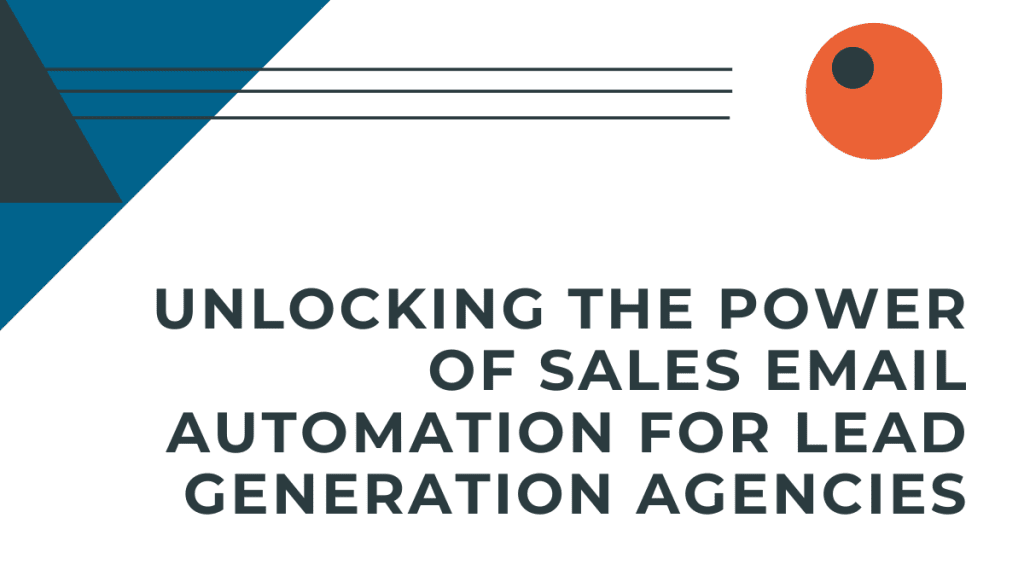 In an increasingly competitive business landscape, lead generation has soared to the top of the priority list for companies across the board. It's no surprise, considering that according to surveys, 61% of marketers point towards lead generation as their top marketing challenge.
That's where your lead generation agency comes in to help companies identify their potential customers and get in touch with them.
While a multitude of channels, from social media to content marketing, are at your disposal, one tried-and-true method remains a constant favorite – email marketing.
Yet, to truly leverage the full potential of this channel and help your clients land high-quality leads, you need to tap into the power of email marketing automation.
In this blog post, we'll talk about why email marketing automation is so essential in your line of work and how to make the most of it.
What Makes Cold Email Outreach So Effective for Lead Generation?
Despite the proliferation of new digital platforms, email marketing stands the test of time for lead-generation agencies as an impressively cost-effective and time-efficient tool.
Lead generation has become a joint multi-channel effort, with email being its indispensable part.
So, let's zoom in on some of the key reasons why it's a must-have ingredient of any successful lead generation strategy:
Cost-effectiveness: Email marketing holds an unparalleled 3,600% return on investment. This makes email marketing the right choice for smaller companies with limited budgets that need a way to reach out to leads and convert them into customers. Well-executed cold outreach can do wonders for growing an audience relatively quickly compared to other channels.
Personalization: One of email marketing's strongest attributes is its ability to cater to the individual recipient. With email, you can tailor your message to each lead's specific needs, preferences, and behaviors. Personalization boosts engagement, strengthens customer relationships, and facilitates smoother conversion since a customized message resonates much more deeply than a generic one.
Reach: Email has a ubiquitous presence in our lives. With over 4 billion email users worldwide, the reach of this tool is truly expansive. This broad base of potential customers, coupled with the high delivery rates that email boasts, gives your clients an opportunity to connect with leads on a global scale.
Non-intrusive nature: Unlike pop-up ads or direct messages that might feel invasive, email respects the user's space. It sits quietly in the inbox, ready to engage the recipients at their convenience. This subtlety often makes the communication more welcome and is likely to elicit a positive response.
However, all this wouldn't be possible without automating your email marketing efforts.
The true power of email marketing lies not only in sending emails but in sending the right emails, to the right people, at the right time, and that's exactly where email marketing automation comes in.
The Benefits of Email Marketing Automation
Sales email automation is the process of sending personalized and targeted emails to prospects and customers at scale without manual intervention. It can help lead generation agencies attract, nurture, and convert more leads on behalf of their clients.
Email marketing automation is like having a dedicated, tireless member of your team constantly churning out personalized emails based on pre-set rules and triggers. It eliminates guesswork and manual tasks, providing you with more time to strategize and innovate.
With such automated workflows, you can engage with your leads at pivotal moments in their journey, providing them with value while subtly guiding them down the sales funnel.
Whether it's a welcome series for new subscribers, a time-sensitive discount for a product left in the cart, or a content-rich newsletter, automation ensures you're always there, on time, and relevant.
Therefore, email automation can help your agency to:
Save time and resources: Instead of writing and sending individual emails to each prospect, you can use templates and triggers to automate your clients' email campaigns. This way, you can focus on more strategic tasks and optimize your workflow.
Increase engagement and response rates: By sending personalized and relevant emails based on prospects' behavior, interests, and pain points, you can capture their attention and increase their likelihood of opening, clicking, and replying to your clients' emails.
Nurture leads and build trust: By sending consistent and valuable emails over time, you can help your clients educate their prospects about the products or services they offer, showcase their expertise, and address potential sales objections. As a result, it will be easier for your clients to build rapport and trust with their prospects and move them along the sales funnel.
Generate more qualified leads and sales: By sending targeted and timely emails based on their prospects' actions and readiness, your clients will be able to generate more interest and demand for their services, qualify their leads better, and increase their conversion rates.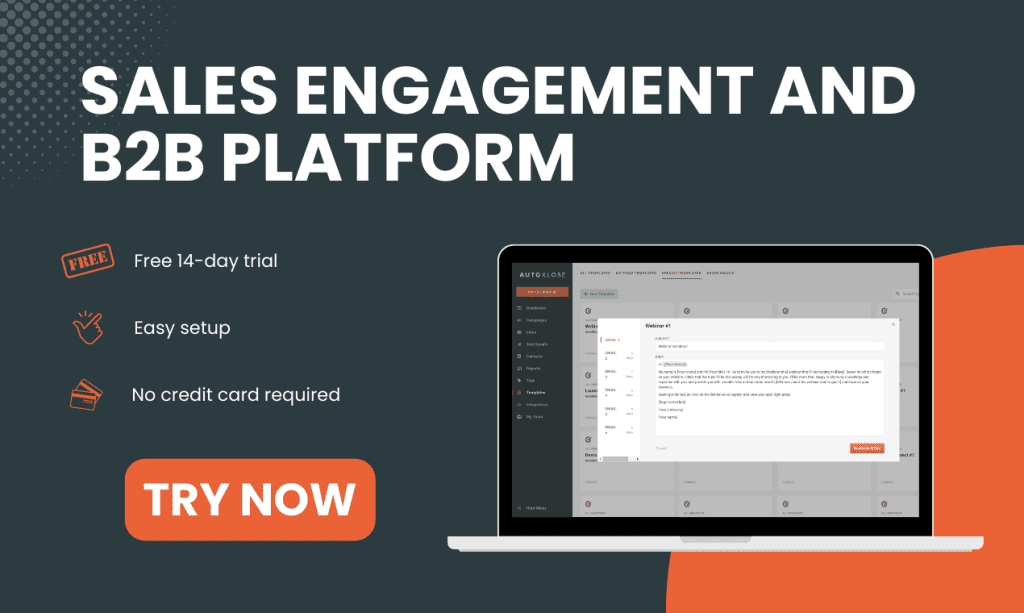 Email Automation Best Practices
Here are some email automation best practices to follow if you want your campaigns to be successful.
Define your goals and metrics
Before you start creating your email campaigns, you need to determine what you want to achieve with them and how you will measure your success.
For example, your goals could be to generate more leads, book more appointments, or book more demos for your clients. In order to understand how your campaigns are performing, pinpoint the metrics you should monitor, and some of them could be the open rate, click-through rate, reply rate, or conversion rate.
Segment your audience
To send personalized and relevant emails to your prospects, you need to segment your lists based on recipients' characteristics and behavior.
For instance, you can segment them by industry, company size, job title, location, pain points, or stage in the sales funnel. Autoklose allows infinite segmenting possibilities and helps you tag and organize prospects more effectively.
Create your email templates
If you want to save time and ensure consistency in your email campaigns, you need to create templates for different types of emails, such as cold outreach, follow-up, value proposition, case study, welcome, or appointment-setting emails.
Or even better, you can use Autoklose's library of customizable templates for all kinds of situations and purposes.
Personalize your email copy
To increase engagement and response rates, you need to personalize your email copy based on your prospects' information and interests.
Adding a recipient's name, company name, industry, or pain points in your subject line or body copy can go a long way toward making your outreach less impersonal.
However, to take your personalization to the next level, Autoklose offers two powerful features — Automate Actions and Decision Tree, both of which can help you create more dynamic and flexible campaigns that take recipients' behavior and previous actions into account.
So, your campaigns will be adjusted in real time depending on, for example, whether a recipient opened, responded to, or totally ignored your email. In other words, the campaign flow won't be the same for every recipient.
Test and optimize your email campaigns
Finally, to improve the performance of your email campaigns, you need to test and optimize different aspects of them. Subject lines, body copy, call-to-action buttons, images, or landing pages can greatly affect the outcomes of your campaigns, so it's essential to keep an eye on the analytics and A/B test everything.
This will allow you to identify what works and what doesn't and fine-tune different email elements.
In Conclusion
Implementing sales email automation can help your agency bring more leads and sales to your clients. By automating and streamlining email campaigns, you can create personalized and targeted email campaigns that will attract, nurture, and convert more prospects into loyal customers. In essence, email marketing automation allows you to speed up the lead generation process without sacrificing the quality of your services.