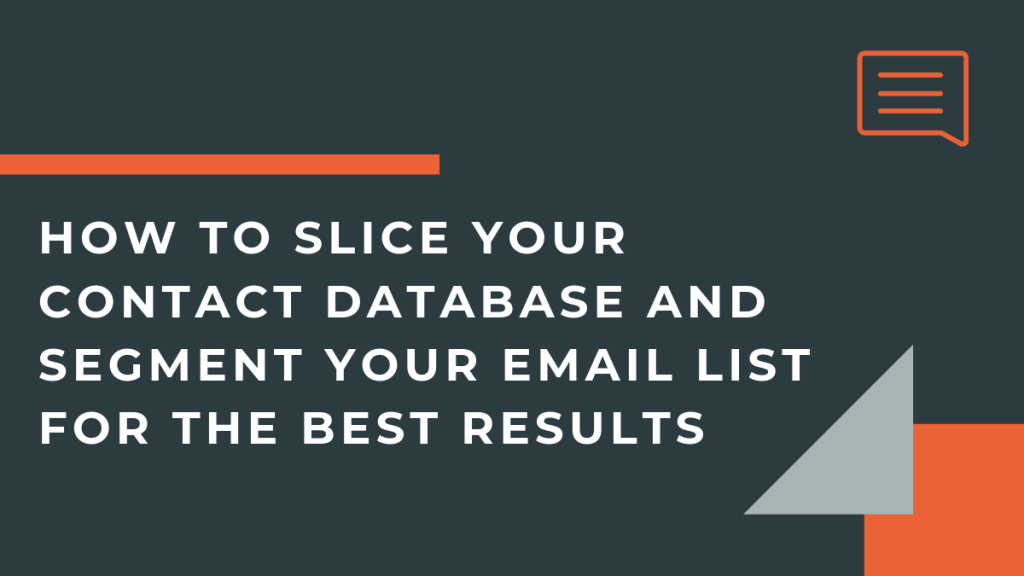 Your email list is packed with relevant leads and yet your open and click rates aren't exactly something to brag about, while your bottom line has hit the rock bottom. Is it possible that those who claim that email marketing is dead are actually right?
The answer is no!
Email is still one of the most effective channel from the perspective of revenue generation, with an impressive ROI of $36 for every $1 spent.
Now, a crucial question for you:
Is your email list segmented?
If the answer is no, then, there you go! We've found out the culprit behind your poor results. Email list segmentation, with a significant 78% effectiveness rate, takes the lead among the most impactful strategies for email marketing campaigns, followed by message personalization and email automation campaigns.
It the answers is yes, good for you, but read on as we're going to discuss some useful strategies that will help you fine-tune your approach and target your audience even more precisely.
What is segmentation?
A lot of people can be interested in your products and services, but their reasons and motivations can be completely different. This means that your target audience can be divided into a number of groups – segments, according to various characteristics they have in common.
This tactic will help you create and deliver your marketing message in a manner that will appeal to them. The point is in offering each and every member of your target audience tailored content that they will find interesting. This will, in turn, make them open your email, click on the link, and hopefully convert.
As a good start, use the following characteristics in order to make segmentation work for you:
1. Location
This is one of the easiest ways to divide your target audience based on some common denominators. If you have a company that operates in several cities, states, or regions, it's only logical that you won't send the same offer to customers who live in New York and the ones based in Chicago.
Unless you're hosting your event online, there's no need to inform your prospects from Canada that you're hosting a conference in San Francisco via email, because that will only flood their inbox with messages that they're not particularly interested in.
Such a practice is very likely to create a cry-wolf effect, meaning that your target audience won't pay too much attention when they receive your email, since they'll be under the impression that what you say isn't relevant to them.

2. Demographics
Using segmentation parameters such as age, gender, income level, title, education level, industry, or company position, is essential in delivering highly-tailored content.
The more information about your prospects you have, the better. But, it can be difficult to discover so many details because people aren't very keen on filling out numerous fields when they're signing up for your service.
Customer surveys can help you with nuancing data about your prospects, but if you want them to work you need to offer them something in return. Incentives will most certainly score you a lot of valuable information.
Autoklose, our sales automation platform, is equipped with a number of filtering options which will allow you to precisely segment your audience and create personalized campaigns.
3. New Subscribers
Never underestimate the value of your new subscribers. This is an extremely important segment so greeting them with a welcome email, or even better a customized email sequence (and Autoklose comes with premade, email sequence templates that you can edit and schedule thus creating a desired number of follow-ups), will keep them warm and engaged.
Combine this approach with other segmentation parameters and you'll get a winning combination.
4. Past Purchases and Recommendations
Segmentation based on past purchases is one of the most effective ways of targeting your audience. It's a great idea to recommend a similar product, an upgrade, the latest model, remind customers that it's time for a refill, or let them know that their warranty is about to expire.
Needless to say, these recommendations and reminders can become powerful revenue generators if they're automatized.

5. Inactive Customers
Put that white flag down!
There's no need to give up on customers who made just one purchase or stopped visiting your website so quickly. One of the methods of approaching this segment and attracting their attention is by sending them an email asking what made them stop visiting your site, or reminding them about the product or service that they put in the shopping cart but never purchased.
A link to the product accompanied with reviews of other customers as well as other types of social proof can be particularly effective in this case. However, knowing when it's time to call it quits is crucial, so if a subscriber has been inactive for more than two months, check with them whether they're still interested in your services.
Keeping your list fresh and relevant, so this process of disqualifying leads is equally important as qualifying them.
6. The Amount Spent
Every cent counts, but it's still necessary to split your email list according to how deep their pockets are.
This kind of segmentation will prevent you from offering a $1,000 item to someone who hasn't even spent that amount in your store cumulatively. Apart from establishing various price ranges and sending targeted messages to each segment accordingly, you can also find keep track of how various people react to discounts.
Namely, high-end customers are rarely attracted by discounts, while exclusive deals are extremely appealing to them. On the other hand, for some people, discounts are key purchase motivators.
As you can see, segmentation is one of the crucial steps of an effective email marketing strategy, and without it, our outreach can't succeed, no matter how well-crafted your email copy and subject lines are. Skipping segmentation is like throwing darts in the dark and hoping that at least one will hit the bull's eye.
7. Preferences
Understanding the preferences of your recipients regarding the type of content they want to receive from you is crucial for preventing them from unsubscribing.
That's why it's a good idea to offer them a chance to pick what kind of updates they're interested in – new blog posts, discounts, news, new features, upcoming webinars, or all of these.
Besides that, you should also allow them to decide how often they would like to receive your emails.
Offer a couple of options such as once a week, twice a week, bi-weekly, or even once a month, and ask your prospects for feedback. Don't forget to include the unsubscribe button too, because
a) it's required by anti-spam laws
b) you'll have a much clearer picture regarding the quality of your list.
Allowing your prospects to have their say about the type and frequency of the updates you send them will improve your open, click-through, and conversion rates, as well as help you keep your list clean. Those who aren't interested in what you have to offer will unsubscribe, which means that your efforts will be more effective and your metrics more accurate.


8. Satisfaction Level
Customer experience is about to overcome product and price as the key brand differentiator.
In order to improve your customer experience, you first need to determine how satisfied with your brand, the people who purchase from you for the first time are.
You can ask them a loyalty question such as "On a scale of 0-10, how likely are you to recommend us to your friends, family, or colleagues?"
After you get their feedback, you can segment your list based on the following score:
0-6 are detractors, that is, customers who are unhappy with your brand and might damage your reputation through bad word of mouth.
7-8 are passives, that is, customers who are satisfied, but can easily be attracted by the competitive offerings.
9-10 are promoters, that is, returning customers who are so happy with your products that they act on your behalf and drive a lot of referrals.
When you classify your contacts based on this score, you can create different content and incentives tailored to them. Also, you can try to unearth the reasons why detractors are so disappointed and use the information to improve your customer experience.
9. Birthdays and Anniversaries
Wishing your prospects a happy birthday is a very nice gesture, so make sure that you include this in your segmentation strategy. Both leads and existing customers need to be nurtured properly.
What's even better is throwing in a discount or a special offer, as that way, you'll not only connect with them on a more personal level but also benefit from the reciprocity principle. Your prospects will be grateful and more likely to make a purchase after they receive a birthday gift from you.
Apart from that, you can celebrate anniversaries, such as a year, two, or five since somebody has become your customer. Again, a thank you note paired with a special offer to show them that you care, can be an excellent way to build loyalty.
Conclusion
Despite claims of email marketing's decline, its efficacy is evident with a 3800% ROI and significant revenue generation.
The key to success lies in segmentation, as demonstrated through strategies such as location, demographics, and customer preferences. Only by understanding and tailoring content to diverse audience segments can you enhance engagement and conversion rates.
Segmentation can help you transform your email efforts into a targeted and personalized communication strategy, addressing unique needs and preferences of your audience and driving improved results.