Real-Time Reporting and Email Tracking
Monitor your rates
– sent, delivery, bounce.
Track your KPIs opens, clicks, replies and
take informed action.
Real-time analytics
Access your campaign stats instantly. Track your sent, delivery, open, click-through, reply, and bounce rates. Easily predict customer engagement patterns and behaviors, and identify the exact moment when your leads are sales-ready.
Know what works and what doesn't
Our detailed reports enable you to keep track of how each member of your team is performing. Filter the stats for each campaign and team member, and see the results in black and white.
Double down on the highest converting message
Go through comprehensive stats compiled and analyzed by Autoklose, and identify the winning subject line, body content, and high performing campaigns. Revolutionize your A/B testing and optimize your campaigns with Autoklose.
space
Key features
Our Dashboard provides an insight into the highest open rate and hours, top 3 warmest prospects, clicked links and converting templates. Our premium feature also tracks the top 3 warmest job titles, US States and companies.
Follow the most important campaign statistics
The Dashboard also shows the statistics of any campaign, both yours and of your team.
See how each individual prospect feels about your email based on their replies. Besides the information about a recipient, you can also view the date and time of the actual reply, to which campaign you recipients reacted and which template is used in it, and similarly to the campaigns section – the reply type.
View every recipient in a campaign
See a list of all your (or your team's) campaigns with overall information about each one of them, like the number of leads, the number of opened/replied emails out of all the emails sent from that particular campaign, the campaign status/ phase the campaign is in, and the start/end date for each campaign.
Identify who & when opened, clicked, or replied to your email
Our email tracking feature puts you in control of the interaction with your prospects. Use our chronological contact activity timeline. Check and filter inside a specific campaign or the entire history. Monitor in real time: date, time, activity, email, and content.
Stay ahead of the game and coach your team on the go
Track high-level opens/replies per campaign. Check status/phase and creation date. Improve team coaching by tracking campaign progress.
Send smarter emails based on your prospects' behavior
Use our top-notch algorithm to track sent, delivery, open, click-through, reply and bounce rates. Pause and improve your campaigns at any point in time. Filter or remove recipients and add them to a new or running campaign.
Check what messages have been opened or clicked but didn't get a reply. Try again and initiate a follow-up campaign to reach out to the unresponsive prospects.
Sync and download your reports
Sync Autoklose seamlessly with Salesforce or your CRM of choice. Download different reports filtered by a particular team member, campaign status or date, and export them to a .CSV file.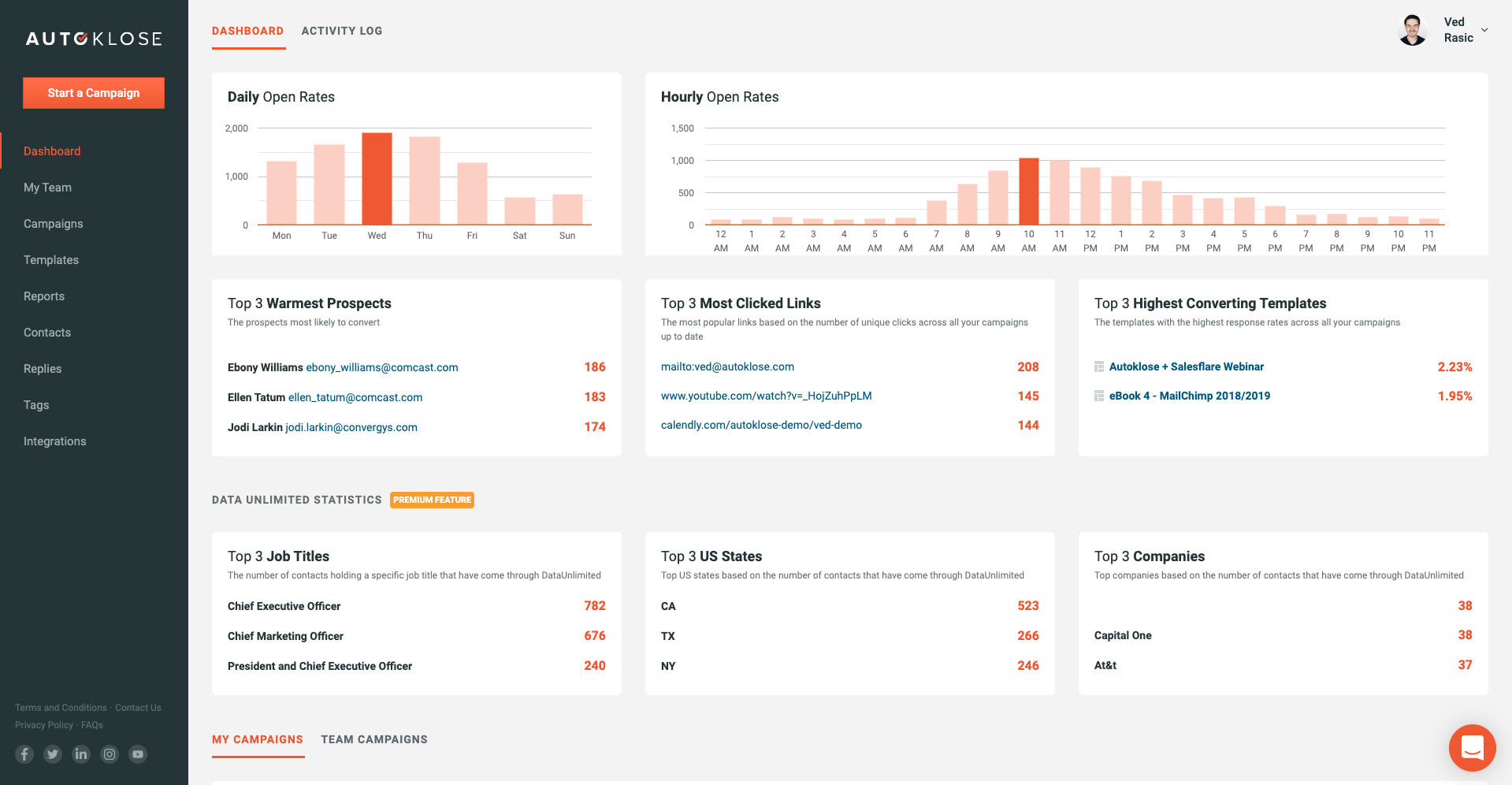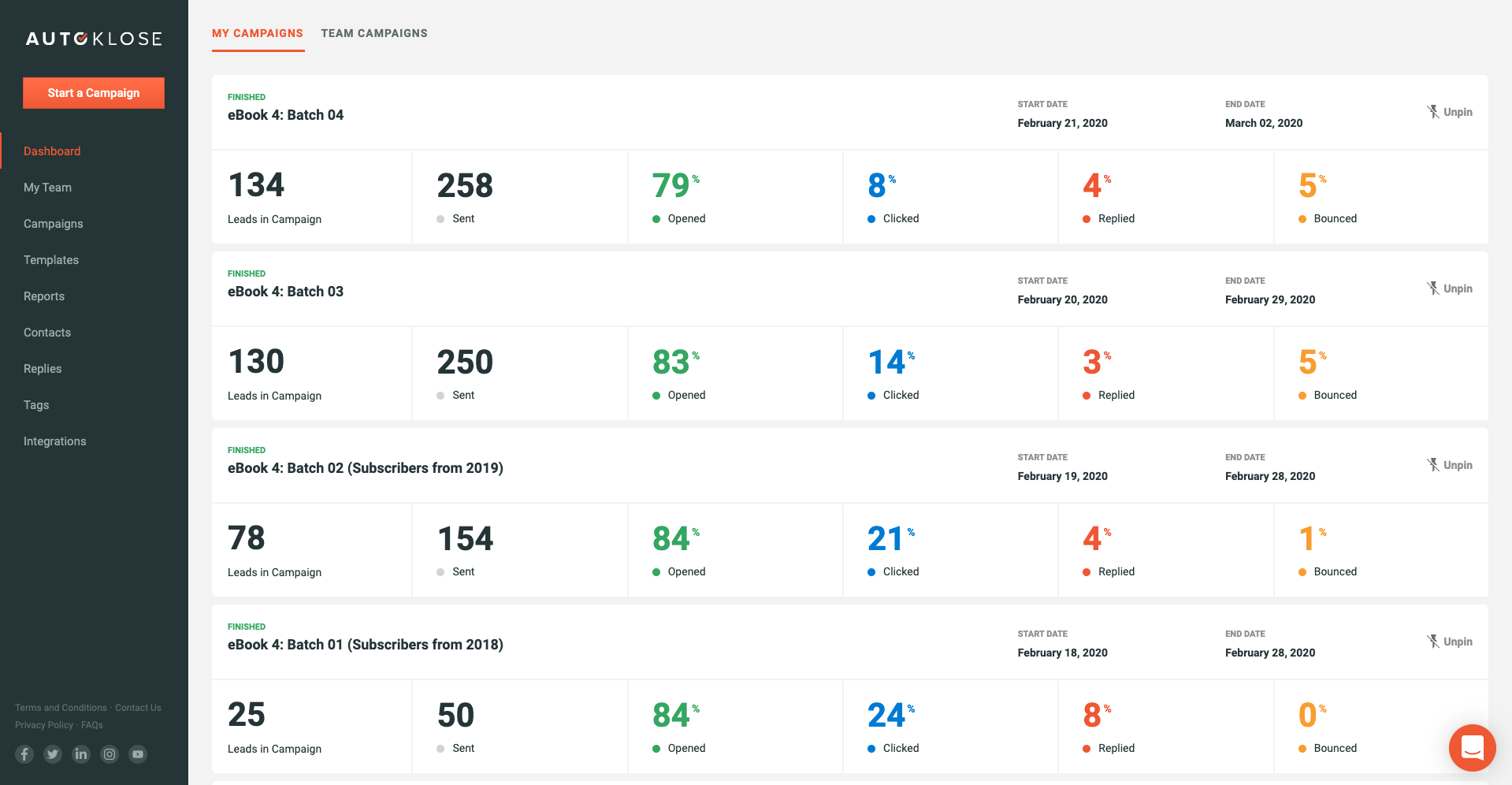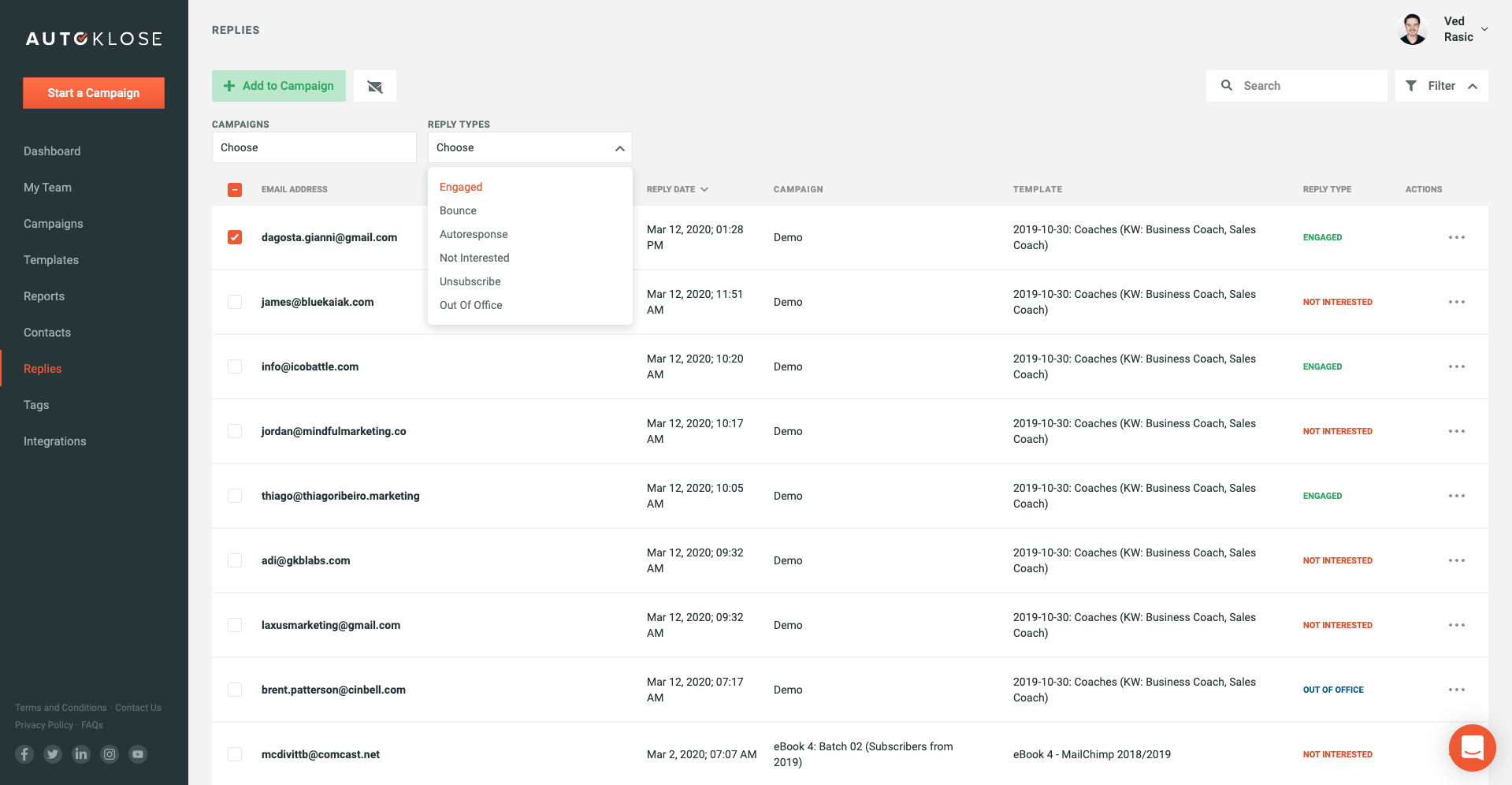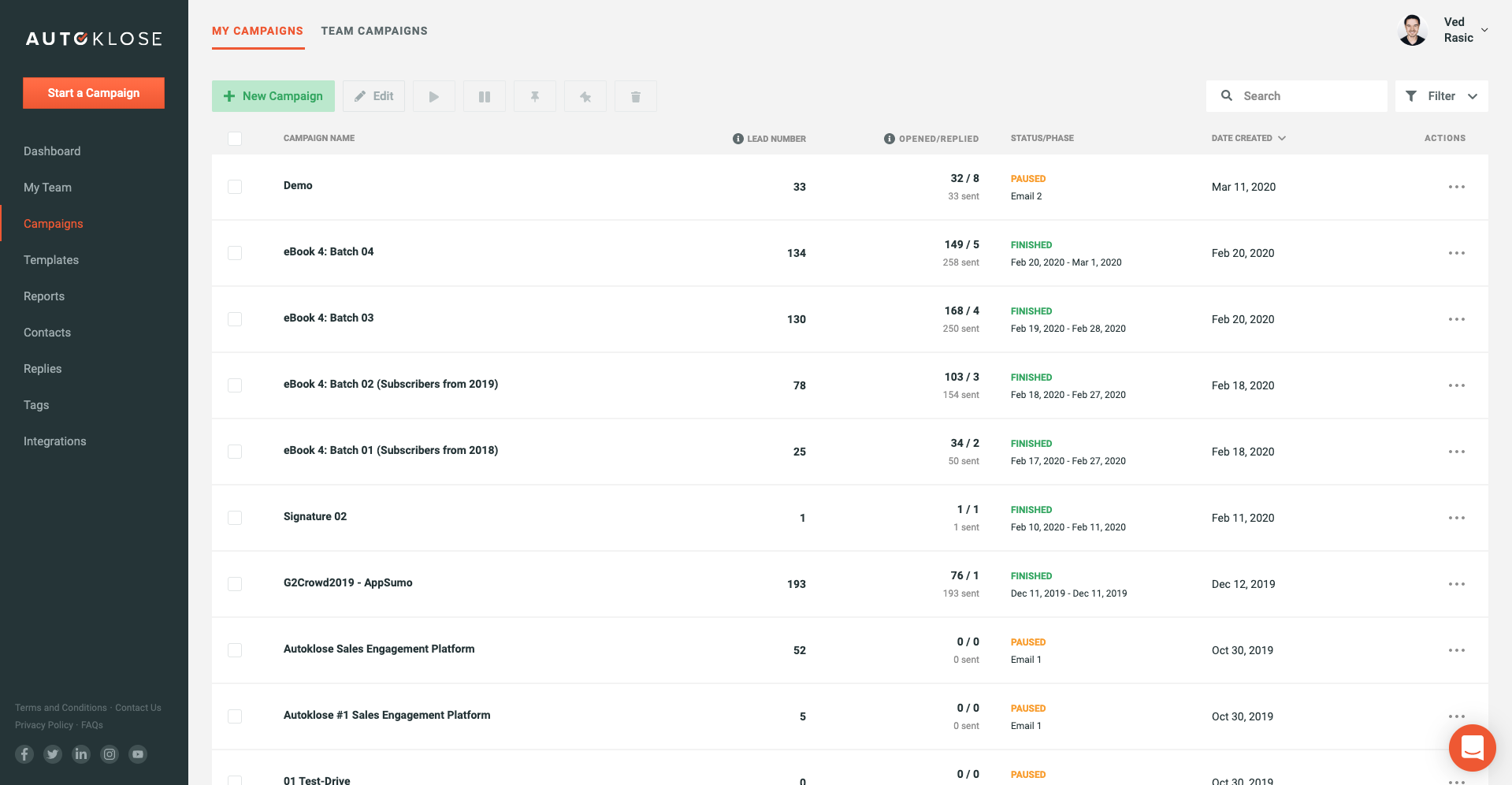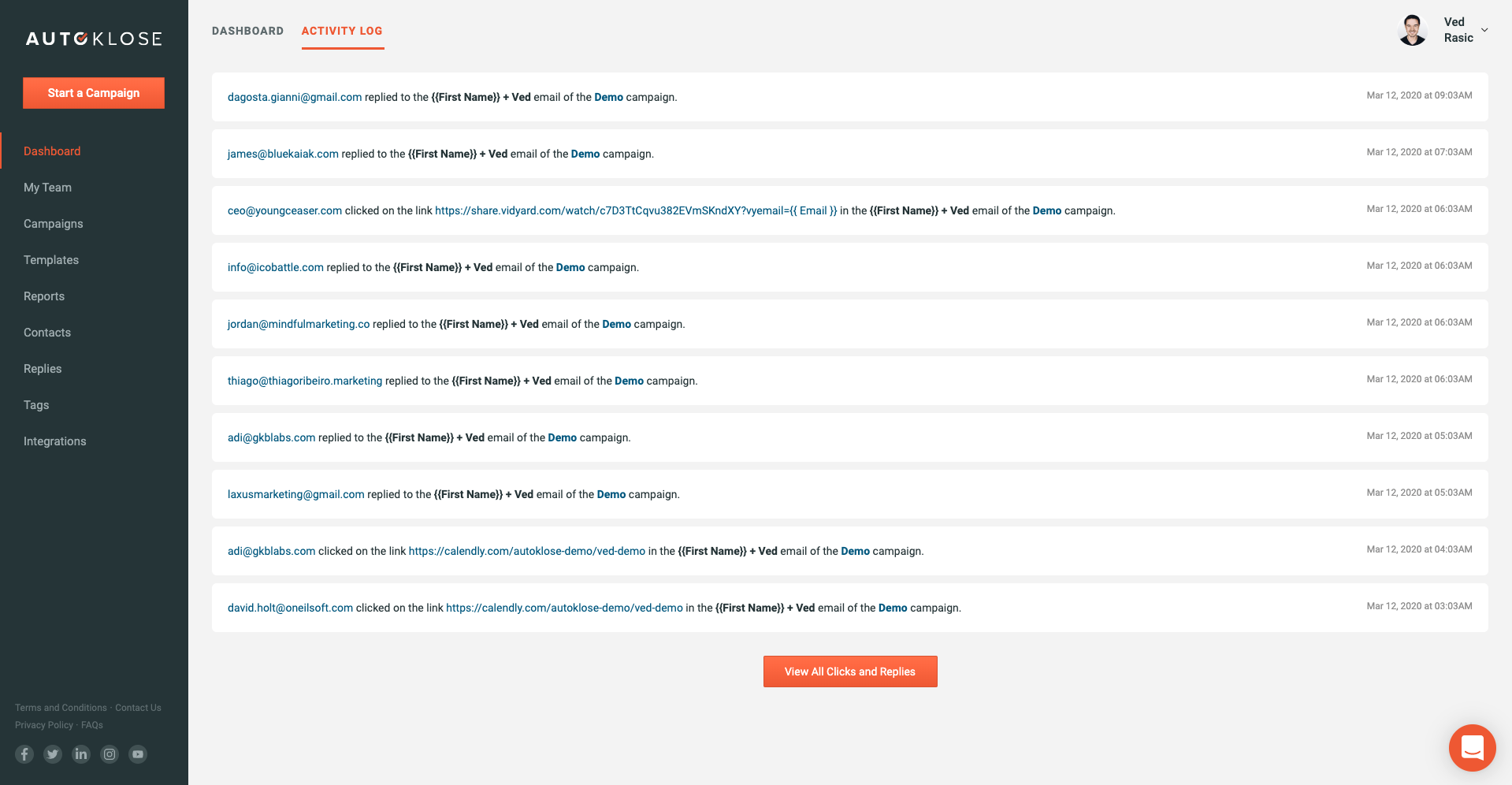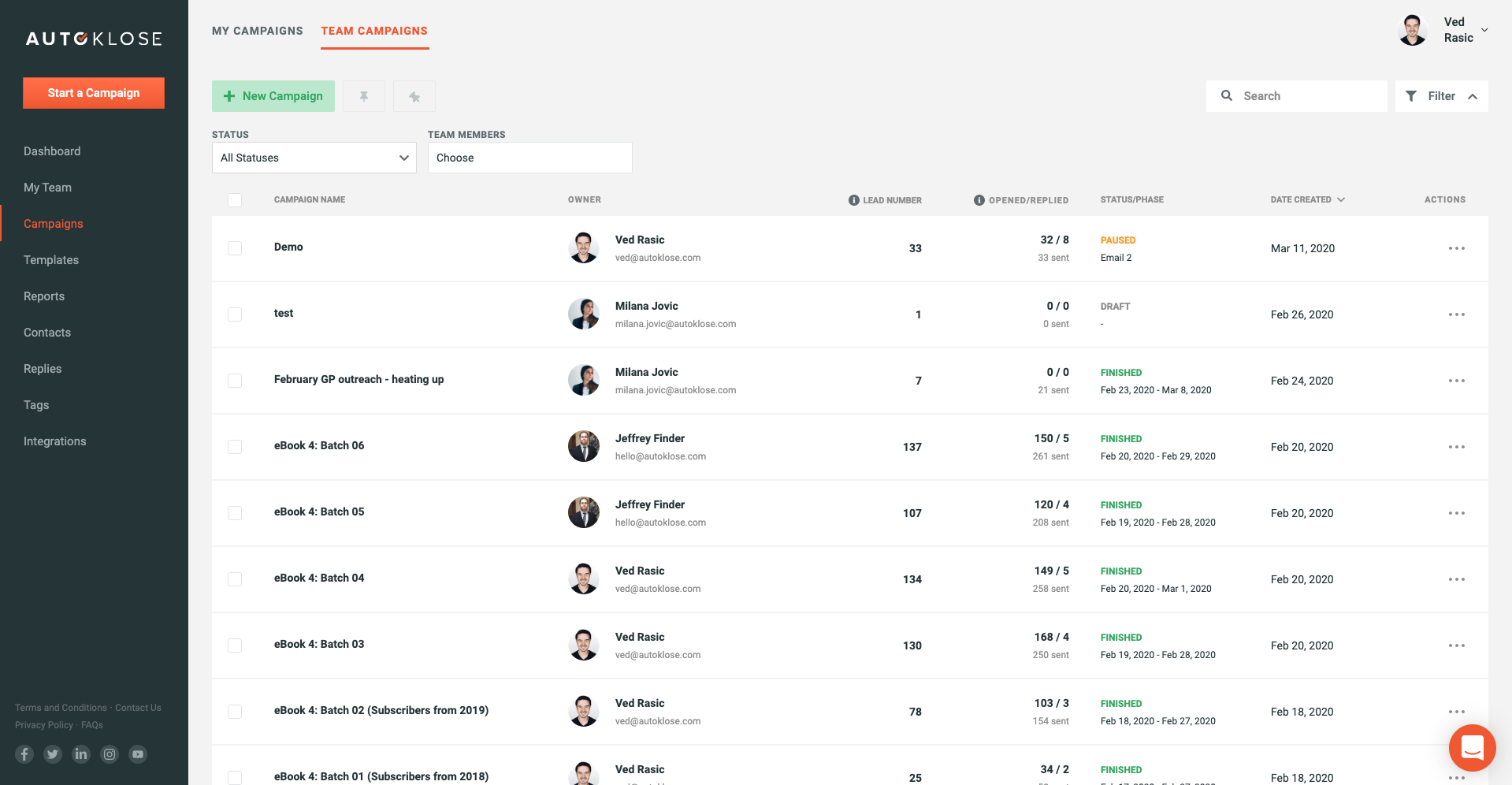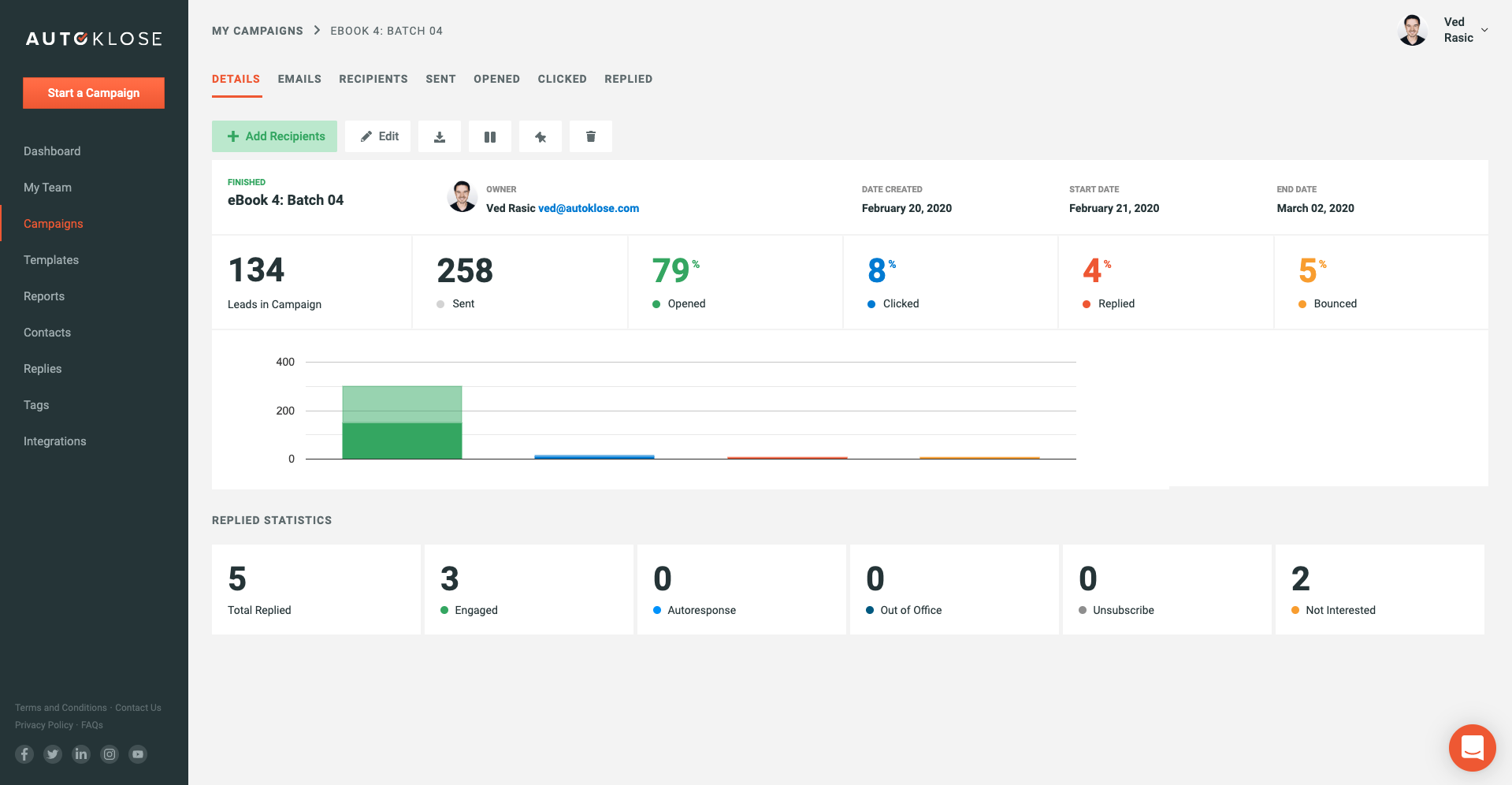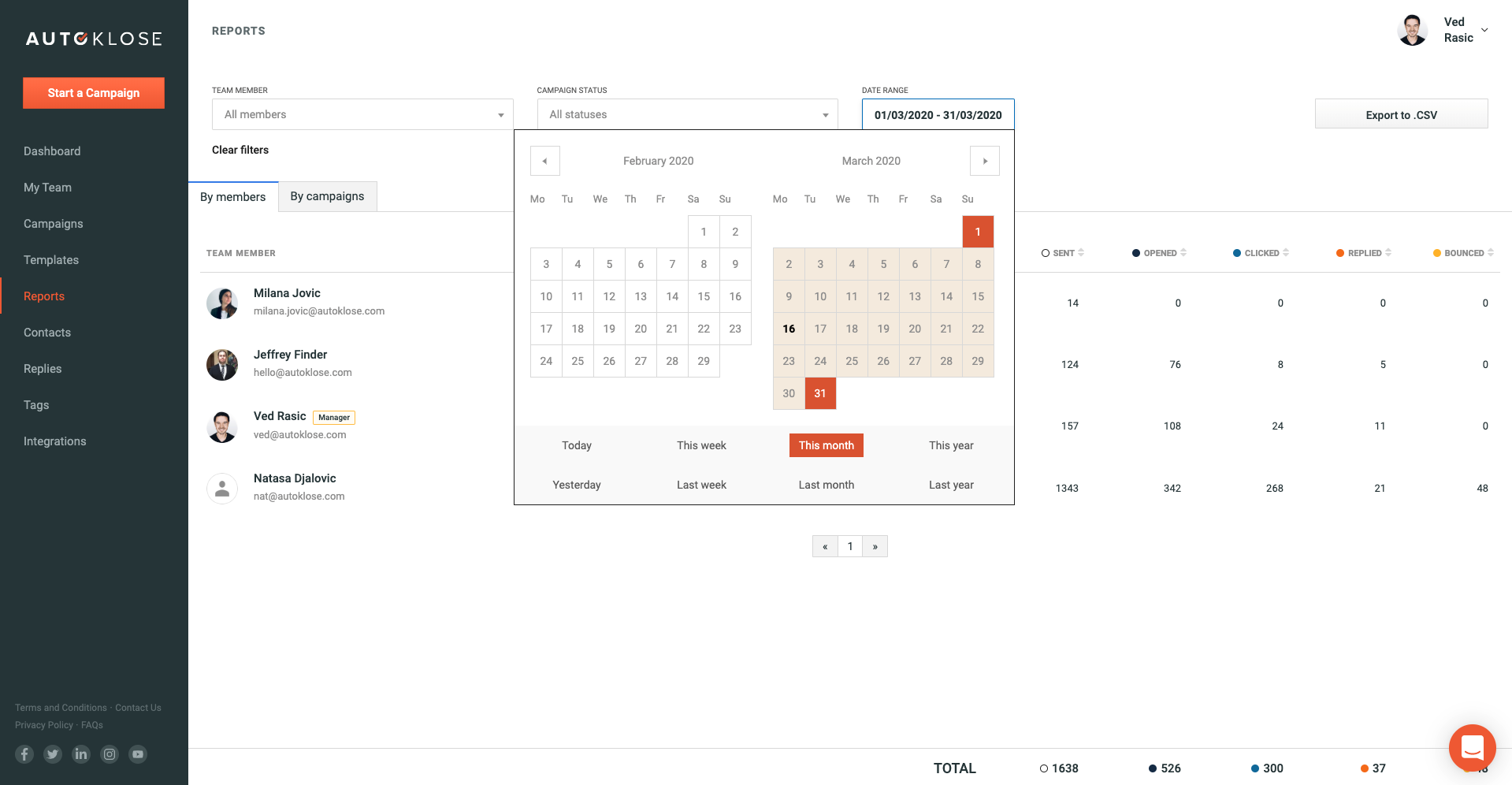 Works the way you do
Using a personal email address improves deliverability and open rates.
The Autoklose email engagement software supports your Gmail, GSuite, Outlook, or Office365 inbox, alerting you to only the most relevant and interested replies. Stay focused on closing the opportunities Autoklose generates while it takes care of everything else.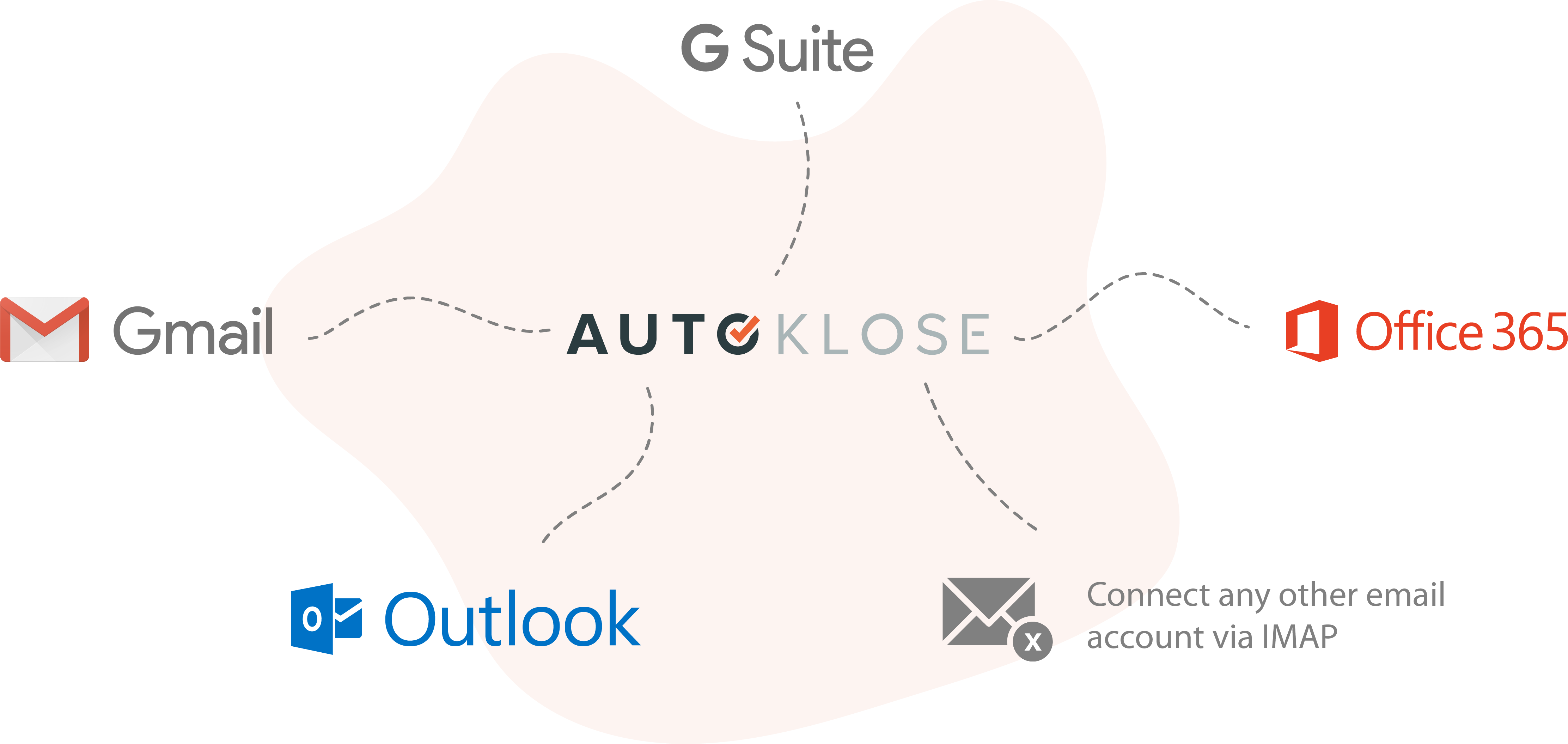 "Getting quality leads is a lot of work, plus there's a whole process of actually emailing everyone, staying on top of everything and converting leads into sales. Autoklose helped us immensely by automatizing our sales process and by keeping everything in one place. Not sure I can image our sales process without it anymore."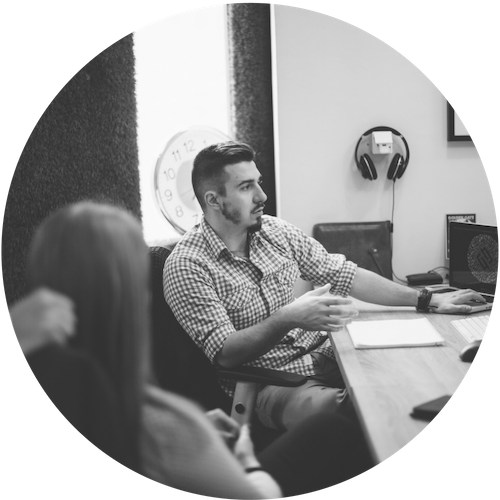 Ned Mladenovic
CEO
Neopix