The biggest catalog of sales software 2023
Have your entire sales process covered with a careful selection of tools and resources for Sales Development Reps, Account Executives, and Sales Leaders.
Autoklose Sales Stack
Warmup Inbox
Utilizing Warmup Inbox will automatically increase your email deliverability rates and domain reputation.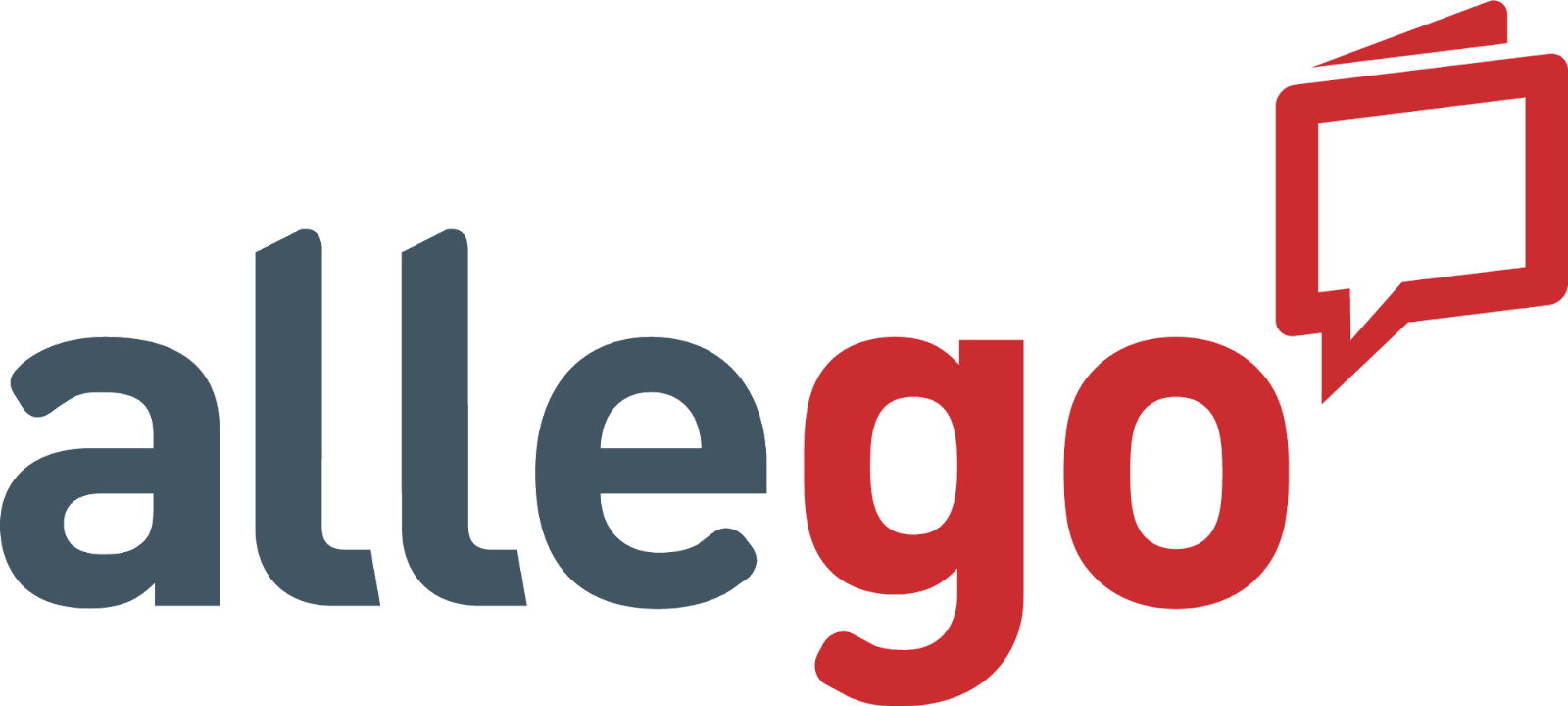 Allego
Allego elevates performance for sales and other teams by combining learning, content, and collaboration into one app, designed for the flow of work.

Enablix
Enablix is a sales enablement solution built for product marketers that helps teams make better use of their sales and marketing content. By seamlessly connecting and linking content from any source, reps and marketers can activate existing content and make data-driven decisions about what to create next – because life is too short for good content to go wasted.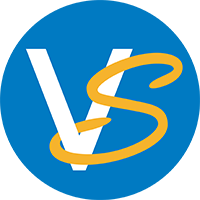 VanillaSoft
Visit the VanillaSoft blog to stay up-to-date on company & industry news! Stay updated on all things sales engagement.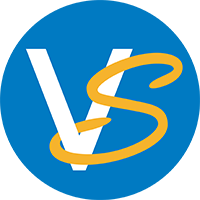 VanillaSoft
Innovative features give your team the edge with the latest in appointment-setting software technology. Incorporate state-of-the-art functionality to promote better qualified appointments, and more appointments for your inside team, outside sales team, or clients.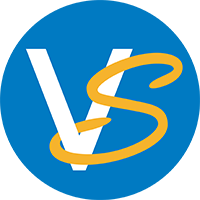 VanillaSoft
Tune in each week to hear Darryl Praill and top sales experts discuss actionable strategies and tactics to increase your sales development success.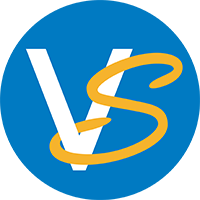 VanillaSoft
VanillaSoft's SMS and email features help you stay in front of your customers and prospects. Easily create templates, send automated drip emails, manage mass email campaigns, and even automate appointment reminders with SMS texting.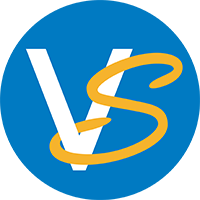 VanillaSoft
VanillaSoft's lead tracking software makes it simpler to evaluate revenue-generating decisions with real-time visibility into your team's performance.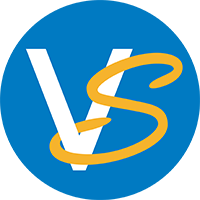 VanillaSoft
With VanillaSoft's VoIP, you get more than just an enterprise-class phone system, you get a fully integrated platform that offers your inside sales team enhanced functionality and features.

673 YEARS OF SALES EXCELLENCE
Ingenious guide on how to be at peak performance in sales, career, and life. Written by 27 exceptional entrepreneurs and sales leaders.

B2B-SALES HANDBOOK
15 irresistible insider stories on the success of high-growth teams.

Bigtincan
Enable your customer-facing teams to intelligently prepare, engage, measure, and continually improve the buying experience.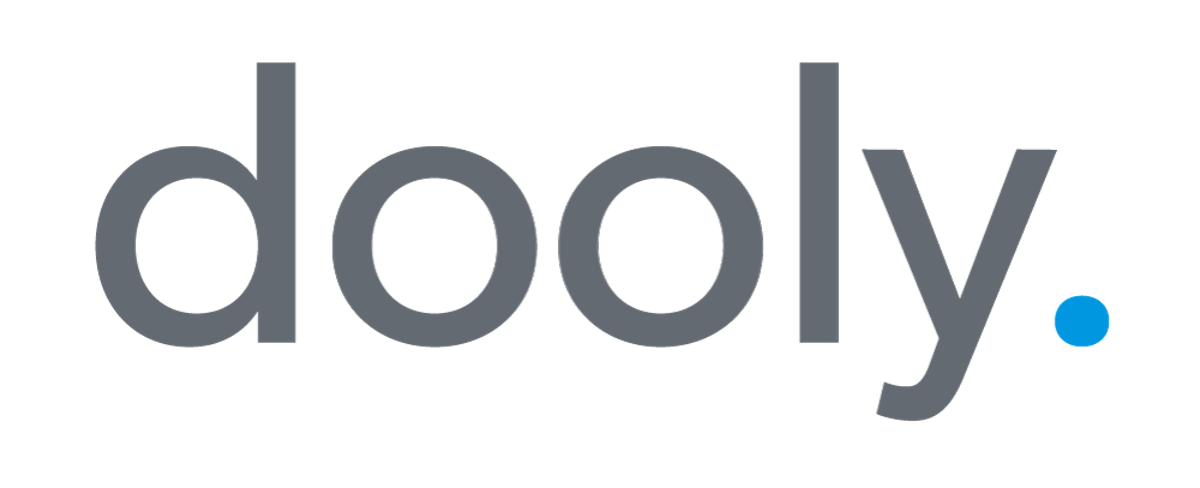 Dooly
Dooly is the fastest way to take sales notes, manage your deals, and sync to Salesforce with one click, saving reps 5+ hours of gruntwork every week.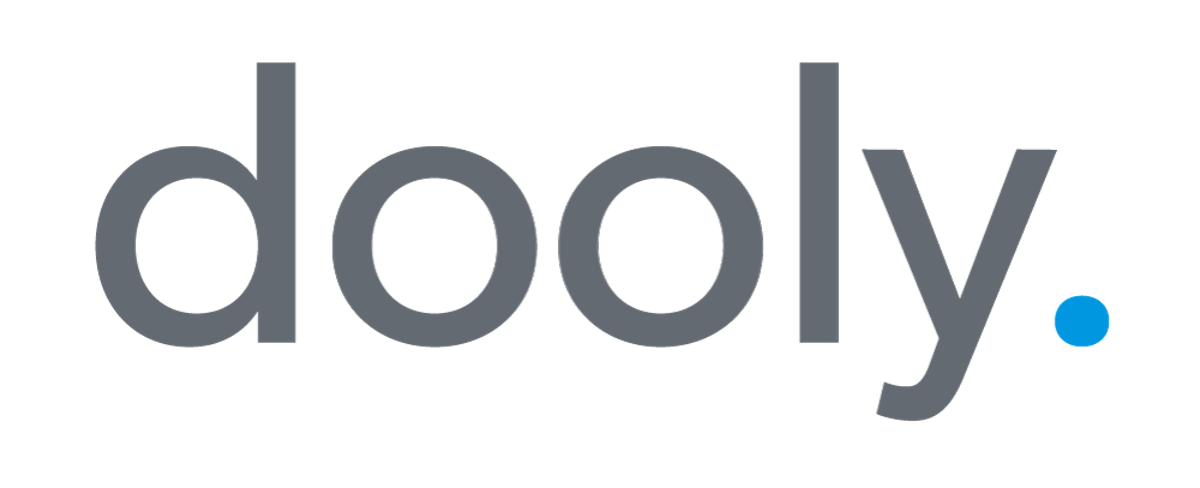 Dooly Blog
Where tactical sales tips and the internet's best memes meet up after a long day of Salesforce gruntwork. (P.S. Dooly can help with that gruntwork.)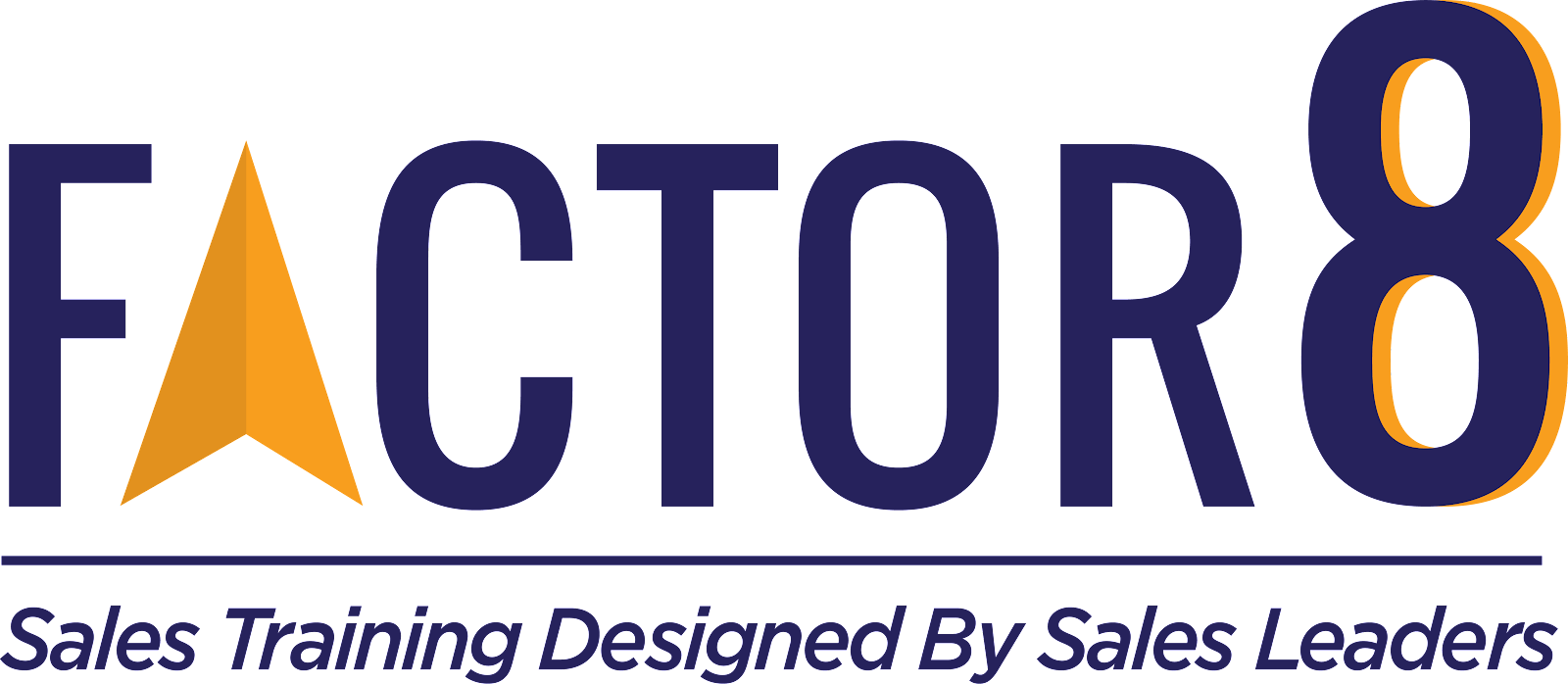 Factor 8
Factor 8 is an award-winning virtual sales rep and manager training company that blends eLearning in their online training platform, The Sales Bar, with live virtual instructor-led training sessions.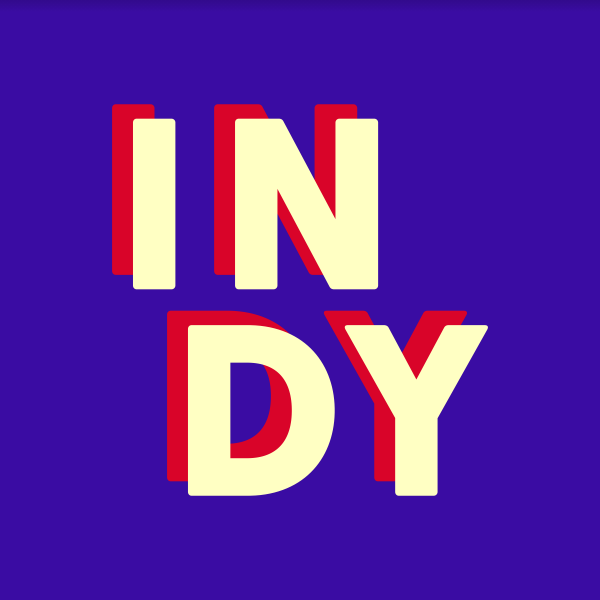 Indy
Indy is a comprehensive project management software that includes everything you need to stay on top of your projects, from marketing to management to billing.
QuotaPath
QuotaPath is a commission tracking tool that helps sales teams design custom compensation plans, forecast commissions in real-time, and surface insights in one easy-to-use dashboard.

Team Compass
Team Compass is a status reporting software helping teams stay in touch, on track, and engaged with each other and their daily tasks. Free for teams of 3 or less. Invite your team today!

Wiza
Turn any LinkedIn Sales Navigator search into a clean list of verified emails, ready for outreach.

LIMECALL
The fastest way to generate more sales qualified leads by connecting your qualified website visitors to the right sales rep instantly.

SendX
Affordable & Intuitive Email Marketing Software.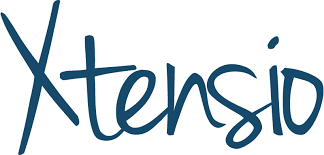 Xtensio
The easiest way for teams to create and share beautiful living documents

ContactOut
Find anyone's personal email & phone number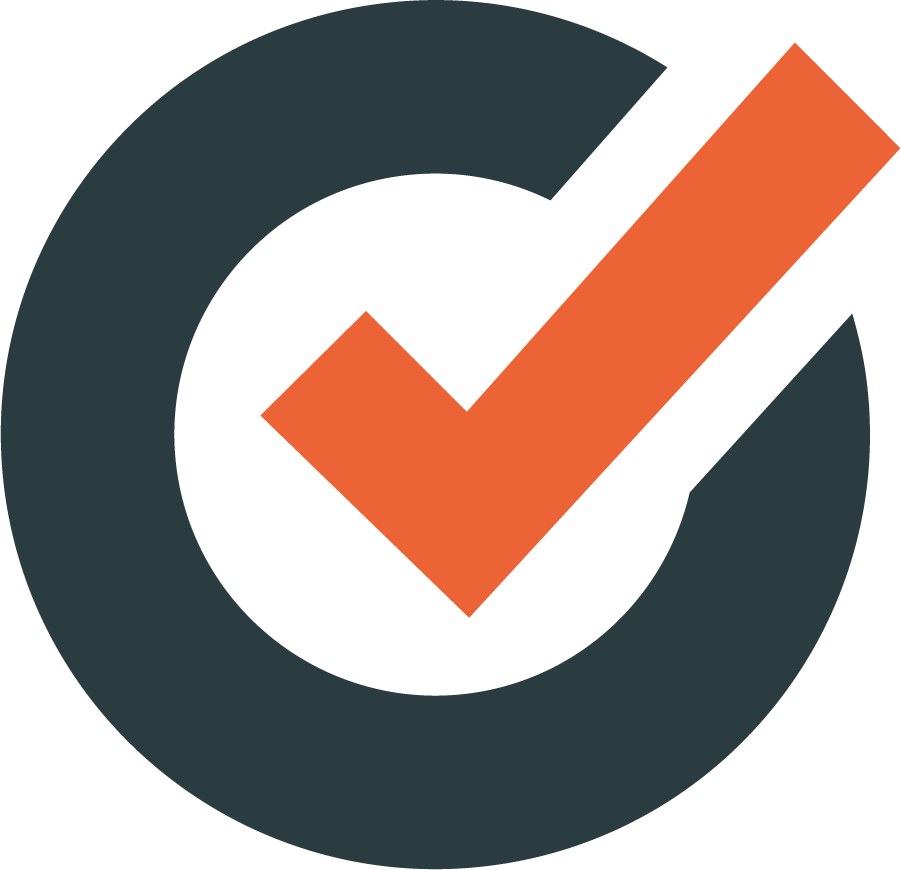 Free Email Template Library
Your own email copywriter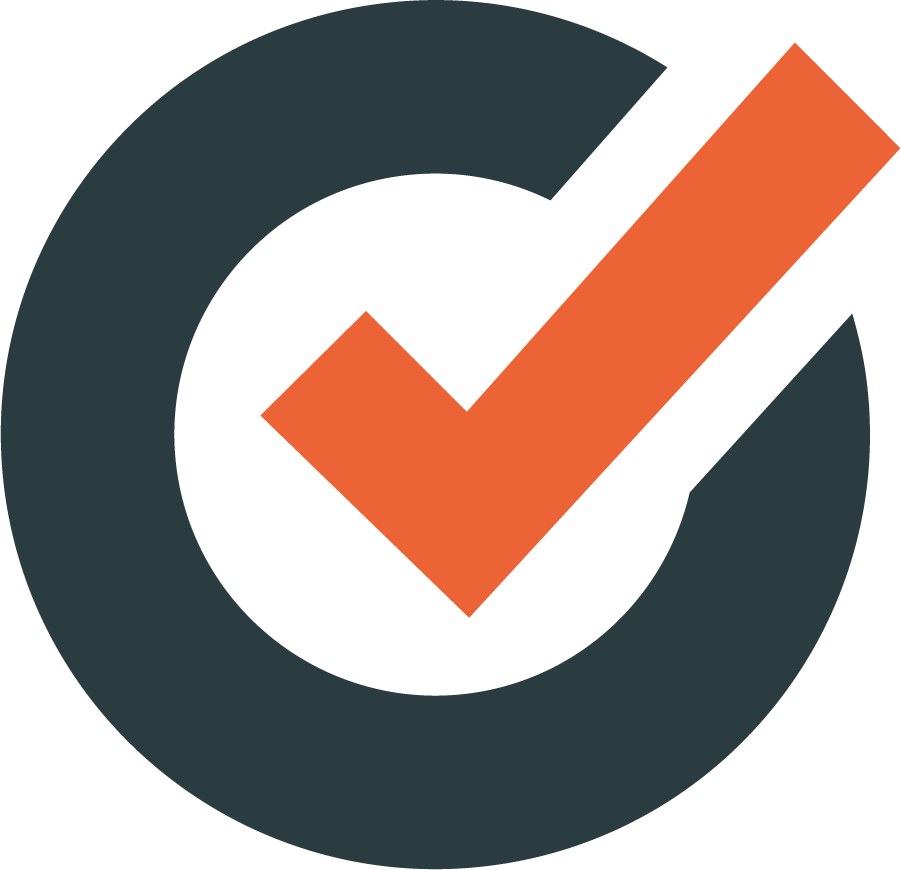 The Ultimate Cold Email Outreach Playbook
A step-by-step guide that will make sure you'll never get the cold shoulder from your prospects!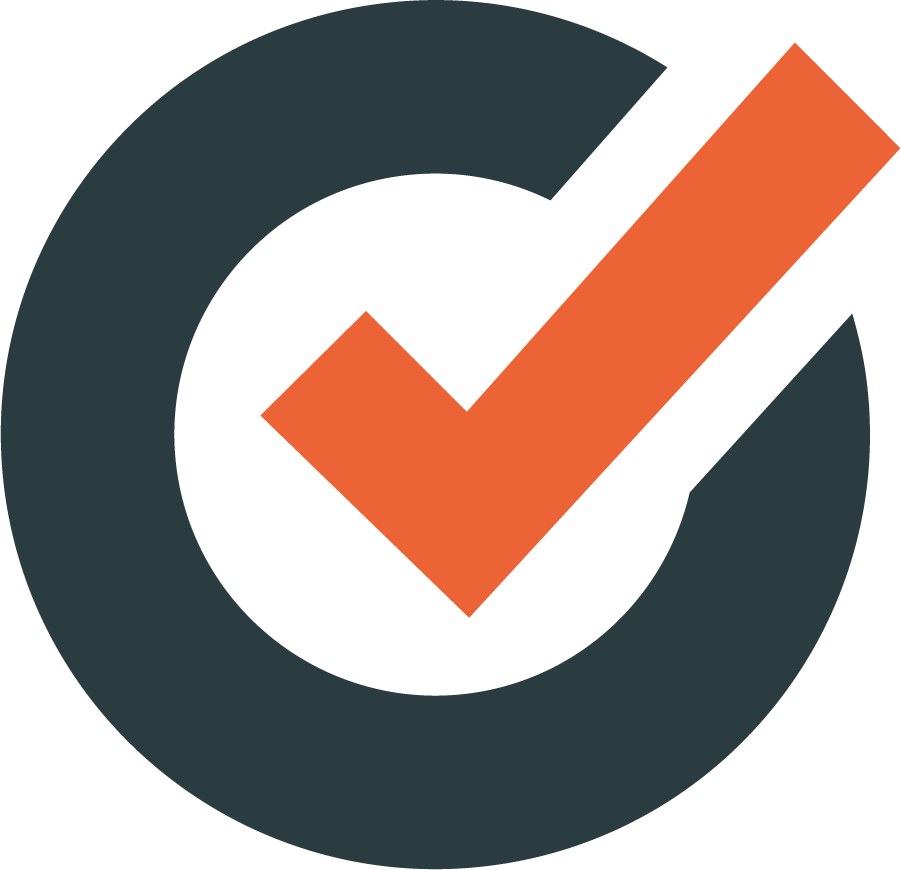 Autoklose – Sales Trainers to Follow and Learn From
A step-by-step guide that will make sure you'll never get the cold shoulder from your prospects!

How to Win Friends and Influence People
You'll learn some vital techniques in handling people as well as how to win them to your way of thinking.

Eat Their Lunch
Anthony Iannarino authors this book on how to cut through the noise and sell in an overcrowded market.

Mindset
Salespeople who want to succeed need to believe in themselves because, as otherwise that's the only way to be persuasive and convincing enough when dealing with their prospects.

To Sell Is Human
Being empathetic and human are the traits which set a great salesperson from an average one.
Predictable Revenue
Generating revenue is something that every business strives for, but what's even more crucial is to generate predictable revenue and be in control of how much you can earn.

Influence
Improving performance with the help of the principles of persuasion is his area of expertise, and this book offers science-based advice on how to leverage the power of behavioral psychology.

Never Split the Difference
This book is packed with different useful principles and practical advice on getting the edge in any negotiation and argument.

The Little Red Book of Selling
If you're looking for the ultimate book on sales, then Jeffrey Gitomer's the Little Red Book of Selling is the right pick.
The Ultimate Sales Machine
So, if you want your sales team to work like a well-oiled machine, this is the book that all of you should read and study.

Difficult Conversations
Every (sales)person needs to master the skill of having that conversation that they've been putting off for quite some time.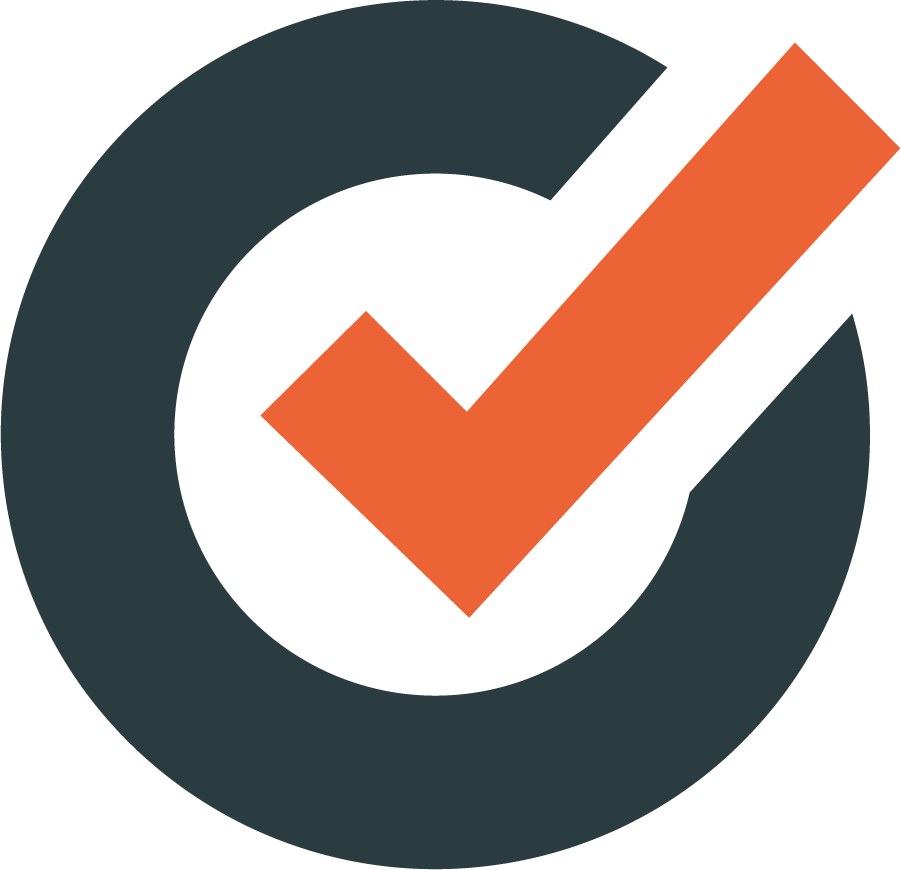 Sales Email Templates
The Most Effective Sales Email Templates with Examples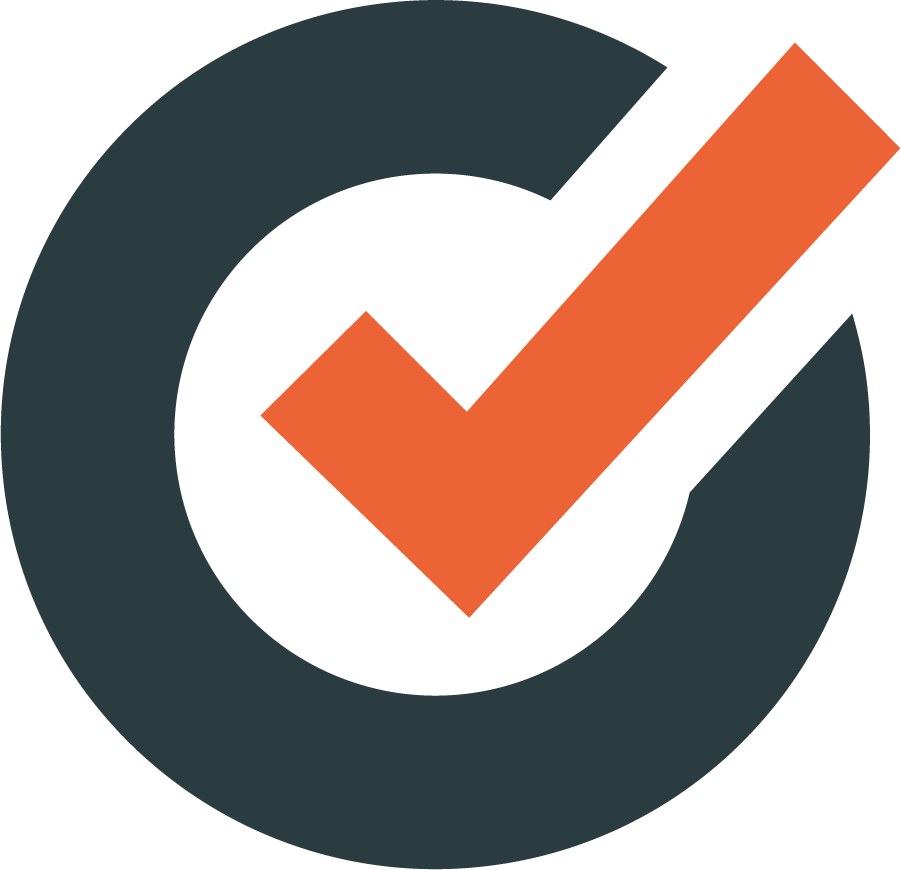 2019 Sales Podcasts
The Ultimate Sales Podcast List for 2019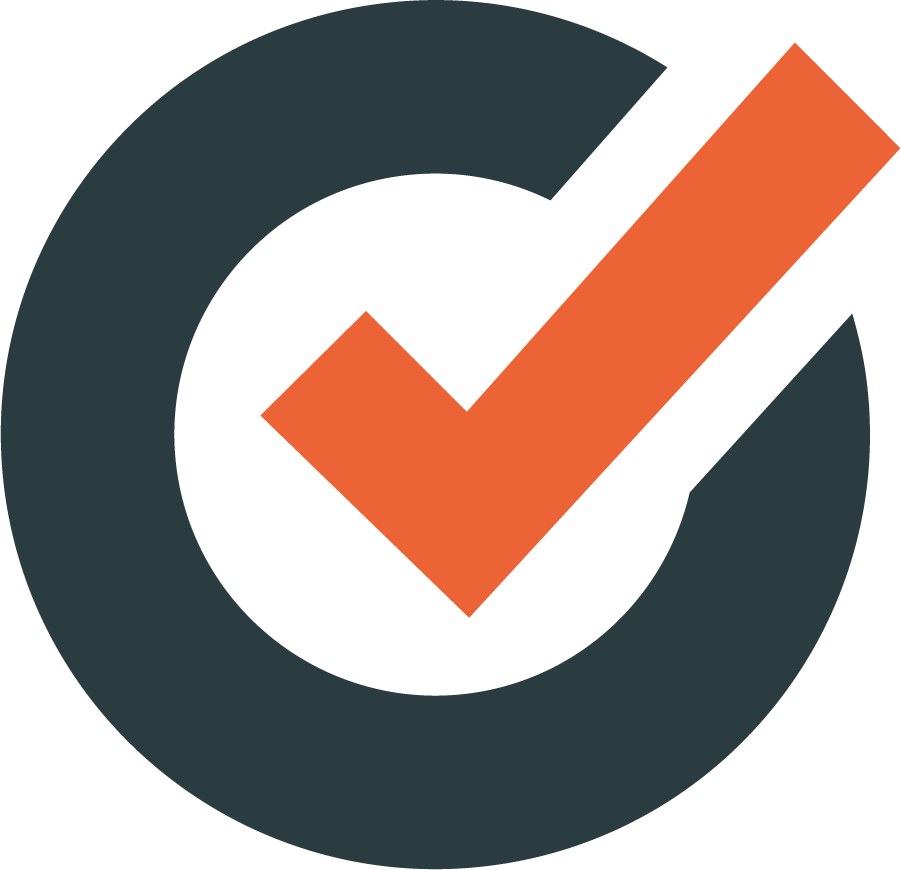 Autoklose
Email automation and B2B data all in one.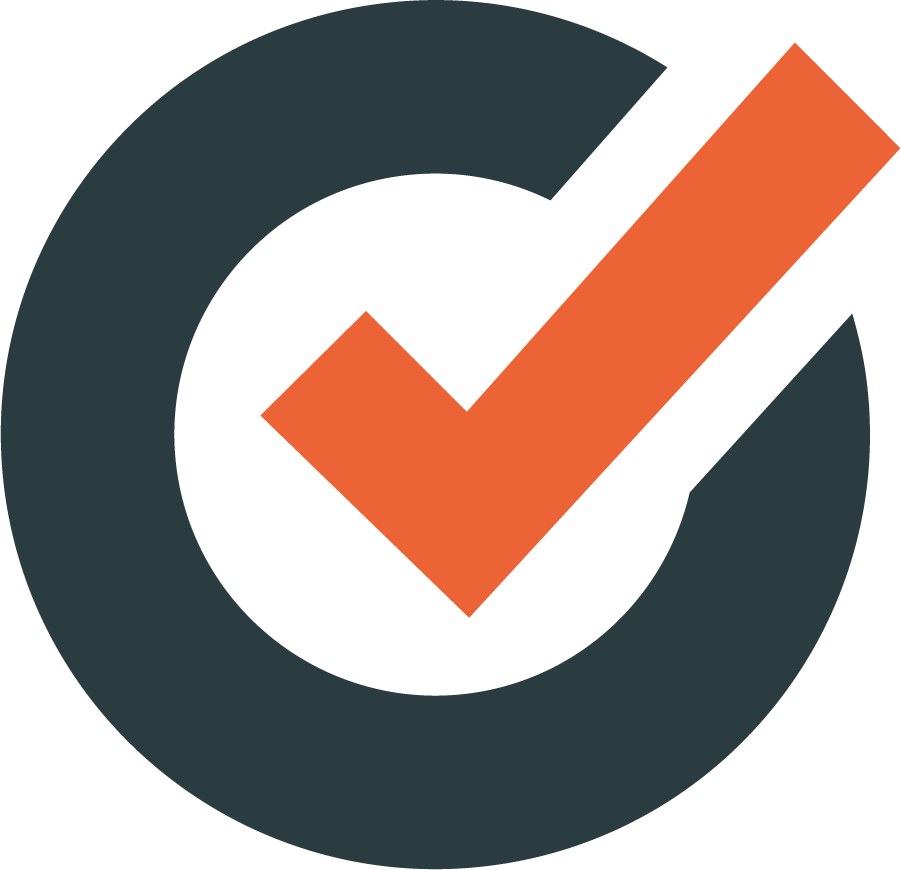 Autoklose DataUnlimited & Email Verification
B2B database packed with millions of clean, verified B2B contacts living inside your Autoklose email automation.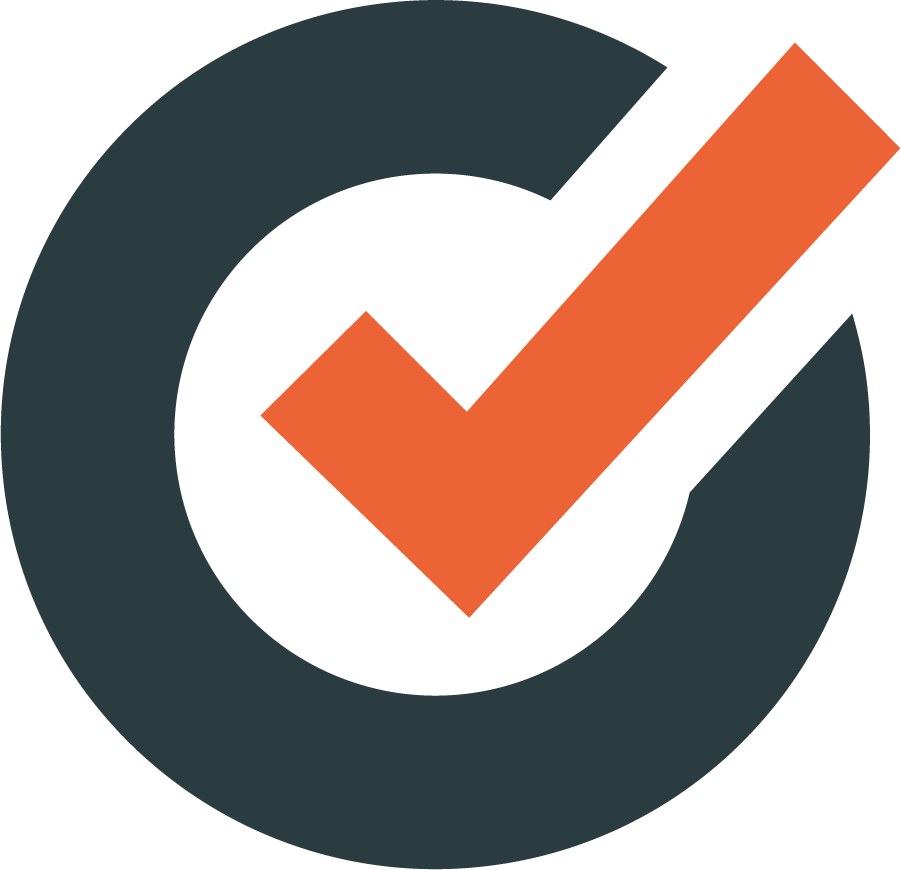 ExchangeLeads
High Quality Data to Drive Up Your B2B Sales & Marketing
Jivochat
Talk to your website visitors and turn them into leads and happy customers.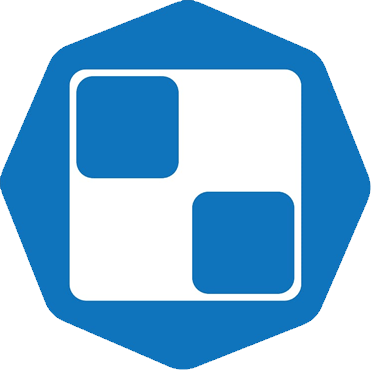 Sales Rocks
Sales.Rocks is a database platform that helps companies increase pipeline levels, convert leads faster by reducing the conversion time and make sales processes more streamlined.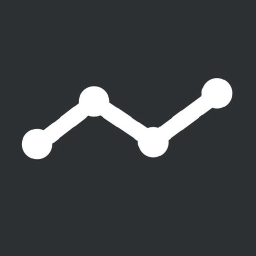 Datanyze
Every business runs on technology. We know who needs yours.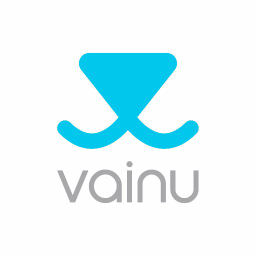 Vainu
Company data platform to help you focus your sales and marketing efforts on the companies most likely to convert, buy more, or churn.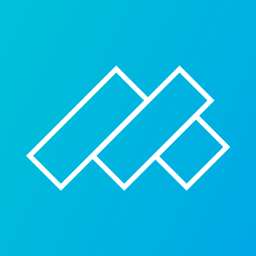 Mattermark
Mattermark lets you search for companies & investors to effortlessly create actionable lists for leads.
BuiltWith
BuiltWith provides website technology trends analysis and competitor intelligence products to B2B.
LeadIQ
Find your prospects' data with no manual data-entry.

DiscoverOrg
Accelerate growth with DiscoverOrg's B2B lead generation and sales intelligence software.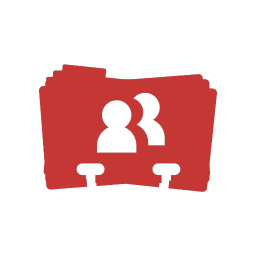 FullContact
FullContact is the most powerful fully-connected contact management platform for professionals and enterprises who need to master their contacts.
UpLead
UpLead is a B2B data provider and technology company providing instant access to 30+ million verified B2B contacts.
Crunchbase
Crunchbase is the destination for learning about companies, discovering investments and industry trends, and finding news about hundreds of thousands of public and private companies.

ZoomInfo
ZoomInfo is B2B contact database provider.

Bloomreach
Ingests and analyzes all your customer data, stitches and enriches it with AI, and activates it to intelligently orchestrate personalized experiences across all touchpoints, in real-time, at scale.
Clearbit
Clearbit better data for your business.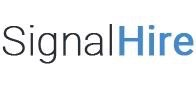 SignalHire
SignalHire real-time verified contact info for recruiters, sales professionals, and marketeers.

Skrapp
Skrappio build your most accurate leads directory.

Owler
Owler is the world's largest community-based competitive insights platform that provides real-time news, alerts & company insights.
Snovio
Snovio – Find the right people faster.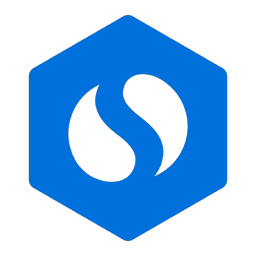 SimilarTech
SimilarTech offers analysis tools to spot trends, research markets, enrich data, find prospects and more.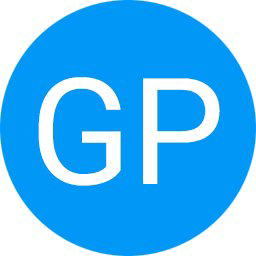 GetProspects
GetProspects – Lead generation tool with email finder all-in-one.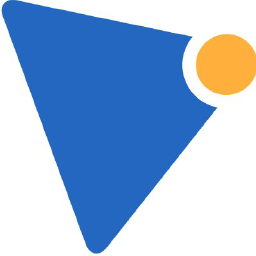 LeadMine
Powerful lead generation software for finding your target customer and their email addresses.

Tami
eCommerce data science that can reveal your entire market. Find highly qualified sales leads on our SaaS platform with data directly from the Internet.

Sugar CRM
Sugar CRM is the first AI-powered discovery engine that connects people with opportunity at a scale.

Demand
Connect with anyone with Demand.

LimeLeads
Access over 20 Million B2B contacts with emails and phone numbers.

FindThatLead
Get email with just one click.

Demand Base
InsideView helps B2B companies drive rapid growth with the only platform that empowers business leaders to quickly and confidently make go-to-market decisions.

SalesRipe
Grow Faster With Target Sales Leads. Fuel growth by quickly identifying and connecting with your next customers.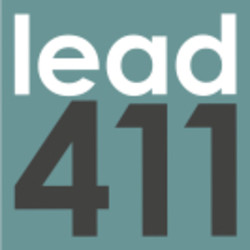 Lead411
Trigger-Based Sales Intelligence Platform.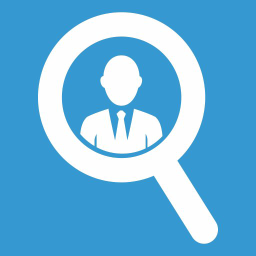 Seamless.ai
Seamless.ai delivers the world's best sales and marketing intelligence.
Intricately
Intricately provides detailed insight on your prospect's cloud infrastructure, their estimated monthly spend, and propensity to buy your products.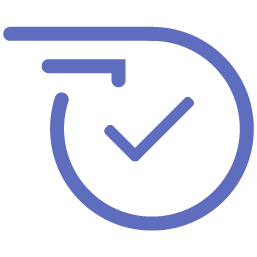 LeadQ
Processing long lists of potential leads takes a lot of time. LeadQ makes this process fast, easy and efficient.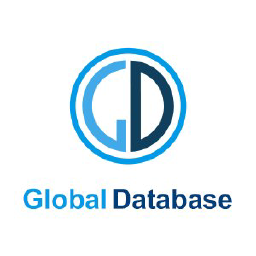 Global Database
A world of business potential at your fingertips.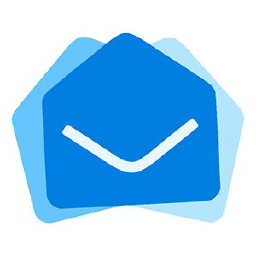 Qualifier.ai
Boost your sales by up to 28% with automated outbound.
Leadbook
B2B Prospecting Platform.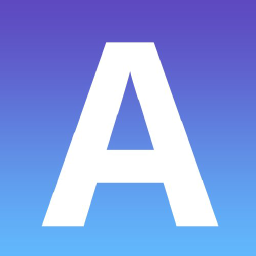 Anyleads
Anyleads™, 6 software to find & capture leads, drive traffic and create content in unlimited access.
Demand Science
Seriously Smart B2B Data.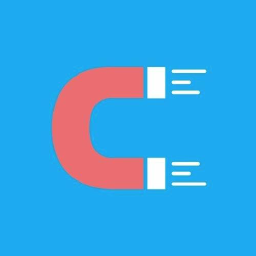 Cliently
Send emails and other impactful actions to increase engagement by over 50%, automatically.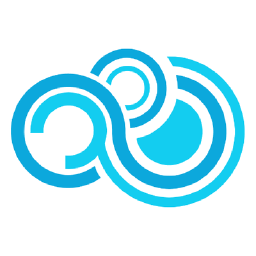 Leady
Lead Generation and Customer Intelligence.

Cloudlead
SALES PROSPECTING AT SCALE.
Salesfully
Quality unlimited marketing data for every small business.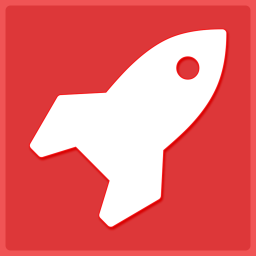 AeroLeads
Find Emails, Phone Numbers and B2B Data using our Chrome Plugin.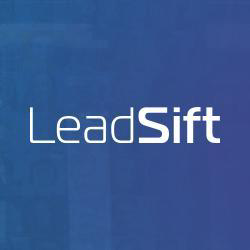 LeadSift
LeadSift delivers account based insights at the level of an individual.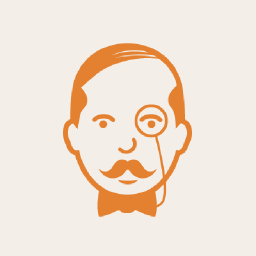 Norbert
Norbert can find anyone's email.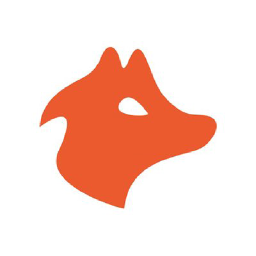 Hunter
Hunter lets you find email addresses in seconds and connect with the people that matter for your business.
Clearbit Connect
Find any email in under five seconds. Clearbit Connect makes it easy to get in touch with anyone – right from your inbox.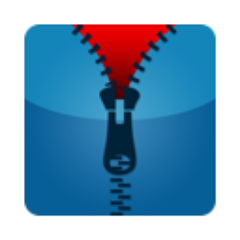 SellHack
Find Leads. Build Lists. Send Cold Emails./p>
Lusha
B2B Data You Can Trust.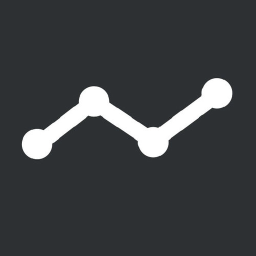 Datanyze Insider
Used by 50,000+ sales professionals, Datanyze Insider is the most efficient way to research accounts, build highly targeted prospect lists and export contacts where they need to go in a fraction of the time.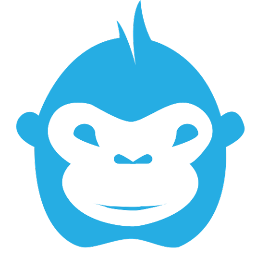 LeadGibbon
Find over 20 million verified emails and phone numbers.
Anymail finder
Anymail finder is trusted by thousands daily to find and verify email addresses of employees at any company.
Overloop
Increase your sales team productivity. Start more conversations.
Interseller
Find email addresses and send automated emails in one platform.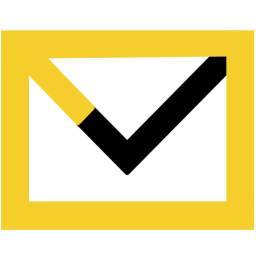 Find That Email
Find the email address of professionals in millions of companies worldwide.

FindEmails.com
FindEmails.com Find Anyone's Email Address in Seconds.
RocketReach
Connect directly with the right decision makers, using the world's largest and most accurate database of emails and direct dials.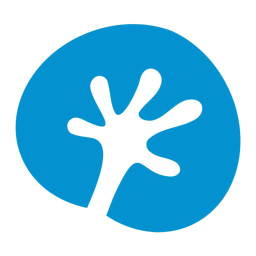 Adapt
Adapt's mission is to build the most adaptable business contact database on the planet.
Emailmatcher
Find any email address.
Leadfeeder
Leadfeeder shows you the companies visiting your website, how they found you and what they're interested in.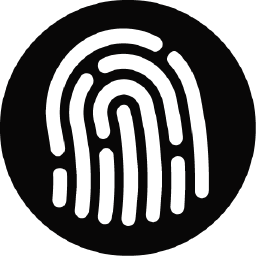 Snitcher
Snitcher.co gives you a full overview of all the companies that have visited your website.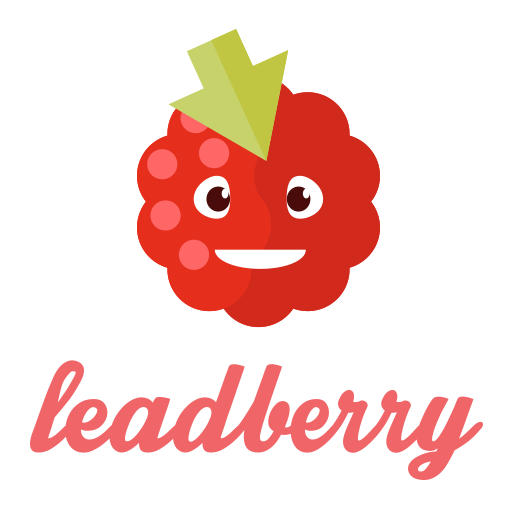 Leadberry
Leadberry is a web based B2B lead generation software.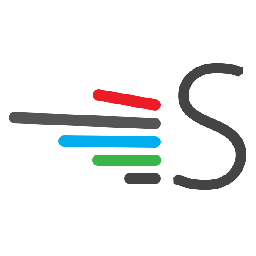 SalesWings
Real-time Lead Engagement Tracking, Qualification and Profiling as-a-Service.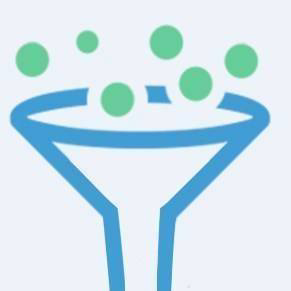 LeadBI
User Tracking, online forms, lead scoring, automations and much more.
Visitor Queue
Identify the name, contact details and user data of the businesses that visit your website. 98% of website visitors leave without converting, find out who they were today!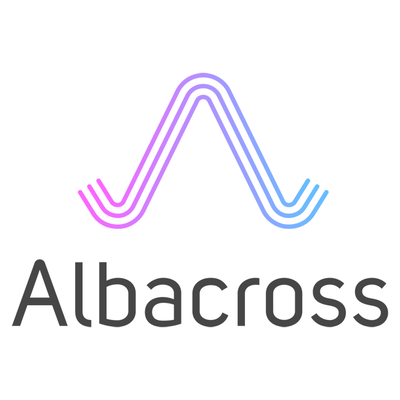 Albacross
Albacross tells you exactly who's visiting your website and how to reach them.

Lead Forensics
Identify leads in real-time.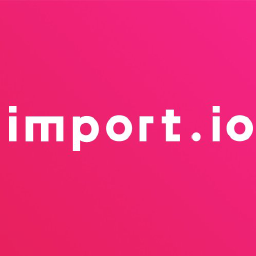 Import.io
Import.io is a web-based platform that puts the power of the machine readable web in your hands.

Spider by amie-chen.com
Spider – a smart web scraping tool.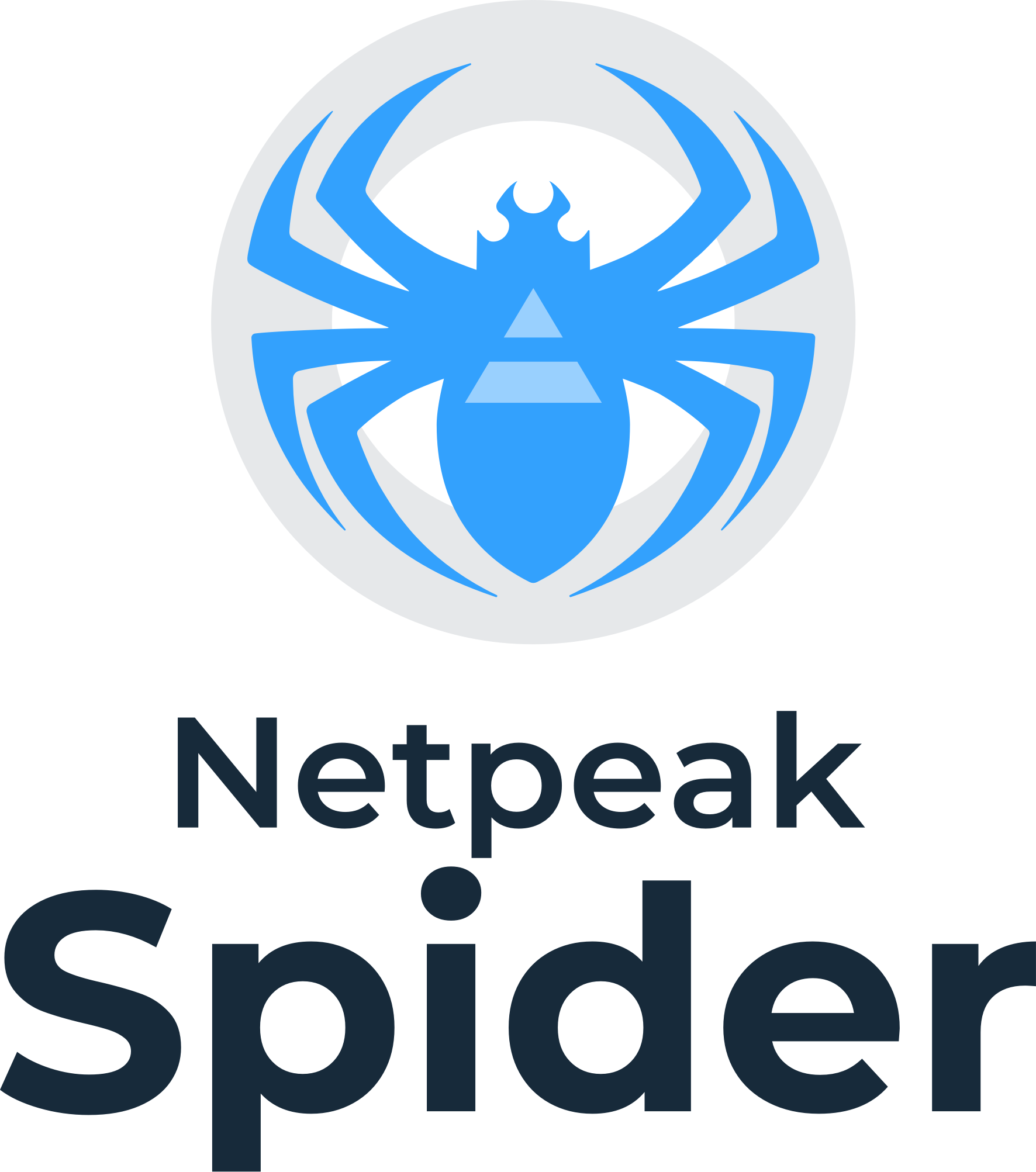 Netpeak Spider
Netpeak Software develops tools for SEO specialists and webmasters that help solve day-to-day SEO tasks in an easy and effective way.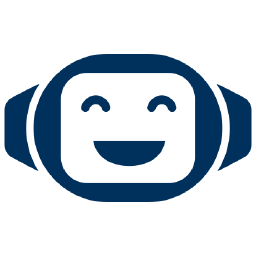 Crawly
Turn websites into data in seconds. Crawly spiders and extracts complete structured data from an entire website.
Sales Navigator for Gmail by LinkedIn
Leverage Sales Navigator insights anytime you send an email. View rich LinkedIn profile data for your contacts directly in Gmail, and use that knowledge when you reach out next.
Sales Navigator by LinkedIn
Find the right people and companies faster. Keep track of key lead and company changes. Engage more.
Boomerang for Gmail
Boomerang for Gmail lets you take control of when you send and receive email messages.
Ebsta
Unlock, Engage and Optimise every relationship you have with customers to drive revenue.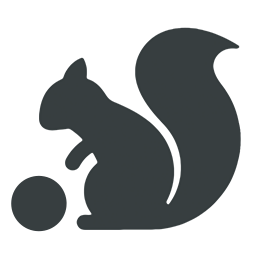 Sortd
Sortd gets your Inbox organized. It brings your emails, tasks & priorities together in one intuitive workspace, and it works right inside Gmail!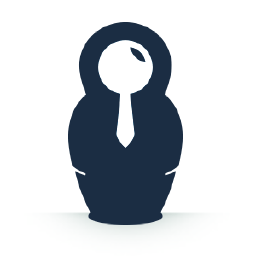 Discoverly
See information from social networks as you browse. See mutual Facebook friends on professional profiles. See Work info on Facebook.

CircleBack
At the core of every success, there's a valued connection: a partner, a mentor, a customer. CircleBack offers the technologies you need to thrive in those connections while still having the time and freedom to move forward and get stuff done.
Salesmate
Salesmate is sales CRM Software for small businesses with easy to use and intuitive interface.

Close
Close is the inside sales CRM of choice for startups and SMBs.
Salesforce
Find customers, close deals faster, and grow accounts.

HubSpot
HubSpot fuels your growth and build deeper relationships, from first hello to happy customer and beyond.

Copper
The #1 CRM for G Suite.

Salesflare
Salesflare simple and powerful CRM that automates your data to build better relationships and make more sales.

Tubular
Tubular a simpler way to manage your sales pipeline and team. Tubular streamlines your sales process, helps you capture more leads and close deals faster.

Pipedrive
Pipedrive makes salespeople unstoppable. A sales CRM built for minimum input and maximum output with great variety of integrations.

Affinity
Affinity is the most powerful relationship intelligence platform enabling teams to leverage their network to close the next big deal.

Freshsales
With Freshsales CRM, your team can now use AI-based lead scoring, built-in phone, email, activity capture and more.

Livespace
B2B process-focused CRM, with task & sales automation. Livespace is an intuitive & adaptable, cloud-based CRM platform, built for professionals by those in the know.

Streak
Streak is your CRM, inside Gmail.

Propeller
Salesseek a modern Gmail CRM.

Nutshell
Nutshell is the CRM that helps businesses close more deals.

SalesRabbit
SalesRabbit is the leading developer of software services for door-to-door and field sales teams.
Badger Maps
The Badger Map is software for businesses that helps sales people be more efficient and sell more.
Sellsy
Stay one step ahead with the best CRM, invoicing & accounting software. Get rid of administrative overhead with an online solution that automates your accounting.

Agile
Sales Enablement + Marketing Automation + Customer Service = AgileCRM.

MAXIMIZER
CRM Software that's affordable, easy-to-use, proven and trusted around the world for over 3 decades. Best-in-class Customer Support.

Capsule CRM
CapsuleCRM build stronger customer relationships, make more sales and save time.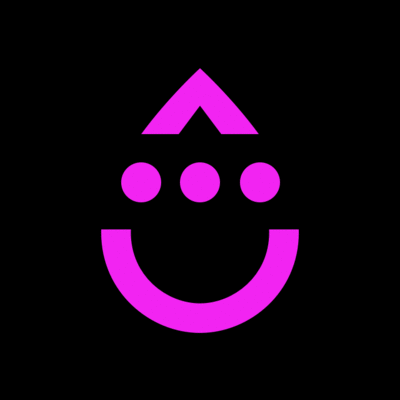 Drip
Drip the first Ecommerce CRM – ECRM – is built to drive sales.

Kommo
Kommo is a simple, easy-to-use Sales Management System designed to save you time and money.
Wealthbox
Wealthbox CRM for financial advisors is an outrageously simple, social, and collaborative wealth management platform to build an advisory practice.
ForceManager
Forcemanager The All-in-One Sales Accelerator Platform for Field Sales Teams.

NetHunt CRM
NetHunt CRM is the best business automation for your Gmail inbox.
InStream
InStream is an online CRM, which helps build strong relationships with customers.

Kustomer
Kustomer is a platform for customer experience that focuses on customers, not tickets, enabling companies to know everything about every customer to drive informed actions.
edrone
Learn & Engage: Powerful Customer intelligence and marketing automation platform.

noCRM
Lead management software that really helps salespeople.
Wooster
Automate your sales workflow. Wooster is a powerful, modern CRM for growing companies.

Sellf
Sellfapp, the CRM Mobile for an easier sales tracking and clients managing.

Alore CRM
Alore CRM : Most Advanced, AI Powered CRM that works 24×7 behind the scenes to do all your trivial work, so you can focus on what really matters: closing deals.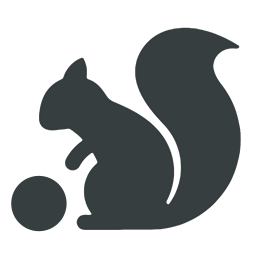 Sortd for Sales
Sortd expands your Gmail Inbox into a flexible set of lists for emails and important sales deals.

Intelisale
AI-based B2B omni-channel sales solution – the ultimate productivity booster for B2B sales teams working in the field and behind the desk.

CompanyHub
CompanyHub is an Intelligent CRM for Sales teams that makes sure they never miss a lead.
Aircall
The phone system for modern business.
myphoner
Simple call tracking software for sales teams.

CallRoot
CallRoot – Setup Dynamic number insertion, call recording, call heatmap, SMS workflows, keyword attribution, CRM integrations in minutes.
Truly
Meet the #1 rated phone solution for sales teams who track, analyze, and coach on their customer conversations.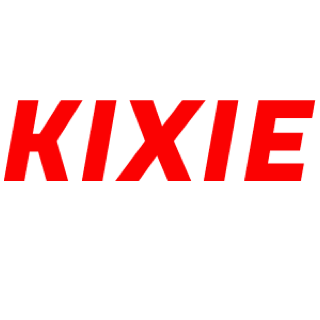 Kixie
Seamless Integrated Voice Kixie is the Fastest Way to Close More Sales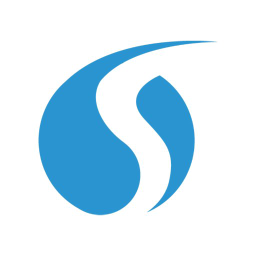 SalesLoft
The sales engagement platform created for salespeople, by salespeople.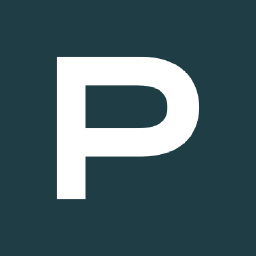 PersistIQ
PersistIQ unifies sales communication and workflow into one easy-to-use system.
Outreach.io
Outreach.io help sales teams secure more meetings, drive more pipeline, and close more deals.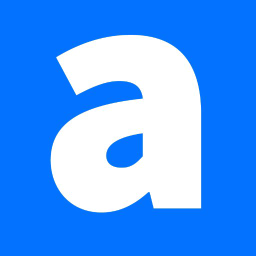 Amplemarket
Amplemarket takes care of the tedious tasks while you focus on selling. It's lead generation, email outreach and lead qualification on autopilot.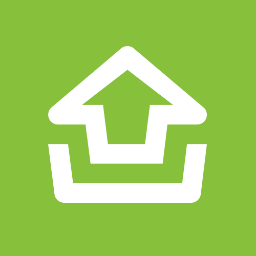 FollowUp
FollowUp for email is a lightweight productivity suite that keeps your conversations and tasks from slipping through the cracks.

Quickmail
Send cold Email + follow-ups from your inbox at scale.
Polymail Sequences
The easiest, most effective way to send automated multi-stage email campaigns that connect with more prospects.
SalesHandy
Increase the efficiency and effectiveness of your emails and business collaterals giving it an exceptional reach.

GMass
Send mass email campaigns inside Gmail and Inbox.

BuzzBuilder
The automated sales platform that generates warm leads and referrals using Targeted Email Campaigns, LinkedIn, and timely follow-up calls.
Replyify
Automate Your Cold Emails & Follow-ups.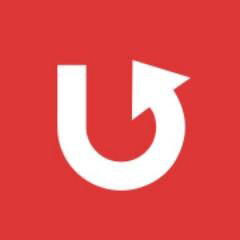 Rebump
Automate your email follow-up.
Outbound
We are a revolutionary outbound platform for B2B lead generation.
Bluetick
Personal touch at scale for all your follow-up emails.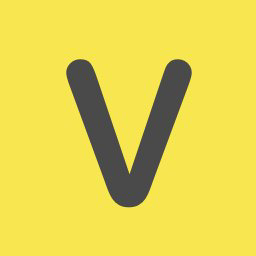 Vocus
Vocus.io brings brilliant capabilities to Gmail, from finding the email address of the right prospect, to sending the right message, to sending the best followup.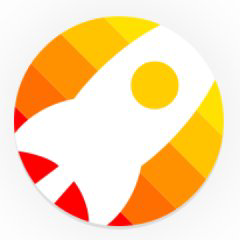 SmartReach
Cold emails & follow-ups made easy.

Detective
Dramatically reduce training time and increase adoption of any mission-critical software.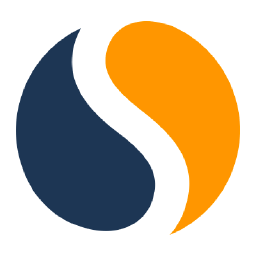 SimilarWeb
Grow your market share and website traffic with SimilarWeb's digital market intelligence platform. Compare any website traffic statistics & analytics.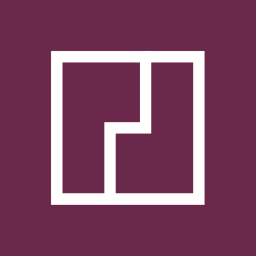 PredictLeads
Your Data Source of Company Intelligence.

CB Insights
The CB Insights tech market intelligence platform analyzes millions of data points on venture capital, startups, patents, partnerships and news mentions to help you see tomorrow's opportunities.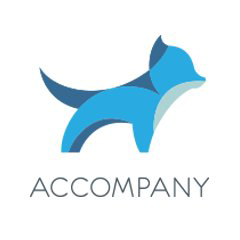 Accompany (Cisco)
Keep an eye out for relationship intelligence and insights within Cisco's suite of collaboration products in the future.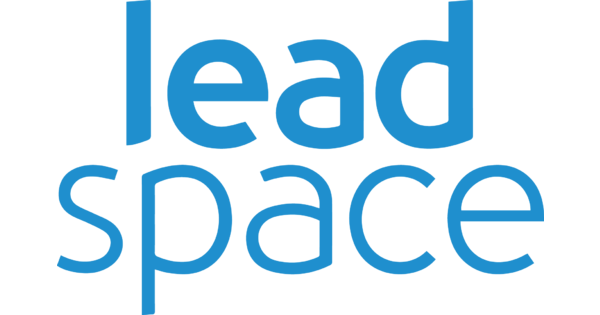 Leadspace
Drive true Customer Obsession with Leadspace CDP.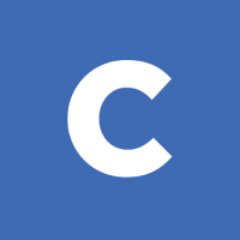 Contify
AI-Enabled Market Intelligence Platform to Track Your Competitors, Customers, and Industry Trends.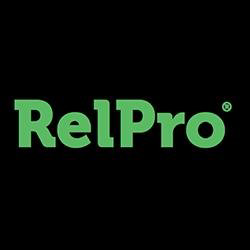 RelPro

Bombora
Businesses are researching you. Find them now.
Docsify
Docsify is a unique prospect scoring platform that increases your sales performance.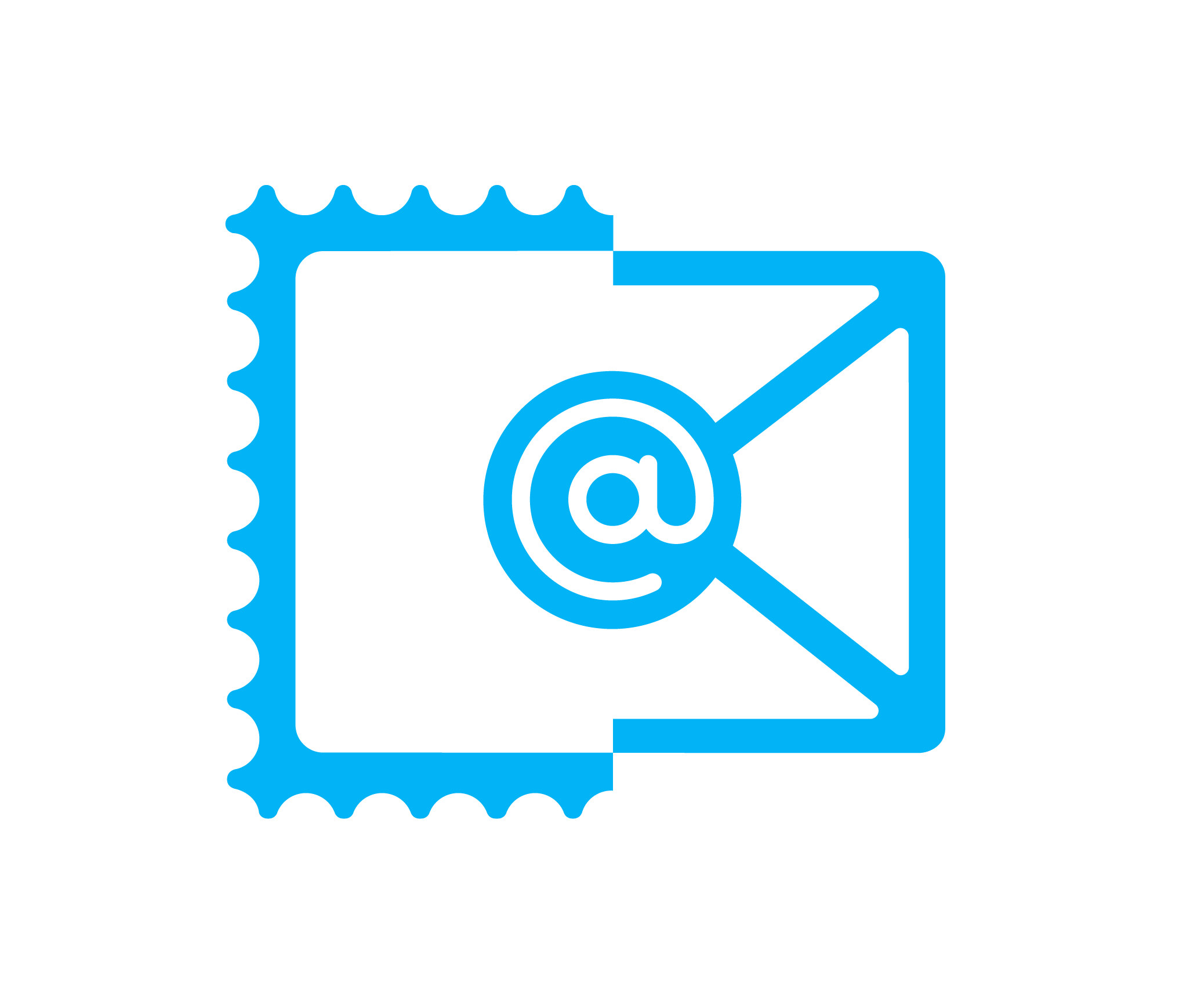 NEWOLDSTAMP
Use the Email Signature Generator to Reveal a New Marketing Channel./p>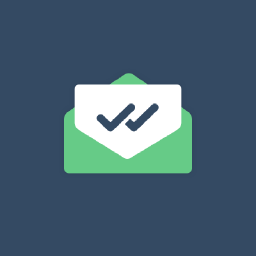 Mailtrack
Email tracking for Gmail & Google Inbox.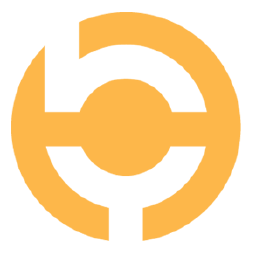 Bananatag
See what happens to your emails after you press send.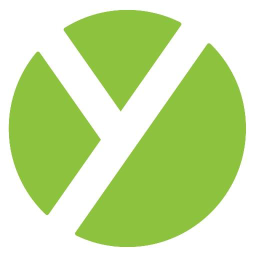 Yesware
Your co-pilot in creating lasting business relationships. Right from your inbox.

Mailbird
Mailbird is an email client that allows you to effortlessly manage multiple emails in one place. Easily sync your calendars, contacts and tasks to create a unified inbox and workspace.
Cirrus Insight
Cirrus Insight puts the power of your Salesforce CRM right inside your inbox. Immediately see everything about your Salesforce Leads, Contacts, and Opportunities right from your inbox.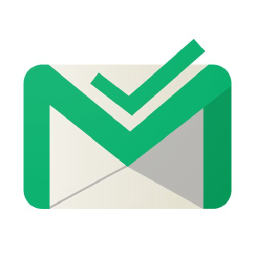 Mailcastr
Know the best time to follow up with real-time notifications. A call to someone that has just opened your email is 10x more likely to be the next opportunity.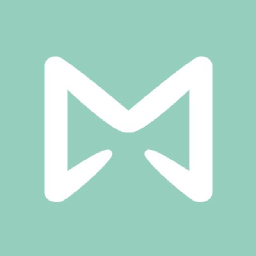 Mailbutler
Email in no time. #1 Productivity suite for the email client you already use.

ContactMonkey
Start measuring internal communications from your company newsletter.
Super Inbox
Super Inbox is a browser extension which gives you power ups to enhance your email experience. Email open and click tracking, sharing, rich data and more.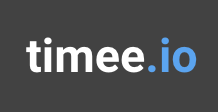 timee
A world clock designed to help you with timezones.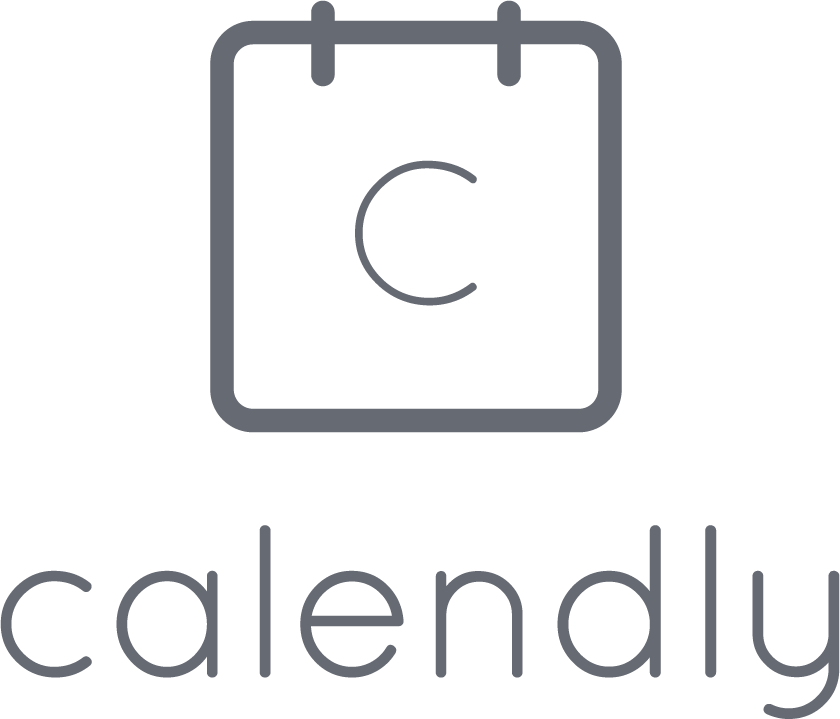 Calendly
Say goodbye to phone and email tag for finding the perfect meeting time with Calendly. It's 100% free, super easy to use and you'll love our customer service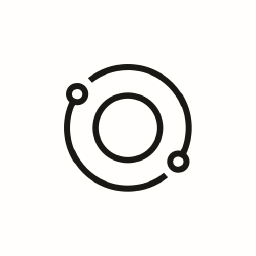 Clara
Spend your time finding and coaching candidates. Let Clara handle schedule coordination throughout your entire candidate funnel.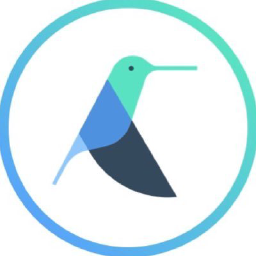 Meetingbird
Save time with the #1 scheduling platform. Meetingbird's simple interface and powerful integrations make scheduling meetings easy.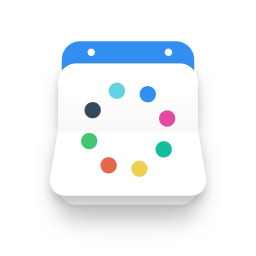 Vyte
Smart all-in-one scheduling tool.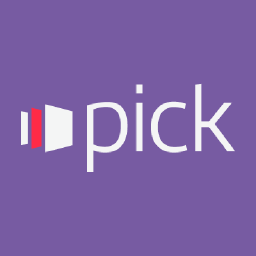 Pick
Schedule meetings without the back and forth.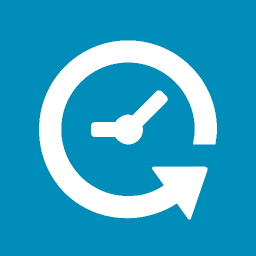 Appointlet
Turn more prospects into customers.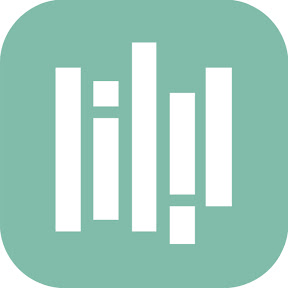 YouCanBook.Me
Simple online scheduling for your team.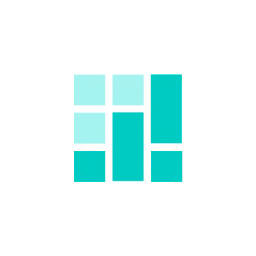 Setmore
Scheduling Appointments Made Simple.

OnceHub
OnceHub, Let bookings fly in.
Drift for Sales
The best sales reps are helpful and personal. With Drift, it's finally possible to deliver that kind of experience at scale.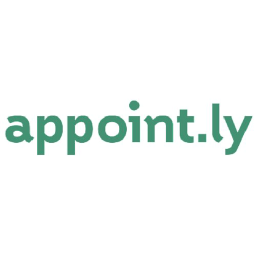 Appoint.ly
No back-and-forth emails, no double booking.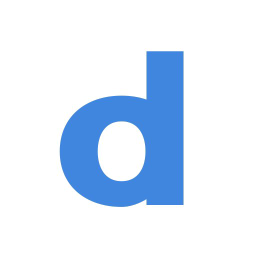 Doodle
Doodle is the simplest way to schedule events with groups of people.

GoTo
GoTo is a collaboration tool designed to cut through pointless processes, politics and protocols with a single click.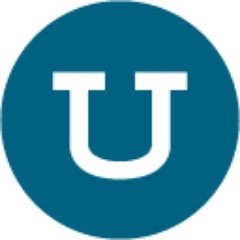 UberConference
We're the stress-free conference call. Period.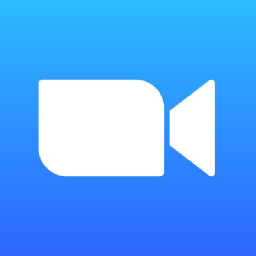 Zoom
Zoom is the leader in modern enterprise video communications, with an easy, reliable cloud platform for video and audio conferencing, chat, and webinars.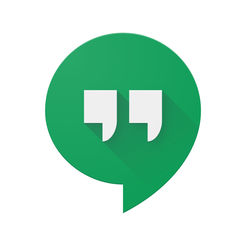 Google Hangouts
Google Hangouts is a communication platform developed by Google which includes messaging, video chat, and VOIP features.
Skype for business
Professional online video calls and meetings built for business.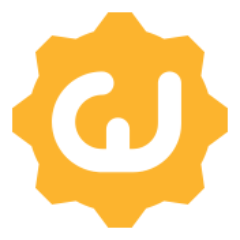 CrankWheel
Try our zero hassle screen sharing, tailor-made for sales. Prospects view using any browser, desktop or mobile. We show you whether they're paying attention.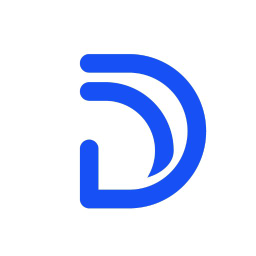 Demodesk
Screen Sharing Platform for Sales & Customer Success.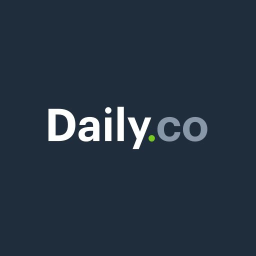 Daily
Daily.co is unique. It's the only 1-click video calls with 50 people, dial-in, and your own subdomain with fully custom rooms.
FreeConference.com
FreeConference.com is the original free conference calling service specializing in online meetings, screen sharing, video conferencing, and much more.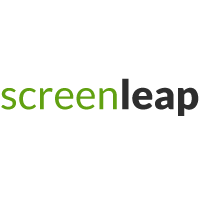 Screenleap
Screenleap – share your screen instantly.

Soapbox by Wistia
The easiest way to create a great video by yourself.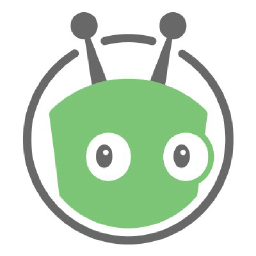 Vidyard
Vidyard GoVideo makes it easy to connect with your customers and employees through video.
Screencastify
Screencastify is the easiest way to capture your entire desktop, browser tab or webcam.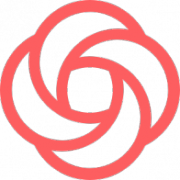 Loom
Easy and free screen recorder for Mac, Windows, and Chromebooks.
Hippo Video
Hippo Video leverages your video assets to lift your marketing, sales and email campaigns.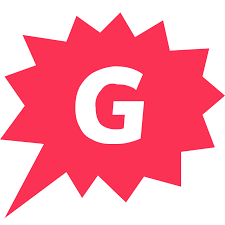 Gong.io
Get powerful visibility into your customer conversations with CONVERSATION INTELLIGENCE. Win more deals. Skyrocket rep success. Gain critical market intelligence.
Chorus.ai
Capture and share your sales team's best talk tracks to create more quota-crushing "A" players.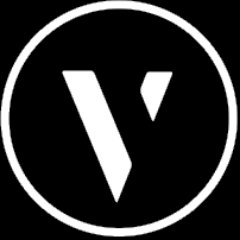 VoiceOps
VoiceOps – Raise your team's performance in weeks with world-class coaching.
ObserveAI
Turn every agent into your best brand representative.

ExecVision
ExecVision is the only conversation intelligence software that was built to empower organizations to coach people efficiently at scale, improving performance and driving revenue.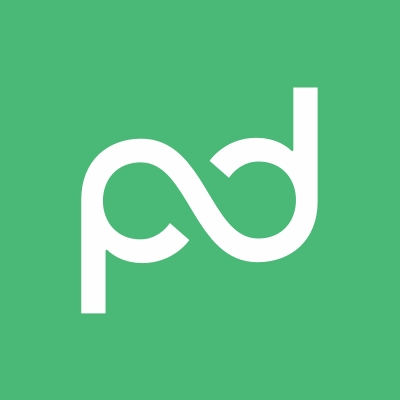 PandaDoc
Empowering sales teams to simplify the process to generate, negotiate, and eSign proposals, quotes, and contracts.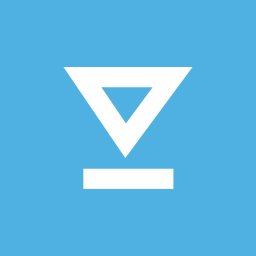 HelloSign
Automate and manage your most important business transactions with the HelloSign platform.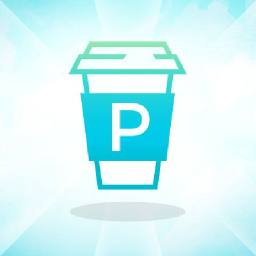 Proposify
Get the business proposal software that streamlines the creation of quotes, contracts, and other sales documents.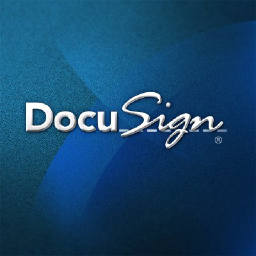 DocuSign
Electronically sign, and now prepare, act on, and manage agreements to deliver great experiences for your customers and employees.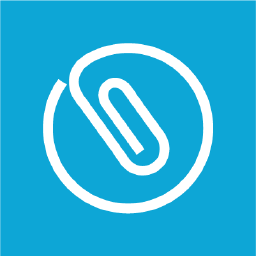 Attach
Manage collateral usage, track how prospects engage with it and understand which collateral helps close deals.
DocSend
Secure document sharing and tracking for deal management pros.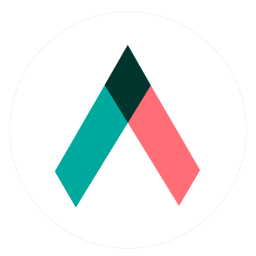 Qwilr
Web superpowers for customer facing documents.
Accordium
Boost sales with personalised sales videos.
Tilkee
Tilkee will revolutionise how you sell by analysing how, when and for how long your documents are read.

Contractbook
Contracts are the foundation of your business.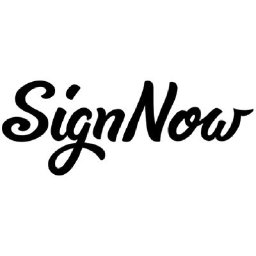 SignNow
Create legally binding electronic signatures on any device.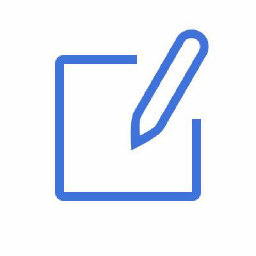 SignRequest
Sign yourself or get documents signed easy, secure, legally binding and free.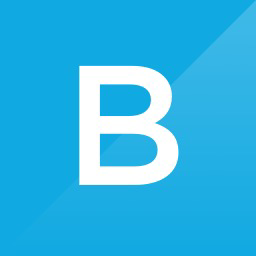 Beautiful.AI
A.I. Powered Presentation Software.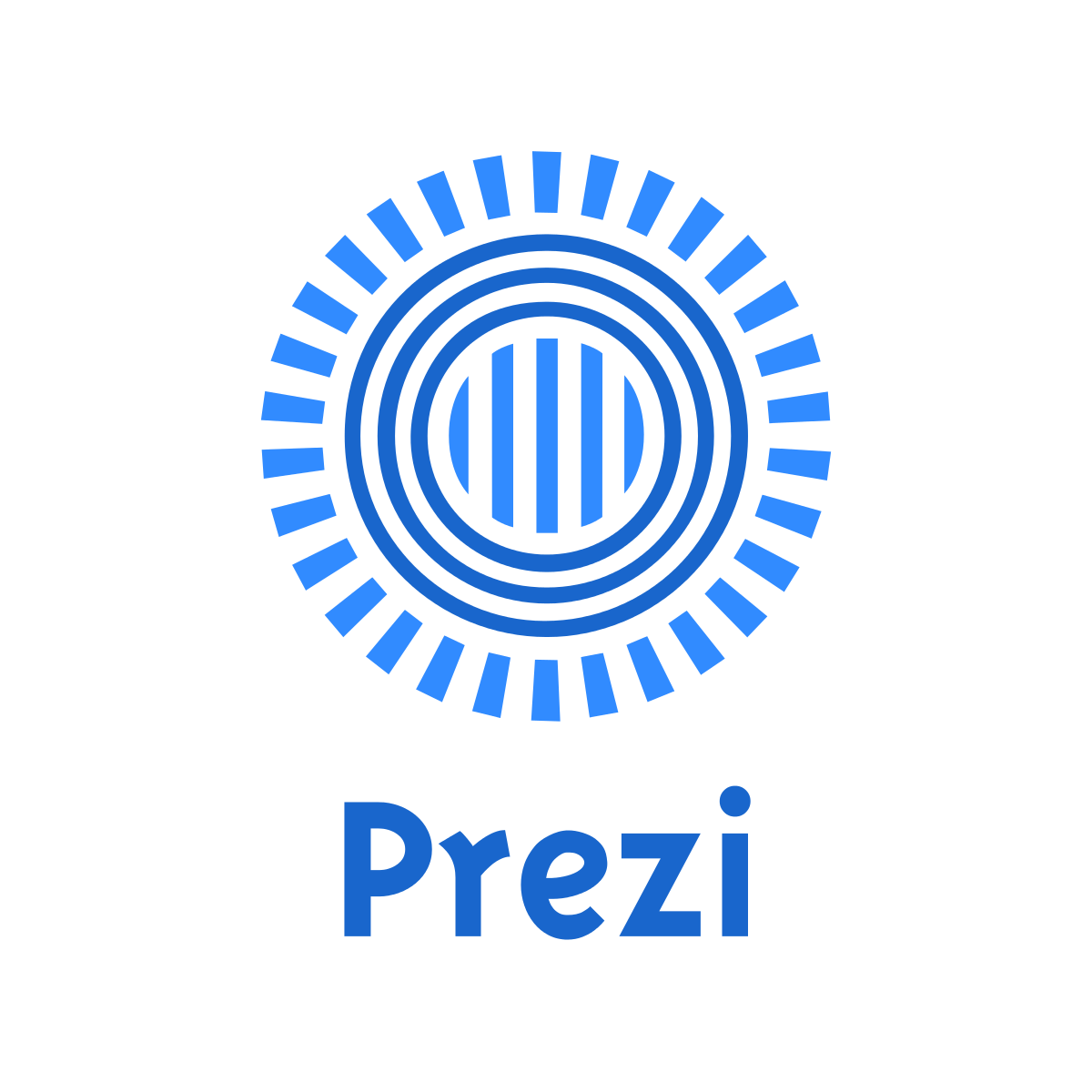 Prezi
Prezi, the presentation software that uses motion, zoom, and spatial relationships to bring your ideas to life and make you a great presenter.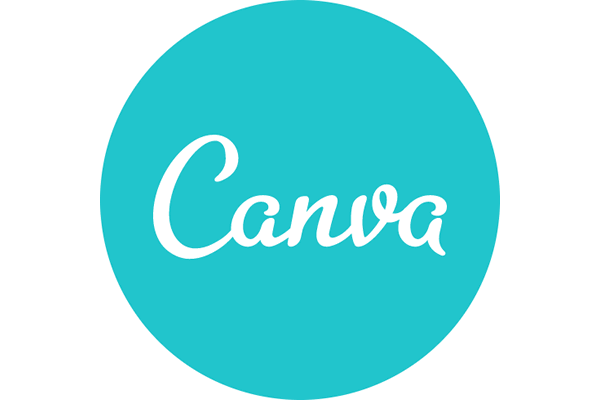 Canva
Create beautiful designs with your team.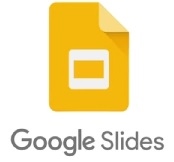 Google Slides
Google Slides: Free Online Presentations for Personal Use/p>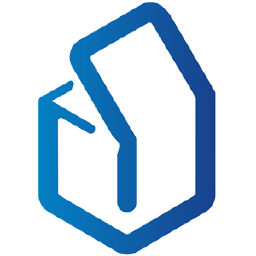 LeadBoxer
Automatically identify website visitors, track their entire journey, and receive email notifications with a list of your best and most qualified leads.
Highspot
SALES ENABLEMENT REPS LOVE!
Showpad
The most flexible and complete sales enablement platform for better sales content management, training and coaching.

Makesbridge
Rated #1 in Sales and Marketing Automation./p>
ClearSlide
Content, communications, and insights at your fingertips to make every interaction count and create amazing customer experiences.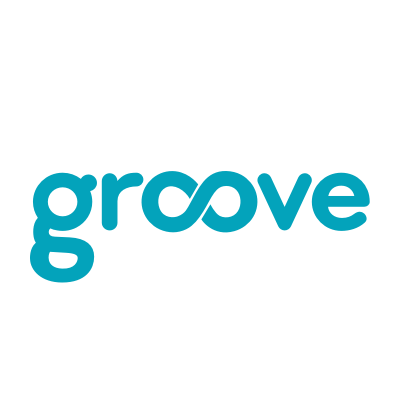 Groove
Groove is the leading sales engagement platform that helps managers, reps, and operations sell smarter and increase revenue by as much as 25%.

Seismic
Impossibly powerful sales enablement.

SalesHood
SALES ENABLEMENT WITH FAST REVENUE OUTCOMES.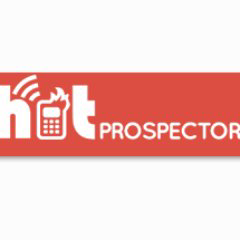 Hot Prospector
Hot Prospector is a sales automation tool that makes outbound prospecting and lead follow up easy.

Intandemly
Intandemly is a Sales & Marketing Alignment software. It integrates with all the Major CRM's and Marketing automation tools.
Tellwise
Tellwise is smarter customer communication that drives significantly more customer engagement for sales teams of all shapes and sizes.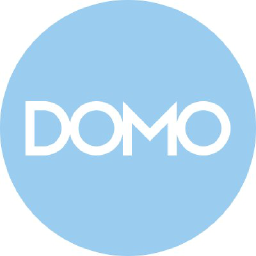 Domo
Domo optimizes your business by connecting you to the data, people, and expertise you need to improve business results.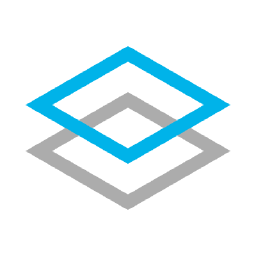 InsightSquared
InsightSquared equips revenue operations professionals with actionable, real-time intelligence on sales and marketing KPIs.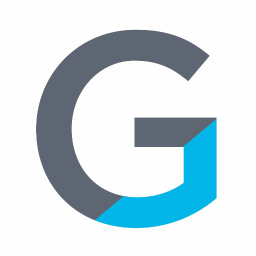 Gainsight
Gainsight will help you to proactively manage retention, reduce unexpected churn and identify upsell opportunities.
Ambition
Ambition is the best software platform for building, scaling, and optimizing modern, metric-driven teams. From the fastest growing start-ups to the Fortune 100, we have you covered.

Brainshark
The Sales Enablement Platform for Always-Ready Sales Teams.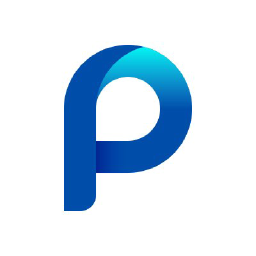 People.ai
People.ai increases the effectiveness of your sales and marketing teams, and offers personalized, actionable insights when and where you need them.

Successeve
Successeve is the leading post-signup customer success platform for revenue teams – sales, customer success, growth, marketing.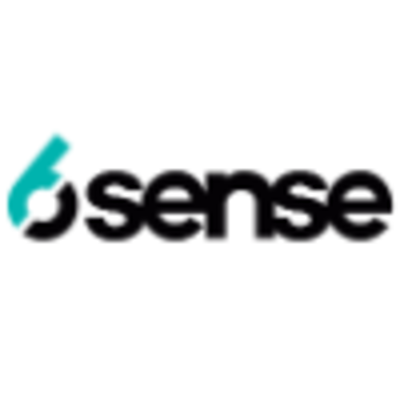 6sense
Give Your Revenue Teams the Power to Know Everything, So They Can Do Anything.
Clari
FORECASTING | PIPELINE MANAGEMENT | ACTIVITY INTELLIGENCE
Guru
Guru knows when and how to deliver knowledge to you without you having to look for it. With Guru, you don't just manage your knowledge; you activate your company's collective intelligence.
Bonusly
Bonusly is an engaging recognition and rewards platform that enriches your company culture.

LevelEleven
LevelEleven is a Sales Management System that helps companies unlock maximum revenue potential by engaging salespeople in the behaviors that matter./p>
SalesScreen
SalesScreen empowers your teams to perform at their best by making the process of selling into a collective effort.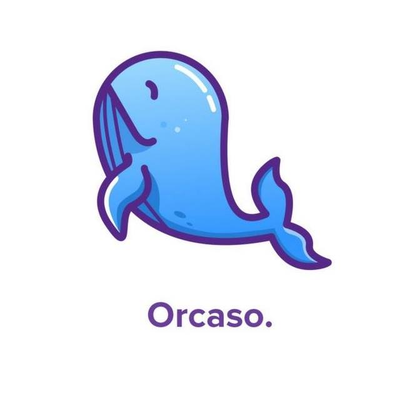 Orcaso
Manage all your projects, product development, and marketing campaigns in one place.

Motivosity
Motivosity is a social platform where employees can give each other small monetary bonuses for doing great things.

Hoopla
Create an engaged culture with real-time goal progress, friendly competition, news, and recognition.
Troops
Troops is a building an artificially intelligent assistant for work in Slack.
Crystal
Thousands of professionals globally use Crystal to communicate more effectively, write more persuasively, and build trust faster with new people./p>
Flow-e
Hassle-free Task Management Board Inside Your Inbox.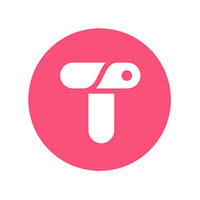 Toby
Bookmarks are for books, not browsers. Organize your browser tabs into Toby so you can access key resources in one click instead of seven.
AutomationHero
Solving your business productivity problems by combining RPA and AI to create Intelligent Process Automation.
Google Keep
Google Keep is a note-taking service developed by Google.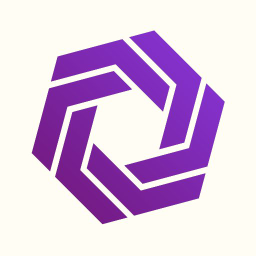 Conduit
For the key relationships that make — or break — your business.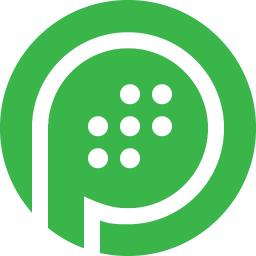 Planyway
Sync teams' google calendars and track progress in Trello.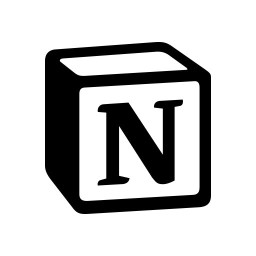 Notion
All-in-one workspace. Write, plan, collaborate, and get organized.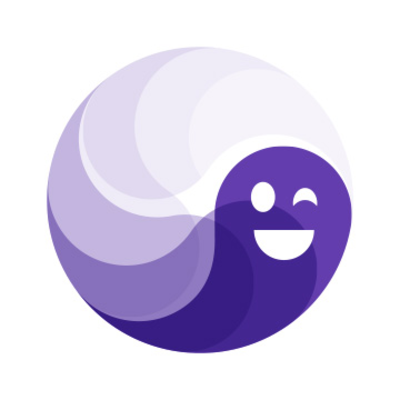 Ghost Browser
Ghost – The Web Browser that Makes You More Productive.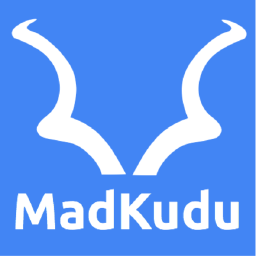 MadKudu
Helping companies grow sales by consistently generating relevant conversations with qualified leads.
Segment
Your business is only as good as your data. Collect, clean, and control it with Segment.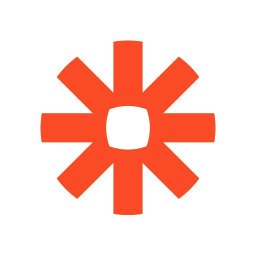 Zapier
Zapier gives people internet superpowers by letting them easily connect and automate the apps they use.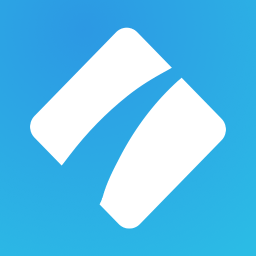 Process Street
Simple Process and Workflow Management.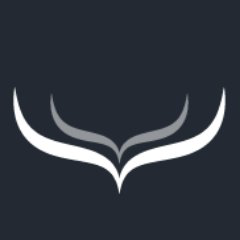 Hull
Align sales and marketing with unified customer data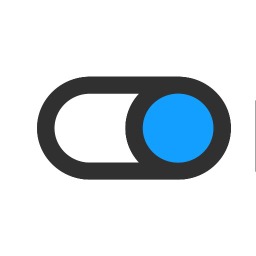 Pipefy
Get superpowers to organize and control your processes. Discover Pipefy, the Lean Process Management Platform.
Parabola
Programming, now for everyone.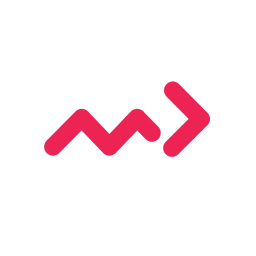 mParticle
Unify your customer data and simplify partner integrations with enterprise-class security and reliability.

Make
Make is the most advanced online automation platform. We've redefined work automation so everyone can get back to what matters the most.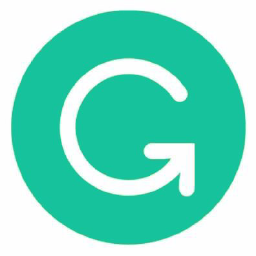 Grammarly: Free Writing Assistant
Millions trust Grammarly's free writing app to make their messages, documents, and posts clear, mistake-free, and effective.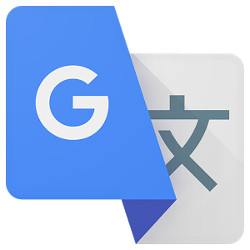 Google Translate
View translations easily as you browse the web. By the Google Translate team.
Inside SaaS Sales
Learn from the most successful SaaS Sales teams with this huge library of real emails and voicemails.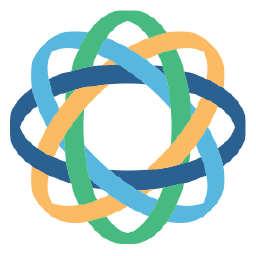 SaaS Sales For Startup Founders
Get a free copy of Steli Efti's latest book and learn how to sell SaaS products like a pro.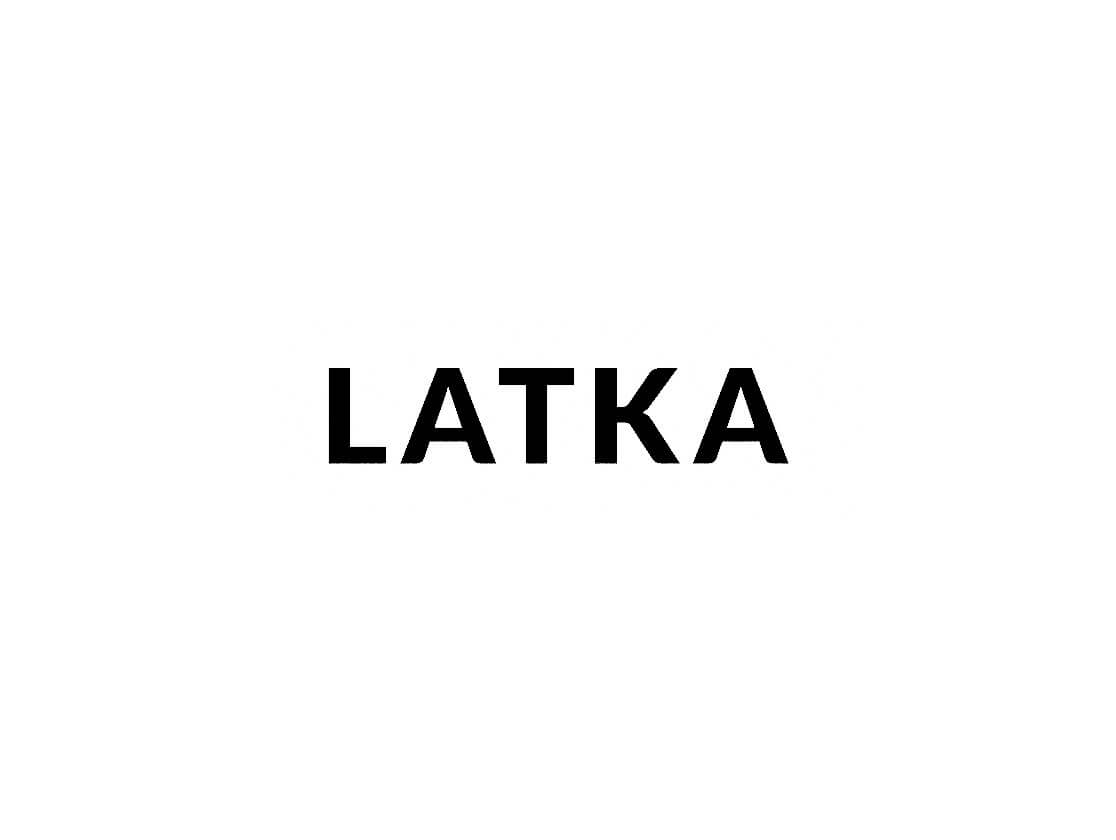 Podcast-TheTop – Nathan Latka
odcast passed 10m downloads, daily interviews with founders you know.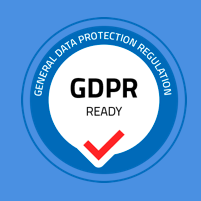 GDPR Email Copy
Great GDPR email templates to use under GDPR brought to you by salestools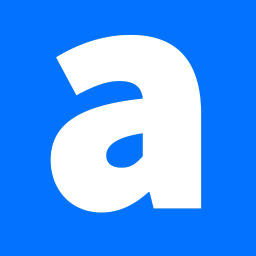 Good Sales Emails
Learn how some of the best companies are doing sales, by looking at their email campaigns.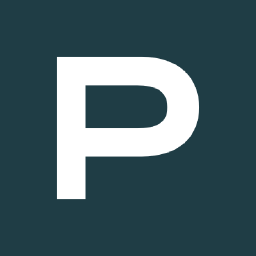 PersistIQ Cold Email Generator
Quickly and easily create a 5-touchpoint campaign using our proven cold email templates.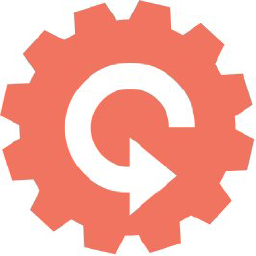 Contactually Templates
Feeling stumped?Use our template generator to help find the right words to say.

DripScripts
DripScripts lets you customize proven email sequences that are specifically structured to turn leads into customers.

CloudTask
Win and Retain More Customers. Results-driven outsourced sales, success and support teams.

LeadGenius
Data Personalization at Scale. BOOST RESPONSES WITH DATA PURPOSE-BUILT FOR YOUR BUSINESS.
RevBoss
RevBoss helps B2B sales teams find prospects, build pipeline, and grow faster.
HipLead
Incredibly Accurate LeadsOur hyper-targeted B2B leads convert better. You close more deals.
OutboundWorks
Automated Sales Development.

DataBees
We support Sales & Marketing Teams by doing all the manual, labor-intensive work, so they can focus on high-value activities.
Belkins
For over 5 years, we have been helping clients around the world reach their sales targets and grow their business.

GrowthGenius
GrowthGenius finds your prospects, crafts highly personalized emails, and drives qualified interest right to your inbox.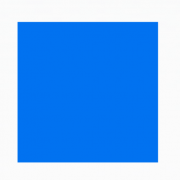 LeadVikings
We deliver high quality B2B leads.

LeadWave
Solutions to grow your B2B sales. Faster.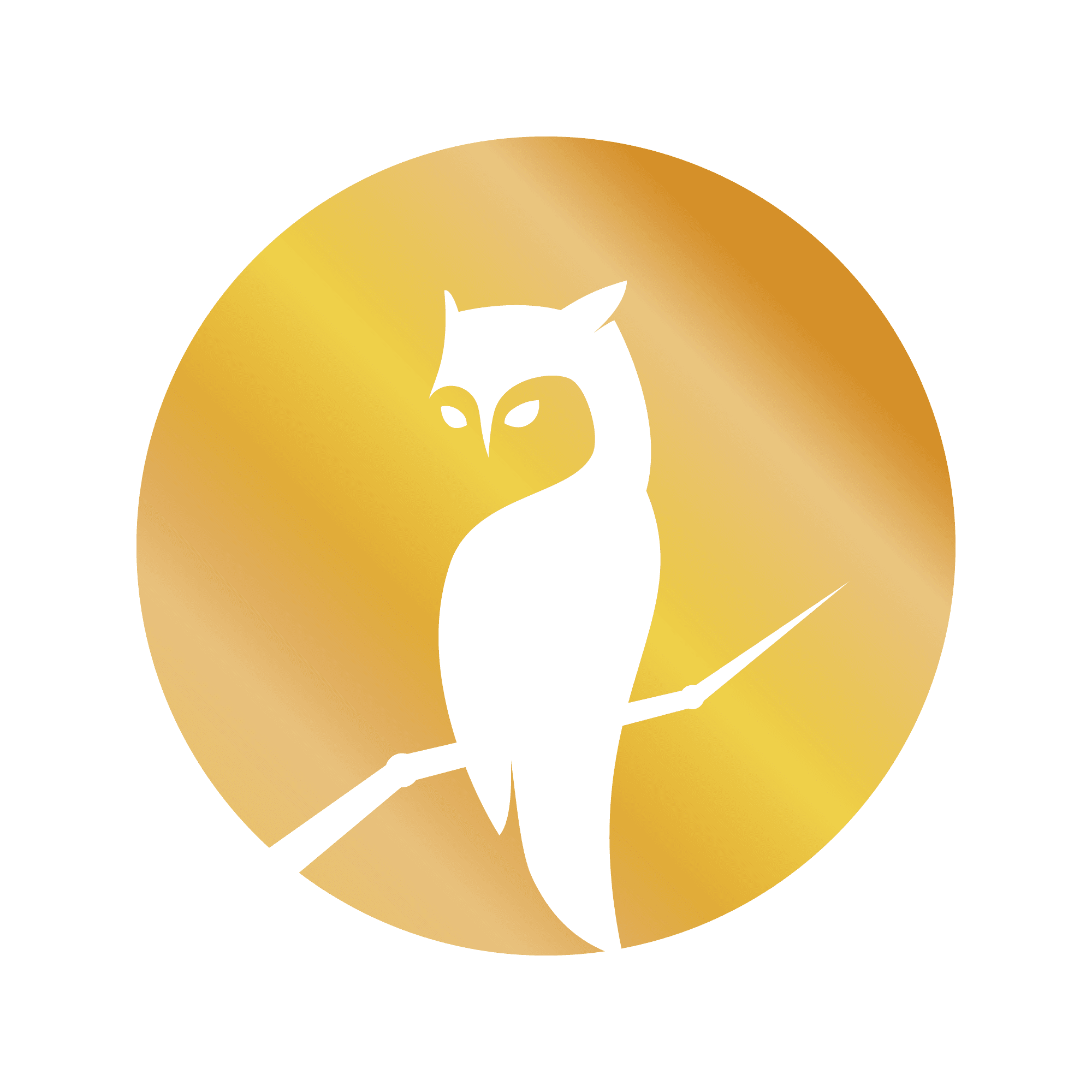 ClosedWon
Our sales AI platform delivers potential buyers daily & accelerates the most meaningful conversations. Because we both know long-term success begins by building life-long evangelist.

Cavalry
Your Cloud SDR Team. Well-researched and personalized emails written to your prospects for you.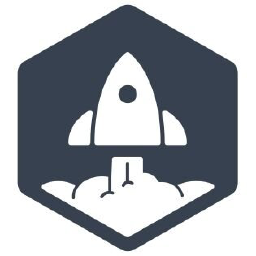 SaaStr
B2B SaaS Training & More.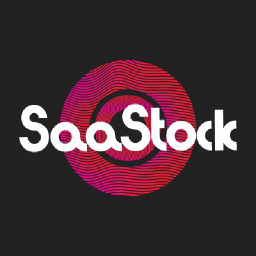 SaaStock
SaaStock is premier SaaS Conference for scaling stage B2B SaaS companies.

Rainmaker
Rainmaker is the Sales Engagement Conference for sales leaders.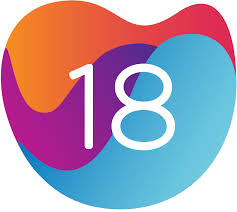 Unleash
Save the Date for the Industry Leading Conference on Sales Engagement.
The Sales Development Conference
The world's only conference 100% focused on sales development.

The Sales Hacker Podcast
Learn the latest B2B sales tips, tactics & strategies.

Founder Coffee
Every 2-weeks the CEO of Salesflare, Jeroen Corthout, has an online coffee with a different founder.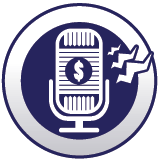 The Sales Podcast
Welcome To The Sales Podcast, Hosted by Wes Schaeffer, The Sales Whisperer®.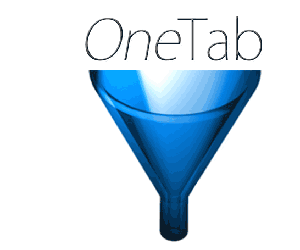 OneTab – Google Chrome
Whenever you find yourself with too many tabs, click the OneTab icon to convert all of your tabs into a list.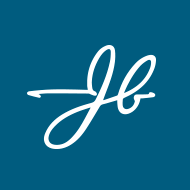 John Barrows
JBarrows: Professional Sales Training & Selling Techniques.
PredictableRevenue
Predictable Revenue by Aaron Ross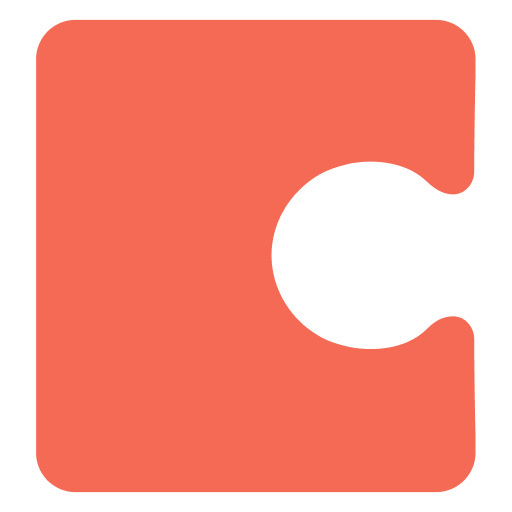 Coda
Coda is a new doc that grows with your ideas. People have made Coda docs that do everything from launch products, to scale SMB, to help them study for tests.

Typeform
Forms & surveys for the people. The most important online interaction for a business is the exchange of information. Don't leave it to chance.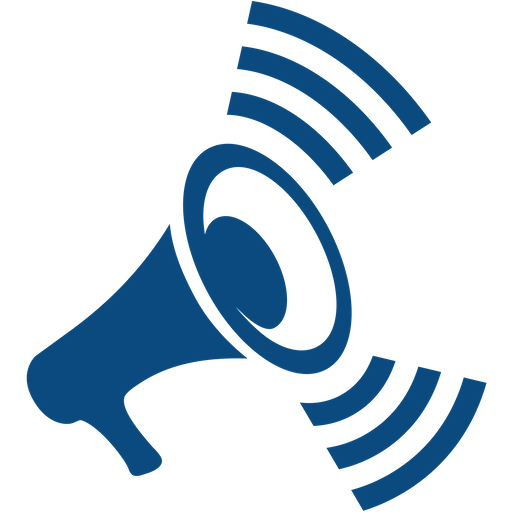 Promoter.io
The most effective way to
engage and learn from customers
Wootric Surveys
Win customers for life. Net Promoter Score (NPS).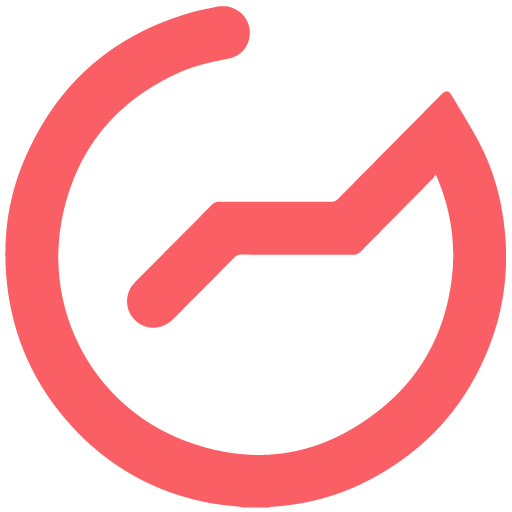 Outgrow.co
Embed calculators, quizzes, polls etc., to acquire leads.
Pictogon
Start creating image maps immediately!
gifs
Everything you need to make the best gif – gifs.com.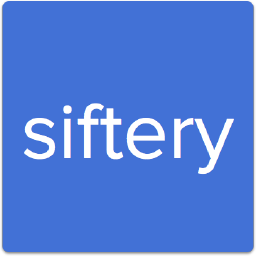 Siftery Alternatives
Find the best alternatives of any product on market. Siftery By G2Crowd.
LimeLeads Customer Match
Get in contact with thousands of companies that are similar to your existing customers.

Screely
Instantly turn your screenshot into a beautiful design mockup.

SalesSeek
SalesSeek is your CRM, Marketing, and Customer Success Platform. It's designed to connect your business and make it simple for teams to nurture prospects, win deals and serve customers.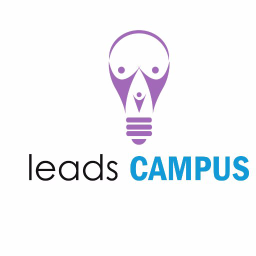 Leadscampus
UUse Leadscampus's lead management system to find quality leads, verified B2B list, Consumer leads and many more to increase your revenue by 80%.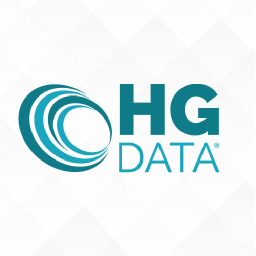 HG Insights
Target by installed technology to convert and close faster. Ignite Your Opportunity.

FullCircl
A.I. powered sales intelligence tools.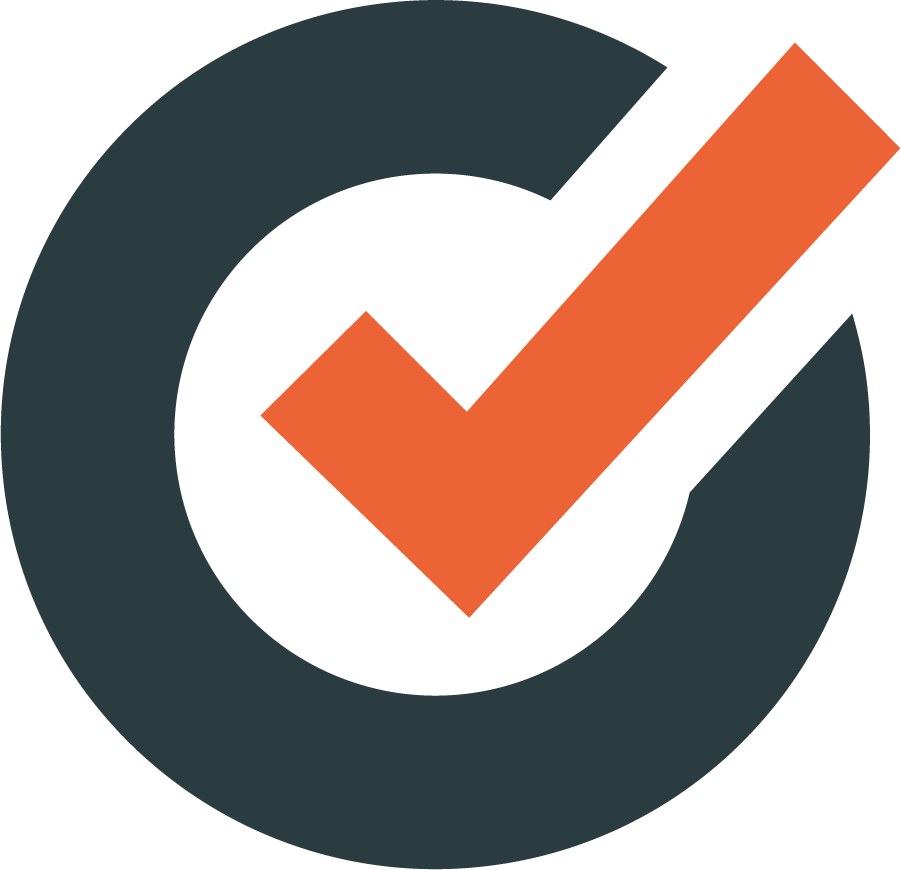 Inside Autoklose Sales Blog
Learn why 50k+ sales leaders read these posts daily.

Hubspot Sales Blog
HubSpot's blog on sales is suitable for both sales reps and execs, as it covers a wide variety of different topics on different levels.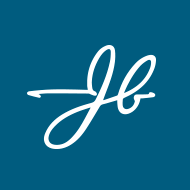 The Make It Happen Sales Blog
John Barrows, wants to share his expertise and experiences he has amassed throughout his two-decades-long career.
Heinz Marketing Blog
Every salesperson and marketer can find a lot of useful insights for growing their contact lists.
G2Crowd Sales Blog
Their blog is seamlessly organized according to different topics so that you can expand your knowledge on operations, commerce, software development, HR, and productivity, among many other things.

Saleshacker Sales Blog
The name of this blog says it all – tons of valuable and easily implementable sales hacks are within your reach.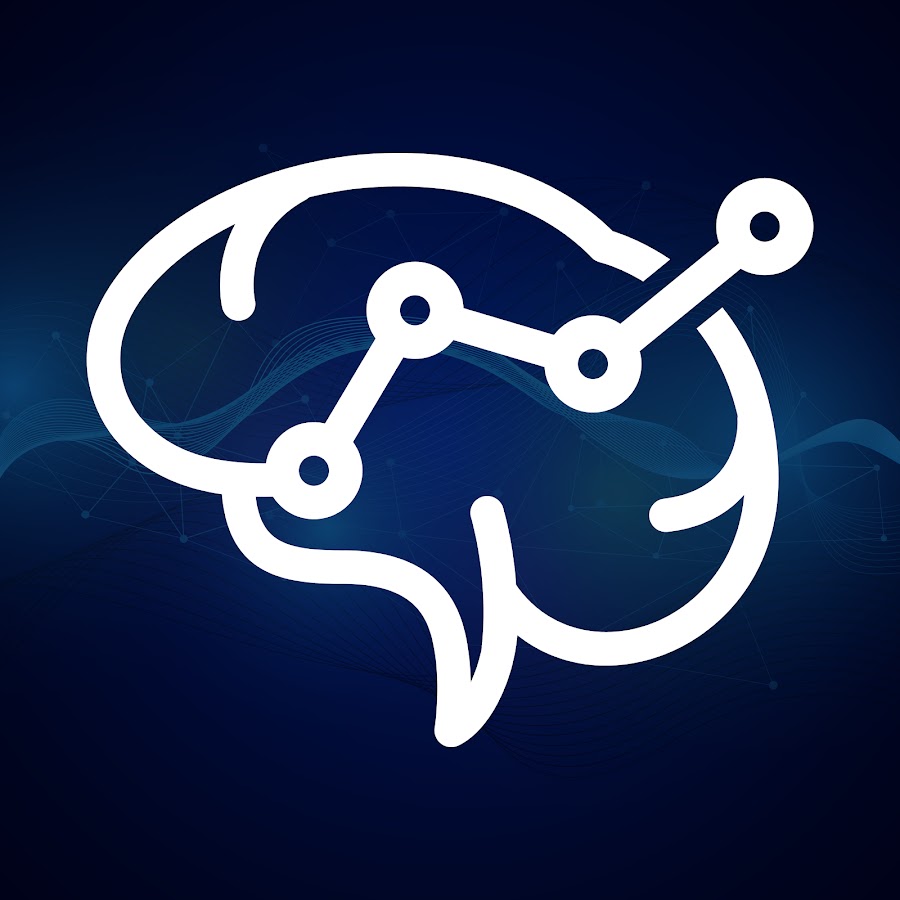 Cerebral Selling Blog
A top sales trainer David Priemer takes a unique scientific and data-driven approach in discussing sales.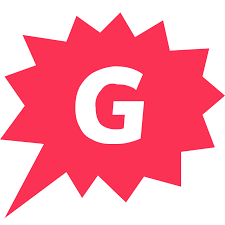 Gong.io Sales Blog
This blog boasts being heavily backed by accurate data obtained by analyzing millions of sales conversations with the help of AI.
LinkedIn Sales Blog
It will provide you with different tips for making sure that you make the most of all LinkedIn features.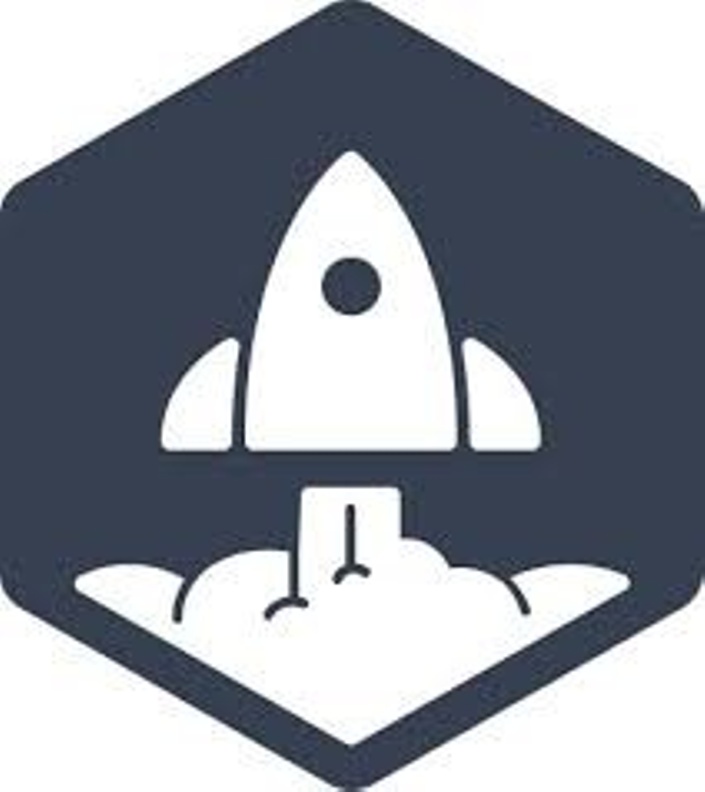 SaaStr Blog
This blog is mainly focused on SaaS founders and entrepreneurs, which means that it's brimming with collective knowledge on how to run a SaaS.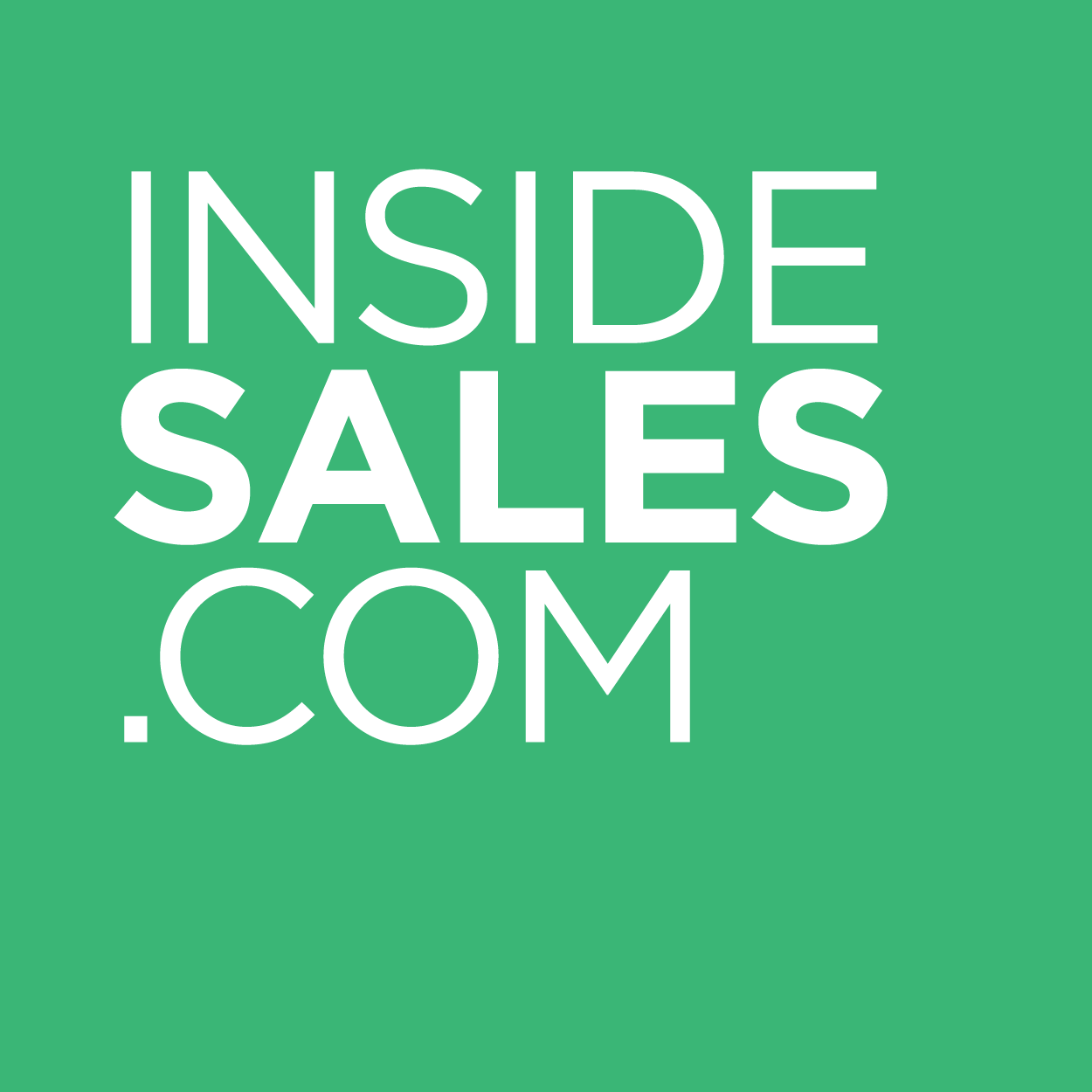 Insidesales.com's Sales Blog
Sales and marketing go hand in hand, which is why this blog amalgamates these two and offers the content which leverages their synergy for the best results.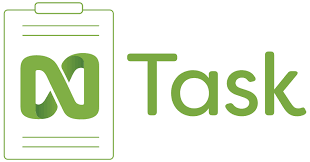 nTask
nTask is the smart task management platform that's built around your needs, and it's free.