Email Campaign Management
Book more meetings
Send automated, highly personalized and
engaging emails with Autoklose Email Campaigns.
Personalize at scale
Forget about bland, impersonal communication with your prospects, and make them feel as if you're addressing them personally. Autoklose turns your generic email campaign into highly personalized, accurately targeted interactions with your audience. Machine-learning powered Autoklose Template Analyzer shows you Closing Tips & Spam Alerts and helps you polish your email copy for better deliverability and engagement.
Supercharge your sales emails
With so many powerful tools integrated into Autoklose, your conversations with your prospects will be meaningful, and you'll avoid the trap of mass marketing emails sent out to a general audience. Differentiate yourself and show your prospects that you know who they are, what they need, and offer them a solution to their particular pain points.
Improve your results
With effective email campaign management powered by Autoklose, you can create a predictable and repeatable sales process that will double if not triple your existing pipeline. The Autoklose Template Analyzer highlights spam words and phrases and uses warnings, signals, and helpful information to guide you towards creating deliverable, engaging, and converting email campaigns.
space
Key features
Take advantage of a system tailored to suit your needs
Choose from a number of options – select the campaign name, starting date, hours, sending days, time-zone, campaign type, and the most important statistics to track.
Build a high-quality contact list
Fresh leads are the lifeblood of every business. Add contacts from multiple sources like your .CSV files, Autoklose DataUnlimited, your existing Autoklose Contacts, or add a single contact manually.
Manage contacts within a campaign
Choose the recipients in a campaign, remove them, or apply different filters to target the most suitable contacts who have the potential to become qualified leads.
Choose between predefined, blank, and saved templates
Can't come up with effective sales email copy? Use our carefully crafted templates for different business situations, add your personal touch, and save them for later. Or start from scratch by using a blank template.
Create automated, personalized follow-up campaigns
Enlist our powerful editor and the Autoklose Template Analyzer to help you with your email campaign management by adding as many follow-ups as necessary for your type of campaign, sending customized, spam-free messages by choosing the touch time and intervals between follow-ups.
Automate campaign actions and reactions NEW
The Automate Actions feature allows salespeople to quickly create custom drip or standard email nurture campaigns. Each of eight different conditions can be be combined with six different automatic responses to quickly surface higher value contacts funnel them successfully through the sales process.
Customize individual sequences with dynamic decisions NEW
With Decision Tree your email campaign can automatically adjust to follow a new "branch" depending on how the contact responds. Opens, replies, followed links – or no action at all by the contact – trigger a decision on follow-up actions, transforming the content, quantity, tone, and delivery rate of future messages.
Build and protect your email reputation NEW
Build the reputation of new email accounts used for sales nurture. Autoklose's email Ramp-Up feature will automatically and gradually increase send volumes to your desired daily limit to help avoid being flagged as a spammer.
It will additionally improve your email campaign management efforts as you won't have to throw darts in the dark. Instead of that, you'll be able to make educated decisions.
Take a final look at your campaigns' most important settings, check the recipients and the number of follow-ups, schedule your campaign, and leave the rest to Autoklose.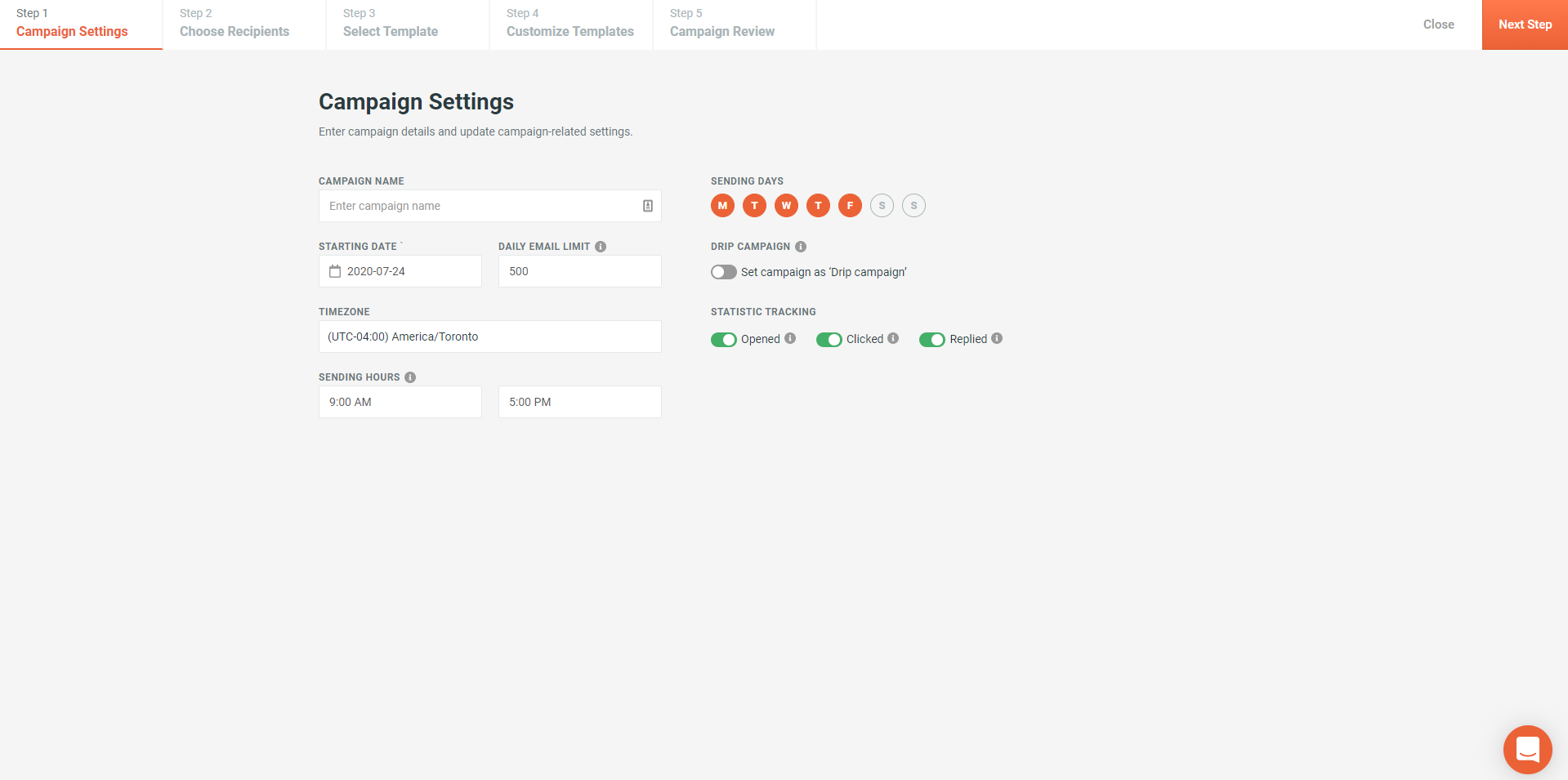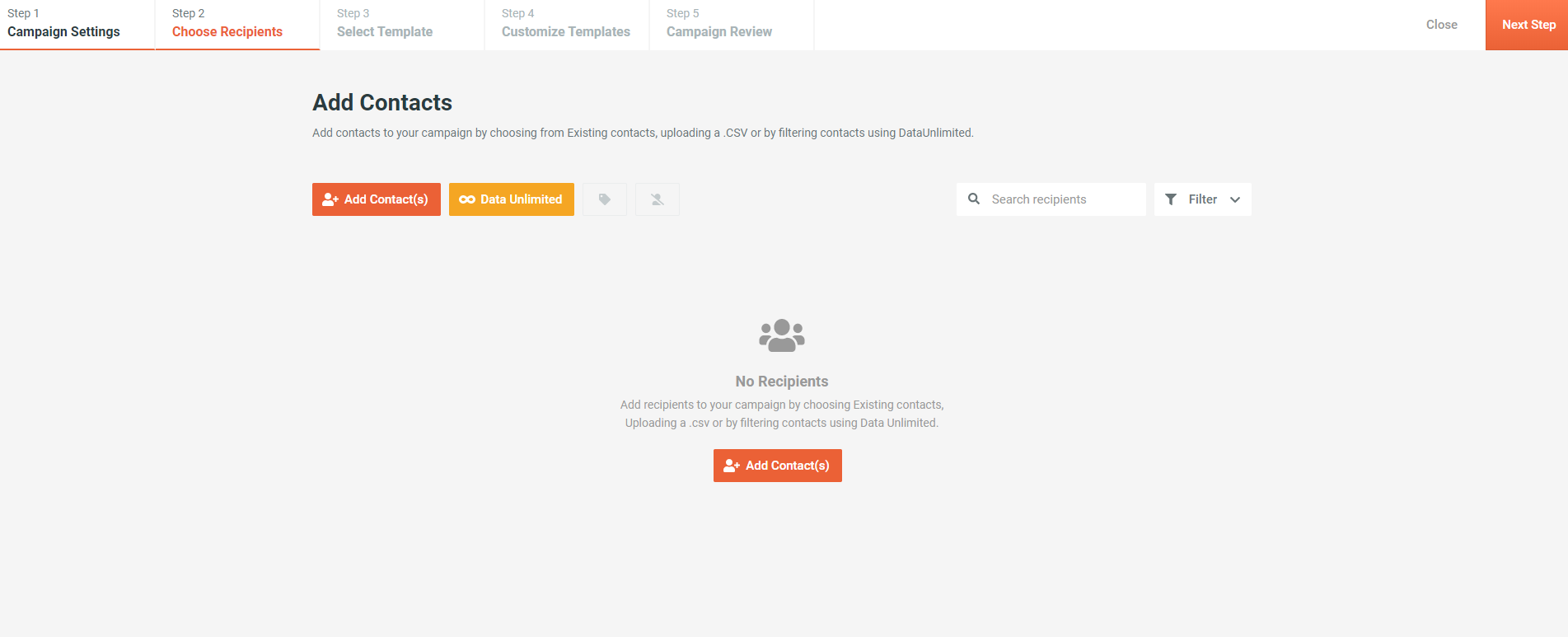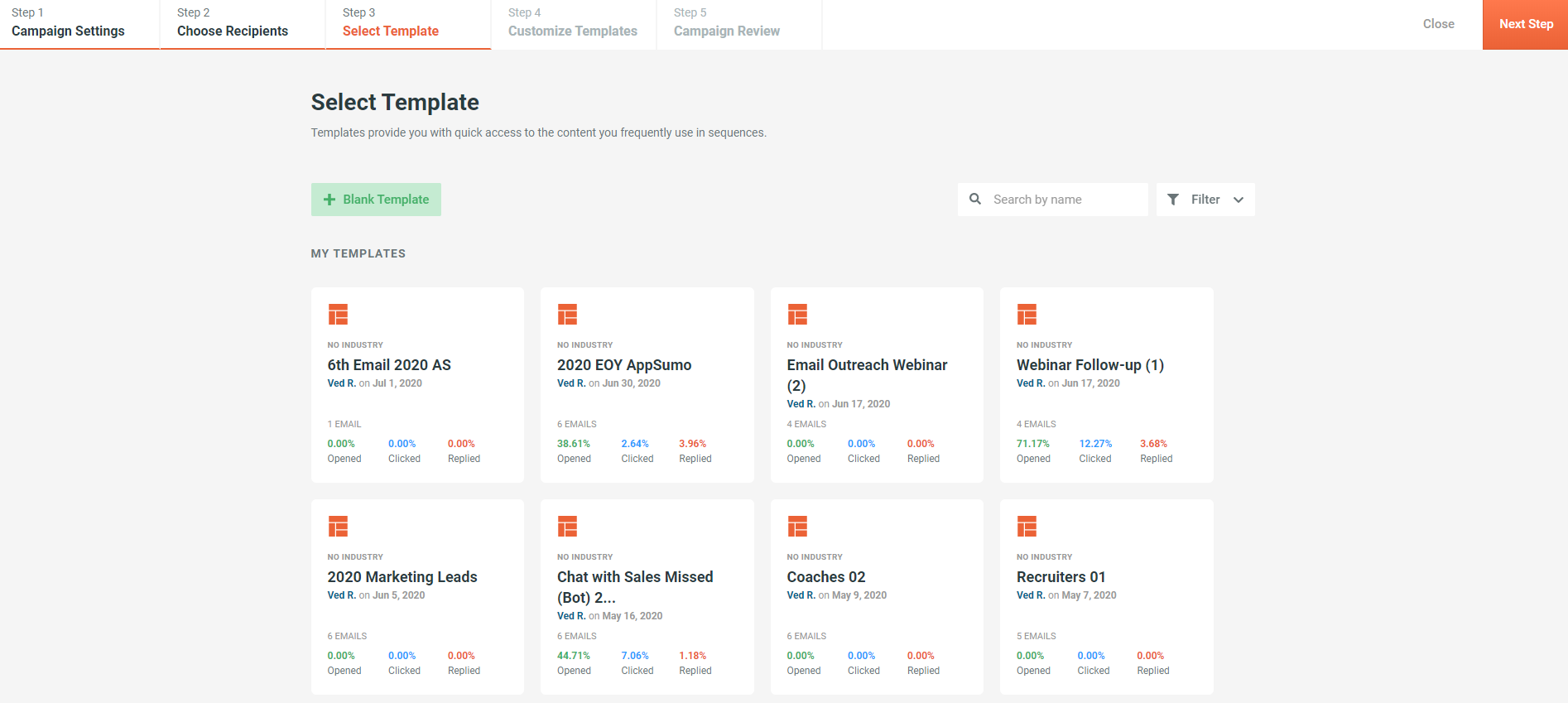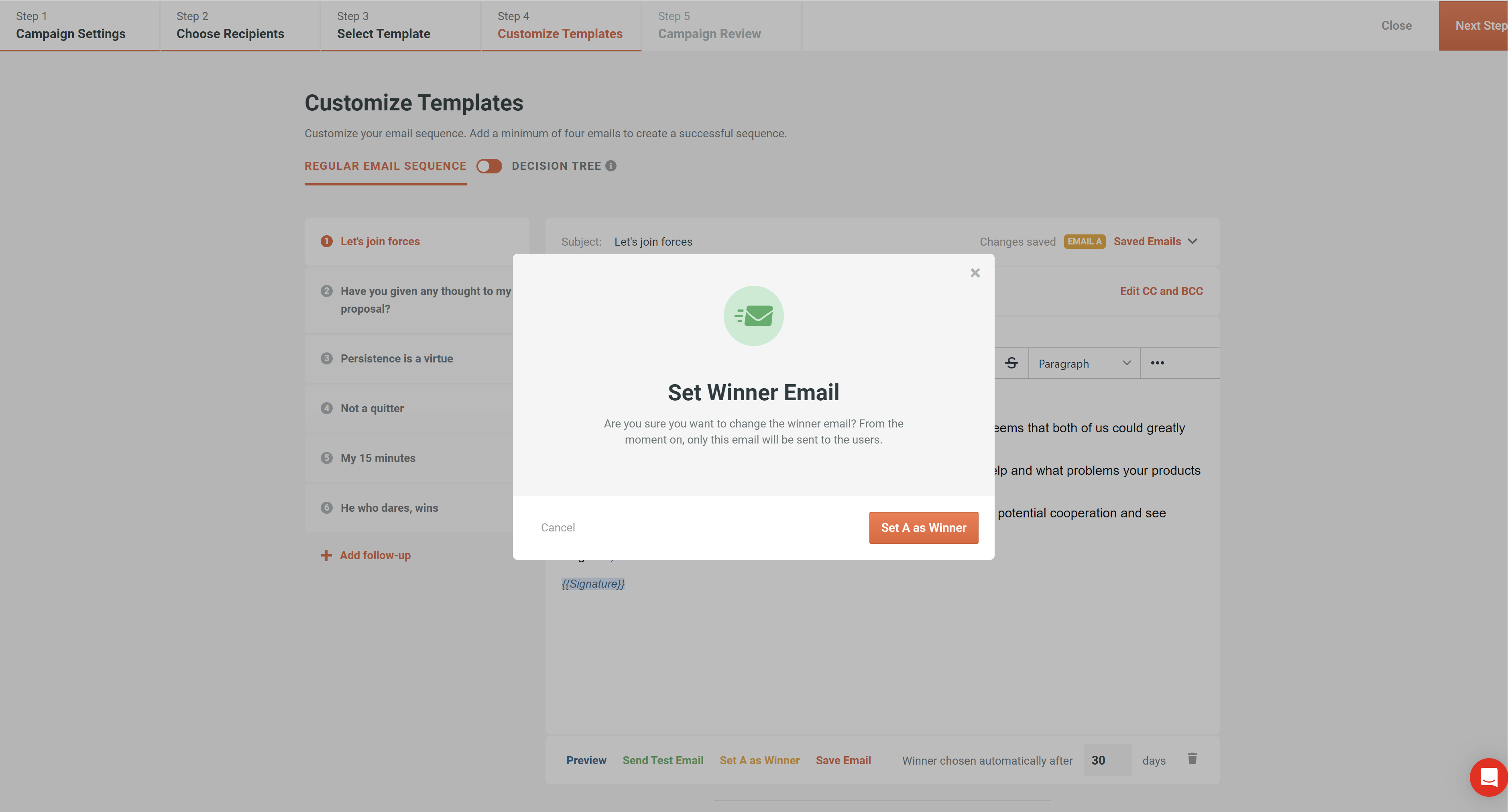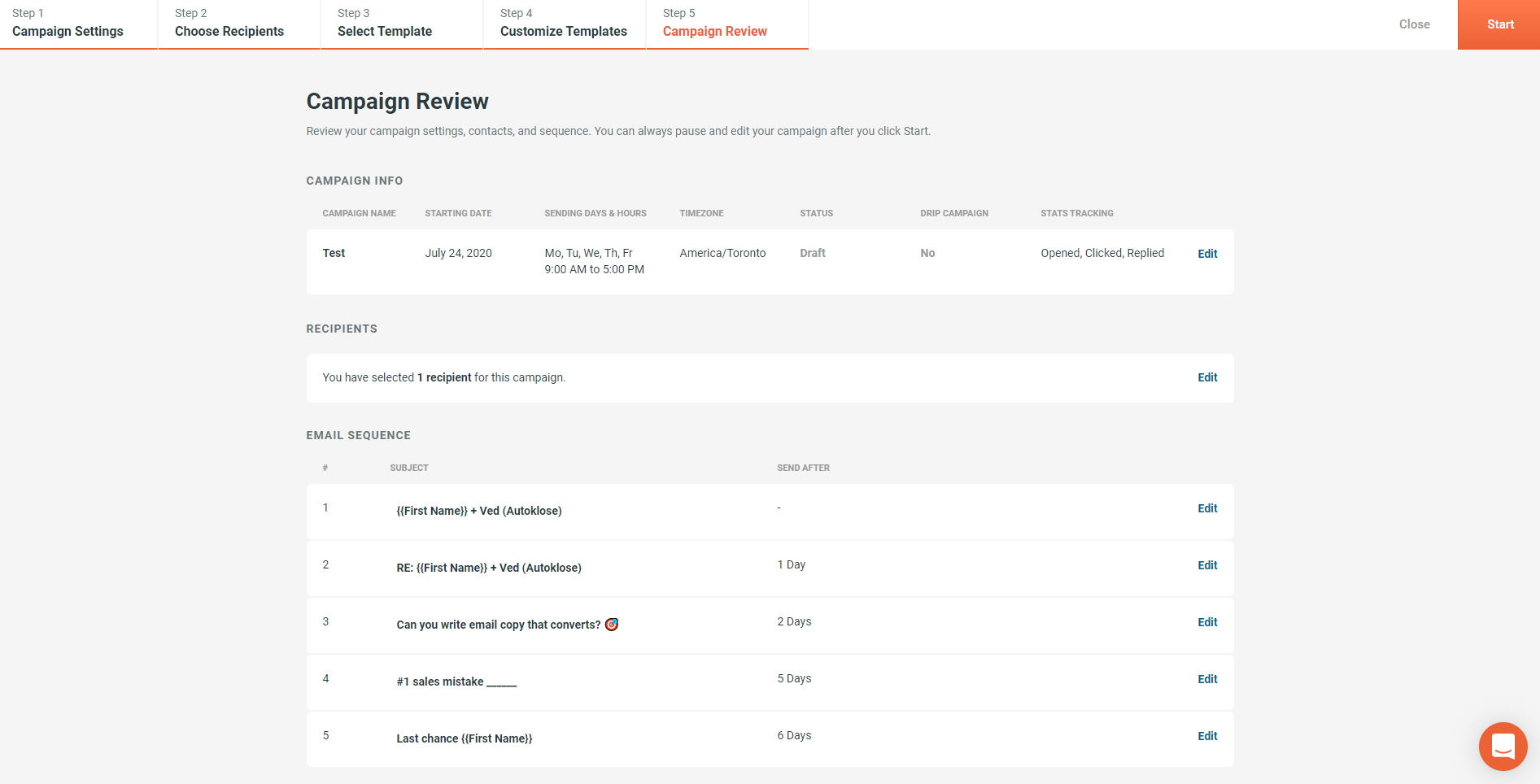 And more!

Drip or regular campaigns?
We have both.
Nurturing and engaging your prospects after the initial contact is of vital importance for building customer loyalty. Automated follow-up campaigns will warm up your prospects and move them down the funnel.

Put templates
to good use
After you finish tweaking the settings and picking the ideal template, you can easily preview and edit it. The Autoklose Template Analyzer will prompt you to eliminate spam words, advise you to add missing elements, give you tips on optimizing your email copy, and checkmark when you're good to go.

Add an unlimited number of follow-ups
Most deals are closed somewhere between the fifth and twelfth touch. Only 10% of salespeople make more than three contacts. Autoklose allows you to automate your follow-ups and touch base with your prospects at certain, predefined intervals.

Select
intervals
Create multi-touch, personalized campaigns and select the number of days between each follow-up.

Send emails as replies or as separate messages
Autoklose enables you to send your follow-up in the form of a reply to the previous email or as a completely separate message. See what works for every individual instance.

Take advantage of unlimited customization
Autoklose's easily customizable email placeholders allow you to automatically insert custom fields from your contact information, and send unique, engaging messages to your prospects.

Add a personal video with just a couple of clicks
Engage and convert your prospects by accessing the video tool directly from your email editor. Capturing your audience's attention has never been easier and more effective.

Add attachments and multimedia
Personalize your emails by attaching documents, proposals, and/or other multimedia files. You can add attachments to one-off emails or cadence emails.

Send test emails or simply preview
Before you are 100% sure that the copy is polished and ready, send a test to yourself or a colleague to check the look and feel on mobile and desktop/laptop.
Works the way you do
The Autoklose email tracking software supports your Gmail, GSuite, Outlook or Office365 inbox, and automatically keeps tabs on all your important messages without disrupting your workflow. Autoklose can connect and send emails from any email account provided you have IMAP access enabled (which most accounts do).
By using your own address, you will make emails more personal and improve the deliverability and open rates of your campaigns.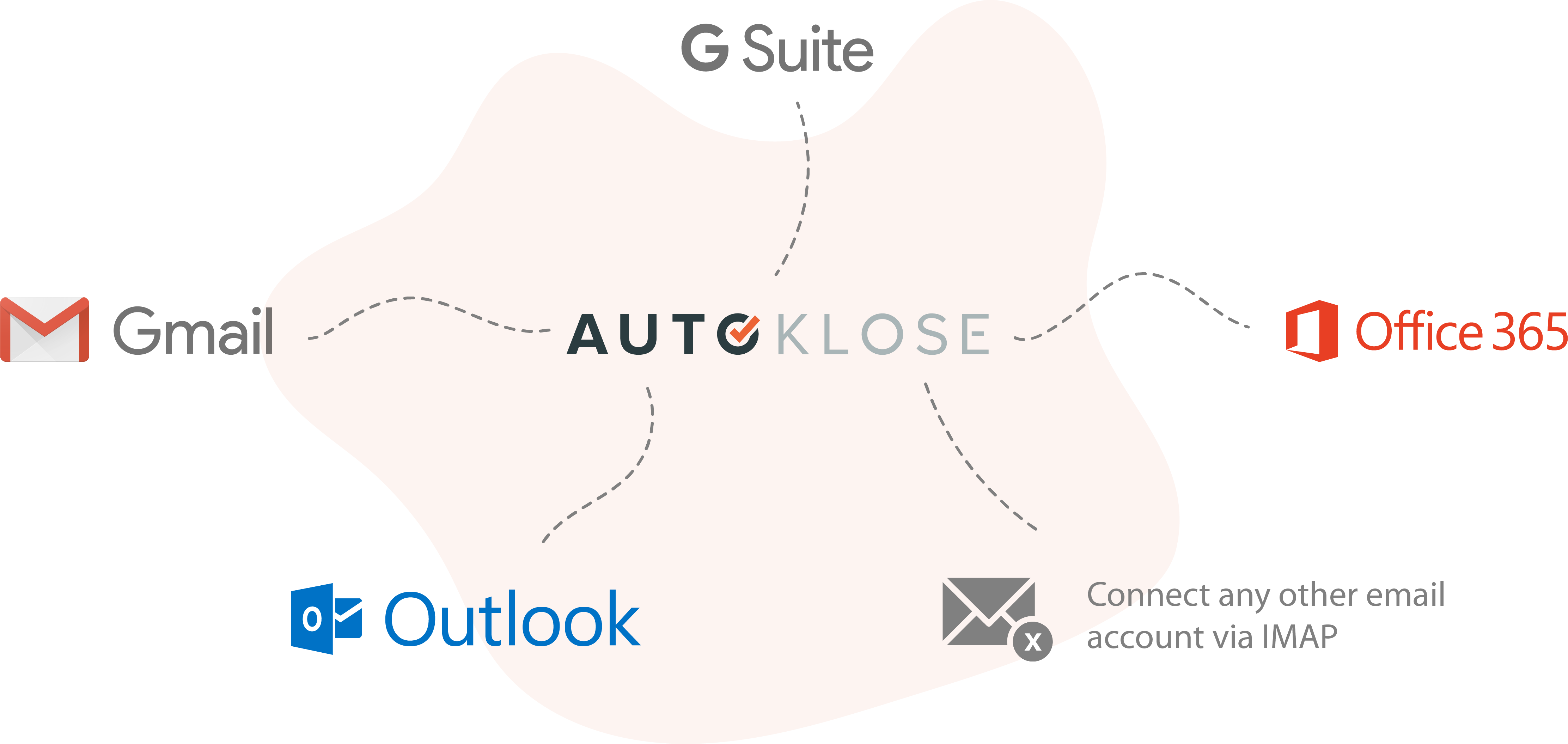 "GAME CHANGER! Thank you! It's simple, you collect data, you send out e-mails, go on sales calls, then get paid. I am making sure my leads are being followed up with. I am able to enter new niches at will."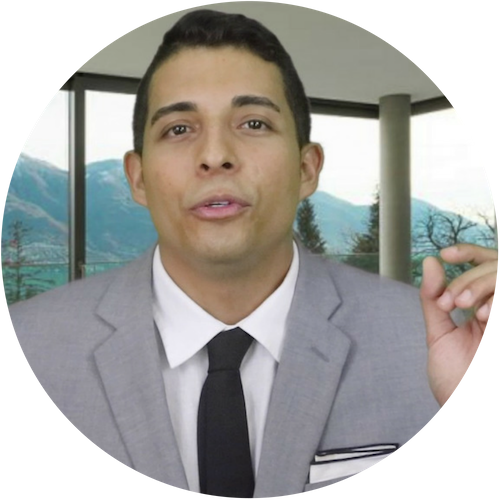 Frank Salas
Entrepreneur
Frank Salas Real Estate