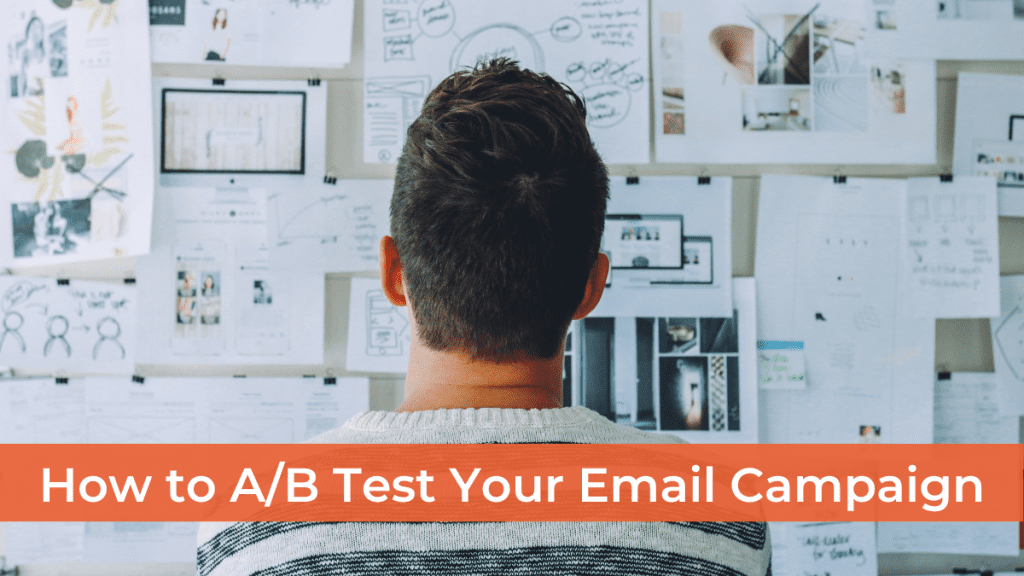 In today's digital age, businesses must be customer-centric to succeed. The businesses that succeed are the ones that interact with their customers, understand their needs, and deliver solutions to meet those needs.
Email campaigns allow businesses to communicate their messages, promotions, and product updates to their customers, often on a repeated basis.
However, many businesses make the mistake of sending the same email campaign to all of their customers without considering the differences between their subscribers.
In this article, you'll learn why A/B split testing your email campaigns is important and how you can get started.
What is A/B testing and why is it so important for email marketing?
The importance of A/B testing cannot be understated.
A/B tests allow you to improve the experience your customers have when they interact with your brand. It allows you to constantly refine and evolve your marketing efforts to be more engaging and effective.
But what's A/B testing?
A/B testing is a process of comparing two different options with the goal of determining which is more effective.
In the context of email marketing, the email A/B test is a method of comparing two versions of an email campaign. The two versions are commonly referred to as the "A" and the "B" versions.
You send the "A" version to a small subset of your customers and your "B" version to the remaining customers. Once you've sent your campaigns, you analyze the results to determine which one is more effective
Email A/B tests allow you to make data-driven decisions so you can continually improve your marketing efforts. 
The testing methodology is one of the easiest methods to improve your business, so it's something that every marketer should learn.
The important thing to remember, though, is that A/B testing only works if you test the right things. Email A/B tests allow you to:
Test different subject lines.
Experiment with different email layouts.
See which of your subscribers engage with which types of content.
Test the impact your personalization has.
Compare the effectiveness of CTAs.
A/B testing best practices
In order to A/B test your email campaigns effectively, there are some best practices you'll want to follow.
Choose a goal
You must begin your email A/B test with the end goal in mind, as with many other undertakings. Start by choosing a hypothesis, a goal, or a metric to improve.
This isn't always as straightforward as it sounds, and oftentimes, you'll need to test out a variety of hypotheses before you find one that works best.
However, creating a hypothesis will help you focus your attention and keep you moving forward during the testing process.
Choose your variable
Don't try to test several variables at once. It's impossible to tell if a modification in your control and variable emails has a significant impact if there is more than one variable.
Even though your email A/B test may take a little more time to run, the information you gain will be worth it. Only by performing this analysis can the effectiveness of that variable be accurately assessed.
Suppose you want to increase the number of clicks, so you use different subject lines, different graphics, and different call-to-action button designs in your single test. Even if you notice a rise in the number of clicks, how can you tell what was behind it?
For each test you perform, isolate variables so that you may be assured of the factors that actually make the difference.
Test against the control version
In the context of testing; a "control" is the original version of the email you would have sent if you hadn't been testing. This will provide a trustworthy benchmark from which to measure your progress.
To ensure that your test is legitimate, you must include a control version since there are always confounding variables – variables you cannot control. Confounding variables may include, for example, the fact that one of your email recipients was away from home and so unable to participate in your experiment.
Using a control version allows you to eliminate as many variables as possible in order to ensure that your findings are correct. Having a control version will also make it easier to compare your findings to those of others.
With no baseline, it's hard to tell how much of an impact the test version has had.
Recognize the statistical significance
Each A/B test's conclusion must be statistically significant in order to prove that the observed change in consumer behavior was caused by the experiment you designed.
Statistical significance in the context of AB testing trials refers to the likelihood that the difference between your experiment's control version and test version is not attributable to mistake or random chance.
For example, if you conduct a test with a 95% significance level, you may be 95% certain that the differences are true.
Conduct continuous testing and challenge your results
Finally, it's important to remember that A/B testing is an ongoing process. Don't stop once you've run your first round of tests. Every campaign you run will generate new data, and that data will help you refine your future campaigns.
You should always challenge your results, even if they're positive. If the results are positive, you should ask yourself why. If the results are negative, you should ask yourself the same question.
This form of continual improvement helps to ensure that you're constantly improving your campaigns and that you're able to adapt to your customers' needs.
How to A/B test your email campaigns with Autoklose
Autoklose allows you to easily test your email campaigns. With Autoklose's A/B testing function, you'll be able to see what works and what doesn't, so you can stick with a successful template.
Here's how to do it:
Log in to your Autoklose account.
Click Start a campaign to get the ball rolling.
You have the option to use one of the default templates and tweak it to suit your needs or choose a blank template if you want to create your own content from scratch.
Once you get to step four of creating your email campaign, you will see the option + A/B test at the bottom of your text editor.
If you choose this option, another text editor box will appear. If you've already written the material for the subject and the body before clicking the + A/B test button, the subject and body will be duplicated. If not, it will be empty.
You can choose the A/B test option both for initial emails and follow-ups
Once you set up your email campaign, your campaign's contacts will be divided as evenly as possible, and each version will be sent to around half of the recipients. The system randomly selects who gets which variant.
Each email step is randomized independently of the previous one, so if a contact received variation A in the initial stage, it does not guarantee that they will continue to get variant A in subsequent stages.
The winning email will be selected after 30 days by default, or it can run for a longer or shorter period of time, depending on your preferences.
But how do we decide which version is the winning one?
The most important factor that determines the winning email is the number of replies
The number of clicks is the second most important thing that determines the winner
Lastly, the open rates are also taken into consideration.
Detailed email reports on the performance of each version will be sent to you, and the system will also flag the winning email.
Manually changing the winning email is also an option if you don't want to send that version of the email and prefer to send a different email instead.
Now it's your turn
A/B testing doesn't need to be difficult. By following the tips outlined in this article, you'll improve your email marketing campaigns in no time.
Autoklose's A/B testing feature makes it even easier to optimize your email marketing campaigns, so give it a try.