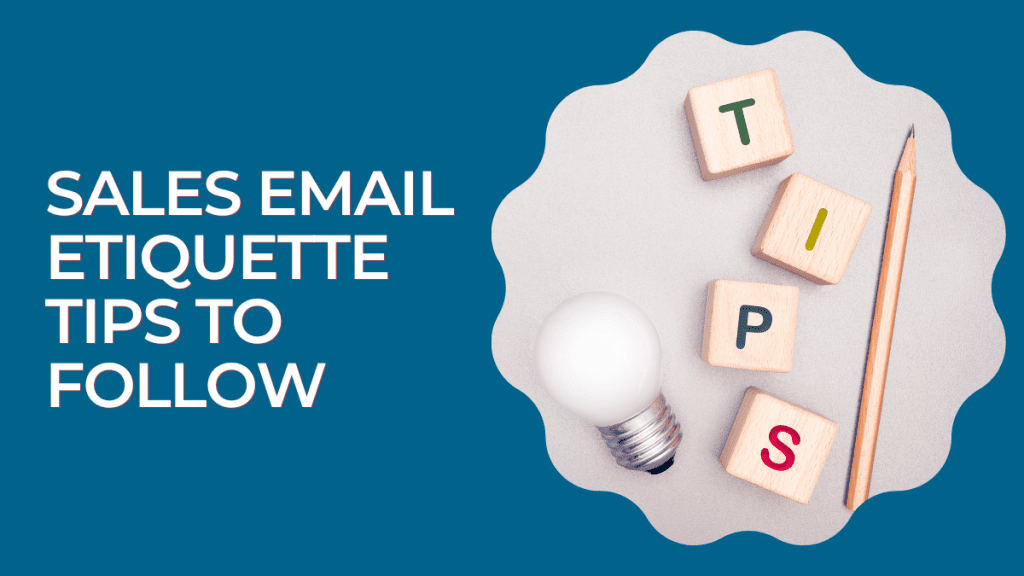 Email has been around for a couple of decades, and you've probably sent hundreds, if not thousands, of messages so far. But it's always a good idea to brush up on some of the best practices regarding email etiquette.
Knowing what do's and don'ts are before you hit the "send" button will make a difference between effective communication and an unprofessional faux pas that can tarnish your reputation, and even get you in hot water with your prospects or superiors.
Here are some tips to help communicate with clarity and get your message across in a professional manner.
Why Is Email Etiquette So Important?
Every social situation and interaction has its own set of rules. Just like you won't show up to a business meeting wearing an old pair of ripped jeans and flip-flops or keep looking at your phone while out to dinner with your friends, there are some established norms and principles for email correspondence.
It's also worth noting that email etiquette rules change and evolve over time, so it's essential to stay up to date.
Finally, not all contexts require following this set of rules strictly, and it all depends on who your target audience is, in what relationship you are with recipients, and what the purpose of your email is.
Let's not forget that email, though an effective channel of communication, lacks some important prosodic and paralinguistic features such as intonation, body language, or facial expressions. This can lead to misunderstandings, so getting email etiquette right can help you overcome some of the most typical digital communication barriers.
1. Avoid Vague or Deceptive Subject Lines
Almost 50% of email recipients open emails solely based on the subject lines, while almost 70% of them report emails as spam using the same parameter.
To avoid this scenario, create clear and descriptive subject lines aligned with the body of the email. When composing marketing and sales emails, it's best to make your subject lines actionable and use questions that reflect your recipients' main pain points.
For example, something like:
Learn how to personalize your outreach
Or
How to personalize your outreach?
tells your recipients what they will learn if they open your email and insinuates that they can expect some valuable tips and information about the topic.
2. Have a Professional Email Address
Always use a company email address when you're interacting with your prospects or co-workers. Even if you're a freelancer and don't work for an organization, your email address for business purposes should be formal and professional.
Imagine a prospect receiving an email from [email protected]. Personal preferences aside, such an address doesn't exactly channel the right attitude you expect from a business associate. Not to mention that you can seriously damage your personal brand and reputation by using such an inappropriate address.
Always go for a combination of your first and last name, and avoid adding over-the-top special characters. A full stop is fine between the two elements, as well as up to two digits.
For example, [email protected] will do, as well as, [email protected].
3. Keep a Professional Tone
When you still don't know your prospect well, stay professional and friendly but formal in your first email.
This means including a suitable greeting and signoff.
Never use caps lock, as it's regarded as shouting.
Even if you want to relax the atmosphere and warm up your prospect, stay away from humor and jokes because you can inadvertently offend someone. People are sensitive about various subjects, and you never know how a seemingly innocent joke will sit with the person you're talking to.
4. Keep Your Copy Short and Sweet!
Remember that your prospects (and co-workers) are busy people who don't have time to read lengthy messages.
Respect them and go straight to the point.
Start your email out with the reason why you're reaching out, and later on, provide additional context if necessary. This way, you can increase your chances that they will read your entire email and perhaps even reply.
Hi Ollie,
Autoklose can help you automate your email outreach but not at the expense of personalization.
I think your sales and marketing teams could greatly benefit from implementing our powerful platform to create, schedule, and monitor email campaigns.
The Decision Tree feature will allow you to build dynamic campaigns that will reflect recipients' previous behavior and actions. This means that the campaign tone, messaging, links, content, and other email elements will be tweaked accordingly.
If you want to learn more, let's hop on a quick call!
Best,
Shawn

5. Check for Typos and Mistakes
Don't let your otherwise well-composed and effective email fall flat because of typos, grammatical errors, and similar issues.
Be especially careful when it comes to spelling your recipient's name because you'll come across as reckless and inattentive. And these aren't desirable characteristics in a person someone wants to do business with.
Maybe Shawn and Sean are pronounced the same, but make sure you spell them correctly.
Proofread every email before sending it, or even better, use a tool like Grammarly to do this instead of you.
6. Double-Check Your Links and Attachments
You don't want a recipient who opens your email and decides to click on a link to your upcoming webinar's landing page to end up somewhere else. So, always double-check the links you include in your email.
The same applies to the attachments you add to your emails.
7. Avoid Hitting the "Reply All" Button
There's no need to spam all recipients with a reply that concerns only your manager or CEO.
Generally speaking, you should be careful when tagging people in your emails.
The To field is reserved for the principal recipient who should respond or take action. Other people you want to inform about the contents of your message should be included in the CC. If there are recipients whose identity and email addresses you want to protect, include them in the BCC so that other recipients can't see their names.
8. Use the Appropriate Salutation
Many people are puzzled about the right salutation to use in their business emails.
Using the title and the last name is always a safe bet, but there's nothing wrong with saying, "Dear Mr. Finder." If you don't know the recipient well, it's also a good idea to opt for a gender-neutral salutation – do this by dropping the Mr., Mrs., and Ms. and using simply the person's first or full name instead.
"Hi" or "Hello" are more informal versions of "Dear," and you can say something like that if you're more familiar with the recipient.
If you're addressing a group of people, use "Hello everyone," and bear in mind that "Hello guys," is considered gendered, so try to avoid it in a business setting.
Wrapping Up
Email etiquette boils down to these three Ps – be professional, precise, and polite. However, it's a good idea to take a more detailed approach and understand how to best communicate your message and engage your audience. By following these tips, you will be able to build better relationships with your prospects and prevent potential miscommunication.