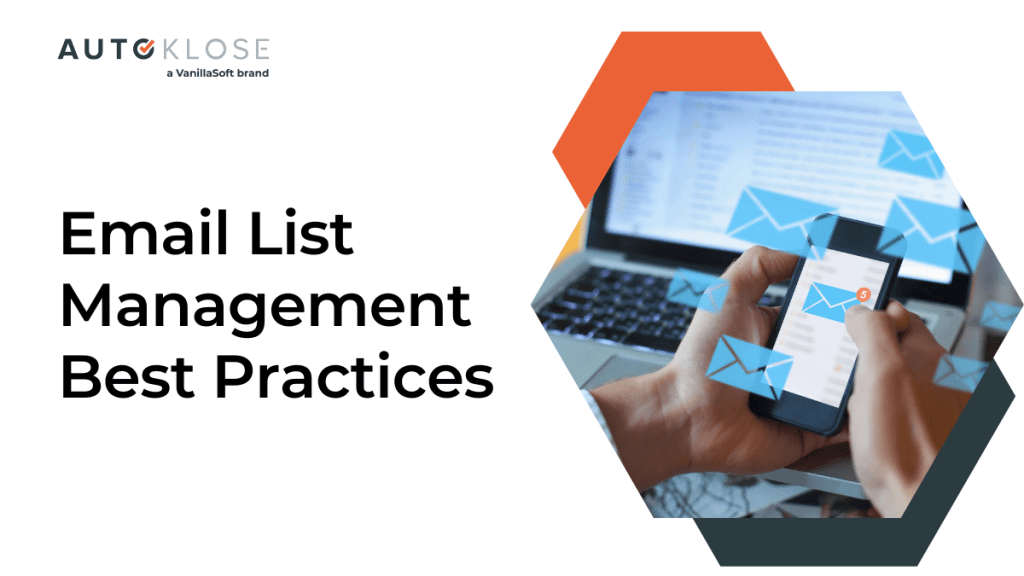 Do you ever feel like your email marketing campaigns are falling flat? Despite having a sizable email list, are you struggling to see any significant engagement or conversions?
The truth is, just having a large list of email subscribers isn't enough to guarantee success.
To truly make your email campaigns work for you, you need to prioritize email list management. Properly organizing and engaging your subscribers can help you create a strong and loyal audience that is more likely to convert into customers.
In this article, we'll delve into the best practices for effective email list management. From keeping your subscribers engaged and segmenting your list to utilizing automation tools, we'll cover everything you need to know to make your email campaigns a success.
What is Email List Management?
Let's face it, email marketing can be a game-changer for your business, but only if you know how to play your cards right.
And that's where email list management comes in!
In simple terms, email list management is all about managing your email contacts effectively. But it's not just about having a list of subscribers; it's about having a strategy to keep your list organized, clean, and up-to-date.
Think of it like gardening: you need to tend to your email list to keep it healthy and fruitful. This means regularly weeding out invalid email addresses, removing duplicates, and pruning unengaged subscribers. By doing so, you'll have a clean list that's ripe for engagement and conversion.
Ultimately, email list management is all about building a strong relationship with your subscribers. By effectively managing your email list, you can ensure that your emails are not only engaging but also build trust and loyalty with your subscribers.
Email List Management Best Practices
Ensure your opt-in forms are set up properly
Ensuring that your opt-in forms are set up properly is essential to building a high-quality email list. Properly set up forms can not only protect your reputation and avoid potential fines but also help you gain and retain engaged subscribers.
To begin with, it is important to be specific and transparent about what users are signing up for. Your forms should clearly state what types of emails they will receive and how often they will receive them. When users understand what they are agreeing to, they will be more likely to engage with your emails.
Explicit consent is also crucial to ensure that you're following laws like CAN-SPAM and GDPR. Adding an optional checkbox that lets users choose if they want to join your list is a good way to get explicit consent.
In addition to getting explicit consent, providing additional information about how you're going to process user data, how subscribers can edit or have their data removed, and how they can access your privacy policy information can help build trust with your subscribers.
The opt-in process should be built in three steps, including sign-up form, email preferences, and double opt-in. The optional fourth step is the welcome sequence, which can add an extra level of security when it comes to making sure your subscribers want to hear from you.
Send a welcome email sequence to new subscribers
Sending a welcome sequence is a crucial step in building a strong relationship with your new subscribers. By sending a sequence of emails, you can create a positive first impression and build trust with your audience.
The first email in your sequence should be a welcome email that is triggered when someone opts into your subscriber list. This email should confirm their subscription, thank them for joining your list, and provide information about the kind of emails they can expect to receive from you. You can also use this email as an opportunity to provide a special welcome offer to new subscribers.
After sending the initial welcome email, you can follow up with a series of onboarding emails that provide value and introduce new subscribers to your brand. The goal of these emails is to help your subscribers become familiar with your brand, your products or services, and your company culture.
In your onboarding emails, you can provide tips and resources to help new subscribers get the most out of your brand. You can also highlight your most popular products or services, share customer success stories, and provide links to your social media channels.
It's important to space out your onboarding emails and not overwhelm your subscribers with too much information at once. Send a few emails over the course of a few weeks or months, depending on the frequency and type of emails you plan to send in the future.
A well-crafted welcome email campaign can help you build a strong foundation with your new subscribers and increase the likelihood that they will engage with your emails and ultimately become loyal customers.
Verify and remove bounced email addresses
One important aspect of list management is verifying and removing bounced email addresses.
There are two types of bounces – soft and hard bounces. Soft bounces are usually temporary and mean that a mailbox couldn't be reached at a particular moment, such as when the mailbox is full. Hard bounces, on the other hand, are permanent and indicate that the email address is unreachable because it's non-existent or invalid.
While soft bounces may not always indicate a problem, they can be a sign of wider issues. High bounce rates, whether soft or hard, can negatively impact your sender reputation and email deliverability.
One way to prevent high bounce rates is by using a tool like AutoVerify to validate your email list before sending a campaign. AutoVerify checks each email address for validity and removes any invalid or non-existent addresses from your list. This helps maintain a high deliverability rate and a good sender reputation.
With AutoVerify, you can initiate the verification process from your Autoklose Campaigner or from your Autoklose Contacts. You can also upload a CSV file and validate your new contacts quickly and easily.
Simply select or upload the contacts you want to validate and let AutoVerify do the rest. Any invalid contacts will be automatically moved to the "Do Not Email" list. You can filter your contacts based on the "Last Validated" field and use the validated ones for your new campaigns.
Maintain email list hygiene
Maintaining email list hygiene is crucial to the success of your email marketing campaigns. But it's not a one-time activity. Data decays quickly, and bad contacts can affect your deliverability and engagement rates. That's why it's important to repeat the exercise on a routine basis.
Cleaning your email list involves removing dead, fake, invalid, or duplicate accounts to maintain good email list hygiene. This process ensures that you're only marketing to active accounts and that your contacts receive relevant information, recommendations, and updates.
While cleaning your data can be a huge task, it's invaluable in terms of ROI on the time you'll be saving. A single contact point takes an average of three minutes to clean, but the effort is well worth it.
By investing time in email list cleaning each month, you'll save time in the long run and see better engagement and conversion rates from your email campaigns. So, prioritize maintaining email list hygiene and watch your email marketing efforts pay off.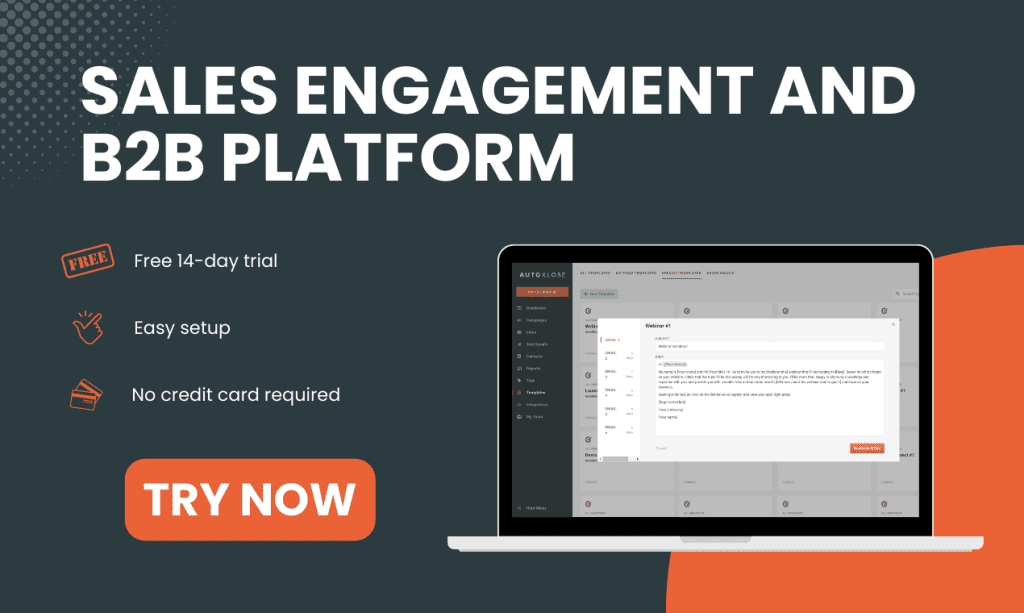 Segment Your Email List
Tagging and segmentation are crucial techniques in email list management that can help you better understand your subscribers and tailor your communication to their needs. Tagging allows you to assign specific tags to subscribers based on their actions or behaviors.
Let's say you offer a free ebook download for new subscribers. You can use tagging to track which subscribers have downloaded the ebook and which haven't. Those who have downloaded the ebook can be tagged with "ebook-download" and you can then create a separate email campaign targeted specifically at them.
This campaign can offer additional related content or products that would be of interest to someone who has shown a strong interest in your ebook.
Segmentation involves dividing your subscriber list into smaller groups based on shared traits or characteristics. For instance, you might segment your subscribers into two groups: those who have given marketing consent and those who have not.
Other ways to segment your list could be based on demographics, behavior, or engagement levels. By segmenting your audience, you can send more targeted and relevant messages, which can lead to higher engagement rates and better ROI.
Both tagging and segmentation help you get to know your audience better, and can lead to more effective email campaigns. By sending targeted and relevant messages, you can increase subscriber engagement, reduce unsubscribe rates, and improve deliverability. To learn more about email segmentation, you can check out our comprehensive guide to email segmentation.
Filter subscribers based on engagement
Sending emails to unengaged subscribers is a waste of time and resources. It not only reduces open rates and click-through rates but also negatively affects your sender reputation. As a result, it's crucial to filter out uninterested contacts to focus your marketing efforts on those who care and avoid being marked as spam.
Most email marketing tools offer workflows that can help you identify and filter out subscribers who haven't opened an email or engaged with your campaigns in a while. For instance, you can set up a workflow to filter out anyone who hasn't opened an email in the past three months or who hasn't engaged with your last three campaigns.
Monitoring your subscriber list is equally essential. Regularly removing disengaged contacts from your list ensures that you're only sending emails to those who want to receive them. This will boost your engagement metrics, help avoid being blacklisted, and keep your marketing reports looking good.
On the other hand, creating a 'super-subscriber' list is another way to filter subscribers based on their engagement level. This list should include your most engaged contacts who always open your emails, click through to your website, and purchase from your business. You can use this list to test new email marketing campaigns or send out a survey to get their feedback on your products and services.
Use A/B testing to figure out what works
A/B testing is a powerful tool that can help you determine the most effective email marketing strategies. With A/B testing, you can experiment with different elements of your campaigns to see which ones resonate best with your audience.
There are many elements you can test in your emails, such as subject lines, headers, hero shots, main offers, length, colors, layout styles, headlines and content, images and videos, and navigation elements. By running A/B tests, you can discover what works best for your audience and optimize your email campaigns for maximum engagement and conversions.
The process of A/B testing involves sending two different versions of your email to a small subset of your email list. The email that performs the best is then sent to the rest of your list. This process is automated by most email marketing tools, so you don't have to worry about manually sending different versions of your emails.
It's essential to test only one element at a time, or else you won't know which change led to the improvement. For example, if you're testing subject lines, you should send two emails with identical content, but different subject lines, to see which one performs better.
Regularly conducting A/B testing can help you better understand your audience, improve your email engagement rates, and increase conversions. So, don't be afraid to experiment and try new things with your email campaigns.
Over to you
Effective email list management is crucial to the success of your email marketing campaigns. By keeping your subscribers engaged, segmenting your list, utilizing automation tools, and following best practices, you can create a loyal audience that is more likely to convert into customers.
Remember that email list management is all about building a strong relationship with your subscribers, and it requires regular maintenance to keep your list healthy and fruitful.
With the tips and strategies outlined in this article, you can take your email marketing to the next level and achieve the results you're looking for.