The number of targets you close week after week and month after month is something that defines you as a salesperson.
It seems like a non-stop work in progress – after you achieve your goals for one period, another quota starts looming on the horizon. 
The thing is that you can't spend a couple of months or even years learning this skill and consider yourself an expert; you need to learn and polish your skills all the time. It's one of the professions where lifelong learning plays an important role.
Besides, the technique that worked for one prospect won't be useful for another, so you need a great deal of adaptability and versatility.
Challenging as it is, this job is also very exciting and interesting.
Here's what some distinguished sales leaders and entrepreneurs have to say about this job.
We asked them the following question:
Quota carrying can be stressful but also rewarding if you do it the right way. What is the right way?
and here's what they answered.
1. Jill Konrath, Author, Keynote Speaker and Founder of jillkonrath.com
The right way involves focusing first and foremost on helping buyers/customers achieve their objectives, knowing that by doing so you'll achieve yours. It's a challenging juxtaposition of competing needs and time frames, but essential for long-term success.
2. Mike Kunkle, Vice President of SPARXiQ
It's rewarding when you're focused on finding buyers with problems you can solve or opportunities you can enable, rather than pitching products and shoving round pegs into square holes. When you invest in your business acumen, domain expertise, and become students of and experts in your buyers, the job is a lot more fun. Also, when you understand the power of buying process exit criteria (learning what each buyer needs to see, hear, understand, feel and believe, in each stage of their buying process to feel comfortable moving forward to their next stage with you), you can laser focus on understanding and meeting those criteria, and stop selling by superstition. Qualifying deals better (not too early, but still doing it), saves a lot of wasted time and energy and reduces frustration.
3. Steli Efti, Co-Founder and CEO of Elastic, Inc
Be in it for the long game. If given the choice between really focusing on mastering the fundamentals, or finding a quick hack to hit quota, always choose the fundamentals. Sometimes that means taking a hit in the short term, but in the long run, it'll be a much more sustainable way to success in sales.
4. Aaron Ross, Co-CEO of Predictable Revenue™ Inc.
You won't reach the peak of your career or in making money if you don't use quota pressure to drive you to get better. Use it to motivate you! How are you using your time at work and after work? Are you spending more than an hour a day on 'surfing' social media (distracting yourself rather than using it to learn) or movies?
One idea: go create a list of 5 people that you want to learn from, whether inside your company or outside, and go ask or interview them for help. Next level: a blog about the conversations.
Now if more than 30% of the people on the team are missing quota, the quota (or something else in the sales system) is wrong…and it's a VP Sales or leadership issue. So how can you go learn what you need to learn in order to propose or convince them (that is – sell them) on changing the system?
5. Lars Nilsson, Co-Founder and CEO of SalesSource
Tony Robbins has said that "setting goals is the first step in turning the invisible into the visible." If you boil them down, sales quotas are just that. They are goals that quantify success and put an unmistakable label on meaningful contribution to the business. But in order for quota-carrying to be rewarding, reps must view the quota as their own. It's not their manager's quota or their CEO's quota or their investor's quota. It's their personal commitment to success. If used right, quotas can provide a clear path to individual validation. How would it feel to work your ass off throughout the year and still not know if your contribution was meaningful?
There's an organizational aspect to this as well. The company culture needs to embrace quotas, celebrate top performers, and shout from the rooftops when reps land deals. Publicize a leaderboard in Salesforce for those who have achieved quota. Send out a Slack message when someone signs a net new logo. Reinforce and raise up the wins of your sales team at every turn so they feel supported in hitting THEIR number.
6. Dianna Geairn, Founder of The Irreverent Sales Girl
A full pipeline cures all ills. When you have 3x the opportunities you need and are working them thoughtfully, you reduce the stress of meeting quota. Account Executives who are methodical about tracking the KPIs that lead to success and do whatever it takes to nurture good opportunities and remove "hope" from their pipeline are the ones who succeed over time.
7. Steve Shauck, Global Director of GTM and Business Development Programs, Oracle
My best Reps were always extremely structured, detail-focused and completely organized. They are on point with their prospecting and never miss a follow-up. Their CRM opportunities were well-developed, and they maintained a strong pipeline coverage ratio. They focused on honing their craft and were never afraid to iterate on their approach. They prepared like every attempt would result in a connection made and focused on achieving their clients' and prospects' outcomes.
8. Lauren Bailey, President of Factor 8
Planning ahead. Be a pipeline ninja. Always be developing new.
9. Steve Richard, Founder and CRO of ExecVision
Really listening and understanding what the buyer needs. Then documenting it and mobilize the decision-making group. Easier said than done.
10. Barbara Giamanco, Founder and CEO of Social Centered Selling
I don't know that there is one right way. What has always worked for me is putting a focus on how I can help buyers solve their business challenges versus trying to sell something to meet this month's quota goals.
Other things that will minimize your stress levels are: following a consistent selling process that includes ongoing outreach. If you are waiting for someone else to generate your leads you will find yourself staring at a bleak-looking pipeline month to month. That's stressful.
11. Richard Harris, Founder of The Harris Consulting Group
Unplugging is the key to reducing all stress regardless of role. For me, the best thing to do has been to breathe. I've created a habit of slowing down when I feel stressed, I breathe in through my nose and out through my mouth at about 5-second intervals.
I also have to think of something different than anything else I am worried about. This clears the mind. It takes less than 30 seconds and can be done frequently throughout the day, at night as you go to sleep and any other time you feel the need to just "exhale".
12. Kendra Lee, President of KLA Group
Stay in consistent communication with your customers so you know what their priorities are and where you should help. One of the best strategies is to have an account plan for your top 20% of clients to ensure that not only are you aware of new issues and opportunities but also that competitors can't break in. Once you put the plan in place, implement it.
13. John Barrows, Owner of JBarrows LLC
Believe in what you do. Sell with integrity. Walk away from deals that aren't a good fit. Have conversations with clients without pitching them all the time. When you care more about the client's needs than you do your commission check you can make a real difference and then the commissions will flow.
14. Wendy Weiss, President of ColdCallingResults.com
One of the biggest mistakes that account executives make is not clearly defining the target. Some prospects are better than others, so in order to meet and/or exceed quota, account executives should focus on leads that fit the parameters of their Ideal Prospect. Then, they need to follow a clearly defined, step-by-step process in order to reach out to prospects, start the sales conversation and then eventually close that sale.
15. Max Altschuler, Founder and CEO of Sales Hacker
The only thing you can really count on is a fat pipeline, and that activity is better than not doing anything. I'd recommend everyone should be selling with a Sales Engagement tool. The next most important thing is making sure you're focused on the right accounts. Have you figured out your ICP? Are you targeting these leads? The steps in my book Hacking Sales might be helpful here.
16. Dionne Mischler, Founder and CEO of Inside Sales By Design
Quotas can definitely be the right incentive. However, "making a number" is a lagging indicator. Companies need to include organizational guidelines on quota that reflect the Why, How, What, otherwise, clients become numbers.
17. Tibor Shanto, Chief Sales Officer, Renbor Sales Solutions Inc.
The right way is to focus on the sale, delivering value to both your employer and your customer. Focus on the client's objectives; being willing to eliminate or disqualify prospects early and often will leave you working with the best opportunities, increasing your closing ratios and income, while lowering stress. Rewards and commissions follow a successful sale, so focus on the steps which lead to that.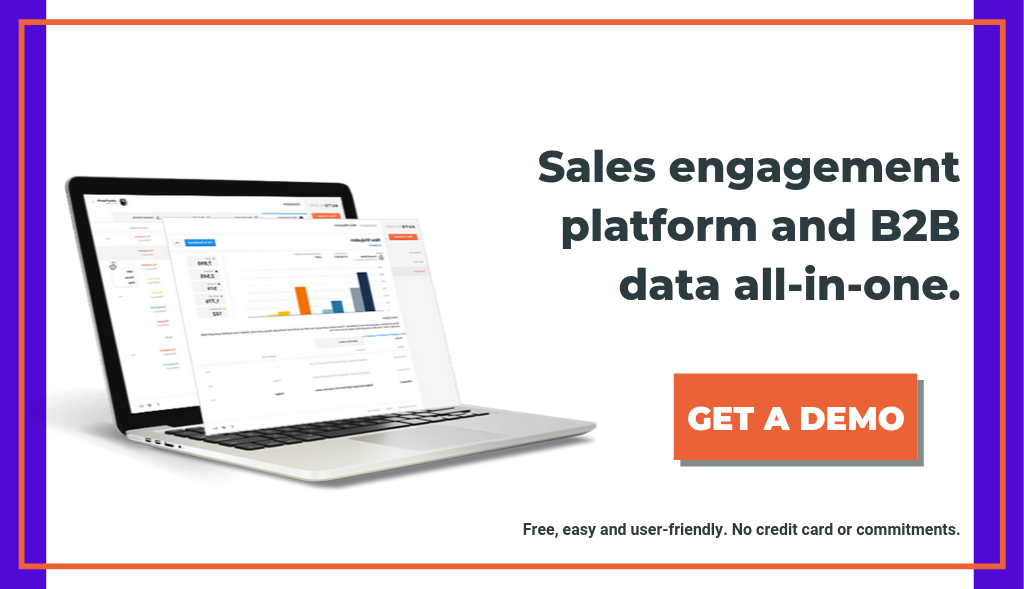 18. Tamara Schenk, Researcher Director, CSO Insights, The Research Division of Miller Heiman Group
For account executives, quota setting and quota-carrying have to be balanced and tailored to the account they are working on. In complex selling scenarios with average deal cycles that are beyond twelve months, particular models have to be created. It makes sense to look at a set of metrics that are in line with the account strategy in order to measure the account executive's performance, such as, for instance, customer experience, customer satisfaction and retention, margin, revenue, wallet share, and specifically new business within the account (new products and services, new buying team).
If these prerequisites are defined, account executives should focus on always having a balanced portfolio of opportunities in the account, smaller and bigger ones, opportunities at different stages of the customer's path, and opportunities with various risks, ideally in different buying units.
19. Jonathan Farrington, CEO of Top Sales World, Editor of Top Sales Magazine
Have a business development strategy for each 12 month period and share it with your manager – this creates a "contract."
20. Paula White, Director Inside Sales, Bound Tree Medical
Take care of the customer; by putting the customer first, your quota takes care of itself. Be kind, honest, and hard-working.
21. Bob Perkins, Founder & Chairman, AA-ISP (American Association of Inside Sales Professionals)
The right way is to listen more than you talk. Build trust by understanding the person first. Leave your product in your bag and resist the pitch too early. Sales Execs want to show a prospect their product and what it can do for them… but "leave it in the bag" until you develop rapport, trust and have a deep understanding of their challenges and needs.
22. Cory Bray, Co-founder of ClozeLoop
The best AEs spend most of their time working with deals that are going to close. They disqualify the losers quickly and ensure their pipeline is full of possible winners. Second place is the most expensive and stressful position to end up in sales.
They also employ a repeatable sales methodology. In any given situation, the best AEs know what to do next and which technique to employ.
23. Sean Sheppard, Founding Partner of GrowthX and GrowthX Academy
To be strategic about how you plan your work and relentless in your tactical execution of that work. Being strategic means you start by reverse engineering your funnel (from the bottom up) to achieve 150% of your quota. Then be relentless in your tactical, day-to-day tasks to achieve that goal.
24. David R. Bradley, Sales, Cardone Training Technologies, Inc.
"Work to your potential, not your quota." Whatever your "quota" is, you are always capable of so much more. No one deserves to be limited by a quota. That being said, push yourself to be the example of greatness and consequently giving yourself permission to push and pull others to rise up to your level. This is what the greats do. Elevate others and help them to become better.
25. Chris Ortolano, Founder of SalesStack.io
Start with increasing domain knowledge and business acumen. Then add a better understanding of the buyer's journey. Finally, stress test your deals. I have lost deals in the final hour because I did a poor job stress testing my deals.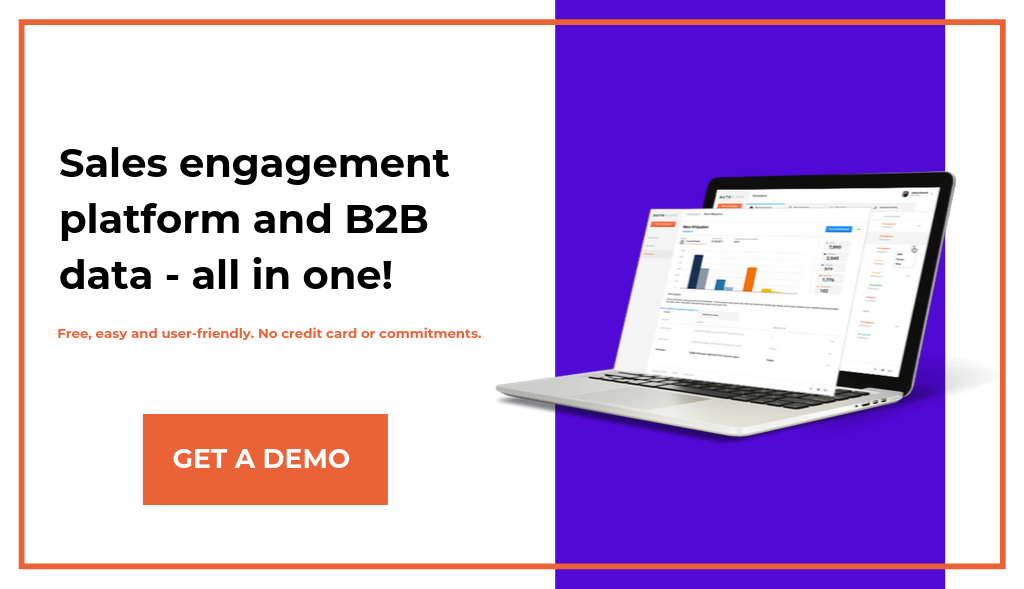 26. Jamie Shanks, CEO of Sales For Life
Reverse-engineer your sales objectives into macro activities, then sub-divide those activities into manageable daily cadences. The only thing you can control is your activity levels, the rest of sales is just influenced FROM those activities.
27. Adrian Chow, Executive VP, Sales & Marketing, Autoklose
Always have a plan. Can you get in your car right now and drive from Los Angeles to New York just winging it without a map or GPS? Work with your team to decide on a cohesive strategy. What actions are you going to take every day/week/month/quarter/year to achieve the targets you have been given. Execute on that plan consistently, relentlessly, and to your best ability with everything that you do and you will get there. Even if you don't, you can rest peacefully on your laurels that you executed that plan and will achieve your next goal by tweaking and making the necessary changes going forward.