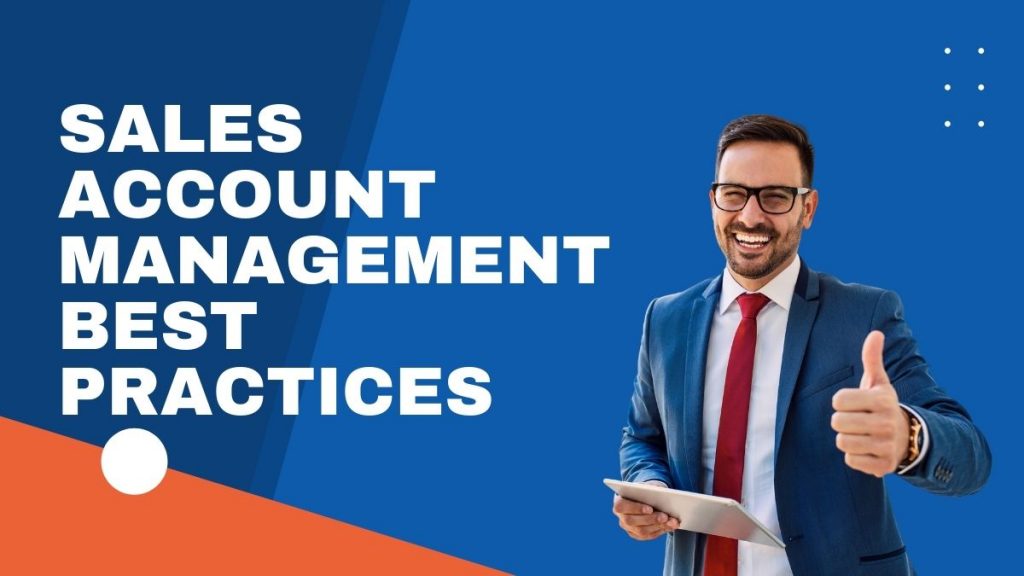 New customers are the lifeblood of every business, which is why lead generation should be one of the focal points of your business strategy.
But you shouldn't forget that 80% of your revenue comes from 20% of your customers.  Therefore, you need to identify your key accounts and dedicate a substantial amount of your time to them. 
In other words, your job isn't done once you close a sale – at least if you want loyal customers who won't churn and singlehandedly lower your revenue and profit.
Retaining your most valuable customers calls for an effective strategic account management approach, so let's discuss some of the best practices that you can implement and drive growth.
1. Understand What Qualifies as a Key Account
Knowing when to promote a client to a key account is the most important step of this strategy.
Analyze your clients using the following criteria.
How much money do they bring?
You can identify a key account by asking yourself a simple question: What would happen if we lost them and how difficult would it be to fill the revenue gap?
If the answer is "it would be a big issue, and we'd find it very difficult," then you know it's time to designate that particular client as a strategic account.
Evaluate the relationship health
Revenue shouldn't be your only criterion.
Using an account health scoring method can help you quantify the relationship health of your accounts. 
This way you'll be able to make data-driven decisions about which client is worth focusing on and which relationships don't have much potential for growth and development.
Don't be seduced by the big names
It's true that having some big names and popular startups on your portfolio can boost your reputation and visibility in the industry.
However, such organizations can be notoriously difficult working with and will make you earn every single penny laboriously.
Another thing is that some of them may display a tendency to be frugal or economical, qualify them as key accounts only if you profit from them significantly.
2. Choose Your Account Managers Carefully
Finding the right person to handle your most valuable account can be challenging.
Here are some characteristics of an ideal key account manager.
Persistent but not pushy
What you're looking for is a perfect marriage of persistence and a capability to nurture and cultivate.
On the one hand, you don't want them to be too aggressive towards clients, while on the other, you don't need yet another customer support rep.
Excellent problem-solving skills
Look for a problem-solver who's aware of their clients' needs and can connect them with what your company can do to help.
This person needs to have a deep understanding of your product or service because knowing different functionalities and use cases is essential for educating clients, and helping them identify their own pain points is crucial.
Effective communication skills
In larger organizations, a number of different stakeholders are decision-makers.
That's why a good strategic account manager should be someone capable of relating and catering to a variety of needs of individuals who are in the same account and bringing them to a consensus.
3. Facilitate the Handoff From Sales
A smooth transition from sales to account management is a crucial and yet frequently neglected step. 
If you want to build meaningful relationships and trust with your customers, you need to take this step very seriously.
Use a standardized handoff process
It's best to use a standardized, scripted handoff and make sure that every customer, regardless of whether they will become a key account, is properly organized and tracked within your system.
Create a a well-defined script or checklist to avoid missing crucial details. This process should cover essential steps, such as introducing the customer to their account manager, explaining the transition, and expressing appreciation for their business.
Set expectations
Informing your key accounts about what they can expect, for example, how frequently the account manager will touch base, as well as what their points of contact are, is essential for setting their expectations and delivering on your promises.
Let them know whether you'll reach out via email or phone, what they can do in case they encounter a problem, as well as whom they can contact in case they have some concerns.
All this will make them feel well looked after.
4. Build a Detailed Customer Profile
Comprehensive customer portfolios will help your account managers get to know their customers and understand their pain points, needs, and preferences, which is of paramount importance for effective communication.
Do your research
Start by conducting research on your key account companies and identifying details such as
Industries and markets
Goals
Initiatives
Roles and responsibilities of stakeholders and decision-makers
Analyst reports
Main competitors.
Assess their needs and pain points
The purpose of this step is not only to offer them the right solution but also to anticipate potential issues that still haven't surfaced and prepare to address them once they do.
With such a proactive approach, you'll be able to stay ahead of the curve and offer your key accounts what they need at the right moment.
This step will allow you to unearth partnership and collaboration opportunities and create a strategic plan for the next 1-3 years instead of focusing on a 3-12 month sales cycle.
5. Add Value
Once you've identified your key accounts, start creating a strategic plan.
Explore New Growth Opportunities
Based on the evaluation of your clients' needs, come up with new growth opportunities for their business. Include potential strategic partnerships with other businesses, long-term goals, valuable insights, and challenges they might be facing.
Cross-Selling and Upselling
At this point, it's a good idea to cross-sell or upsell your other solutions or offer an upgrade, but only if that's something your client will actually benefit from.
Customized Solutions for Star Accounts
In case it's a star account, you can even go the extra mile and suggest building an entirely new feature or product to cater to their needs. Tailored solutions demonstrate your dedication to providing exceptional service and reinforce your position as a strategic partner rather than just a vendor.
6. Champion Cross-Functional Collaboration
Committed and successful account managers leave nothing to chance.
Leaving key clients to their own devices when it comes to communicating with different departments is a sign of lackluster account management.
To keep their best and most valuable clients happy, account managers should make sure that product management, customer success, marketing, and sales are aligned.
This allows for seamless collaboration and keeps everyone on the same page.
Giving clients access to product or service customization tools and providing exceptional customer support will secure a long-term relationship with them.
7. Help Your Customers Succeed
Last but not least, this tip can take your relationship with your clients to the next level.
A dedicated account manager does their best to make their clients successful. This means you should be willing to learn as much as possible about your customer's business and keeping up with the latest trends in their industry.
That's how you'll find the best ways to connect the client's needs and your company's product or service.
Over to you
Strategic sales account management is a complex and demanding endeavor.
Due to the complex nature of this puzzle, which involves numerous interrelated components requiring real-time adjustments, there is a potential for essential data and insights to be overlooked or missed.
And since these are key accounts that you can't afford to lose, follow these steps to ensure that you follow these best practices.