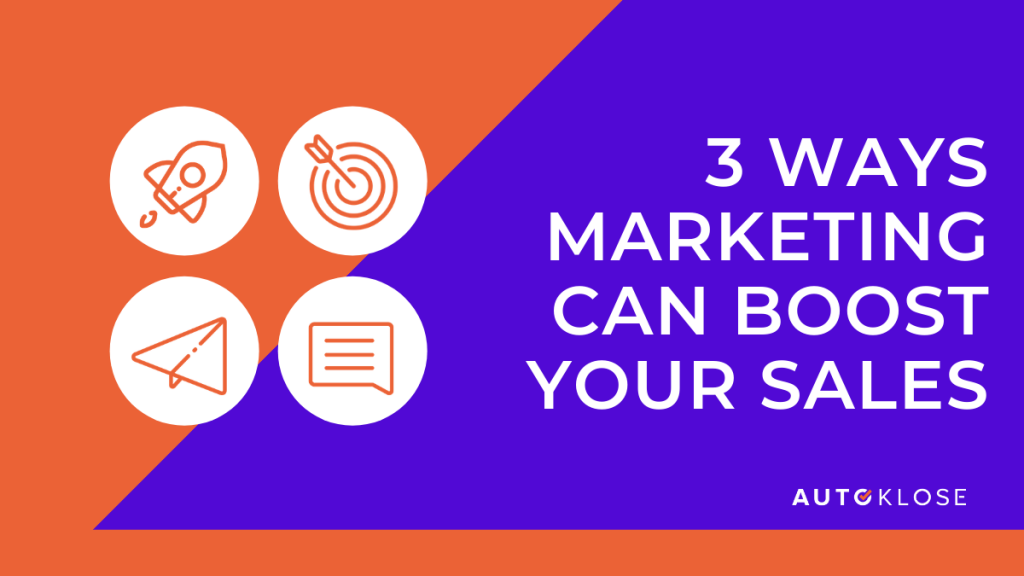 You've worked hard and created a great product that you're absolutely sure is something that the market needs.
Now what?
It won't sell and make any profit unless you spread the word, especially nowadays when there are hundreds if not thousands of similar products or services.
There's that common myth that needs busting asap – good products don't need marketing because they sell themselves.
Luckily, Steve Jobs knew better than that and that's why the first thing that springs to mind when most of us hear the word "apple" is a series of iProducts and not one of the most popular and widespread fruits in the world.
Let's discuss how to stop worrying about sales and embrace marketing in order to hit your quota.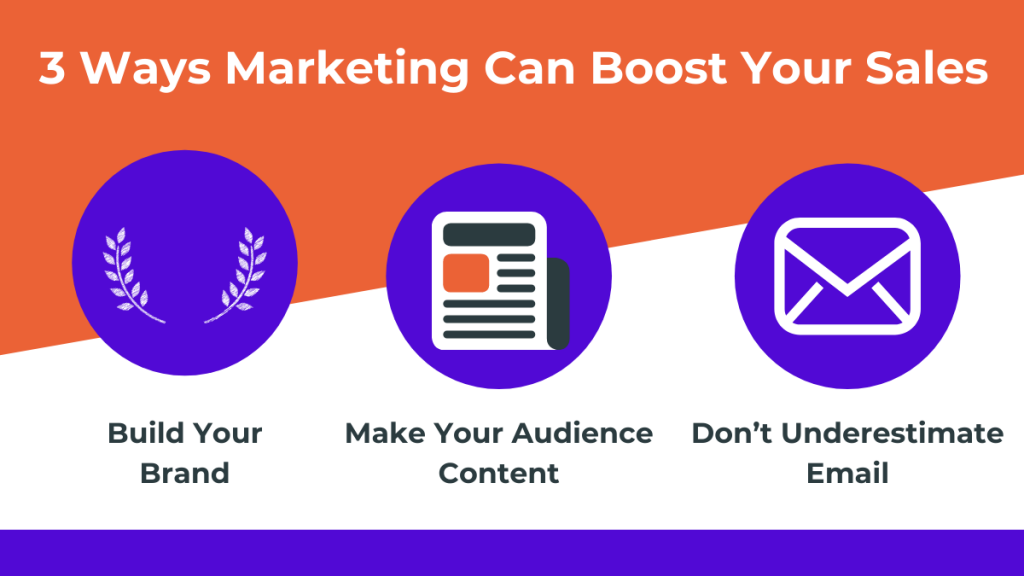 Build Your Brand
When you want to find more about something, you google it.
If you have a cold, you need a kleenex.
Before a meeting, you xerox copies of your weekly report.
You skype your remote workers when you want to discuss something with them in person.
All these brand names have become verbs due to their great popularity, and people use these branded words in order to refer to an entire class of items.
While it's extremely hard to pull this generic trademarking thing off, you can still take a cue from this practice and understand why building your brand is so essential in sales. This refers to both your personal and company brand.
What is a brand?
It's a set of associations, images, impressions, experiences, and perceptions that people have about your company. So, your brand isn't just your company name, logo, or tagline – it's a much wider concept that can be described as the personality of your brand.
In order to sell more, you have to make your brand stand out from the competition. You need to make a name for yourself, as that's how people will pick your product over a more affordable option that they have never heard of.
So, it's this uniqueness and insistence on what your product or service does better than other similar solutions that will land you more customers.
Apart from having a great logo, a killer USP, and a consistent narrative, you should also take all these intangible elements into consideration – how your customers feel when they use your product, whether they are happy with your customer support, or how much they trust you. 
All these things should be factored in when you're trying to build a strong brand.
From my experience, I can tell you that by
upgrading our product all the time,
maintaining the quality of service,
polishing our website,
making it more consistent visually and content-wise
having top-notch customer support,
developing a great onboarding process, and
being very active across different social media platforms
really made an impact.
More and more people recognize Autoklose as a great sales engagement platform, and me, as a relevant Keynote Speaker, and someone who can help them with their sales and marketing.
And all that makes them more likely to pick Autoklose. Because they trust us, and having a strong brand plays an important role in building loyalty.
So, you can tell that I'm a bit of a brag, but I secretly believe that someday we'll have a new verb – I've autoklosed a couple of prospects today.

Make Your Audience Content
One of the best ways to attract your target audience and generate fresh leads is through compelling and engaging content.
But, 65% of companies find it difficult to produce such content and press the right buttons that will get their audience to visit their website and stick around for a while, exploring blog posts and offers.
So, is it so impossible to create blog posts, infographics, videos, and other types of content that will be useful, educational, and helpful, and that your readers will find interesting and relatable?
Yes and no.
Prospecting – find the man with the problem. This quote by Ben M. Friedman sums up your first and most important step on the way to creating amazing and popular content.
Naturally, you want to attract as many people as possible, but not just any people – you want to catch the eye of those whose issues and pain points your content addresses.
1. After you've created your ideal customer profile and buyer personas, it should be a bit easier for you to focus on identifying their main problems and roadblocks, and try to come up with some topics that will resonate with them.
But, that's just scratching the surface, because if you really want to contribute to their wellbeing and help them succeed, you need to dig deeper and use other tactics in other to come up with helpful topics.
2. Employing search engine optimization is another obvious tactic. Given that SEO goes hand in hand with content marketing, what you should do is identify relevant keywords that your prospects use when they're searching for solutions to their pain points and pick the ones that you want to rank for, that is the ones that you'll implement in your content.
This way, you're going to make your content more easily discoverable in an avalanche of blog posts that are being published on a daily basis.
3. Spying on your competition is another way to see what your audience cares about. So, check out your competitors' blogs and social media channels to see what pieces of content manage to generate the most engagement, and do something similar but with your own take on things.
4. Using different tools such as Ahrefs, and platforms like BuzzFeed, Reddit, or even Quora, can help you unearth numerous topics that are trending in your industry and niche.
Don't forget to repurpose your evergreen content and update it regularly as that can bring you some additional brownie points both with your audience as well as with Google.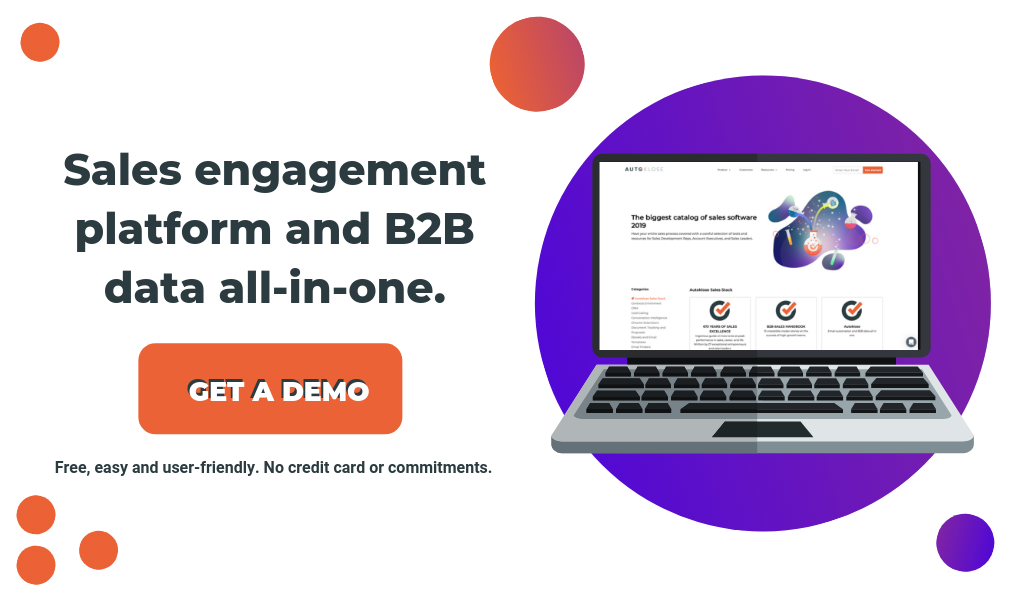 Don't Underestimate Email
I've been writing and talking about how effective email marketing is for lead generation and nurturing a lot.
But, this topic is, apparently, an inexhaustible source of useful tactic that you can think of in order to get in touch with your prospects, build meaningful connections with them, and finally, get them to purchase from you.
Apart from personalizing your emails, creating enticing subject lines, scheduling your follow-ups, and implementing all the other tips and tricks that we discuss in our blog, there are some other methods to make your emails bring you more subscribers, leads, and profit.
Some of them include:
Leveraging preview text. All of us are working on polishing our subject lines, but we fail to take advantage of these couple of words that appear as a preview in certain email clients. This section is usually automatically extracted from the email copy, but it doesn't have to be. You can customize it and take an opportunity to include secondary messaging which will additionally tease your recipients and let them peek into your email. Use that space wisely.
Connecting with your recipients through newsletters. Here's an interesting stat: The New York Times newsletter subscribers consume twice as much content as those that don't receive newsletters. Moreover, they're twice as likely to become paid subscribers. So, by offering your audience a weekly newsletter packed with interesting content (not just yours, but everything that you think will be useful to them), discounts, and other relevant information, you can boost your conversion rates and establish a loyal readership.
Making it easy to unsubscribe. You clearly don't want your recipients to unsubscribe, but in order to offer a seamless and positive experience with your brand, it's important to make everything easy – and that includes unsubscribing. Some people maybe aren't interested enough to get your newsletters and emails every week. Others simply don't like such promotions. No matter what the reason, they should be able to unsubscribe with a single click, directly from your email.
Autoklose 🚀 can put your email management to autopilot, but not at the expense of personalization. You can have perfectly created and properly scheduled emails and follow-ups, together with a number of different features that will step up your marketing game and give your sales a boost.