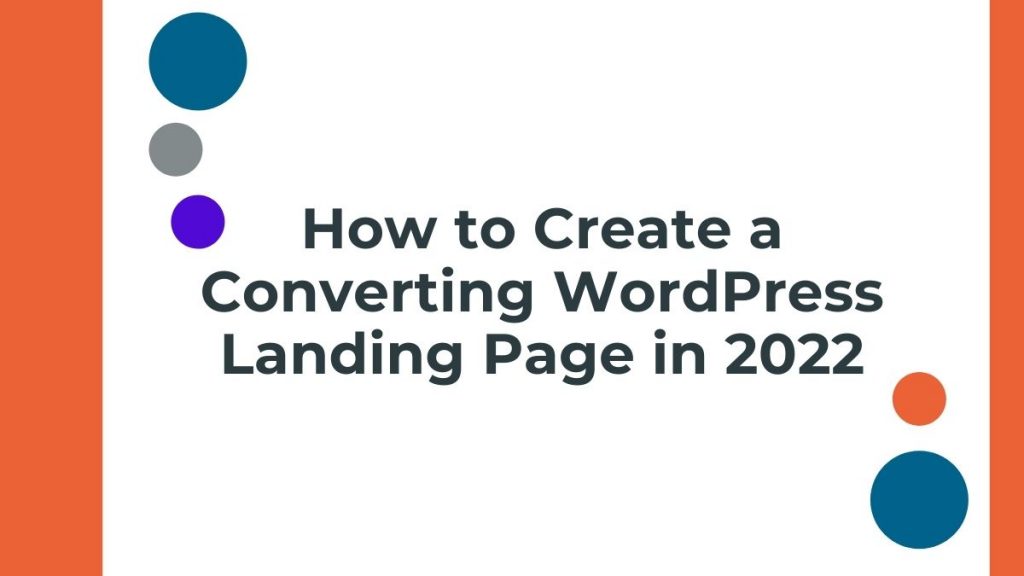 Landing pages play a pivotal role in the sales cycle, giving website visitors everything they need to convert to the next stage.
This is incredibly important for salespeople and sales managers who need to meet demanding quotas.
The conversion rate is what makes the difference between a run-of-the-mill landing page and a fully optimized one. In a high-volume web environment, a few percentage points of difference could mean tens or hundreds of thousands of dollars in revenue, or even more.
But the process of making a high-converting landing page isn't simple. A finely tuned landing page has many moving parts that need to work smoothly together. Choosing the right technologies helps ensure this outcome.
WordPress has proven itself to be one of the best platforms for publishing landing page content. Among its 55,000+ plugins, you'll find the perfect tech stack for creating, launching, and optimizing your landing pages.
Finding the right plugins to make up your stack can be a challenge. Discover some of the technologies you should prioritize when building high-converting landing pages to drive sales.
Your landing page builder should be fast and intuitive
You may have the expertise and resources necessary to build your own landing pages from scratch, but that doesn't mean you have to.
Web page builders like Elementor can streamline the process so you can focus on what you do best – generating leads and closing sales.
Your landing page builder can provide you with a simple drag-and-drop interface that makes it easy to deploy advanced web page widgets. You can arrange graphics and text blocks alongside video galleries and testimonial carousels with ease. This will shorten the creative decision-making process, allowing you to spend more time fine-tuning your sales strategy.
A high-quality web page builder will give you access to a wide variety of lead generation tools through a single performance-optimized WordPress plugin. Combining features in this way allows you to use fewer plugins overall, which will improve website performance and page load speed as well.
Ensure optimum speed with best-in-class hosting
Many online sales professionals don't put enough priority on page load speed. Establishing a fast, responsive user experience is critical to conversion rate optimization, and page load speed is an important part of that. Therefore it's important that you speed up your site.
Your conversion rate drops by an average of 4.42% for each additional second of load time web page visitors experience. One of the major challenges of optimizing a landing page is ensuring your web page loads as fast as possible.
Until recently, web creators turned to expensive dedicated hosting packages to guarantee fast page load speeds. This cost a lot of time and required extensive manual server configuration, but there was no viable alternative.
Now, there is.
Managed cloud hosting offers excellent website performance without costing as much as a dedicated server. You can also do WordPress hosting comparison according to your requirements and choose the most suitable one for you.
WordPress web creators can host their websites on fully managed cloud servers that come with a valuable suite of compatible features. By starting out with managed cloud hosting designed to work with your web page builder, you can provide a fast, reliable web experience to users without overpaying for a dedicated server plan.
Don't forget to ensure that your landing page is secure. A reliable SSL certificate such as WP Force SSL can secure your landing page and your customers' data. It is critical if you want to create a trustworthy environment that makes your customers feel entirely protected when visiting your website.
Optimize call-to-action placement for maximum impact
If your landing page is the crux of your digital sales strategy, your call-to-action is the crux of your landing page. This is where the conversion truly takes place, and there are many ways you can nudge visitors towards it.
Try to implement contrasting colors and negative space to make your call-to-action really stand out. It should be large and visible enough to be the first thing website visitors see when opening the page.
Consider using a heatmap tool to test different locations and find the perfect placement for these important web page elements.
Visually, your calls-to-action should be simple and readily identifiable.
While some web creators like to use hyperlinked text or complex graphics, nothing really outperforms the button. Buttons are simple yet undeniably tempting and generate an immediate expectation that something should "happen" once pressed.
Design yours to inspire curiosity in people and they will respond positively to it.
Like many aspects of good web design, there's no need to reinvent the wheel here.
Consider using readymade Full Site Kits that include professionally designed landing pages with a full assortment of useful backend functionalities. This gives you a great starting point for launching landing pages (or entire websites) in minutes, so you can compare their results and fine-tune your approach.
Perfect the art of non-intrusive popups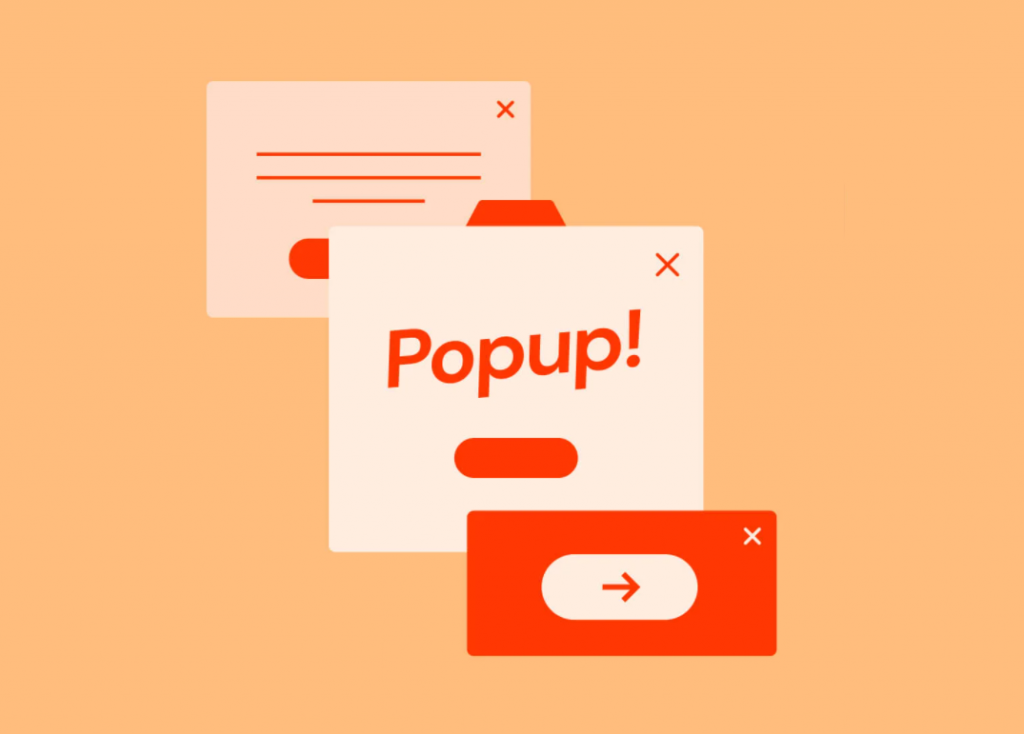 Sales professionals have divided opinions about popups.
Some people swear they improve conversion rates and try to use them as much as possible. They're often instrumental in facilitating upsells. Others argue that disrupting the user experience comes at a cost and that you can get better results without using them.
The truth is somewhere between the two.
Nobody appreciates having their experience disrupted, but not all popups are actually disruptive. In fact, you can use popups to enhance the user experience by carefully configuring them to trigger at the right moment.
For example, showing website visitors an urgent, time-sensitive discount can work wonders on a landing page. This is especially true if you show it only to visitors already familiar with your product, so you know they don't need additional convincing.
With a powerful popup builder, you can show this kind of content specifically to users who have already demonstrated familiarity with your brand and its products. 
You can also exclude users who haven't had time to gain that familiarity. This lets you use popups where they'll have the greatest impact.
There's much more you can do with a full-featured popup builder, as well.
Consider using popups for cross-selling and up-selling opportunities, showcasing alternative products to leads directly on your landing page. You can even configure these popups to trigger after users scroll through part of the page, or spend a particular amount of time on it.
Optimize your landing page for mobile
Mobile responsiveness is an absolute must-have for any professional landing page. More than half of Internet traffic comes from mobile devices. It's likely that the majority of your landing page visitors are on mobile devices themselves.
If your landing page isn't optimized for mobile, you may turn away more than half of your potential leads. If the user experience you provide to mobile users does not compare favorably with their expectations, you'll have a hard time optimizing your conversion rate and closing sales.
When most people think about mobile optimization, they think about the way content displays on the page. This is an important consideration, but not the only one.
Mobile responsiveness also includes accessibility.
It means creating a web experience that visitors can enjoy even if they have a spotty connection. It even includes planning for outdoor mobile users to be able to see your content against the glare of the sun. Small details like these can add up and impact conversion rates significantly.
Reexamine how you present videos to visitors
Most web creators avoid hosting videos directly on their websites.
Videos are large files, and transmitting them to users takes a lot of bandwidth.
It's much easier to embed videos through a video hosting solution and let them do the work for you.
YouTube is by far the most popular video hosting solution on the planet. While it's a great platform for entertainers and artists to connect with their fans, it's not quite the ideal solution for improving landing page sales.
This is because YouTube makes its money off advertising. It hosts your videos for free but shows advertisements to your customers.
It makes more money when those customers leave your domain and go to YouTube's, where they will inevitably stay and consume content for hours.
Once you let YouTube take a visitor off your landing page, you've essentially lost that conversion.
It's highly unlikely that users will come back to your page and go through the rest of the sales cycle.
To truly capitalize on the power of video, you need a marketing-oriented video hosting solution that will keep viewers on your site engaged with your content. B2B companies such as Pipedrive leverage Wistia, a video hosting platform, to capture and qualify leads.
Unlike YouTube, marketing-friendly hosting providers will charge a monthly rate to host your videos. However, the results often improve conversions and sales sufficiently to cover the costs, which makes professional video hosting a winning decision for online sales professionals everywhere.
Turn your website into an efficient sales machine
WordPress gives you the opportunity to create a unique tech stack that serves your sales and marketing needs to the letter.
Choosing the right set of technologies and supporting them with managed cloud hosting can help you boost conversions and close sales more effectively.
Start looking for opportunities to improve the user experience so you can make the most of the sales and marketing technologies WordPress makes available. With the right set of solutions in place, you can supercharge your sales campaigns, cut down on costs, and boost overall profitability with ease.
Author bio:
Yoni Yampolsky is a Marketing Manager at Elementor. With more than 10 million active installs, Elementor empowers just about anyone to create stunning WordPress websites, code free.