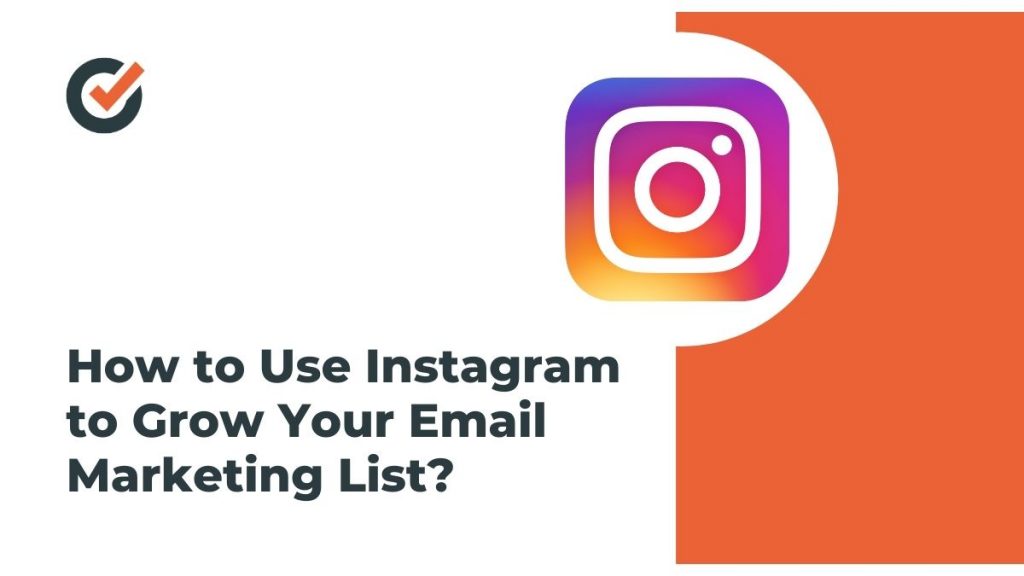 On the way to see how you can use Instagram to grow your Email marketing list, we should first know why Instagram can be helpful. Instagram has been growing fast in the last decade among people with different age ranges. There are billions of people in the world who check their Instagram first thing in the morning. This volume of daily visitors results in a growth in the engagement of those business accounts which spend a lot of time on the efficiency of their page.
Businesses may make use of their high engagement in different ways. Some prefer to turn them into customers directly on Instagram through the Shoppable Posts feature. Others, however, would rather strengthen the other aspects of their marketing strategies. For instance, they look for ways to grow their email marketing list to make email marketing options available for their sales.
As the treatment towards online platforms differs from one to another, it is wise to see what the requirements of each social media are to grow the email marketing list. For instance, while Facebook allows for the promotion of email marketing lists through advertising, Instagram does not grant such an option to businesses.
So, what should you do as a business owner who wants to grow their email marketing list? First, you should learn how to share a link to your email marketing landing page on Instagram. Then, you should look for ways to lead your followers toward clicking on your link. Taken as a whole, you will learn 8 strategic ways to grow your email marketing list using Instagram.

How to Share a Link to Your Email Marketing Landing Page on Instagram?
Here you will read about strategic ways to share the link to your email marketing landing page on Instagram:
#1 Instagram Bio
Instagram bio is the first thing one reads when they enter your account apart from your Instagram feed aesthetic. So, it is a perfect place to prompt your followers to connect with you somewhere else rather than Instagram. Bio can include a very short description of who you are and what services or products you offer. Besides, you can share a link to your email sign-up landing page and tell them that they can be more connected with you through email.
Here is an example from Forbes Instagram account that you can set as a model:
As you can see, by clicking on the bio link, you will be redirected to the subscription page on their website and hence, if you enter your email address to the box, you will be added to their email marketing list.
This is what you can do on your own account to grow your marketing list. Just be creative and write an eye-catching bio to lead more people to your email landing page.
#2 Instagram Stories
As Instagram stories have a great capacity for a higher engagement depending on your design and content, they are fantastic for promoting your sign-up URL. As stories have become more interactive thanks to their features, they can bring more email addresses to your email marketing list. One feature that you can make great use of is the Swipe Up feature.
Swipe Up feature or See More button is a feature that business accounts with at least 10K followers can add to their stories. Swipe Up feature makes it possible for you to add an external link to your story. The process is easy; just tap on the attachment sign on top of the story and enter the URL of your email sign-up landing page. Then, the viewers of your story can simply swipe up the link and become a member of your email marketing list if they wish. Even if they do not, you are still the winner because you have driven good traffic to your website.
Instagram: @tommyhilfiger Instagram: @benefitcosmetics
How to Lead Your Followers to Join Your Email Marketing List?
There are several ways by which you can lead your followers to join your email marketing list. Here are our strategic suggestions:
#1 Use CTA Phrases in Your Bio
Using the right tone and language together with some extra benefits can easily convince many of them to visit your email sign-up landing page and join your email marketing list. Moreover, you can also use power phrases that act as effective call-to-action buttons in the bio. Words like 'Download Now', 'Get Your Promo Code', or just an honest 'Sign up Here' can work effectively. Obviously, you should optimize the mobile version of your website so that people do not get frustrated or confused when trying to find the extra benefits you promised to provide them with.
#2 Use Instagram Contests
People love contests in general regarding their competitive nature and that they love the final prize. If you want the process of invitation to sign up for your email marketing list to be as natural as possible, you can organize a contest or event on Instagram. Choose the prize among your products or services based on your goals. Participation in the contest or event should require an email address. So, you will get a lot of email sign-ups easily. In a nutshell, holding contests not only boost your engagement and reach on Instagram but also grows your email marketing list remarkably.
Post below shows a contest on Instagram and its conditions:
Instagram: @shopcosabella
#3 Use Instagram Content
Another way to lead your followers to join your email marketing list is by the use of content. You can share something related to your business, e.g. a product, service, free information, etc. on your Instagram account. Tell your followers that they can download or access the product (e.g. a book), service (e.g. a promo code for their next flight), or information (e.g. free tutorial) if they click on the link in your bio or story. The link in bio or story can allow them to access the related page(s). When they want to take any action toward your content, they have to sign-up first, and yes! You have just grown your email marketing list.
Here is an example:
Instagram: @evakosmasflores
#4 Encourage Instagram Sharing
If the content of your posts is encouraging enough to entice your followers, it can simply go viral by your followers. Each of your followers become one advertiser for you by sharing your posts to their friends or mentioning them in Instagram comments under your post. Depending on the number of your followers and the engagement of your page, you can expect from tens to hundreds or even thousands of new members to your email marketing list.
#5 Use Your Other Social Media
One creative and highly strategic thing that you can do to lead your followers to grow your list is using the content of your other social media if possible. For instance, you can share the videos on your Youtube channel. Your video can be promotional or informative, etc. Encourage the people who watch your video to subscribe to your newsletter either directly or indirectly with a banner under the video. When your video is ready, share it on Youtube. Then, share your Youtube video on Instagram stories, posts, or bio. People can click and watch the video and subscribe if they find your video attractive enough.
This is an example of sharing a Youtube video as a post on Instagram:
Instagram: @thecurvycurrylover
#6 Simply Ask Followers for Subscription
Simply asking your followers to subscribe to your newsletter is also an option though it is not strategic. But if none of these strategic ways suit your business, you can always sincerely ask your followers to subscribe in return for the latest news of your business.
Conclusion
Creating different channels on online platforms for your business are useful because they can promote each other in many ways. When you promote your social media, you are actually promoting your sales. This article has introduced strategic ways to grow your email marketing list using your Instagram business account. If you do each tip correctly, you can make sure that the result is very promising. Remember that growing the list is the first step and the next step is to build a strong client relationship using effective tactics.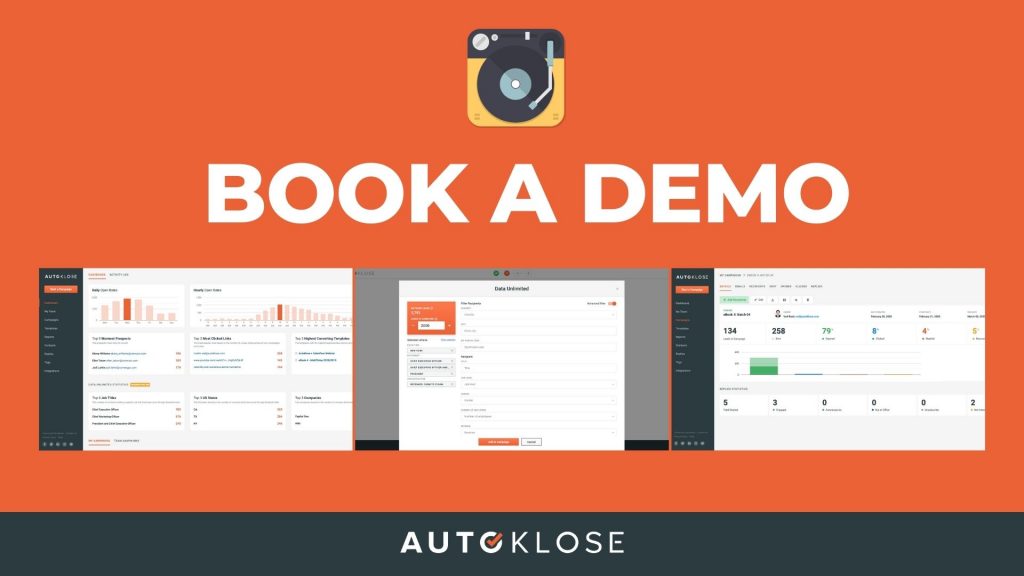 Author's Bio
Parichehr Parsi got her BA and MA in English Language and Literature and is now studying another MA in European Studies at the Sapienza University of Rome. She is a copywriter, SEO specialist, and proofreader for Apochi and Socialpros. She also writes for Italian Insider and Romeing magazines.