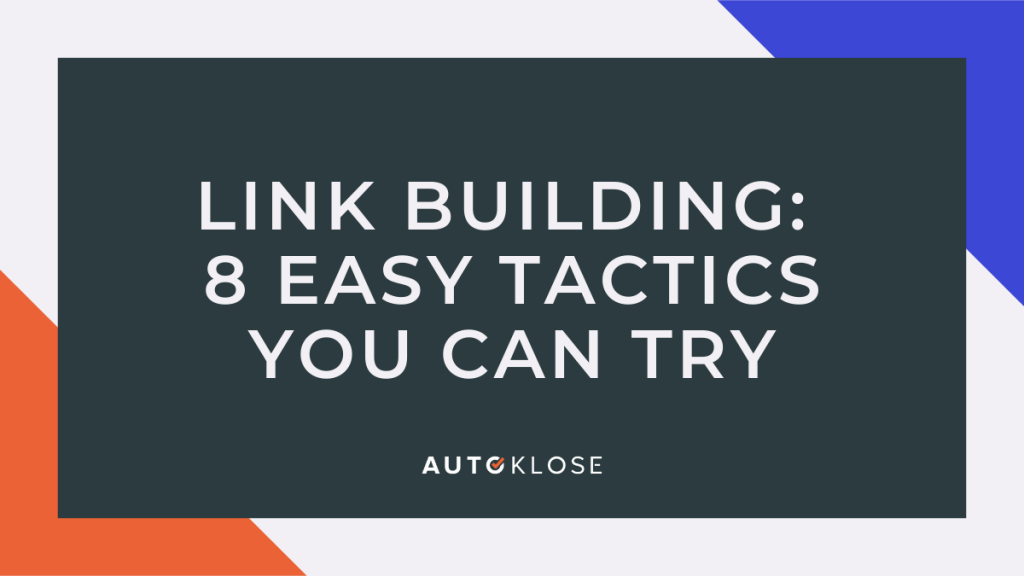 You've probably heard it before: You need SEO for your business to succeed in today's online environment.
But, what exactly is SEO?
To put it simply, SEO or search engine optimization is a process of improving the visibility of websites in search engines.
Its primary function and the ultimate goal is to drive organic non-paid traffic to a site. If a business site ranks in top positions for the desired keywords people look for in their queries, that can be considered as a free advertisement in the world's most popular ad space.
Because of that, it's clear why so many businesses focus more and more of their marketing activities and resources on search engine optimization.
Okay, that's a bit clearer now.
But, what is all this talk about link building and what does it have to do with SEO?
Well, link building is a process of building, or better yet earning links on other websites. Those backlinks can then help your website by improving its reputation and can lead to scoring a better ranking position in the search engine results page, or SERP for short.
Google uses more than 200 factors that determine a site's ranking position. One of the most important of those ranking factors are backlinks.
Google measures the site's relevancy and authority based on the number and quality of incoming backlinks from other places on the web. They themselves explained backlinks as a sort of votes that the page they are pointing to can be trusted. The more votes a page has, the more trustworthy it is in the search engine's eyes, and the higher it ranks.
So, how to get backlinks?
This is a very important question, but, there is one precursor you'll need for earning and building links for your site. You must have a website that features the content worthy of links.
You can't just have a one-page website and expect people to link to it when it has no value to them. You must invest time into creating something people will want to link to. Thorough research or a useful resource is a good way to start.
Remember, regularly creating great content that is valuable to the audience you want to attract to your website is the best and the most legitimate way to earn links that will help you gain even more visitors.
Of course, this all takes time and time is money, as they say.
Your business needs customers to grow, and your business website needs links to continuously rank well and help you get those customers. So a little push in the form of link building is more than welcome. However, bear in mind that investing in link building can be a risky strategy if you don't know what you are doing.
We will go through some of the most effective tactics for getting backlinks in 2019.
1. Earning Media Links
You can get media links by being an authority on a particular subject, which, if you know how to do your job shouldn't be that difficult.

The best way is to write posts that demonstrate your expertise and that contain interesting and useful facts or statistics regarding your line of work. If your posts are relevant and of superb quality, eventually journalist will find them when looking for references and statistical data.

If you want to speed things up, a good idea is to hire a PR agency. They already have contacts with media and can help promote your resources and help you earn those media links faster.
2. Help a Reporter Out
HARO is a great platform where you can connect with journalists and give them valuable insights into the topic you specialize in. The steps are fairly simple:
Create an account
Choose the areas you would like to help with
Read emails you receive and choose your topics of interest
Send your professional opinion
Wait for confirmation or check your answer's status
Get a bio link towards your website
This is a great way of promoting you as an expert and increasing your business' visibility and recognition. There are several benefits of sharing your expertise via the HARO platform:
You set yourself as an authority on the subject
You show your expertise to your potential customers or clients
You get a relevant media link that helps your site ranking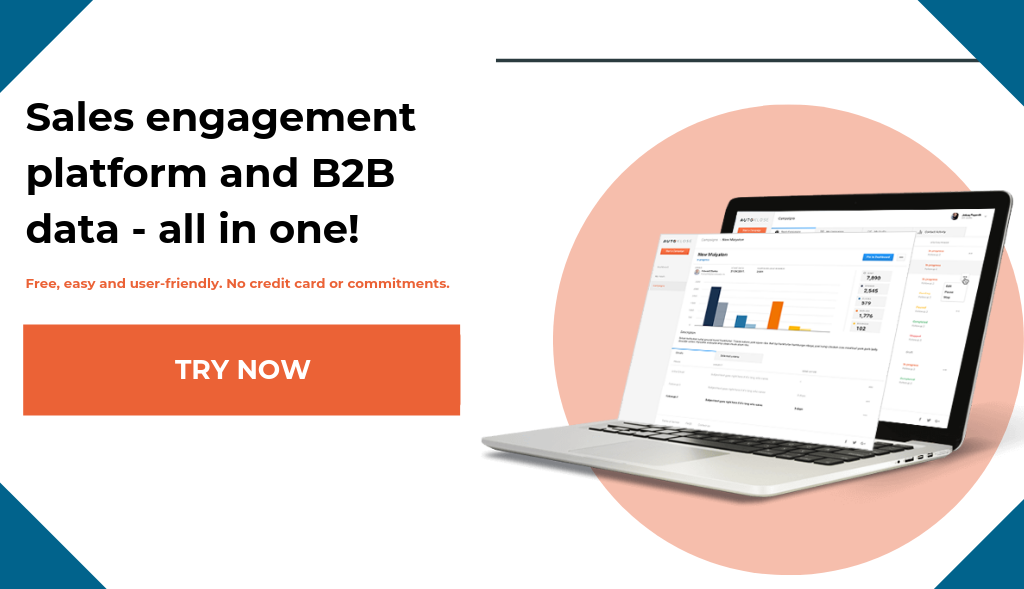 3. Guest Blogging on Relevant Websites
Guest blogging, although proclaimed doomed many years ago, is still alive and well. Whether those kinds of links hold the same value as before is up for debate though.

One thing is for sure: Google and Bing don't want you to use guest blogging as a way to get links for your site.

Here's what Jon Mueller from Google said about guest blogging for links back in 2013:

"Think about whether or not this is a link that would be on your site if it weren't for your actions…When it comes to guest blogging, it's a situation where you are placing links on other people's sites together with this content, so that's something I kind of shy away from purely from a link building point of view. It can make sense to guest blog on other people's sites to drive some traffic to your site…but you should use a nofollow."
Another useful piece of advice:
"Do not shy away in getting nofollow links. Do not see that as unhelpful. If you are very picky, work to get referral traffic from such links. You can build links for your guest posts too. Also, never purchase dofollow links unless you can risk getting manual action from Google. Recently many websites have got manual action to remove the dofollow link", says Daniel Martin from OrganicLinkBuilders.com

That being said, it would be a good idea to avoid doing guest blogging if you just have a possible backlink in mind. Guest blogging is a great way to drive some traffic to your site and show your expertise on a given subject. Share something useful about solving a problem your potential customers or clients are having trouble with, and by doing that they'll look you and your business up themselves.

Of course, you can help them find you by putting a link to your website in your bio for example.

Anyway, here's how the process works:
Find sites that cover the topics related to your line of business
Browse the sites and see the overall themes and topics they covered in the past
Think of a topic you know a lot about and which will be helpful to the site's owner and readers
Contact the site's owner or editor and pitch your idea.
You can find websites relevant to the niche your business is in by doing a Google search using advanced queries. Type in your industry or niche and search the sites which have blogs and are open for guest contributors.

When you find sites that suit you, take some time to read a couple of their posts, try to get to know the author and see if there are any topics that are not covered on their blog with which you can help. Then, find the contact and pitch your idea in an email.

It can get overwhelming pretty fast if you don't organize yourself in the right way.

So, to speed up and automate part of this process, there are a few tools which can be helpful:
Google Search – for finding websites.
Use these or similar queries for finding the sites that best suit your business goals:

In these examples, I'll use marketing as an area our imaginary business is in, change it to anything else in your searches.

marketing inurl:blog "write for us"
marketing inurl:blog "contributors"
marketing inurl:blog "guest author"
marketing inurl:blog "guest post"

A great way to get even more relevant websites is by going to the "tools" tab in the Google Search Results Page and filter results by time. Choosing the filter "Past year" will make sure you won't waste your time on the sites that don't allow guest posts anymore or are just dead.
Google Sheets – for organizing your work.
Keep track of everything you do in Google Sheets. Enter websites you find, email addresses, topics you are preparing, and the status of your pitches. That way you'll always know how your campaign is advancing.
Hunter – for finding appropriate email addresses.
Hunter is a great free tool for finding email addresses. Many websites don't have "Write For Us" pages and designated email address for such queries.

Oftentimes, you'll need to find the most relevant person to contact about your request. This is an important part, as you want to contact someone who has the authority to make a decision regarding your request. Those are most likely to be the site's editors, content managers, or blog authors.
Autoklose – for outreach management.
Autoklose is an essential tool in your guest blogging toolbox as it's great for backlinks outreach management. With Autoklose you can create template emails, add email addresses, personalize them, and schedule times at which you wish them to be sent. It will save you tons of time and give you more control over your campaigns.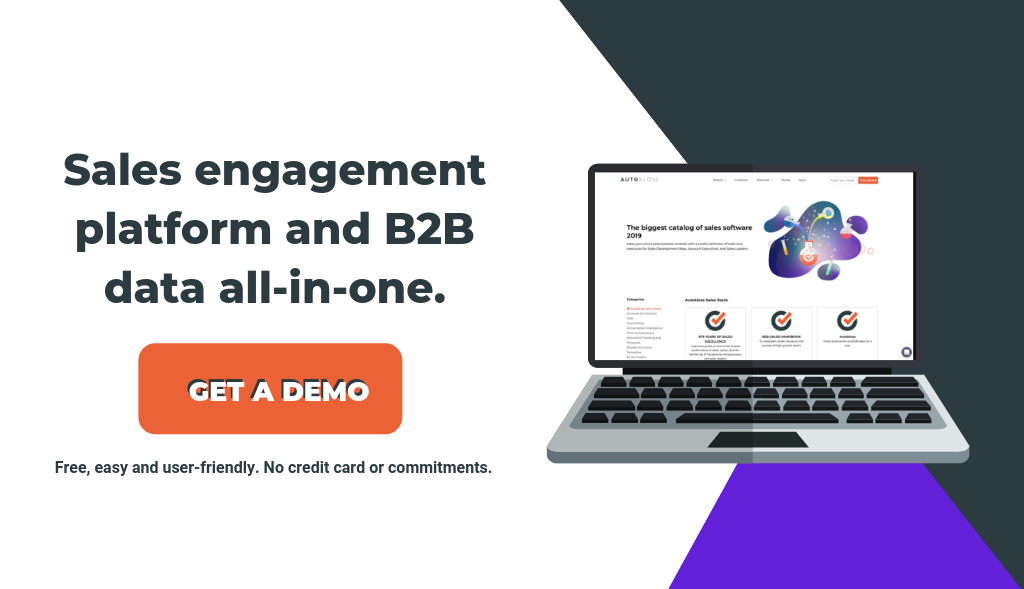 4. Turning Mentions into Links
If your business isn't completely new, there is a possibility that someone has mentioned it somewhere online but has not linked the mention to your website.

All you need to do is perform a Google search of your business and see if there are any pages that mentioned it, and identify the ones that don't have a link back to your website.

Hint:
You can use -site:example.com to filter out mentions of your company's name in your own website, or any other site for that matter.

Using this method I found out that someone mentioned Autoklose in one of their posts, but linked to a site that doesn't have anything to do with us.

So I wrote an email politely asking to use a link to our home page instead. We'll see how it goes.

5. Broken Link Building
This tactic is about finding a post that is no longer live but still has valuable backlinks that pass on page rank.

What you want to do here is go to the website you wish you had a backlink from and using backlink analysis tools like Ahrefs or Majestic, try to find links to its 404 pages. You can also use some of the broken link checker tools for this.

The next step is to write a post on the same topic that 404 pages had and contact the editor to link to your blog post instead. As 404 pages are not good for SEO, there aren't many reasons why the editor would decline your request, unless you made a poor job of writing the post.

This tactic is pretty simple and it's an easy win, but finding broken links can be time-consuming. Nonetheless, it's definitely worth a try.
6. Targeting Resource Pages
Many websites have dedicated pages where they share useful resources they find online.

You can find these kinds of pages with Google Search by using inurl:resources in your query.
When you find appropriate websites, contact the editors and ask if they would link to your site from their resource page.

Just make sure you have something useful to offer. It can be an interesting "How to" article, useful research, or even a software tool your company developed.

For example, if I wanted to use this tactic to get backlinks for Autoklose I would probably start looking for websites of marketing agencies that have resource pages and which can find Autoklose useful and helpful in their work.

One thing to note here is to make sure they are not linking to just anyone and that they have an editorial process in place. If there are hundreds of links listed on the site's resource page that don't seem to have much in common with each other, that page will probably not pass any value to your site, and it may even hurt it.

So, stay away from such websites.

In this link building tactic, as in any other, choosing the right sites is very important.
7. Directory Submissions
Online directories are one of the easiest and most legitimate ways of getting backlinks to your website.
These sites are sort of modern yellow pages.

You can find various kinds of online directories. For example, local directories for a specific geographical area, software directories, and so on.

But, here you will also have to make sure the site you are getting a link from will benefit and not hurt your site. A good rule of thumb here is: if they are free, they are probably worthless.
8. Partner Links
Partner links are also a link building tactic that is fairly simple and time-efficient.

All you need to do is look for the websites of complementary businesses and find a way to link to each other.

If there is a good post on a website you would like to get a link from, insert a link to it in one of your posts and let the website owner or editor know that they got a backlink from you.

Afterward, they may return the favor. If they don't, try asking them directly.

The danger here lies in overdoing it. If Google senses you are getting the majority of backlinks this way, they may demote your website in search results.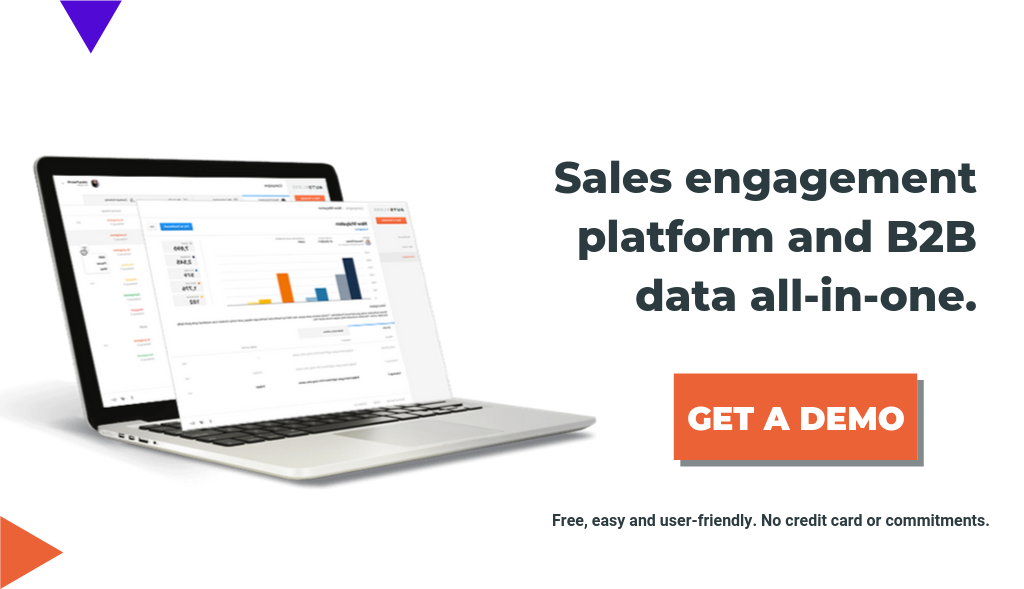 Closing Words
The safest way to get and earn links is by providing useful content to the community. But, if you wish to speed that process up, these link building tactics are a good way to start. If everything is done having your audience's best interests in mind, your site's authority and visibility will increase.