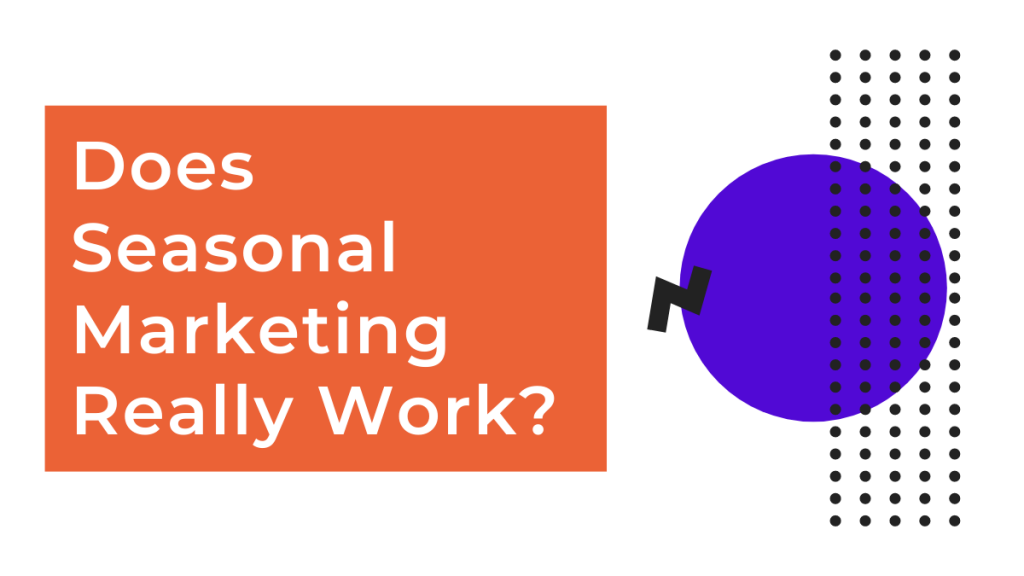 Online retailers raked in a whopping $6.2 billion during Black Friday 2018.
But it's the stat provided by Mastercard Spending Pulse, according to which the cumulative online and offline sales in the U.S. from November 1st through December 24th, 2018 soared to $850 billion, that illustrates the epic proportions of the consumer frenzy during the holiday season.
So, the answer to the question is "Yes, absolutely!"
Still, it would be a good idea to delve into the reasons why seasonal marketing is so effective and how to use it for your own benefit, which isn't purely financial, by the way.
What Is Seasonal Marketing?
People are particularly emotional around the holidays.
That warm and fuzzy Christmassy feeling makes us feel festive, and we want to treat ourselves to that cool gadget or a pair of expensive shoes that we've been eyeing for a couple of weeks.
Even the people who aren't exactly in good spirits often resort to their credit cards in an attempt to kick the holiday blues.
Either way, retailers and marketers, profit from our mood swings.
And all those FOMO-packed, flashy commercials and ads, as well as limited-time offers, contribute to this huge shopping spree.
Seasonal marketing is about seasonal demand forecasting and adjusting your offers and campaigns so that they're in tune with national or global holidays and other events.
We're not talking only about Halloween, Valentine's Day, or Easter here; the Super Bowl, solar or lunar eclipses, the latest blockbuster craze – you name it.
For example, it would be a shame not to capitalize on the Black Friday/Cyber Monday frenzy, so it's important to prepare in advance.
Such remarkable occasions allow you to steal some of their limelight and capitalize on all the buzz surrounding them.

Why It's So Good for Your Brand?
It's a no brainer that by adding a whiff of pine and cinnamon and a scarlet-green palette to your marketing efforts in December, you'll definitely strike the right chord with your merry audiences.
Tweak your logo slightly, introduce holiday packaging adorned with appropriate visuals, and update the website color scheme and copy to evoke the seasonal feel and add a convenient spin to your branding.
These subtle and short-term changes won't affect your brand identity; they will simply adjust it to your customers' fluctuating needs and interests while keeping your core brand values intact.
Here are some benefits of this approach:
It shows your customers that you care. It's an indicator that you want to be a part of their lives and celebrate with them. Seasonal marketing humanizes your brand and helps you connect with your customers on a personal level.
It helps you differentiate your brand. No matter how small they are, these seasonal tweaks will freshen up your brand and capture the attention of your audience. Consistent brand messaging is a must, but if you never theme it around a holiday or an important event, it will become dull and stagnant. A small seasonal touch will give your brand a much-needed dynamic and innovative look.
It increases brand awareness. Nowadays, branding and marketing revolve around emotional appeal. Take your audience on a trip down memory lane and bring back the memories of a cozy snowy winter of their childhood or that first Valentine's Day with someone special. And there you go – a positive association has been created, and your brand is now the part of these cherished memories.

How to Make the Most of It?
It's clear that seasonal marketing is something that stretches throughout the whole year.
There's always a date, holiday, or event that practically calls for a celebration, which means that you need a detailed plan if you want to turn all these occasions into business opportunities.
Build an event calendar. You need a bigger picture which will allow you to prepare your campaigns in advance and without a rush. This step is particularly important if your business operates in multiple markets with different regional holidays. For example, it's easy to forget that the U.S. and Canadian Thanksgivings fall on different dates.
Create seasonal email campaigns. Given that email marketing is very cost-effective, it's a great idea to use it to inform your audience about all the great things that you'll be offering for the upcoming holiday. Autoklose allows you to create, schedule, and completely automate your campaigns, and what's even more important than that, to monitor how your campaigns are performing. It's essential to come up with a compelling subject line that will be holiday-themed and enticing.
Adopt the early-bird approach. Instead of waiting for everybody else to launch their seasonal marketing campaigns, start early and start teasing your audience well before the main event. Such a tactic will give you a competitive edge, and you won't have to worry about cutting through the deafening noise of your competitors' advertising.
Spy on your competition. Check out what the companies from your niche did last year and what worked. This way you can get some useful ideas that you can incorporate in your seasonal marketing efforts. If you particularly like a certain campaign, you can adjust and recycle it to match your goals and messaging.
Create reusable assets. Since we've established that seasonal marketing is a year-round endeavor, you need to be economical and efficient. Invest more time and resources initially and build a marketing database that can be reused year after year with minor adjustments. Different landing pages, mini-apps, website makeovers, or email templates for various holidays and seasons can become your evergreen assets. Of course, this requires making sure that your design is superb as that will ensure the quality and longevity of your branding efforts.
Use the opportunity to build relationships. It's always a good idea to send your prospects a best-wishes card, make them laugh with a tasteful joke, or offer them a special discount for their birthday. These small tokens of appreciation will keep your brand on your audience's radar.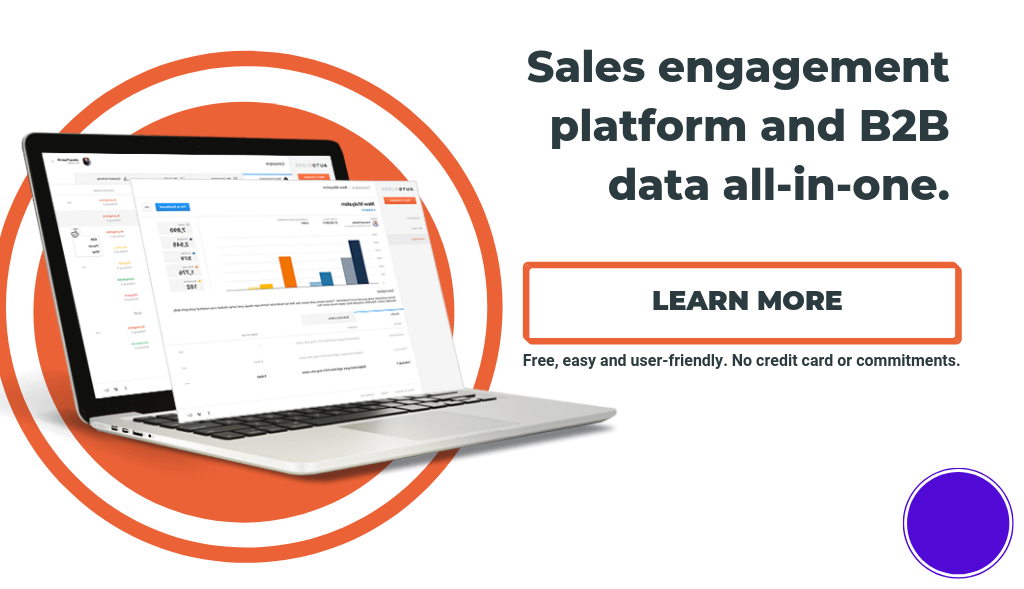 Examples of Great Seasonal Marketing Campaigns
Although it didn't give the Santa its recognizable red suit, as some web portals claim, the Coca-Cola Company has managed to incorporate itself into the core of Christmas advertising with its clever, joyful advertising.
It's difficult to upstage the iconic beverage company when it comes to seasonal marketing, but there are many other notable examples.
1. Temptations
The company's 2016 Christmas commercial depicting a clowder of cats wreaking havoc on a winter wonderland, played upon every feline lover's holiday sentiments. This video of cats misbehaving brought the treats manufacturer a lot of attention on the internet, and though its shelf life was pretty limited, it still one of the best-known examples of holiday marketing gone viral.
2. Carrie
A video of an alleged paranormal occurrence that took place in an NYC coffee shop on the eve of Halloween 2013 surfaced on YouTube and quickly garnered more than 3 million views. Unsuspecting visitors who were enjoying their coffee break were exposed to an intense telekinetic experience – an angry girl started throwing people around and moving tables with the power of her mind, while her scream knocked photos off the wall. This extensive prank served as an effective commercial for the remake of the cult horror flick from the 70s, Carrie.
3. Dunkin' Donuts
Every Valentine's Day, Dunkin' Donuts engage their army of fans to share their love and donut infused stories across different social media channels. The company leverages the synergy of seasonal marketing and equally powerful UGC and creates a winning combo. Of course, heart-shaped donuts and Valentine's Day specials are part of the holiday package too.
Seasonal marketing, when properly planned and executed, can cement your brand's place in the hearts of your customers and bring you many new fans. The trick is to understand your audience and cater to their needs in a timely manner.