Here's another blog post derived from our recent B2B Sales Handbook. Sales is a synergy of art and a set of well-polished skills. That's why it's good to have someone to look up to when you're in need of some inspiration. Luckily for us, modern-day sales leaders can share their wisdom and experience through social media. Here's a list of top sales leaders to follow and pick up some of their tricks and masteries.
Jill Konrath
Being a globally recognized sales strategist, bestselling author, and a keynote speaker, this lady should definitely be on your "sales leaders to follow" list.
Her 250,000 followers on LinkedIn and more than 140,000 blog readers indicate that Jill does an exceptionally good job.
Want to learn how to close more deals, sell to big companies, and find your place under the sun in an overcrowded and competitive sales world?
Check out Jill's Twitter, LinkedIn, and website.
Twitter: twitter.com/jillkonrath
LinkedIn: linkedin.com/in/jillkonrath
Website: jillkonrath.com
Matt Heinz
Are you big on smarketing?
If the answer is yes, then Matt Heinz is your man – sales and marketing alignment is his specialty, and he can help you step up your game.
His tips can do wonders for accelerating your revenue growth by improving your demand generation efforts, pipeline, retentions, and renewals.
In case that the answer to the first question is no, then change that ASAP and leverage the benefits of this powerful tactic with the help of valuable tips and tricks provided by Matt Heinz.
Twitter: twitter.com/heinzmarketing
LinkedIn: linkedin.com/in/mattheinz
Website: heinzmarketing.com
Max Altschuler
If you're struggling to grow your business, knowing that Max Altschuler, Founder & CEO of Sales Hackers, Inc. and VP of Marketing at Outreach, has also had his fair share of obstacles and challenges is a comforting thought.
He shares his tips and tricks on how he overcame them and made it on a daily basis, so make sure to follow him on social media and attend the conferences in which he's one of the speakers.
Twitter: twitter.com/HackItMax
LinkedIn: linkedin.com/in/maxaltschuler
Website: saleshacker.com
Mike Kunkle
Mike Kunkle is a renowned sales enablement and sales training expert.
He frequently talks about the latest sales enablement trends and performance improvement.
Being a corporate leader and consultant for 24 years, he has managed to hone his skills and help different companies increase their revenue growth dramatically.
No doubt that he's one of the influencers every sales rep should follow.
Twitter: twitter.com/Mike_Kunkle
LinkedIn: linkedin.com/in/mikekunkle
Website: sparxiq.com/
Koka Sexton
Koka Sexton's LinkedIn profile describes him, among many other things, as the Creator of Social Selling.
And that's exactly why you need to connect with him on every social channel right away.
The man practically invented this tremendously popular and effective sales method, and you bet he regularly comes up with interesting insights and provides his expertise on how to leverage your network for closing more deals.
Apart from being the pioneer of social selling, Koka has worked for social media software giants such as Hootsuite and LinkedIn.
Twitter: twitter.com/kokasexton
LinkedIn: linkedin.com/in/kokasexton
Website: kokasexton.com

Kendra Lee
KLA Group, the company Kendra Lee founded, states that they believe that sales is not an art – you can successfully learn it and become an expert.
Just like Kendra, who specializes in helping companies acquire more customers through sales prospecting and lead generation, generate more revenue, and successfully expand.
As she's a renowned keynote speaker, you can follow her work offline too by attending industry events and conferences.
Twitter: twitter.com/KendraLeeKLA
LinkedIn: linkedin.com/in/kendralee
Website: klagroup.com
Tibor Shanto
If you'd like to learn how to better execute your sales process, make sure to start following Tibor Shanto.
He's a B2B sales execution specialist, who started out like your regular sales rep and later advanced to leadership roles with the likes of Dow Jones and Reuters.
With his help, companies can reduce the sales cycle, boost close ratios, and experience double-digit growth
So, check his digital channels regularly if you want to pick up some really good tips and tricks on how to optimize your sales process.
Twitter: twitter.com/TiborShanto
LinkedIn: linkedin.com/in/tiborshanto
Website: tiborshanto.com
Jack Kosakowski
Social selling and sales innovation are Jack Kosakowski's main fields of expertise.
"My goal each and every day is to add value to someone else's day." And that's exactly what he does on his social media outlets, blog posts, and in conferences.
As the CEO of Creation Agency, he works with sales and marketing teams on the optimization and automation of the sales funnel. With his help, many companies manage to warm up and nurture their B2B leads and push them down the funnel.
If crushing your sales and the bottom line is your goal, make sure to use Jack's advice.
Twitter: twitter.com/JackKosakowski
LinkedIn: linkedin.com/in/jackkosakowski1
Website: jackkosakowski.com
Jeffrey Gitomer
Jeffrey Gitomer is a big name in sales.
The man who wrote The Sales Bible and The Little Red Book of Selling plus the other ten bestsellers is a must-follow.
His sincere, no-nonsense, and inspirational approach to sales shows in his highly valuable and interesting blog posts.
It's a good idea to have the King of Sales among your LinkedIn connections and people you follow on Twitter.
Twitter: twitter.com/gitomer
LinkedIn: linkedin.com/company/buy-gitomer
Website: gitomer.com

Aaron Ross
Aaron Ross is a bestselling author and co-founder of Predictable Revenue.
If you want to explore outbound acceleration and sales process automation, then you'll find plenty of resources on Aaron's social media channels.
"Of course you want more revenue, but what good is it if it isn't predictable?"
This quote by Aaron Ross sums it all up and tells you how you can benefit from connecting with him on LinkedIn and Twitter.
Twitter: twitter.com/motoceo
LinkedIn: linkedin.com/in/aaronross
Website: predictablerevenue.com
James Muir
James Muir is an expert in B2B sales and a bestselling author.
His book The Perfect Close is a valuable resource for every sales rep out there, as it offers straightforward, simple, and yet effective tips for closing your sales successfully.
He also specializes in helping healthcare organizations optimize their workload and finances.
Twitter: twitter.com/B2B_SalesTips
LinkedIn: linkedin.com/in/puremuir
Website: puremuir.com
Jeb Blount
Jeb Blount, CEO of Sales Gravy, is a sales acceleration specialist.
If your sales cycle is sluggish, Jeb's advice might save the day.
He has also authored nine books on prospecting, sales, leadership, and customer experience.
As a sales coach, he helps sales leaders achieve and maintain a high-performance sales culture.
Jeb loves sharing his knowledge and expertise with the community, and he's a popular podcaster and keynote speaker.
Twitter: twitter.com/salesgravy
LinkedIn: linkedin.com/in/jebblount
Website: jebblount.com
Jennifer Gluckow
Jennifer Gluckow describes herself as a "true NYC broad with sales moxie."
And indeed, this lady is a sales trainer and well-known New York Times bestselling author, whose strategies are fast, straightforward, and responsive.
She often discusses the 212 strategies from her book "Sales in a New York Minute," and you can pick up a lot of good and actionable tips from her.
Twitter: twitter.com/JENinaNYminute
LinkedIn: linkedin.com/in/jennifergluckow
Website: salesinanyminute.com

Morgan J Ingram
Morgan's job and passion is to help and motivate sales teams with the right techniques and tactics.
He also hosts the SDR Chronicles, a podcast on which he explores motivation, tactics, and skills essential for every sales development rep. Being one himself, Morgan knows how this process works and is very well acquainted with all the obstacles standing on the way to success.
That's what makes his advice valuable – he's speaking from the role of someone who shares the same struggles and wins as the rest of the SDR community.
Twitter: twitter.com/morganjingram
LinkedIn: linkedin.com/in/morganjingram
Website: morganjingram.com
Shawn Finder
Shawn Finder, founder, and CEO of Autoklose has been in sales for more than 15 years.
He still gives demos and likes to get in touch with prospects, as that's how he can learn more about their pain points and try to find a solution.
That's how the idea about Autoklose was born – Shawn himself, as well as his customers, needed a tool that could automate the sales process and speed it up.
He shares a lot of valuable content on his social media channels, initiates interesting discussions, and offers his advice in numerous webinars he hosts with other sales leaders.
Twitter: twitter.com/autoklose
LinkedIn: linkedin.com/in/shawnfinder
Website: autoklose.com
Gary Vaynerchuk
Gary Vee doesn't need any particular introduction, because his name most certainly rings a bell even if you're a sales noob.
His intense and no "BS" approach to entrepreneurship, sales, marketing, and life might not be everybody's cup of tea, but he's undeniably a leader from whom you can learn a lot about growing your business.
His "hustle and grind" attitude is infectious, so make sure to watch his YouTube videos and webinars.
Twitter: twitter.com/garyvee
LinkedIn: linkedin.com/in/garyvaynerchuk
Website: garyvaynerchuk.com
Mark Birch
Mark Birch is an enterprise software tech developer as well as a sales exec.
His idea to bring B2B sales professionals closer and help them share, learn, and network with their peers resulted in starting the Enterprise Sales Forum.
Being a techie – Mark graduated from Boston University with a degree in Science in Electrical Engineering, he promotes the idea that software development is crucial for innovation.

Twitter: twitter.com/marksbirch
LinkedIn: linkedin.com/in/marksbirch
Adrian Chow
Adrian Chow is one of a kind salesman.
He managed to raise over $1B in sales for the companies he worked for during his career.
With countless closed deals under his belt, Adrian is the right person to follow and learn from.
If you can't find a way to generate a consistent flow of customers and grow your business, check out Adrian's social media channels and you'll definitely get a couple of good ideas.
At the moment, he's Executive VP of Sales in Autoklose.
LinkedIn: linkedin.com/in/adrian-chow-28489472
Website: autoklose.com
Mark Hunter
"The only good sale is the one that leads to the next sale."
This on-point quote by Mark Hunter gives you a hint as to why you should follow him and what you can learn.
In other words, he can help you acquire and retain the best prospects.
With more than 20 years of experience, Mark focuses on teaching salespeople how to close at full price and avoid the trap of discounting their products and services all the time.
Twitter: twitter.com/TheSalesHunter
LinkedIn: linkedin.com/in/markhunter
Website: thesaleshunter.com
Richard Harris
With over 20 years of experience as a sales advisor and consultant, Richard Harris has adopted a relaxed, conversational style of selling.
His idea is that the sales process is a transition that sales reps and their prospects have to make – starting as strangers, then becoming acquaintances, and finally trusted business allies.
And that's what you can learn from him. So, if "make friends, not sales" sounds like an interesting concept, follow Richard on social media and take a page from his book.
Twitter: twitter.com/rharris415
LinkedIn: linkedin.com/in/rharris415
Website: theharrisconsultinggroup.com

Bob Perkins
Bob Perkins is an acclaimed inside sales innovator who founded AA-ISP, a global sales association, in order to connect sales leaders and prompt them to share their experiences, exchange ideas, and discuss challenges.
His video channel, the Inside Sales Studio, provides great content every week and discusses the latest inside sales trends and topics relevant to inside sales leaders.
Twitter: twitter.com/rperk10
LinkedIn: linkedin.com/in/perkinsbob
Website: aa-isp.org

Sean Sheppard
If you're running a struggling business, then there's so much that you can learn from Sean Sheppard, an entrepreneur who has developed and grown a number of early-stage companies across different markets.
Building a pipeline packed with high-quality leads and constantly improving it, as well as creating predictable revenue are top challenges as well as among the most important factors which determine the success of a company.
And that's exactly what Sean specializes in.
Twitter: twitter.com/seanasheppard
LinkedIn: linkedin.com/in/seansheppard
Website: growthx.com

Steve Richard
Being a sales coaching and conversational sales specialist, Steve Richard can show you new ways of doing things in sales.
In his webinars, he tackles different topics that every SDR can benefit from.
So, if you'd like to know how to book more meetings, how to use sales enablement to your advantage, or how to prevent your deals stale out, Richard knows the answers, and he's more than willing to pass on his broad knowledge on these and many other topics.
Twitter: twitter.com/srichardv
LinkedIn: linkedin.com/in/saleskickoffspeaker
Website: execvision.io

John Barrows
John Barrows is a top sales trainer who helps sales reps reach their full potential and peak performance.
He offers the right guidelines, talks about different tactics and strategies, and mentions different sales tools and platforms which will make your job and life much easier.
By following John, you'll get the advice you need to make your business thrive and sell more efficiently.
Twitter: twitter.com/JohnMBarrows
LinkedIn: linkedin.com/in/johnbarrows/detail/contact-info
Website: jbarrows.com
Noah Kagan
You've probably heard about Noah Kagan, employee #30 at Facebook, #4 at mint, and the taco-loving founder of Sumo and AppSumo,
His YouTube channel announces that there are lessons from an 8-figure founder on how to start a business, grow it, or improve your marketing.
Check out his social media channels, and you'll be in for tons of growth hacking tips, the latest sales, and marketing trends, best practices, and a lot of fun.
Twitter: twitter.com/noahkagan
LinkedIn: linkedin.com/in/noahkagan
Website: okdork.com
Phil Gerbyshak
Phil Gerbyshak's effervescent personality and energetic approach to sales will definitely convince you that you can make it if you try hard and motivate you to do so.
He's a sales expert, a keynote speaker, and a popular author whose additional specialty is networking.
This means that he'll teach you how to use LinkedIn to create and nurture meaningful and lucrative connections with your prospects.
As he's big on social selling, you can also pick a couple of tricks from that field as well.
Twitter: twitter.com/PhilGerb
LinkedIn: linkedin.com/in/philgerb
Website: philgerbyshak.com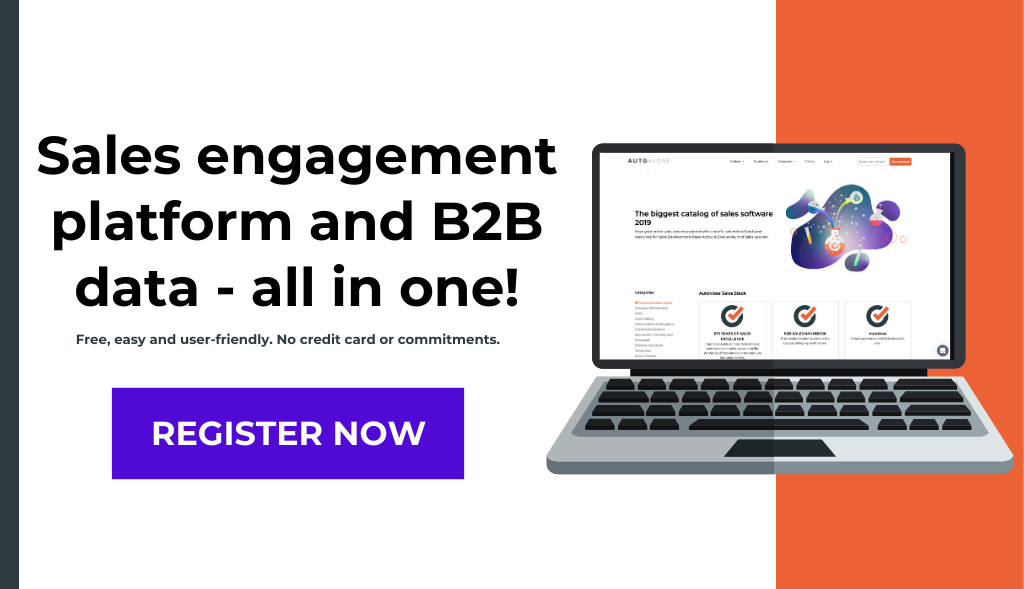 Brian Halligan
Brian Halligan is the Founder and CEO of Hubspot.
Need we say more?
Not really, but we will as he's a sales influencer from whom you can learn a lot about running a business and making it successful – Hubspot made almost $115 million in revenue in Q1 2018.
Twitter: twitter.com/bhalligan
LinkedIn: linkedin.com/in/brianhalligan
Website: hubspot.com
Dan Martell
Being a serial entrepreneur, an angel investor, and a SaaS business coach, Dan Martell has a lot of successes and failures under his belt.
The fact that some of his early startups were failures turned out to be a valuable lesson, and he gladly shares what he has learned over the years in business.
He does weekly YouTube videos in which he discusses different strategies to help entrepreneurs scale their businesses and explains to them how to run their team for the best efficiency.
Twitter: twitter.com/danmartell
LinkedIn: linkedin.com/in/dmartell
Website: danmartell.com
Jeff Haden
Jeff Haden is one of the top LinkedIn influencers, and besides being a keynote speaker and the Inc. editor, but what sets him apart and makes him a must-follow leader is his extensive sales background.
His advice can be very helpful if you're struggling with your motivation, so Jeff wrote his bestselling book "The Motivation Myth: How High Achievers Really Set Themselves Up to Win."
So, follow him if you want to develop and tweak a competitive, high-performing mindset that will help you to excel in sales, as well as in other fields of work.
Twitter: twitter.com/jeff_haden
LinkedIn: linkedin.com/in/hadenjeff
Website: jeffhaden.com