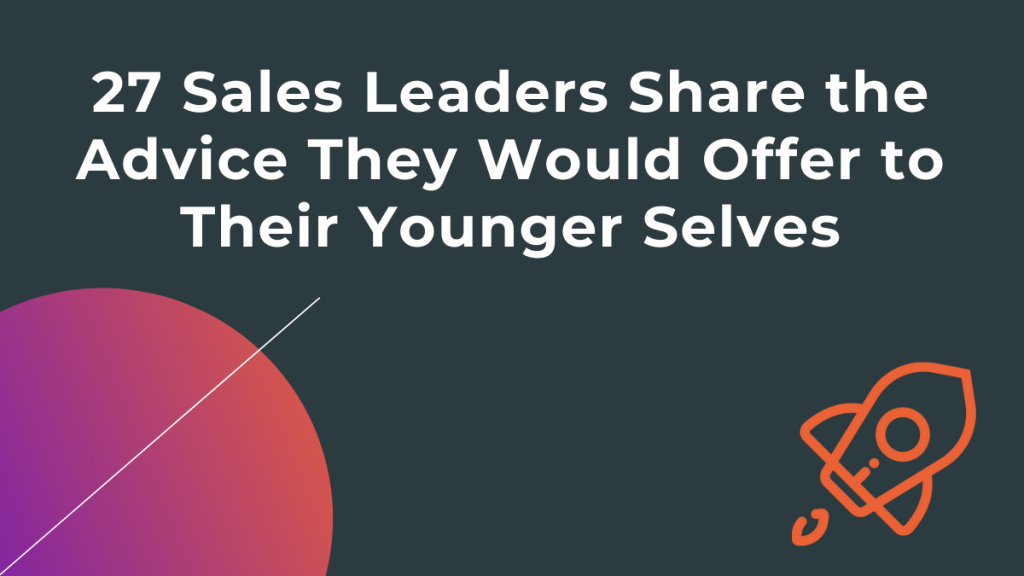 Reaching excellence takes a lot of time, effort, and many sleepless nights.
As a wise person once said, "There's no shortcut to success."
However, that doesn't mean that you shouldn't listen to those who have made it and are willing to be generous and share their recipe with all the secret ingredients that result in a winning combination.
While it's good to learn from your own mistakes, as that's the most valuable kind of knowledge, it's even more efficient if you have a roadmap that will show you how to avoid the most common pitfalls (and money pits) and dangers of being an entrepreneur.
Here are some tips that 27 eminent sales leaders wish they could give to their younger selves.
1. Jill Konrath, Author, Keynote Speaker and Founder of jillkonrath.com
Quality trumps quantity. In other words, it's not just about making the calls, it's about doing them so well that you get maximum results from every client interaction.
2. Mike Kunkle, Vice President of SPARXiQ
It's not about you or your products or services. It's about the buyers and their world – the problems you can solve, the opportunities you can enable, the outcomes they need that you can deliver.
3. Steli Efti, Co-Founder and CEO of Elastic, Inc
It's better to master one meaningful principle deeply than to have learned a thousand techniques and quick hacks.
4. Aaron Ross, Co-CEO of Predictable Revenue™ Inc.
Sales is a life skill – invest your time and energy to become great at it, and it will serve you well EVERYWHERE in your life: in ANY job in a company, in leadership, as an entrepreneur, or someone who starts a non-profit.

5. Lars Nilsson, Co-Founder and CEO of SalesSource
Get a life/career mentor outside the company you work for (in addition to the one you select inside the company you work for). You need two. Your life/career coach knows you beyond just what drives you at work. They care about your family and well being and will know you for 30+ years and you will go to them with more than just job/career-related advice.

…a bonus for earlier in their career peeps: Work hard, long and smart. People will notice if you are the first one in and the last to leave.
6. Dianna Geairn, Founder of The Irreverent Sales Girl
No matter what – save 10% of everything you earn. The nature of sales is to ebb and flow. When you have plenty of financial resources, you will weather storms easily and keep desperation at bay. You can relax and enjoy finding new opportunities when old solutions go by the wayside…as they will always eventually do.
7. Steve Shauck, Global Director of GTM and Business Development Programs, Oracle
Focus on persona and vertical acumen first and worry about product, feature and function last. Being able to have a creditable conversation is by far more valuable than knowing all the bells and whistles.
8. Lauren Bailey, President of Factor 8
You can do sales anywhere sister. Move to the beach!
9. Steve Richard, Founder and CRO of ExecVision
Get a mentor who sells really big deals to net new accounts. Covering a quota of $350k is VERY different than covering a quota of $10m.
10. Barbara Giamanco, Founder and CEO of Social Centered Selling
Understand how to read and utilize information found in customers' public financial data. It took a while for me to figure out that when you read through things like earnings reports, you find gems that can clue you to potential triggers to buy your product or service.
11. Richard Harris, Founder of The Harris Consulting Group
Become a student of the process for success rather than "waiting" for it to happen.
12. Kendra Lee, President of KLA Group
Only a very small percentage of prospects remember that you made a mistake.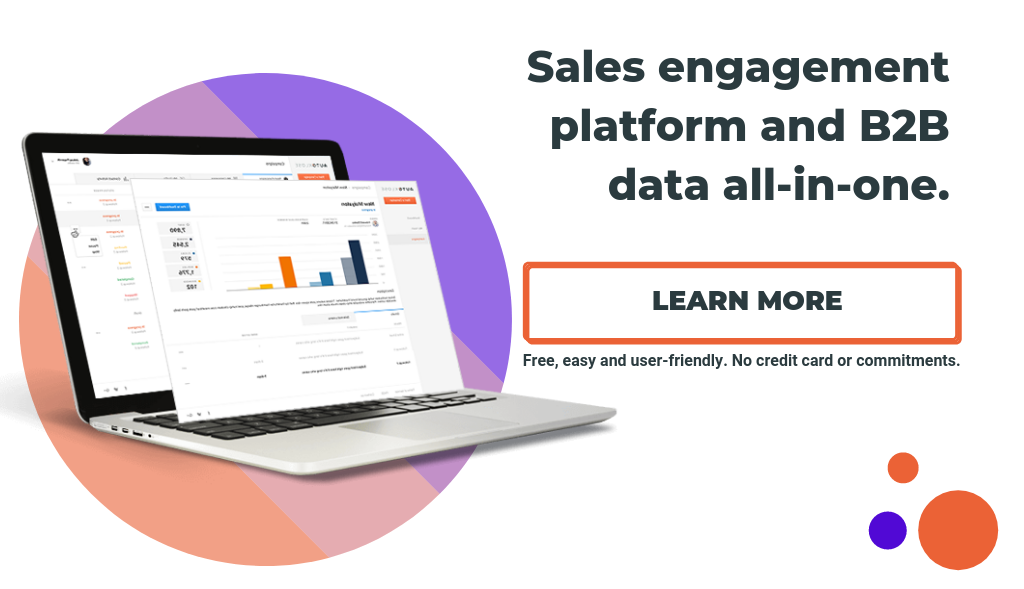 13. John Barrows, Owner of JBarrows LLC
Be more of a scientist in sales instead of an artist. A/B split test everything you do. try different approaches to everything and then track and measure your results to find out what approaches work and which ones don't. By being more of a scientist and split testing everything you can get a lot better a lot faster than I did.
14. Wendy Weiss, President of ColdCallingResults.com
The advice that I needed had to do with things other than sales. When I started my business I thought that because I was smart and liked to read I would be able to learn everything I needed to know about running a business. This was not true. It was not until I reached out to other business owners, entrepreneurs, trainers, and coaches that I was able to really grow my business. You don't know what you don't know. Get help from people that have "been there, done that."
15. Max Altschuler, Founder and CEO of Sales Hacker
Be patient and keep your head down and work hard, and good things will happen.
16. Dionne Mischler, Founder and CEO of Inside Sales By Design
I wish someone had told me it's ok to be myself and being authentic and human is ok; we all make mistakes, learn from them and move on.
17. Tibor Shanto, Chief Sales Officer, Renbor Sales Solutions Inc.
Focus on the craft, and success will be sustained.
18. Tamara Schenk, Researcher Director, CSO Insights, The Research Division of Miller Heiman Group
In all areas of your life: make choices that are in balance with your heart, soul and mind. Whatever you do, manifest in line with your soul's highest path and purpose.
19. Jonathan Farrington, CEO of Top Sales World, Editor of Top Sales Magazine
Customers only really remember their last experience with us. They are not disposable tissues and anyone thinking that way will soon find that the box is empty.
20. Paula White, Director Inside Sales, Bound Tree Medical
Keep your head down and stay focused. Personal Development is key, when you are not getting it at work, go out and find it.
21. Bob Perkins, Founder & Chairman, AA-ISP (American Association of Inside Sales Professionals)
Focus on the fundamentals: Be the first one at work and the last to leave. Do more than what is asked of you. Never put others down or criticize your competitors. Be respectful of everyone no matter what level they are in the organization. Be kind. Be positive. Be genuine.
22. Cory Bray, Co-founder of ClozeLoop
When you close a deal, the best way to celebrate is by disqualifying the worst opportunity in your pipeline.
23. Sean Sheppard, Founding Partner of GrowthX and GrowthX Academy
1. That selling is helping. Your purpose is to help others get what they want ethically.
2. That there is no distinction between personal and professional development in human facing work. Be a better person and you will be a better professional.
3. The most important skills you need to develop to be successful in sales are:
a. Mindset – Do you have a growth mindset and the right attitude? Are you open to improving yourself to be a better sales professional?
b. Accelerated Learning – Can you be a learn-it-all instead of a know-it-all? Can you train your brain to learn quickly and acquire new skills to stay in front of an ever-evolving landscape?
c. Business Acumen – Do you understand how businesses make money? Who they serve and why? How and why they buy and how you can help them and those who work in them be more successful using your product or service.
4. Market Acumen – Can you quickly apply your skills to any new product or market and become a subject matter expert in that product and/or market to lead your customers down the proper path to success?
5. Communication – Can you articulate value across all modes and methods of human interaction? Can you, speak, write and behave with the utmost clarity, brevity and integrity?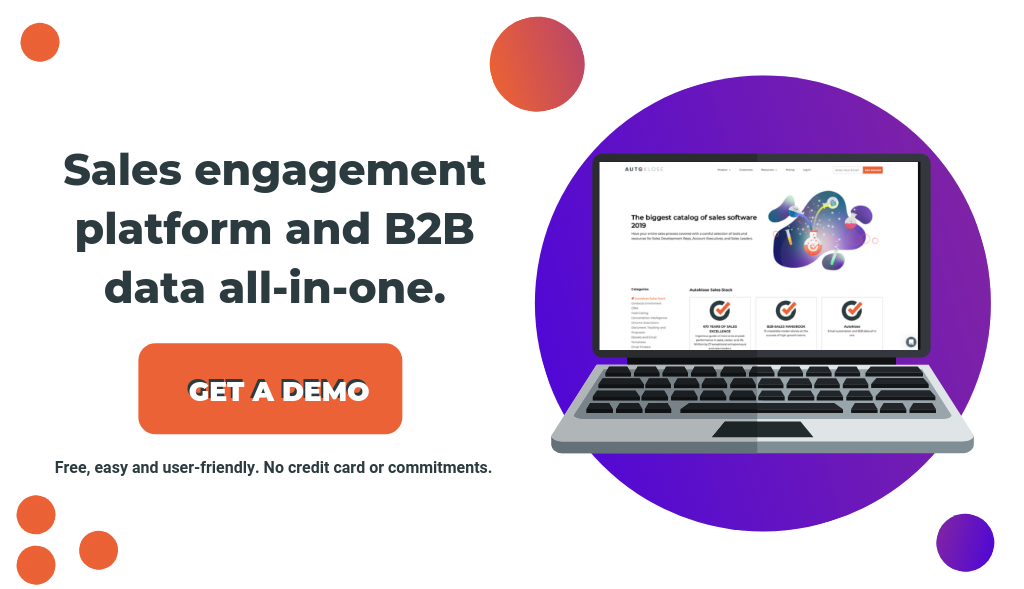 24. David R. Bradley, Sales, Cardone Training Technologies, Inc.
Frequency before greatness and commit first, figure the rest out later. We get too tied up in details and overthinking. As Grant says, the #1 rule of success is to show up. So even if you have no idea what you're going to say, you'll be far better off taking the shot and picking up the phone or talking to that girl or whatever it is you're afraid to do.
25. Chris Ortolano, Founder of SalesStack.io
Find a boss that supports your ideas and will also push you outside your comfort zone. Learn to measure, test, and modify (iterate) before you start placing bets on improving your sales process. That said, you have to continually modify your approach to keep up with savvy buyers and rapidly changing marketplaces. Another great way to do this is to find an online community and commit to engaging with peers and mentors. Ask for help when you need it. You can get an MBA in sales without going to grad school if you know where to look and who to connect with. Learn, do, teach and you will become a leader in your organization.
26. Jamie Shanks, CEO of Sales For Life
The compounding ROI of investing in yourself. I really started investing in my personal sales knowledge in my 30's, and would be that much further ahead if I had have started that process at 23.
27. Adrian Chow, Executive VP, Sales & Marketing, Autoklose
In a way, sales can be literally the most rewarding job on the planet. It is one of the few careers where every day, every month, every year your results are binary. Are you selling, or are you NOT selling? I never really needed a pat on the shoulder from my boss to tell me I was doing a good job. Every morning I woke up, my name was on a list. I was either at the top of the list or I wasn't. Decide for yourself which alternative you enjoy better.

Surprise: a bigger paycheck is way more motivating than a firm handshake for a job well done.