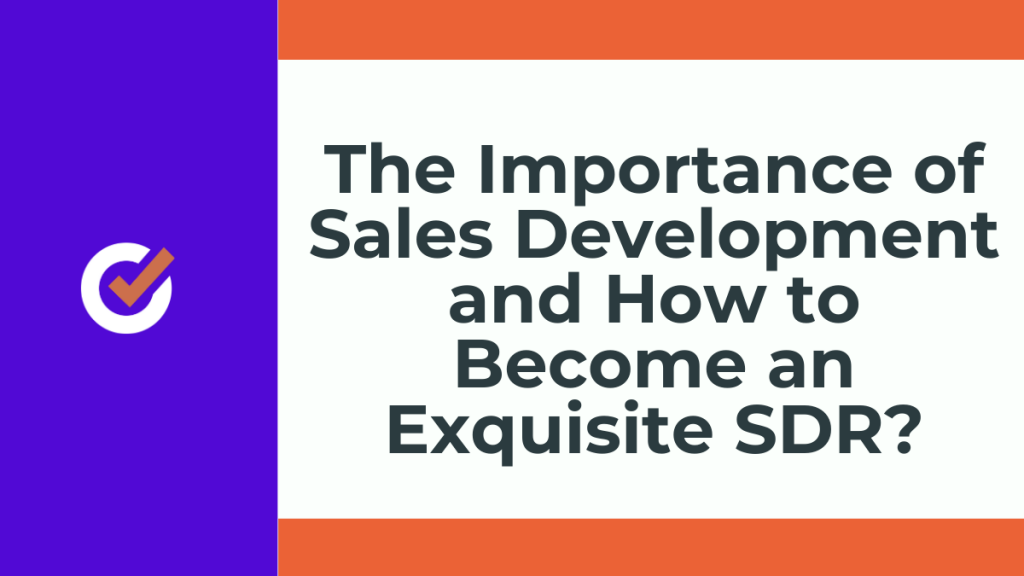 In the traditional sales hierarchy, those who close deals steal all the thunder and receive the accolades.
But their triumph wouldn't be possible without the people who usually stay out of the spotlight, while their efforts aren't much talked about.
Sales development representatives (SDRs) are equally important as those who finalize all the deals and get your prospects to actually sign. These hard-working sales teams are standing in the wings and never have to hit sales quotas.
Their job is to do the prospecting part of sales, setting up qualified meetings and demos, optimize the sales process, and practically identify and create sales opportunities.
We've talked about the importance of this discipline with 27 exceptional sales leaders and entrepreneurs and the main question was:
What are the most important tasks that you think SDRs are not doing?
Here's what they said.
1. Jill Konrath, Author, Keynote Speaker and Founder of jillkonrath.com
Figuring out "how to sell" dominates an SDRs mindset—which it should. Yet they'd achieve greater success if they spent more time learning about their buyer's goals/objectives, their status quo relevant to what they sell, challenges/issues, why changing is worthwhile and how decisions are made.
2. Mike Kunkle, Vice President of SPARXiQ
I still see far too much of a product- and feature-based prospecting approach, and far too little of a buyer-oriented, problem-focused approach. The lack of domain expertise, business acumen, and the inability to "speak the buyer's language" and tailor messaging based on the 1) persona/role, 2) likely challenges and opportunities, and 3) outcome/metrics that matter most, is hampering not only the success of SDRs but our profession. There certainly are pockets of excellence and I get that it is a difficult and often under-appreciated role, but we should be putting far more seasoned (or far-better educated and trained) people in the SDR seat.
3. Steli Efti, Co-Founder and CEO of Elastic, Inc
They're not listening enough to their prospects. Pretty much every sales rep I've ever spoken with THINKS they're listening to their prospects, but very few actually do it to the degree that's required to be a truly exceptional salesperson. The most important thing any salesperson can do is to maximize the time they spend communicating with and listening to, prospects.
4. Aaron Ross, Co-CEO of Predictable Revenue™ Inc.
1) They do not make enough phone calls of any kind,
2) they don't invest the time to become comfortable and expert at phone calls (such as role-playing and training), and
3) giving up too easily on accounts.
5. Lars Nilsson, Co-Founder and CEO of SalesSource
Many SDRs believe that if they understand the product well enough, and communicate the capabilities of that product to enough people, then they will find success. What these SDRs fail to realize is that the buyer's landscape has changed. Not only are B2B decision-makers more informed than ever, they are buried under a deluge of data points, blog posts, peer communities, and sales chatter that leave them paralyzed and stressed in the buyer's journey. Adding to this problem is the fact that SDRs now have access to technology that massively scales their outreach activity. The result? Legions of mini-marketers who carpet-bomb corporate inboxes and phone lines with product pitches.
Instead, SDRs need to understand the why behind their product, the corresponding gaps burdening their prospects, and the unique why now moment that will compel change. This shifts the message from "Our data solution provides millions of records at a low cost" to "Your business just posted a year over year loss. We're seeing similar manufacturing companies struggle with revenue because they are targeting the wrong distributors. Are you looking to fix that?" This approach sparks curiosity instead of attempting to sell the product. Ultimately, the best SDRs specialize in finding these gaps and leave the product pitch to their closing counterpart.
6. Dianna Geairn, Founder of The Irreverent Sales Girl
Researching prospects for opportunities to personalize outreach. Then, engaging their natural genius to connect meaningfully with prospects in a way that uses the research and their own personality as a competitive advantage.
7. Steve Shauck, Global Director of GTM and Business Development Programs, Oracle
Preparation is the one that always comes to mind. Why are you making that call, sending that email, reaching out via social means, etc. right now? What are you going to say and why? How can you help achieve their outcome? SDRs (or any other XDR) must develop and be taught the skill of preparation, so they are prepared to speak the to the persona, know enough about the vertical to be considered credible, and have more than just an idea as to what the firm does.
8. Lauren Bailey, President of Factor 8
Capturing new contacts. Of COURSE they lied on the form! 🙂 There's a lead in there somewhere and a title that loves talking to you. Go find them.

9. Steve Richard, Founder and CRO of ExecVision
Asking questions to qualify and do discovery. For hunting sales, this is the toughest thing to teach junior SDRs to do. It comes with time, practice, and business acumen.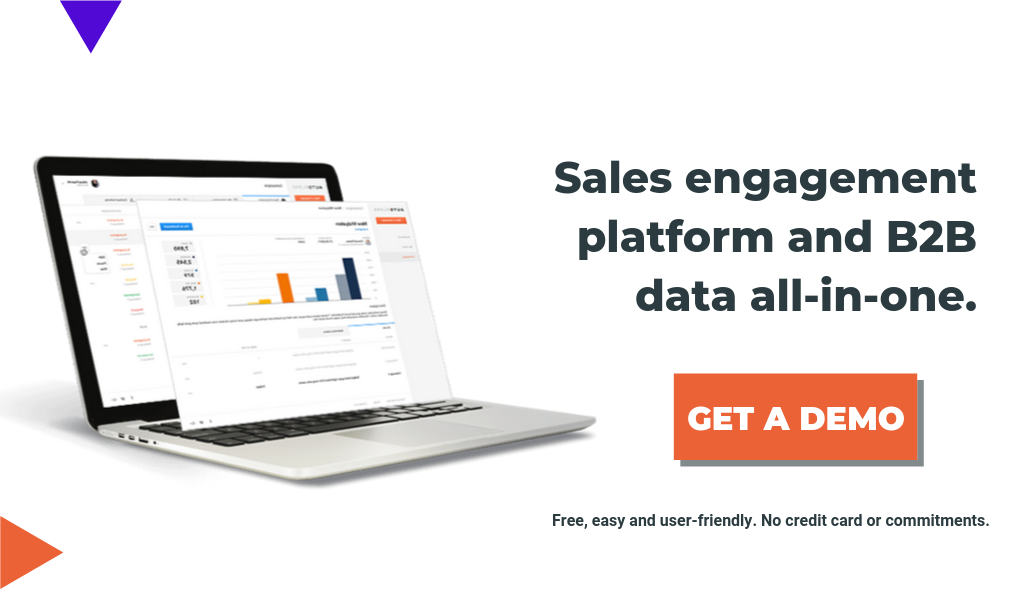 10. Barbara Giamanco, Founder and CEO of Social Centered Selling
Following a process of asking for referrals. Referrals are proven to get you meetings quickly but few reps do it consistently.
Lack of personalization and relevance in sales messaging because reps are not doing their homework before reaching out to prospects. Generic messaging is easily ignored.
Opportunity qualification. Not everyone is a qualified buyer and SDRs often spend too much time trying to book meetings with people who do not fit your target buyer profile. SDR's should be booking meetings with the right buyers not just anyone with a pulse who says yes.
11. Richard Harris, Founder of The Harris Consulting Group
Great question. Unfortunately I think too many SDRs, and frankly, all people are not putting forth enough of the right effort into the right places. I am all for reading books, podcasts, etc. However, the lack of execution on the knowledge you've received is what is holding people back. If you listen to a podcast, what is the one thing you do to ensure you change your behavior. In short self-accountability and implementation is lacking.
12. Kendra Lee, President of KLA Group
Make consistent calls. It seems like reps prefer to send emails over calling. I know you reach voicemail most of the time, but seeing that you took the effort to try to reach them by phone makes a difference with prospects. That's especially true if they listen to your message. It will increase the likelihood that prospects will reply to your email, or take your call next time.
13. John Barrows, Owner of JBarrows LLC
Educating themselves to improve their business acumen. I didn't realize until I was older how beneficial it was to be proactive about your business acumen and educating yourself on topics that executives care about. Most young SDRs educate themselves on what their job function is and don't focus on the big picture of their career.
14. Wendy Weiss, President of ColdCallingResults.com
If SDRs are properly trained and have a specific, step-by-step process to follow, they will make fewer mistakes. The step-by-step process needs to include conversation scripts, voicemail scripts, email templates and the proper timing and use of each of these elements. When a company has a defined, step-by-step process that includes metrics and benchmarks for the process and for the outcomes, it is much easier to train a new hire and help them be productive quickly.
15. Max Altschuler, Founder and CEO of Sales Hacker
I think a lot of teams are lazy in their outreach and are lacking in their research of the prospect and their company. These days between LinkedIn, the internet, and these new sales tools, you can run through BANT and pre-qualify people before ever speaking to them. Do that!
16. Dionne Mischler, Founder and CEO of Inside Sales By Design
For SDRs to be successful, they need to be able to curate information, develop a talk track, and head into their calls with confidence. A lack of experience in how organizations make decisions can severely limit the success of an SDR. Training needs to include scenarios that bring to bear organizational context.
17. Tibor Shanto, Chief Sales Officer, Renbor Sales Solutions Inc.
Being "in" each call, they are allowing the prospect to dictate the direction of the call, which is usually different than where the SDR needs it to go. By starting with a focused introduction, SDRs are in a better position to drive the call and drive the direction. If they allow the prospect to dictate things, conversions will decrease, take longer, and they will have to work harder.

18. Tamara Schenk, Researcher Director, CSO Insights, The Research Division of Miller Heiman Group
Effective prospecting: The amount of bad prospecting emails and LinkedIn messages I receive shows the desperate desire to get to potential buyers by maximizing the amount of evil, product-pushing, "one size fits all" messages. However, the impact of poor prospecting practices is more significant than just failing to generate leads. It's essential that SDRs check and analyze the CRM and the social media data BEFORE sending prospecting messages to the wrong people or existing customers. And, NEVER send product-push messages. Nobody cares about what a product IS and what it DOES. Only what it could MEAN in the buyer's context; that could be of value. Effective prospecting messages themselves have to be valuable, relevant and differentiating for the recipient. Therefore they have to be tailored. Always.
Enablement should play a key role, ideally together with marketing and sales operations, when it comes to develop and implement approaches on how to use available data to improve the quality of the entire sales process. And, it all starts with prospecting, and social selling is a crucial element, especially for SDRs. Additionally, sales managers also have to coach along those lines to ensure effective implementation.
19. Jonathan Farrington, CEO of Top Sales World, Editor of Top Sales Magazine
They are not, in my opinion, being persistent enough. They are giving up after the first or second "no."

20. Paula White, Director Inside Sales, Bound Tree Medical
Picking up the phones to make the calls.
21. Bob Perkins, Founder & Chairman, AA-ISP (American Association of Inside Sales Professionals)
Many new Business Development reps think the quantity of calls and emails yields the best results. They are told by inexperienced managers that "sales is a numbers game". If sales were strictly a numbers game, anyone could achieve success based on metrics alone. Not true. SDRs should focus on quality over quantity by personalizing their approach to prospects. People buy from people who know them, understand them, and genuinely care about them.
22. Cory Bray, Co-founder of ClozeLoop
SDRs don't understand SPECIFICALLY why their prospects should buy their products. They don't know what a prospect is doing at 2:33 PM on a Tuesday in October that causes them enough pain (or presents enough opportunity) to justify purchasing something new. Most SDRs have never seen a real customer use their product while discussing what things were like "in the old days."
Due to their poor understanding of specifically why someone would buy, they fail to optimize the questions they ask, the way they deal with objections, and how they close the prospect on a meeting with their AE.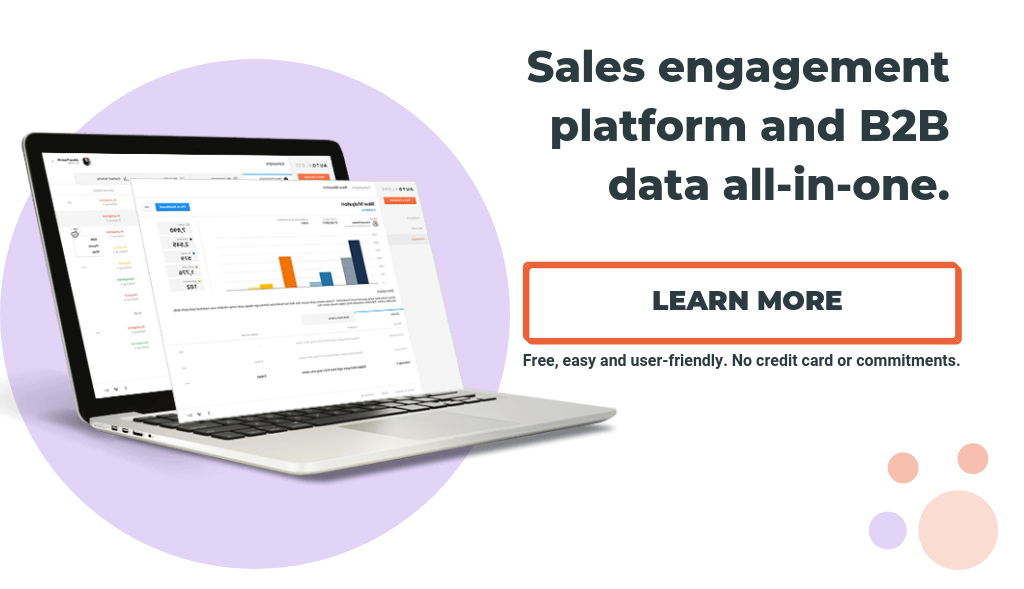 23. Sean Sheppard, Founding Partner of GrowthX and GrowthX Academy
Picking up the phone!
24. David R. Bradley, Sales, Cardone Training Technologies, Inc.
Prospecting and generating their own traffic. And the number one reason that doesn't happen is they don't know how which leads to the lack of training, knowledge, and practice. Experience doesn't have to be gained by practicing on a client. In the Cardone office, we train, motivate, and role-play every single day. It can take 12-24 hours to get rusty.
25. Chris Ortolano, Founder of SalesStack.io
The SDR role has been bastardized from its true purpose as a discovery expert into a glorified appointment setter. We need to embrace the true nature of the role, which is also referred to Account Development Rep (ADR). The ADR is empowered to increase their knowledge on the job to innovate and find new ways to engage with their buyers.
26. Jamie Shanks, CEO of Sales For Life
Proper time management around Account Selection, Account Planning & Storyboarding. This workload (outside of sales engagement hours) is critical to sales quota attainment. Sellers that learn to balance their Account Selection process with "The Sphere of Influence" and pre-plan 5+ sales plays in digital storyboards for their customers have a much more fluid account activation probability.
27. Adrian Chow, Executive VP, Sales & Marketing, Autoklose
Pick up that phone. Earn yourself that right to ask for the business. The more time that you waste dancing around a possible NO, costs you every YES that is waiting around the corner.
Believe in what you are selling. SDRs sometimes talk themselves out of the sale before they even say the first word. If you yourself do not believe in the product or service you are offering, why would anyone else? Have a solid Pre-Call Plan, know all your competition, and already have an answer to handle every objection you know you may hear.
Always stay relevant. As cliche as it sounds, don't give up. Hang around. Continue building your relationship, rapport, and friendship with that whale you are hunting. One day, a competitor will inevitably slip up, and all that work you put into staying in the "conversation' will result in the business coming to you.