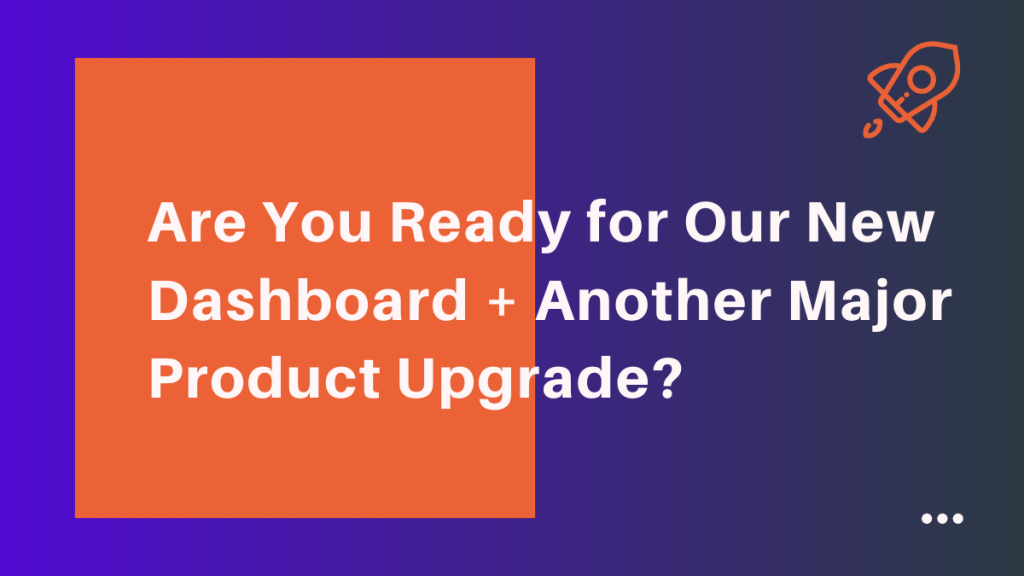 Finally, after a couple of weeks of hard work, testing, fixing, and tweaking, our new Dashboard is live and at your disposal!
But, before I introduce its new features, functionalities, superpowers, and show you what it's capable of, I'd like to say that what we did isn't just your regular aesthetic makeover.
Together with the help of our loyal users, we decided to perform a serious facelift and enhance the existing Dashboard so that it can give an additional boost to your prospecting, nurturing, and klosing efforts.
Now you'll have much more detailed analytics which will allow for high-precision targeting and successful lead hunting.
Let's see how you can go after the big game and score the best deals.
How Does It Work?
Autoklose Dashboard allows you to see all your campaign statistics, including overall team campaign statistics in one place.

The idea behind all these dashboard improvements is to show you more useful data and stats, so the two main graphs show the day of the week with the highest open rate and the hours that get the best percentage of opens.
This way you will be able to create more targeted campaigns and know what the best days and times are for sending emails depending on your audience.
Most opens happen within an hour of sending, so the data shown in the Dashboard will help you schedule your campaigns for optimal engagement and achieve the highest open, response, and click-through rates.
All hourly data is shown in the user, that is your, time zone, so if you're targeting prospects from another time zone make sure to convert the time difference to get relevant data.
The timing of your emails is a critical component of your email life cycle campaign and these strategies are a good place to start, but you need to know your audience and you need to know what works the best for you when it comes to your recipients.

New Features
So, let's talk about the improvements we made and the features we added to the Dashboard.
Top 3 Warmest Prospects – The prospects with the highest activity engagement, which means that they are most likely to convert. This stat represents the number of points that are assigned to each recipient based on their activity and interactions with your emails.
Top 3 Clicked Links – This value shows the most popular links, that is, the ones that performed best. What we're talking about here is the number of unique clicks on a single link across all your campaigns up to date.
Top 3 Converting Templates – This stat helps you identify the best-performing email template across all your campaigns. Top 3 highest converting templates are those with the highest response rates. Only custom templates will be accounted for – predefined sales and marketing or blank templates won't be shown in statistics. This means that you need to create new, custom template first, save it for future reference, and then use it in your campaign.

Note: We want to show you the most relevant data, so you need to have at least 50 emails sent and then you'll be able to see the stats.
Premium Features
For our Premium Users, that is the ones who have the DataUnlimited add-on with millions of verified contacts, we have implemented some extra features.
Top 3 Warmest Job Titles- The number of contacts holding a particular job title across all your campaigns, that have come through DataUnlimited.
Top 3 US States- The number of contacts from a particular U.S. state across all your campaigns that have come through DataUnlimited.
Top 3 Companies – This value refers to the companies based on the number of contacts across all your campaigns that have come through DataUnlimited.

What If You Get the Message: DataUnlimited Not Enabled?
You're not subscribed to DataUnlimited. Start chatting with our sales team now – click here to schedule a call and learn more about this powerful functionality.

Campaign Statistics
There are two tabs on the Dashboard screen, one showing your campaigns only and the other showing team campaigns.
My Campaigns
This section displays your personal campaign statistics only. You can see the statistics of any campaign.
You can also see all the contacts that have interacted with the campaign by clicking on the Sent, Opened, Clicked, Bounced and Replied sections. This will take you to the appropriate list showing details of the interaction.
Team Campaigns
This section shows pinned campaigns shared by your team.

How to pin a campaign:
Go to the Campaigns tab
Click on Team campaigns
Find and mark the campaign that belongs to a team member that you want to be shown in the Dashboard.
Click on the Pin button to add a particular campaign to the Dashboard.
Please keep in mind that only the Manager of the team can pin campaigns and include them in the overall statistics.
Only those campaigns that belong to your team members can be pinned. Campaigns created by the manager (except those in the draft mode) are already pinned by default.
That's Not All!
We've got another major update to announce.
This one mostly concerns a huge improvement in detecting email replies and their meaning.
What does that refer to in practice?
Namely, as you know once you launch your campaign, you get a number of different replies some of which are actually out-of-office emails and negative replies.
Regular analytics recognizes these as regular replies so that you won't get accurate information about the engagement of your recipients – all those OOO messages and negative replies qualify as responses and are included in the statistics thus muddling them and affecting their accuracy and precision.
Autoklose, however, isn't your regular platform and we already detect OOO messages and don't include them in the response statistics – however, with this new functionality, they got a separate label which will help you organize your prospecting efforts better.
So, our new functionality does recognize what your recipients are trying to communicate, thus tremendously improving your analytics.
We've added a bunch of new statuses for the recipients:
out of office,
autoresponse,
unsubscribe,
negative reply.
Autoklose is not only capable of detecting that a recipient is out of the office and labeling it as such, but also identifying the date of their return to work from the email itself.
We also improved the existing autoresponse and unsubscribe detection, so that these automatic replies won't be included in your response rate stats, and you won't have to worry whether your email will accidentally be sent to a recipient who unsubscribed.
Finally, we added negative reply detection, which means that you'll be notified when a prospect says that they're not interested in your emails or that they don't need a product. This new functionality will filter out negative replies and prevent them from being mistaken as a sign of engagement and interest on the part of your recipients.