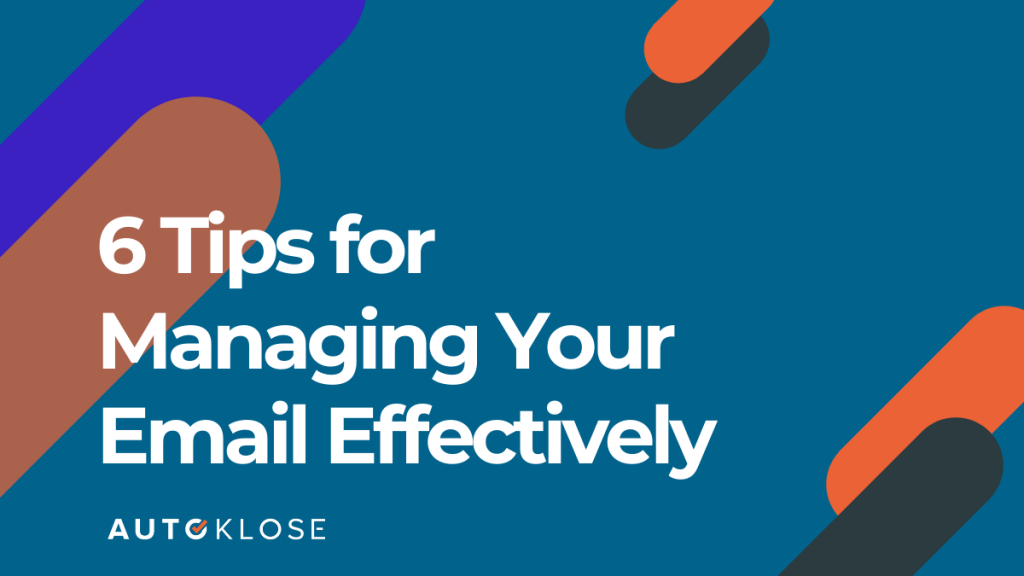 Okay, if you implemented our tips about how to get your emails into your prospects' inboxes, engage them, and improve your response rate, then it's very likely your inbox is packed with a lot of messages.
Hooray, mission accomplished!
But if we bear in mind that besides eagerly-anticipated prospect responses, you also receive a number of other emails, some of which are promotions, social media updates, and other different messages, it's clear your inbox can turn into a mess.
Since we're talking about hundreds of emails sent and received daily, staying on top of all that workload and not getting distracted can be a challenge.
That's why it's crucial to have an effective email handling method that will help you focus on really important messages and ignore those that don't bring any value without spending too much time on this task.
1. Designate Email Checking Times
With the rise of smartphones, approximately 50% of people use their mobile devices to check and respond to email messages.
That's a very handy option but can turn into a constant distraction. Notifications that keep on beeping can easily push us towards grabbing our phone and start scrolling endlessly instead of working on our current task.
You might not think that this is too big of an issue, but the truth is that it takes almost half an hour to regain your focus after each distraction. Do the maths, and you'll be surprised how much the smartphone can cost you in lost productivity.
To avoid this scenario, mute your email (and other) notification, and designate the times during the day when you'll open your messages and decide which ones should be replied to instantly, which ones can wait, and which ones can be deleted.
At all other times, keep your email notification muted!

For example, you can create a schedule and check your email when you come to work, before you go on your lunch break, and once before you leave. This way, you'll prevent yourself from getting distracted.
2. Turn Emails Into Tasks
A cluttered inbox can be a real nightmare.
When you take a look at all the read messages, you can hardly remember whether some of them are important or require a certain action on your part. That's how people forget to reply to emails or even fail to see a new message in such an avalanche of emails.
So, instead of checking a new message and telling yourself, "I'll handle this later today," either complete the task right away or write it down in your to-do list app. And in that case, you can delete or that email from your inbox or archive it.
If you're not sure whether you'll need the email you've read and replied to in the future, the archiving option will do the trick. Instead of hitting delete and agonizing later on, if you happen to need the information from it, keep it but in a way that won't clutter your inbox. Better safe than sorry!
Gmail Labels and Folders can help you a great deal with organizing your inbox and keeping clutter away.
However, bear in mind that although it's common to respond to an email message within 24 hours, don't wait for that long – respond to short emails that don't require more than five sentences immediately upon reading them. Even if you're on vacation, important mails shouldn't sit in your inbox for longer than 48 hours.

3. Create Reply Templates
By examining your "sent" folder, you'll most certainly notice certain categories of answers – thank you emails, responses to outreach emails, different inquiries, and anything that's related to your field of work.
When you identify all these categories, it's a good idea to create reply response templates for each of them so that you don't have to waste your time typing a similar reply all over again.
This means that you can simply personalize and adjust them a bit, and you're good to go. With this approach, you can save yourself a lot of time.
It's worth mentioning that you should automate your email as much as possible. By using an automation platform like Autoklose, you can make sure that your email outreach campaigns can be created and scheduled in advance, as well as that you never forget to send a follow-up or miss a business opportunity. You can also greatly benefit from our email sequence templates for different business situations, and thus additionally save time.
4. Set a Calendar Reminder for Follow-Up Emails
Sometimes certain emails don't only require an immediate reply, but also a follow-up message.
Even if your schedule isn't too hectic, it's hard to keep this in mind, which is why you should use your calendar to remind you to follow up.
You can move the said email message to the appropriated subfolder and set a notification in your Google Calendar by adding the date when you should follow up as well as the link to the folder location.
You can easily do this by clicking on the date on your calendar application and creating an event.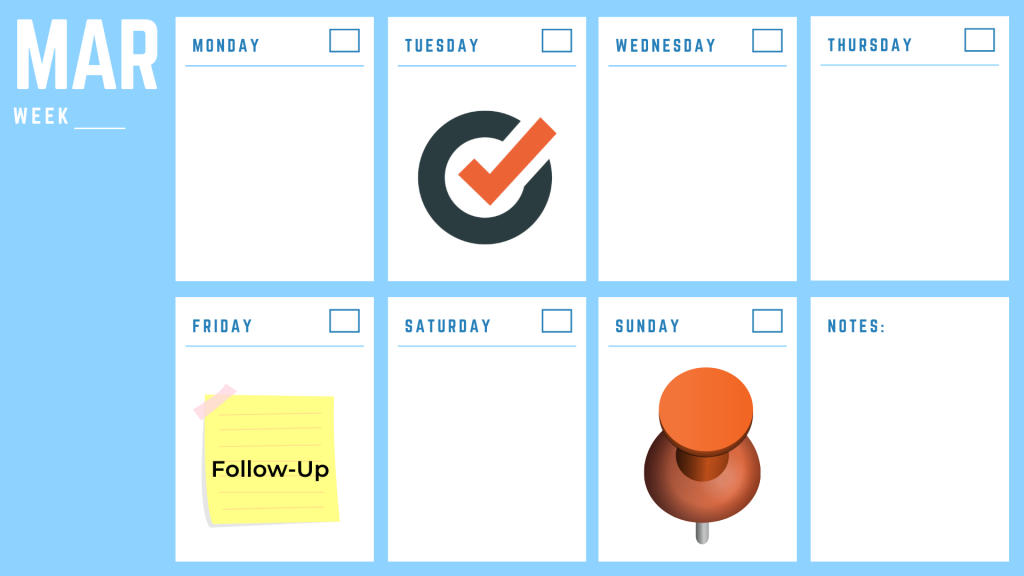 And you can rest assured that you won't forget about it.
5. Use Filters to Sort Your Emails Automatically
If you simply allow all email messages to flood your inbox unselectively, you'll have a hard time figuring out what's important and what's not.
After you've created different labels and folders, it's essential to set filters that will automatically send emails to the appropriate folder/label without distracting you.
You can easily do this in Gmail by clicking on the down arrow in the search box of your inbox. Enter the parameters you want and create different filters. There are numerous criteria that you can use, including email senders, subject lines, specific words, size, etc.
After you create a filter, you can decide where the emails that match the criteria will be directed – to spam, inbox, or any other folder.
6. Segment Your Inbox
This is another tactic that you can use to prioritize your emails.
Google has revamped one of its most powerful features, and its rollout happened on March 5, 2020.
You can have several inboxes based on your needs and personal priorities. Some of them might be: "Reply" (the ones that you have to reply to), "Awaiting Reply" (emails that you wait for your recipients to respond to), "Work" (emails related to work), or if you have several clients an inbox for each one of them.

Setting up multiple inboxes in Gmail is simple – go to Settings in your inbox, click on Advanced Settings, and enable Multiple Inboxes.
Bear in mind that you can have up to 5 different inboxes.
Although these tips are very simple and pretty commonsensical, they can significantly improve your productivity and help you put your email communication in order.