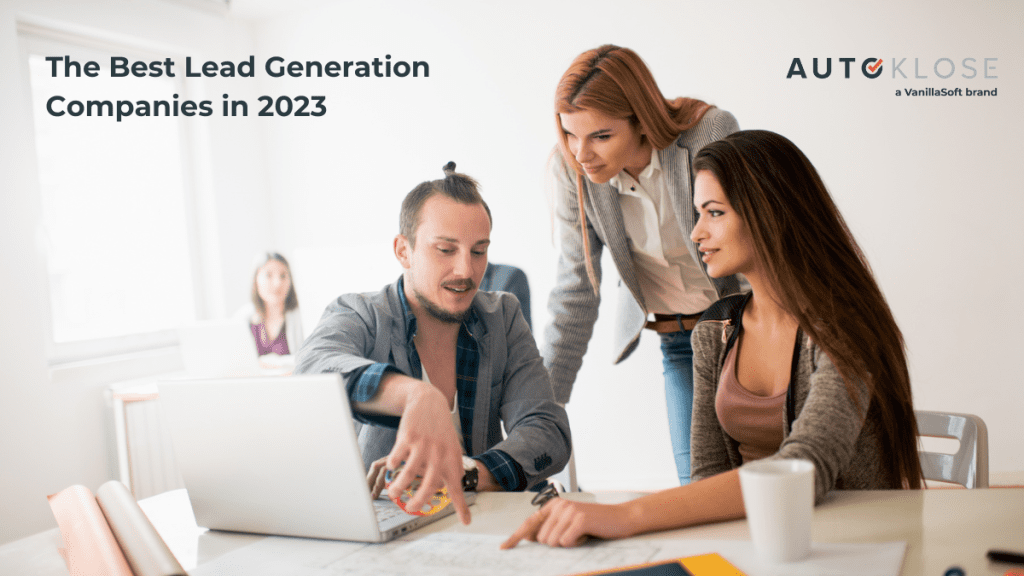 Sales might be a numbers game, but when we're talking about lead generation, quality comes first. So, if you want to fill your funnel with business opportunities that have the potential to convert into long-term customers and not just vanish into the abyss of missed chances, it's crucial to partner with a lead-generation agency that can provide a tailored, data-driven strategy. 
To help you pick the right one and make an informed choice, we've rounded up a list of top lead-generation companies.
Don't have a sufficient budget to expand your in-house SDR team? No problem, Cience can step in and shoulder. Its secret sauce is a data-driven PaaS — "People-as-a-Service" model. With bespoke teams tailored to your business needs, Cience ensures seamless integration with your existing strategies.
This next-level outsourcing solution adds a human touch to the automated lead-generation process and makes sure your pipeline is filled with not just any prospects but genuinely interested, ready-to-engage potential customers.
Cience covers a wide range of industries, including marketing, tech, retail, medical, hospitality, e-commerce, and financial services, among others. Besides a full suite of lead-gen services, the agency also offers sales automation, consulting, account-based marketing, appointment setting, and AI assistance.
A lead-gen landscape heavyweight, Belkins carved out a niche for themselves by focusing on exceptionally high lead qualification standards to serve customers spanning fifty different industries.
The agency leverages powerful, state-of-the-art tools to help their users build sustainable pipelines, while a detail-oriented approach to researching leads results in a high success rate. Besides prospecting, Belkins also offers appointment-setting services, CRM consulting, and LinkedIn marketing.
Businesses that want to generate leads, build their customer base, and skyrocket their business quickly, can greatly benefit from teaming up with Autoklose. Our powerful email engagement platform makes it easy to build targeted and highly personalized email campaigns and speed up the lead-generation process. 
With a huge database packed with millions of clean and verified B2B leads, Autoklose offers businesses an opportunity to choose contacts that fit their requirements. This way, they can be sure their outreach campaigns will reach the intended audience, score a lot of opens and clicks, and generate high-quality leads. 
A sophisticated reporting and lead qualification system means making informed decisions and improving lead-generation efforts. Seamlessly integrating with a number of different sales, marketing, and CRM platforms, Autoklose is a well-rounded solution for businesses that don't want to outsource lead-generation activities. 
LeadForensics takes a unique approach to B2B lead generation. Instead of just focusing on bringing new visitors to their clients' websites, they specialize in figuring out who anonymous website visitors actually are.
What really sets LeadForensics apart is their real-time lead alerts. The moment someone of potential interest lands on their client's site, the software informs them who they are, what industry they're in, and even which pages they're browsing.
Imagine being a store owner and getting a notification every time someone walks in, along with a list of items they're likely to purchase. It's this immediate, actionable information that makes LeadForensics an invaluable asset for B2B companies looking to convert website traffic into leads.

Lead generation is a challenging process. However, it's not enough simply to attract and capture leads. For converting those leads successfully, it's equally important to evaluate and nurture them, as well as optimize customer journeys.
That's what Salespanel promises to do, as their services go beyond lead generation and expand to lead potential evaluation, offering data-driven insights into visitors' needs and preferences and facilitating sales and marketing alignment.
RocketReach offers an interesting value proposition: direct access to decision-makers. Similar to Autoklose and unlike other lead generation companies that focus on inbound strategies or broad outreach campaigns, RocketReach provides a database of verified contact information for key people in various industries.
The platform collects relevant information from LinkedIn, company websites, and other publicly available sources, thus saving their customers hours they would otherwise spend scouring the internet for emails that may or may not be accurate.
RocketReach cuts through that noise by providing verified emails and even social media profiles, effectively giving their clients a fast pass to the people they need to reach.
Launch Leads specializes in lead gen, demand gen, and appointment setting. According to their website, their goal is to help B2B companies scale effortlessly and quickly. The solution's unique selling points are dead lead revival and trade show lead generation, but these aren't the only services they offer, as they also provide rapid inbound lead response, hyper-targeted lead lists, and lead nurturing.
Closing Words
Navigating the choppy waters of lead generation is challenging, to say the least. That's why it's essential to find a reliable partner to help you attract and identify high-quality leads. This list can point you in the right direction since each of these lead gen agencies brings something unique to the table. The first thing you should do is determine your business objectives and see which one of these options suits your needs.