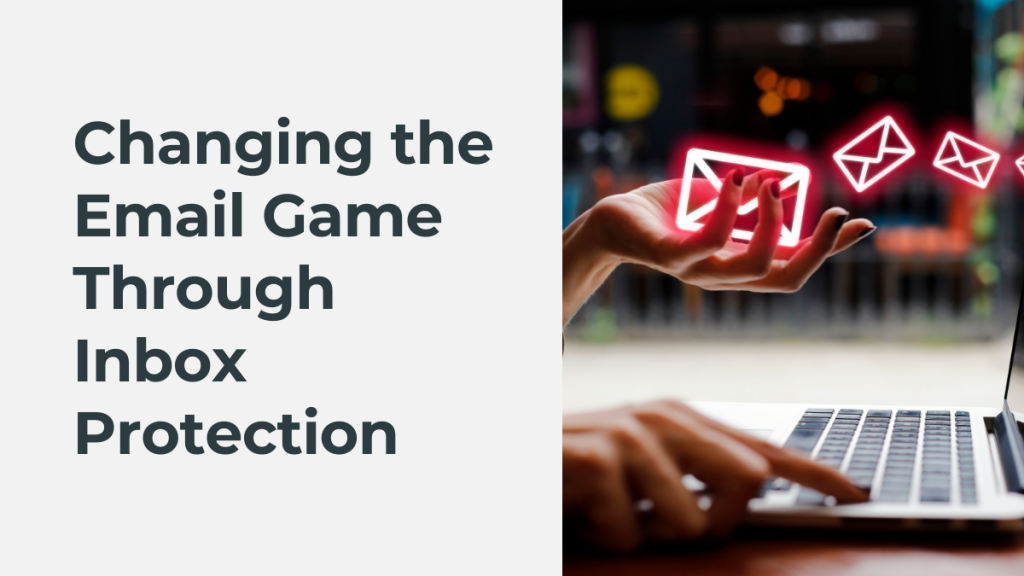 Andy Mowat, founder and CEO of Gated is on a mission to make email better, one inbox at a time—and to change the world, while he's at it.
Through a marginal cost to cold email senders (for a good cause), Gated forces better decisions and more thoughtful email interactions. The tool results in a hugely increased reply rate and a better overall email experience.
Gated is ultimately a viral tool, so word of mouth is a key component to its marketing success.
If you're one of the billions with access to an email inbox — chances are quite good that you are — you're probably no stranger to the wide range of cold emails that find their way to each of us these days: the good, the bad and the spammy.
The average email user receives hundreds and or even thousands of emails each month. And inbox protection can help prevent unhelpful or untargeted messages from even reaching your account.
Andy Mowat wants to make the world of email better for everybody. As founder and CEO of Gated, Andy is on a mission to transform our inboxes and he sat down Ollie and me on an episode of the 0 to 5 Million podcast. 
Keep reading to learn:
How Gated approaches inbox protection
How Andy strives to make outbound email better for everyone
Why word-of-mouth marketing is key to Gated's success
Inbox protection that makes the world better
The Gated approach to inbox protection started out as a fun and creative approach to Andy's overloaded inbox.
Having spent over two decades building sales and marketing engines, Andy's inbox was teeming with people selling to him. So one day, on a whim, he crafted a copy-and-paste reply to the swaths of cold emails.
He told the senders that, since he didn't know them, they weren't going to reach his inbox in any kind of meaningful way. But he offered up his Venmo handle and a description of his nonprofit. Andy promised the cold email senders that, if they made a donation of ten cents or more, he would give their message a good-faith read.
Andy soon found that people were donating much more than he was asking, which led him to pay closer attention to the potential of his idea. When acquaintances started asking him to provide the same solution for their inboxes, he knew he was onto something.
And so Gated was born.
"In its simplest form," Andy says, "We sit right before people's email."
Gated poses a challenge to unknown and untrusted senders. If you want to reach the recipient, you'll need to first donate to a charity of the recipient's choosing. Then, and only then, you can reach them.
Recipients not only pick their desired nonprofit for donations, but they also set their desired donation threshold. Seventy percent of the donation goes to the charity and the rest funds the Gated service, making it free to users.
Gated has the obvious benefits of driving funds to good causes and limiting the reach of potentially spammy cold emails. This form of inbox protection helps protect the end user's time by limiting how much effort they have to spend sorting through the unending noise of cold emails.
But Andy's goal is even loftier.
Changing the email game forever
Though inbox protection is the foundation of Gated, Andy wants to change the way we think about email.
He wants to encourage senders to be more thoughtful about getting the right content to the right audience before hitting the send button.
He cites the countless irrelevant cold emails we receive regularly, like ads hawking products or services for which we're not target customers.
Most experts estimate that the average reply rate to outbound emails, across the board, is in the low single digits — likely as low as 1%. Moreover, the outbound email world can be pretty thankless. Ghosting is the norm, not the exception.
With Gated, the average outbound email reply rate is closer to 50%. And the average charitable donation to reach a Gated user's inbox is around $3.
This marked reply-rate increase isn't the only impressive statistic: Gated users report a drastic improvement in the thoughtfulness and targeting of the emails they receive. The inbox protection Gated provides frees up recipients' time so they can give thoughtful consideration to senders who are actually engaging in a meaningful way.
"The ability [of] a small marginal cost to force better decisions is important," Andy says.
It can be easy — or at least efficient — to send large numbers of non-personalized emails to individuals that may or may not be qualified. But Gated forces a pause in that process.
By raising the "investment" ever so slightly (and for a good cause!), it asks senders to reconsider the question: Am I sending the right message to the right audience?
If the answer is yes, a small Gated donation puts them through to the right inbox.
If the answer is no, that email probably wasn't worth sending in the first place… and maybe the sender will reconsider their strategy the next time they click "send."
In this way, the endgame of Gated is to make all of us more thoughtful and personalized email senders and to put relevant messages in the hands — er, inboxes — of recipients.
Word-of-mouth marketing to shape public perception
Because of its business model, Gated has brought in revenue from the start.
This has allowed Andy and his team to focus nearly all of their time and energy on just two things: product and marketing.
The initial marketing hurdle they face is changing how we think about email altogether.
The Gated concept may strike many as strange at first. But as Andy points out, plenty of business ideas that now make the world go 'round also seemed odd at first. (Think: getting in a stranger's car becoming rideshare, or sleeping on a stranger's couch, aka the homestay model.)
So Andy and his team have spent a lot of time on the Gated brand, shaping perception around this innovative approach to inbox protection.
Ultimately, Gated is a viral tool. By design, potential users' exposure to the brand increases constantly. When someone receives a Gated email and their interest is piqued, they automatically want to know more.
Word of mouth is key to the marketing strategy for Gated. Each individual who uses it might share on social or tell a handful of people about how Gated saved their inbox. On the flip side, those who receive Gated emails usually have a great (share-worthy) experience donating to a cause.
In fact, this viral, organic marketing is so effective that the product side of the Gated team is working just to keep up with widespread interest. There's a waitlist for new signups.
"We're building it out as fast as we can to be able to handle the demand," says Andy.
Completely transforming the world of email is a full-time job…but someone has to do it, right?