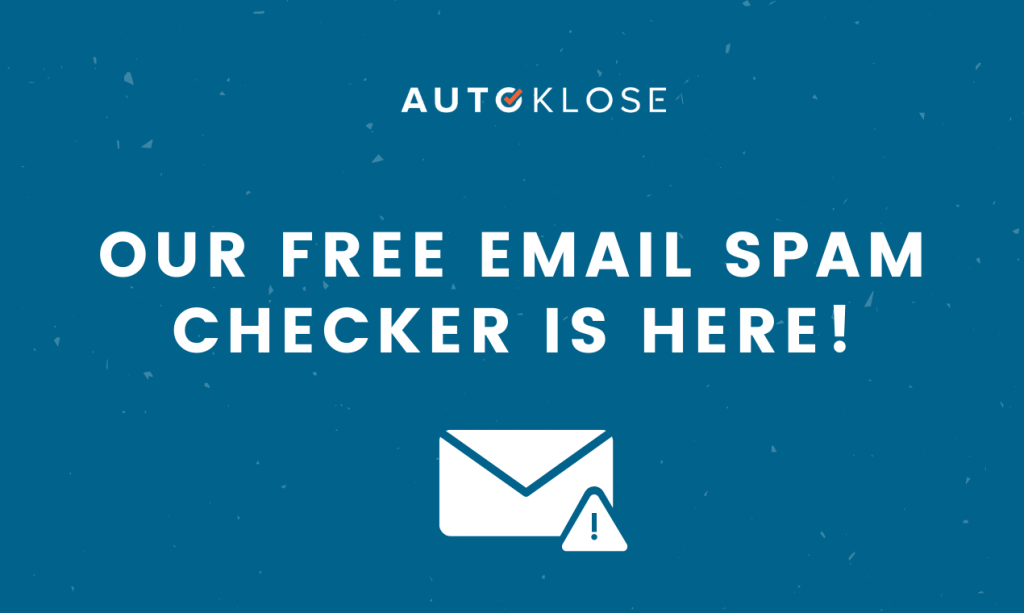 But why should I care about it when I'm not a spammer, you probably ask yourself.
That's great, but sometimes even the best of us can easily and unintentionally slip into adding a couple of spam words or phrases in the email copy and trigger spam filters.
The result?
That email will most certainly end up in spam folders of our recipients.
After just a few such faux pas, your sender reputation will be tarnished, and you'll be marked as a spammer in your Email Service Provider's books.
That's why you should care.
All Autoklose users can take advantage of our robust Spam Analyzer integrated into our Email Editor, but as of now, even those who aren't our subscribers can make sure that their emails are spam-free.
CHECK OUT OUR FREE EMAIL SPAM CHECKER
How Does Our Email Spam Checker Work?
It's an easy-to-use but powerful and convenient free tool that will highlight spam words within your email copy and prompt you to change them.
All you have to do is copy-paste your text into the editor, and that's it.
Here's how our promotional email could look like if we didn't use the Autoklose Email Spam Checker:
As you can see, a bunch of seemingly innocent words has been highlighted, which means that this copy would send spam filters into a frenzy and raise a lot of red flags.
That's why it's recommended to check your every email using this tool and stay on the safe side.
It's worth mentioning that you shouldn't have more than two spam words in your copy.
We Threw in Some Closing Tips Too
Besides checking your emails for spam, our free tool also provides additional tips to help you create engaging and highly-converting copy.
For example, omitting a subject line can negatively impact your open, click, and response rates. Similarly, personalizing your subject line and copy can significantly improve your odds of receiving a reply from your recipients.
When you complete an action, such as personalizing your copy by or adding a subject line, the corresponding tip will be crossed off the list, until your copy is well-rounded and likely to get your recipients to take action.
Check it out and let us know what you think