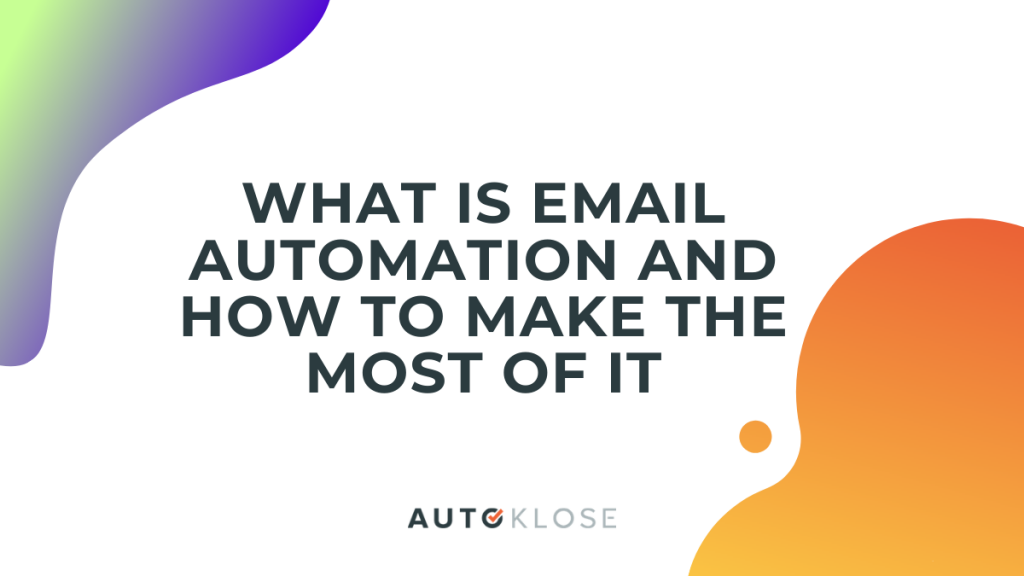 We've been talking about all the benefits of email marketing a lot, and it's clear that this strategy is among the most cost-effective and powerful when it comes to growing your customer base and staying in touch with your prospects.
But the thing is that your email marketing strategy can't be successful without yet another secret ingredient – automation.
If you've ever tried to send your campaigns manually, you know what an ordeal it is to keep track of all the emails, replies, bounces, and other KPIs. Not to mention that if you have more than 5 prospects, it's virtually impossible to stay on top of things.
Email automation is a game-changer as it allows you to send schedule and personalized and timely emails in bulk without worrying that you'll forget to respond to a prospect or send them the same message twice.
What Is Automated Email Marketing?
Automated email marketing refers to the practice of sending out real-time one-to-one messages to your prospects and customers automatically based on certain schedules, triggers, or behaviors, with the purpose of increasing and strengthening customer engagement, building loyalty, and improving retention.
In other words, with the help of email automation tools, it's possible to be highly responsive and send very specific email messages to individual users automatically based on predefined actions they take or don't take, and do it in a timely manner.
Welcome emails, Shopify abandoned shopping cart emails, or reminder emails are examples of automated email marketing. 
So, every time a new prospect signs up for your newsletter, you can schedule a welcome email that will be launched.
It's important to state the difference between automated and transactional emails – the former type of emails is sent when a customer places an order to inform them that the order has been received or shipped – proof of delivery.
The purpose of automated emails is to initiate engagement and not just to notify.

What Are the Benefits of Email Automation?
Although the very definition of automated email seems pretty self-explanatory in terms of the benefits you can reap, it's still a good idea to highlight the advantages of this approach.
Personalizing Customer Experiences
Stats say that customer experience is about to become the key brand differentiator as well as that it will overcome price and product in that respect. If we add personalization into this equation, we get a magic formula capable of building strong relationships with your prospects and customers.
That's why it's crucial to offer your prospects and customers the content and recommendations tailored to their needs, preferences, and interests.
You can set up trigger emails including
Onboarding/ getting-started/welcome emails
Abandoned shopping cart emails
Happy birthday/sign-up date/different milestone emails.
Such messages show your prospects and customers that you care and that you want to make their experience with your brand unique.
Or you can use so-called drip campaigns to send relevant content and offers in order to nurture your prospects and take them to the next step of your sales funnel.
Eliminate Repetitive Tasks and Save Your Team's Time
As your funnel and customer base grows, it takes more and more time to build, maintain, and clean email lists, as well as to create and monitor campaigns.
Given that employee productivity plays an important role in the overall success of a company, automating email marketing can give a big boost and transform the way we do business and build relationships with our prospects.
Namely, instead of wasting several hours a week on tedious, repetitive tasks such as creating lists and scheduling messages manually, your salespeople and marketers can leave all that to automation tools and focus their time and energy to building deeper and more meaningful relationships with prospects.
In a nutshell, email automation will allow them to be productive and do more in less time, and make the most of their efforts.
Cut Costs and Save Money
First of all, email automation means that you won't have additional reps to send emails and manage your campaigns, and that means spending less money.
However, there's another way to cut your expenses through email automation.
Studies and surveys have shown that it's much more expensive to acquire a new customer than it is to keep an existing one. Email automation is a great way to nurture and engage your existing customers and prevent them from churning.
You can schedule a campaign that will target customers that haven't heard from you in a long time or those who have signed up for a trial but failed to convert.
Create an irresistible offer for them – a discount, freebie, or contract extension with some perks, and reach out to them in a timely manner.
Such campaigns are a great way to cross-sell and upsell your product or service, so make sure that you use every opportunity to remind your prospects and customers why you're the best option for them.
Email Marketing Automation Best Practices
Here are the most important steps that will make sure your email automation runs like clockwork.
Build, Maintain, and Segment Your List Carefully
A good and relevant list is crucial for the success of your email automation. Otherwise, you'll simply be wasting your time and energy to send emails that either never reach the intended recipients or end up in spam.
Autoklose allows you to import your contacts from different sources, including uploading CSV files, connecting different CRMs through Zapier and automatically adding new leads to your campaigns, adding contacts manually, or using our clean and verified database packed with millions of B2B leads.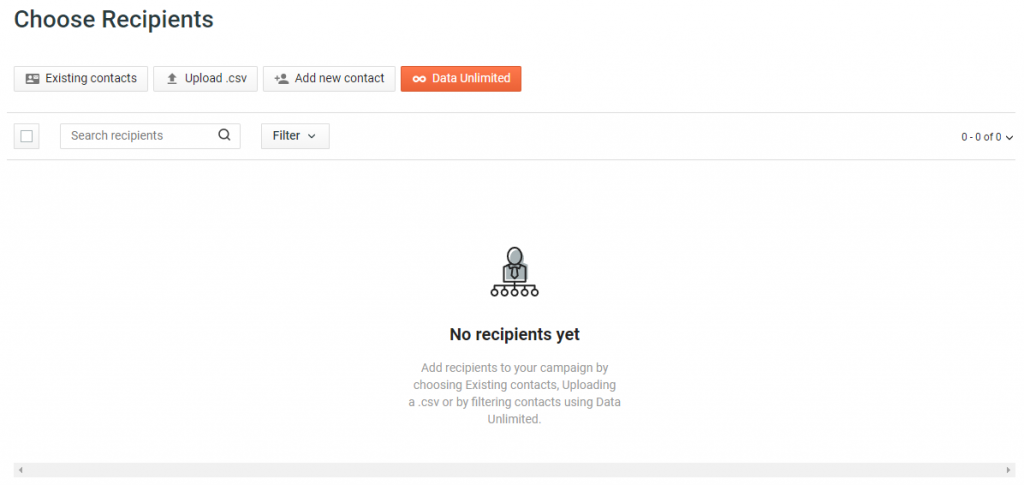 After you've made sure that your list is squeaky clean, you should segment it based on different parameters. This means that you can use different filters such as location, age, company size, revenue, etc., funnel stage, or different behavioral triggers to slice your list. For example, if a prospect opened your email or clicked on your offer but failed to convert, you can tweak your offer and target them.
Generally speaking, segmentation is what makes your campaigns relevant and effective.
Craft Your Subject Lines and Email Copy
This next step is crucial for capturing your prospects' attention.
Your subject line should be catchy so that your recipients feel compelled to open your message.
When it comes to the email copy, it has to be customized, meaning that your message should be geared towards the particular audience segment that you're targeting.
Autoklose allows you to either use some of the predefined email template sequences that can be adjusted and personalized or create your own template.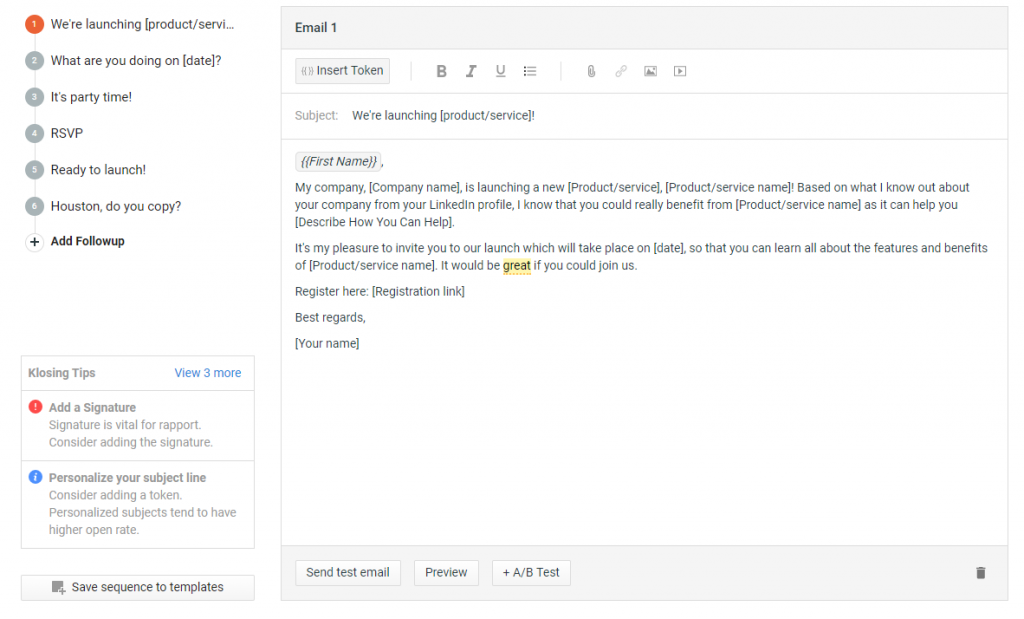 It's also possible to personalize different elements of your email and make it more appealing to your recipients.
Besides that, our Template Analyzer scans your subject lines and copy for spam words and phrases and underlines them, so that you can change them for something else and avoid ending up in spam folders.
What you'll also see in your email editor is a box with different tips that will help you polish your email.
Don't Skip A/B Testing
No matter how much you read about crafting the perfect email, subject line, signature, or picking the best timing, there's no one-size-fits-all solution.
This means that you should take advice from others, but it's up to you to figure out what works best for your audience.
And A/B testing is one of the most important tools in the process.
Autoklose comes with the A/B test feature that will allow you to make educated decisions about your campaigns and chose the subject line, copy, or timing that will ensure much higher open, click, and conversion rates.
Monitor Your KPIs
Paying attention to the effectiveness and performance of your campaigns is another essential factor.
Autoklose has a detailed dashboard that shows different metrics and KPIs such as open, click-through, reply rates, as well as, daily and hourly open rates, the top warmest prospects, most clicked links, and highest converting templates.


If you analyze these stats in detail and take them seriously, you will be able to identify what works and what doesn't, as well as find out what makes every particular segment of your audience tick.
For example, if you notice that your open rates are the lowest on Friday, you can take that into consideration the next time you schedule your drip campaigns – naturally, if we're talking about trigger emails, the timing depends on when your customers take action.