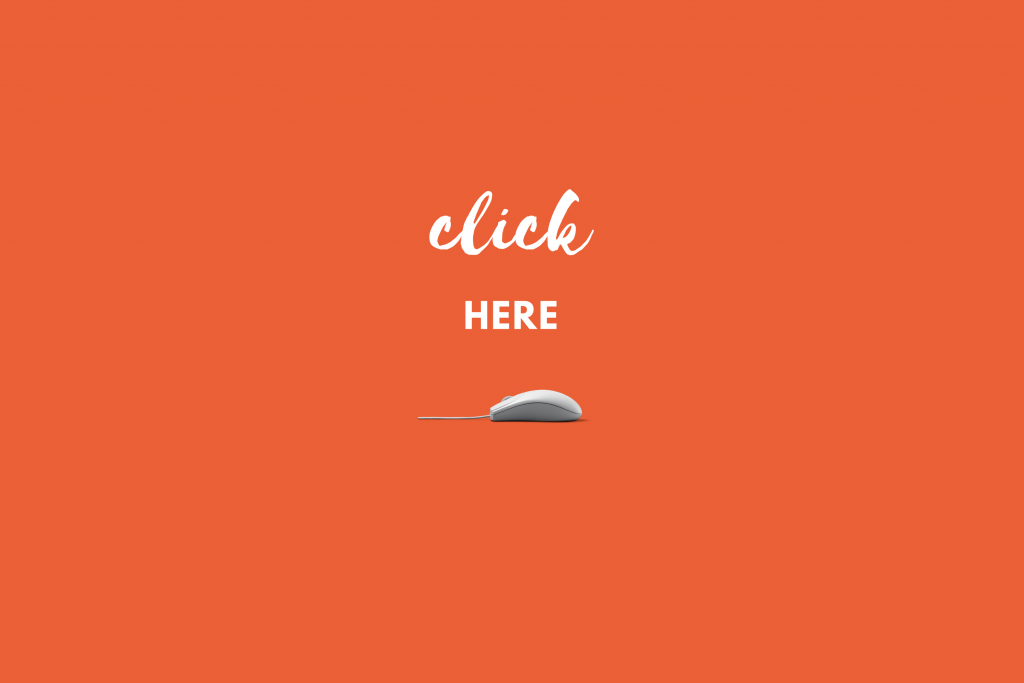 Click.
This sound is music to marketers' ears as they eagerly wait for conversions.
But, how to entice your website visitors into clicking the call-to-action button and purchasing your product or service? Now, that's the million-dollar question.
Coming up with a solid call-to-action button isn't exactly easy as it may seem.
Quite the opposite, there's more to that than meets the unsuspecting eye, so let's scratch the surface and see what some basic rules are.
Why Should You Optimize Your Call-to-Action Button?
"Buy now!" is one of the most common examples of a CTA, and although it's not exactly something to write home about, it's OK to use it from time to time.
Still, more elaborate and specific wording can actually make a big difference. The more precise, detailed, and creative you are, the more effective your CTAs will be.
Optimizing your call-to-action (CTA) button is a critical aspect of any marketing strategy. The CTA is the point of interaction where you guide your audience towards the desired action, whether it's making a purchase, signing up for a newsletter, or any other goal you have in mind.
A well optimized call-to-action (CTA) button provides clarity, precision, and creativity in your messaging, making it more engaging and effective. A well-crafted CTA helps attract the right audience while deterring irrelevant clicks. This not only builds trust but also allows for A/B testing to continually improve your conversion rates.
In essence, your CTA is a bridge to conversion, and refining it can significantly impact your results.
1. Use Imperatives!
Coming up with punchy copy consisting of no more than 35 characters is quite a challenge, but here's the first tip:
Being a bit bossy is actually a good thing in this case!
As its name suggests, a strong call-to-action will persuade your customers to click and convert, so it's only logical to use highly actionable language.
This means that you should start with the verbs which will prompt and compel your audience to take the desired action, so words like:
buy, get, download, register, sign up, order, shop, read, or fill out, are excellent for this purpose.
For example, the New York Times confidently commands "Proceed to checkout," and the entire messaging is succinct and straightforward while emphasizing the benefits.
2. Leverage Power Words
In order to additionally emphasize your CTA and provoke certain emotions in your prospects, use power words.
Their role is also to speed up and influence their decision-making process.
It's true that many power words are bombastic, and it's their intention to catch your prospect's eye, which is why instantly, sensational, amazing, or boost frequently find their way in all kinds of sales and marketing copy, including CTAs, but some of the most effective power words are actually extremely simple.
According to Buffer, the top 5 most persuasive words in the English language are:
You
Free
Because
Instantly
New
Their secret lies in being focused on the person you're addressing, offering an incentive, giving the reason why, creating a sense of urgency, and promising improvements, respectively.
Buffer combines these elements into a powerful and yet simple CTA, promising their users something valuable for free.
3. Tell Them Why
As we have seen in the paragraph above, "because" is one of the most powerful words because people want to know the reason why you're asking them to take action, as well as how that will help them and improve their lives. For example:
Subscribe now to get your free trial
gives your audience a perfect reason to take the action, as incentives, such as freebies or discounts, are strong motivators.
Or:
Order now and start losing weight
This CTA is paired with a unique selling point, and it gives prospective customers a clear idea of why they should order the said product and what benefits they will experience if they purchase it.
Something like this:
4. Magic Numbers
Numbers are pretty big in marketing as they have a profound effect on consumers.
That's why marketers try to squeeze them into subject lines, CTAs, and all other kinds of copy. People like to see how much something costs right away; even more than that, they're interested in finding out how much they can save.
Order today and save 50%!
As you can see, we're being pretty sneaky here, because we're also tapping into the sense of urgency and this combination works like a charm. Now, this sounds like an irresistible offer, and it can't be denied that it sounds much more compelling than: Order today and get a discount.
5. Incorporate FOMO
A limited-time offer is hard to ignore, especially around holidays when people succumb to that uncontrollable shopping-spree frenzy, so it will be hard for them to ignore something along the lines of:
Buy now while supplies last!
Or
Order now! Sale ends tomorrow
We're all afraid that we won't be able to grab an opportunity and that it will go away.
Fear of missing out has a very profound psychological impact. Confront your prospects with the idea that the item they're interested in, but are still having second thoughts about, can be out of stock by the time they make up their mind.
That's how you'll prompt them to make their purchasing decision right away.
6. Make It Stand Out
Content is king, that's for sure, but design plays an equally important role in creating a clickable CTA.
Green and red are usually mentioned as the most effective colors, but the jury is still out on which one performs better.
What's even more important than the color itself is to increase the contrast between the button color and the background color.
Image Attribution: SmashingMagazine
As you can see, the first CTA is almost illegible, and this kind of mistake will most certainly deter your prospects from clicking.
However, if you increase the contrast like it's shown in the third CTA image, you'll definitely boost your conversions.
The point is to use a striking, attention-grabbing color so that your prospects can spot your CTA as soon as they open your email, as well as to be able to easily identify what action they should take.
Adding a hovering effect is another interesting touch.
Apart from being aesthetically pleasing, this effect creates a visual trick – your CTA will seem as instantly clickable. Such an animated CTA gives that little push toward clicking, and sometimes it's exactly what a customer needs.
7. Focus on Negativity
Tapping into your recipients' darkest fears and emotions is a legit marketing tactic.
For this CTA to work, you need to lay the groundwork in advance.
First, you paint a bleak picture of their current or potential situation by talking about their problems and pain points. To do this, you need to understand your audience and their most pressing needs and issues they struggle with.
When you address a certain problem that they face regularly, it's very likely that you'll capture their attention.
For example, our audience consists of individuals and companies that struggle with their email outreach and waste a lot of time to stay on top of their cold emailing efforts and engage their prospects.
Sales reps that have certain quotas to hit can't spend a couple of hours a week composing emails, waiting for responses, and following up with their prospects.
Hence, automating these efforts is the solution, but then another obstacle emerges – spamming. If not properly automated, outreach campaigns can be marked as spam.
After listing all the scary things that can happen to your recipients, it's time to offer them a solution in the shape of your product or service.
And your CTA should be a logical continuation of this narrative.
So, we could say something like:
Do you want to automate your cold outreach, save your time, and close more deals?
The CTA can be split into two options:
Yes, I do! And No, I don't want to save time and close more deals.
It's very unlikely that anybody would refuse more deals.
Neil Patel employs a similar approach:
The choice is obvious as Neil is a digital marketing authority, and it's very unlikely that anybody who's not a marketing expert themselves would refuse this offer.
Closing Words
Creating a compelling call-to-action (CTA) button is a multi-faceted task, requiring more than meets the eye. The key rules include using imperative language like "buy" or "register," leveraging power words like "free" and "because" to engage emotions, and providing reasons or unique selling points for taking action.
Incorporating numbers, introducing FOMO (fear of missing out), using attention-grabbing design, and addressing pain points are all essential.
By applying these strategies, you can craft an enticing CTA that motivates users to take the desired action, ultimately boosting conversion rates and engagement.