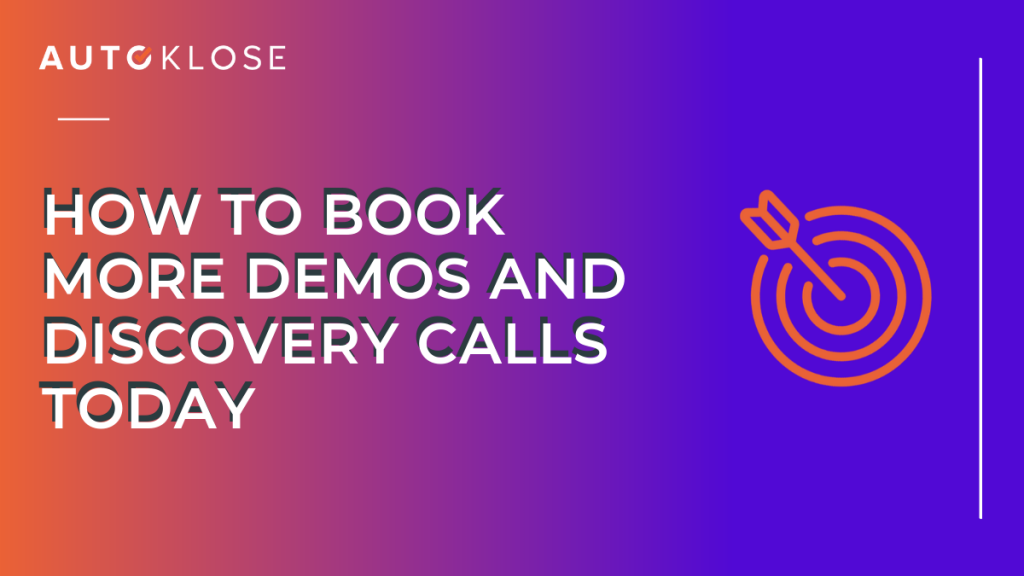 We've already established that being proactive is a make-it-or-break-it factor in sales.
If you're not going out of your way to generate more leads, your business will stall and your revenue will plunge.
So, instead of trying to cut corners and avoid some less pleasant elements of your job, you need to take the bull by the horns and start actually calling people and trying to book more demos.
I know that it can be difficult and that you feel as if you're interrupting somebody's routine, but hey, that's the only way to draw attention to yourself and your product, so you'd better make those 15 or so seconds count.
So, let's see how to prepare before you grab your phone or your email editor and what your approach should be if you want to sweep your prospects off their feet and get them to book a meeting with you.
Keep Pace With the Latest Trends
This is the first thing to do if you want to have a fully-booked calendar.
You can't rely on outdated trends and tools because that way you'll be inefficient and unproductive, while your results will suffer.
So, get yourself up to speed and leverage the latest approaches and software.
Here's what you should pay most attention to, in my opinion.
1. Video
This format has been popular for quite some on social media. People are busy and it's much easier for them to watch a video on a particular topic while they're commuting to work than read it. And you've most probably watched a how-to video in order to, say, learn how to set up your computer or create a Facebook Fan Page.
So, it's clear that using video can boost your engagement and brand awareness, and according to 51% of marketers, this type of content has the best ROI.
With most platforms, including LinkedIn, introducing a streaming option, it's essential to make sure that you start communicating with your audiences using video. What's great about this is that you don't even need to have a script – just write down a couple of connected ideas on a topic that you're familiar with and click that Rec button. Ask your followers something, share something that worked for your latest campaign, discuss the latest news from the industry, and be sure to provide some kind of value to those who are watching.
But, what I'm talking about here isn't your regular video.
Apart from including video in your content strategy, it's essential to make the most of it in your email marketing strategy.
Namely, simply by using the word "video" in your subject line will improve your open rates by 19% and reduces unsubscribing by 26%.
Leveraging video in your emails will help you get the attention of your recipients and add a personal touch to your campaign. It's like putting a face to a name and humanizing your outreach.
It's much easier to remember someone if you know how they look like, and video provides an additional layer of personalization – body language. Email marketing is great, but we can't deny that it can sometimes be hard to communicate your message with only words and emojis. So, you might sometimes come off as aloof or cold, or something that you say can be misinterpreted or misunderstood.
That's why video is an excellent addition to your email marketing strategy because it allows you to express yourself with a wide variety of prosodic features – intonation, phrasing, and facial expressions. Your recipients will find it much easier to connect with you and to relate to what you're talking about.
All this is a reason why Autoklose teamed up with Vidyard to bring you the GoVideo feature. In other words, you can record and edit your personal video directly from your Campaign Editor without having to leave Autoklose. You can also record your desktop and create how-to videos and facilitate your onboarding process.
Another very important thing about our Vidyard integration concerns your lead qualification process. Namely, you'll receive an email from Vidyard telling you how much of the video every particular recipient watched.
So, if you have a prospect who watched 90% of the video and another one who watched only 30%, you can easily conclude how to invest your time and energy and who's more likely to become a paying customer if you play your cards right.
This is a particularly important KPI especially if we bear in mind that according to stats salespeople spend 95% of their time on prospects that are not going to buy.
So, this integration will help you both stay on your audience's radar and help you identify qualified leads.
As for some rules about making a perfect video, I can tell you that it doesn't matter what words you use to say what you want, and it doesn't matter if your hair isn't perfect; the thing is to just do it and put the video online.
I also used to script my every video in the beginning, worrying about how I looked, and whether I wouldn't make a mistake or be awkward. Needless to say that my first videos were recorded after more than 5 takes.
But, the truth is that once you get over yourself and start doing your thing, everything will go smooth.
The best videos are the unscripted ones in which you try to be as helpful as possible.
Also, don't try to sell in your videos.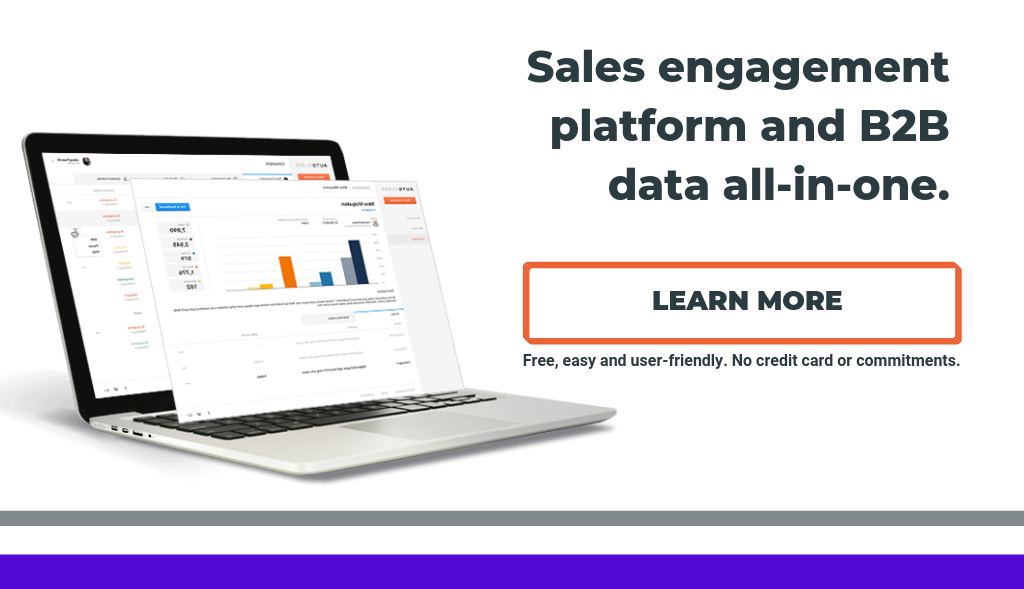 2. Self-Branding
Self-branding is extremely important these days.
You need to convince people that you're an authority in your field of expertise because that way they'll trust you and trust your product.
For example, I really love how the Drift team does this on LinkedIn – whenever I think about the company I think of David Cancel, their CEO. He's practically the face of the company.
So, it's not necessarily important to build a brand out of your company these days, but building your own personal brand as that's how you'll stand out from the others and differentiate yourself from all the faceless brands from your industry.
I think nowadays when there is an abundance of different options and companies that people can choose from, your prospects will be more likely to opt for the one which provides value to the community.
Building your own brand will improve your recognition and draw more people towards your company and products.
So, it's essential to understand what your strengths are and put them to good use. If you're a talkative kind of person, you can leverage podcasts and webinars to build your brand and provide value to your audience, but if you're more of an introvert, then writing can be your channel.
So, just be yourself, try to provide value, and people will recognize that.
Another important point is that we all make mistakes, if you talk about them, many other people who are in the same situation will be able to relate to that. Don't hesitate to share your negative experiences and talk about the lessons you've learned.
That way people will know that you're sincere and that you're not simply trying to show off and boast.
Building your brand means talking about your wins and losses, as well as how you cope with your issues. It will help somebody with their rough patch, and voila! You've provided some value and been helpful.
Sales, in particular, is a pretty dynamic and competitive field, and it's full of ups and downs – all of us have a fair share of rejection and no's under our belt, and to be honest, it can sometimes get to you and make you feel stressed out.
That's why it's crucial to talk about this with others as it's a great way to connect with them and build some meaningful relationships.
3. Consolidating Tools
There are way too many different tools that marketers and salespeople use. Don't get me wrong – it's great to have different options to help you with your daily tasks and monitor the progress of your campaigns, but sometimes it can be overwhelming.
Namely, we need to use CRM tools, cold call tools, marketing automation tools, you name it. 
This is one of the reasons we decided to build Autoklose. At first, we were selling only data, and people then had to buy other tools in order to send emails and automate their outreach.
So, it dawned on us that it would be much better to put all of it together, under one roof, and offer our customers a more comprehensive solution.
By consolidating all the relevant tools in one place, we wanted to save our users from having to juggle between different tabs when they're creating, scheduling, and launching their sales email campaigns.
So, it's about efficiency but not at the expense of quality.
With Autoklose, salespeople can be sure that their database is clean and updated, as well as that they don't have to waste time switching between different tools and platforms in order to create and send their outreach.
As time's money, we also created an extensive catalog of different sales tools that they can access from our website. So, having everything under one roof is our main goal.
Finally, as we're already talking about making demos and booking meetings, there's another tool that we've integrated with Autoklose, in order to streamline this process.
As you know, booking a meeting can turn into a game of ping-pong – emailing back and forth with your prospect until you manage to find a date that suits both of you.
With our Calendly integration, you simply create a link to your calendar, send it to your prospects in your email (or even better, put it in your email signature) and they can access your calendar, find the time slot that works for them, and book a meeting.
As simple as that.
Here's the link to listen to the entire podcast and hear what Morgan Williams and I talked about.