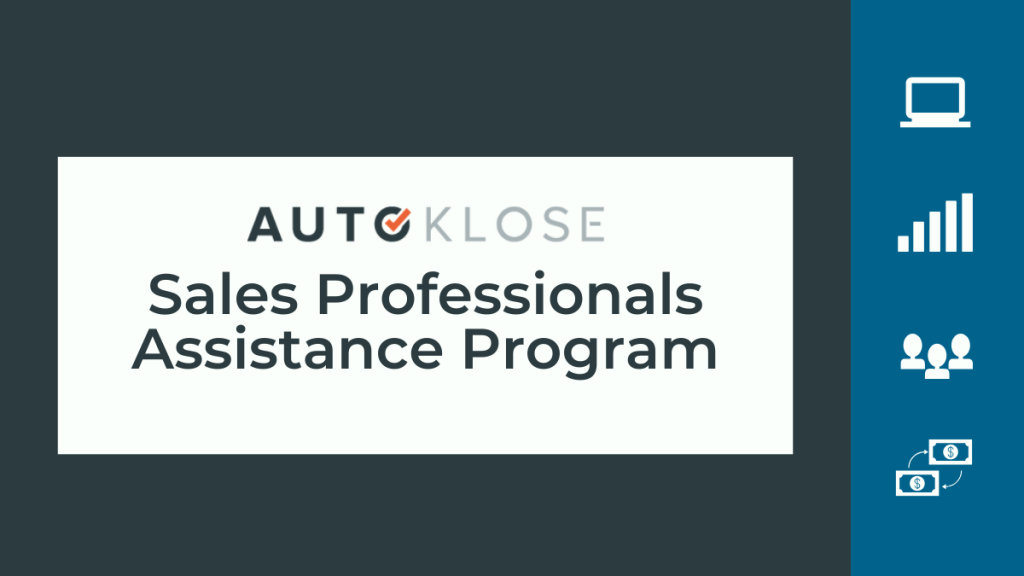 Running a small business is quite a challenge. Even under regular circumstances.
But when times are tough, things get much worse, and it can be difficult to get your grip and stay afloat.
As a company whose customer base mainly consists of sales professionals, we at Autoklose have been closely following the situation with the COVID-19 crisis and its impact on the economy.
We're aware that many of you, loyal sales professionals, have lost numerous deals, opportunities, jobs. And that this pandemic might heavily impact the health of your business too.
Difficult times that are ahead of us can be overcome only if we help each other.
As you know, we've decided to offer free sales coaching sessions two times a week, during which our C-level team will help you adjust to selling from home and overcoming obstacles that such an approach brings.
But, as the impact of this crisis has been worsening, we feel that it's only right to step in and try to make it as easy for you as possible.
To help you find your next opportunity, Autoklose will offer a Sales Professionals Assistance Program, meaning that any sales professional who lost their job due to COVID-19 will be able to use the platform for free until July 1st, 2020.
Besides that, in case we have HR contacts for your industry in our lead database, we will do our best to give you access to 50 of them.
To find out whether you're eligible for our Assistance Program, please fill out the form below, and our team will get in touch with you.
Follow this link to find the eligibility form and fill it out: https://docs.google.com/forms/d/1m2rr-MB59AW8lnfWZ1oxn6a61X7JYb2MZPti-21YR-I/edit?ts=5e7a2c64
Together, we can go through this slump, clean up the mess brought on by coronavirus crisis, and create new opportunities.
For more resources on how to accelerate your career, check out Hack Your Career Webinar from GrowthX Academy.