So, you've closed your prospects after weeks of demanding negotiations and it's time to rest on your laurels?
Not so fast!
The fact that your new customers accepted your proposal doesn't mean that you should leave them on their own to try and figure out how to best use your product or service. Because if you do, they'll look for every opportunity to get out of the deal and find another service provider and vendor.
Your paying customers deserve all your attention and care, which is why you need to make sure to onboard them effectively. 
The person who should be in charge of the process and who is supposed to establish goals towards which they will work with your customers is a Customer Success Manager.
There are many tasks that this professional is responsible for, and one of them is helping your customers to get value from your product or service quickly.
All this is essential for customer satisfaction and critical for reducing the churn rate.
Here's what distinguished sales leaders and entrepreneurs we interviewed had to say about this role and what their answers were to the following question:
How do I make sure that clients stay, buy more and spread the word, in the age of high churn and automation?
1. Jill Konrath, Author, Keynote Speaker and Founder of jillkonrath.com
Make sure your clients are getting value from your product/service. Their success is the key to your long-term success. Help them identify metrics to benchmark their progress. Help them share their stories internally and externally. Keep searching for other areas where you can add value. Leverage their success to open new opportunities within their organization.
2. Mike Kunkle, Vice President of SPARXiQ
Deliver on the promise of what you sold and the outcomes your clients need. Deliver value, communicate that value, and leverage the earned trust and relationship to either maintain or grow the account, based on its potential.
3. Steli Efti, Co-Founder and CEO of Elastic, Inc
Customer intimacy. Understand your customers better than anyone else, and they'll forever be yours. At the risk of sounding repetitive, it's really about listening and understanding the wants and needs of your customers better, and that's a never-ending journey. No survey, analytics solution, or big data initiative will ever be able to replace the human component in understanding your customers. Complement, yes, but never replace. It's one skill that will only gain in importance as technology progresses.
4. Aaron Ross, Co-CEO of Predictable Revenue™ Inc.
Become an expert in how your product and services create results for customers… know more than your clients. Build the confidence and experience up to be able to tell them how to run that part of their business better. Don't just 'do your job' – what more do you have to learn in order to impress your clients?
5. Lars Nilsson, Co-Founder and CEO of SalesSource
Teach them something new every time you interact with them. You know more about how to make them successful with your product than anybody else on the planet…that's what they want from you. You will turn them into Customer advocates which will drive more new pipeline than traditional "old school" top of funnel marketing activities.
There's no getting around the basics of treating customers right, providing timely responses to issues, and selling a product that actually solves an issue or provides a benefit. The age of high churn and automation has increased the complexity of achieving these goals, but it's not all bad. Automation has also opened the door to new insights about any number of customer acquisition, retention, or expansion scenarios. You can now be alerted to trends like increased net churn combined with decreased expansion revenue, which might help inform the product roadmap. Predictive tools escalate customer service cases for accounts that have the highest likelihood of abandonment. Guided selling systems point to the next best upsell opportunity for any given customer type.

6. Dianna Geairn, Founder of The Irreverent Sales Girl
You can scale systems, but you can never scale relationships. Account managers who consistently check in with customers to make sure the promises they made during the sale are being kept – and even over-delivered – will win the day. Remember that business is emotional before it is logical. If you keep your customers feeling good, special, and successful, it will be difficult for any competition to un-seat you!
7. Steve Shauck, Global Director of GTM and Business Development Programs, Oracle
You have to be relevant and drive value with every interaction. Help your client adopt and consume your product, working fast to reach their initial outcomes. Help them identify the next iteration of outcomes they need to work toward and show them how you can help them realize those outcomes as well. If you keep your clients' outcomes in your purview at all times, you are going to put yourself in the very best position to up-sell/cross-sell and gain a referenceable customer.
8. Lauren Bailey, President of Factor 8
Be a business adviser, not just a relationship builder. Even if you haven't asked for years, start now by asking permission to capture their goals, their wallet share, their challenges, and how current trends are impacting them.
9. Steve Richard, Founder and CRO of ExecVision
Do something extra for them. Teach them. Advise them. Added service is the name of the game in a world where most products are moving toward commodity.
10. Barbara Giamanco, Founder and CEO of Social Centered Selling
Clients will stay with you provided you continue to provide value to their business. That means you need to go beyond simply "checking in" now and again. If you sell software, as an example, you could do quarterly business reviews that included updates about usage and ways for the customers' employees to get more from the product or service.
If you want people to buy more from you, you first need to be sure they are getting full value from the product they already bought. And, companies need to incent reps to develop more business within existing accounts. Typically, the focus, or obsession, is in getting more new customers. Partially that happens because of churn, and churn happens when customers don't really feel they are getting value for their money. See my comment above.
How can you get customers to spread the word? That's tough because they are so busy but you can make it a priority to secure recommendations from them about the good work. Social proof makes a difference in closing new business.
11. Richard Harris, Founder of The Harris Consulting Group
The answer to this question lies within the question itself. If you are having challenges with customers staying, then you need to find out why they are leaving and address those issues specifically.
12. Kendra Lee, President of KLA Group
Continue to stay in touch, adding value each time you speak with them. That means tactical discussions like checking in on their progress, combined with strategic discussions such as contributing to strategic initiatives.
13. John Barrows, Owner of JBarrows LLC
Make sure you set clear expectations with the client throughout the sales process and document them, getting their commitment along the way. Understand what the specific KPIs they are looking to impact by purchasing your solution. then be involved with the handoff to customer success and ensure those expectations are clear and the KPIs are known. Stay connected with CS and circle back 3 months into the relationship to see what positive impact your solution has had on their KPIs. If they are seeing results then ask for a referral and use those results in your messaging when targeting similar clients.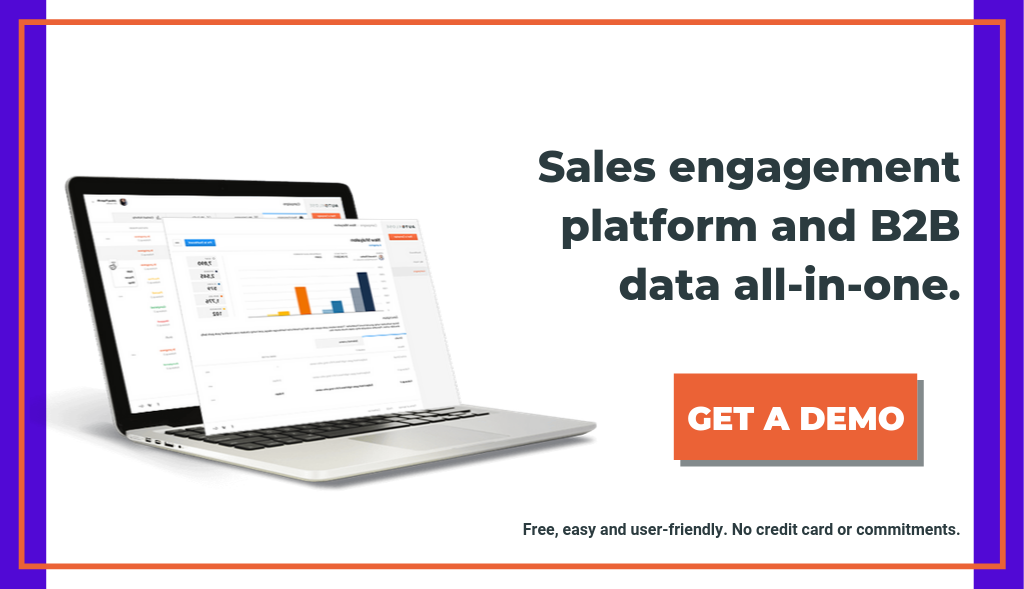 14. Wendy Weiss, President of ColdCallingResults.com
Personal relationships are the key here. Automation means there are no humans involved… Stay in touch and build relationships.
15. Max Altschuler, Founder and CEO of Sales Hacker
Do it right after the deal closes, when both sides are in the honeymoon phase.

16. Dionne Mischler, Founder and CEO of Inside Sales By Design
I get that sales is about a number, however, when organizations focus solely on the dollars, and not the individual, that's where problems come in. We call this "dollars for eyeballs". AM training needs to encompass getting to the "Why" (Simon Sinek) an organization bought your product/service, to begin with. There needs to be a business relationship built and sustained throughout the life cycle.
17. Tibor Shanto, Chief Sales Officer, Renbor Sales Solutions Inc.
Provide coverage. One of the downsides of the current disintermediated approach to sales, is that the company and the CRN end up having a relationship, because of the assembly line nature of sales. The account should have a face, at least the sales side should; in fact, more than one. We can still leverage automation where it makes sense, and add the human element where it is needed.
18. Tamara Schenk, Researcher Director, CSO Insights, The Research Division of Miller Heiman Group
In this case, it's essential to always focus on the different phases of the customer's path per opportunity within the account. For all the won opportunities that are in the implementation phase, it's crucial that the account managers and executives stay in touch with the buying and the implementation team and ensure that they confirm the value that has been created to the initial executives and the buying team. This way, it's much easier to explore more ideas to create even more value with this account. So often, this value confirmation loop is not done properly, the relationships in the account are not nurtured and developed adequately, and the account managers miss an opportunity to generate more business.
19. Jonathan Farrington, CEO of Top Sales World, Editor of Top Sales Magazine
By staying close to them and extending your number of contacts. Review the relationship with them regularly and remember, "Customers are more easily persuaded when they are part of the process rather than part of the audience."
20. Paula White, Director Inside Sales, Bound Tree Medical
The most important thing is to be honest, do not over-promise and under-deliver. Be a resource to the customer, Alexa can be the order taker.
21. Bob Perkins, Founder & Chairman, AA-ISP (American Association of Inside Sales Professionals)
Too many reps make the sale and then ignore the client until its renewal time.
The renewal process should start at the point of the initial sale. Avoid the typical "I'm calling just to check in" call and instead find a way to add value at each interaction. If you're not adding value or helping your customer, you are wasting their time.
22. Cory Bray, Co-founder of ClozeLoop
Account Management and Customer Success roles are sales jobs. Period. The goal is to uncover pain and solve it with the product.
If there's no additional pain and the customer is happy, then the renewal process should be a breeze. If the pain is around the scale of implementation, then there's an upsell opportunity. Do they need help with something else your company does? That's a cross-sell!
If your company is CAUSING the pain, then churn is likely on the horizon.
Finally, there should be a process around asking for case studies, testimonials, and referrals. Some people are afraid to ask because, "the timing isn't right," which I think is a mistake. If the customer says no, you will learn something new that can inform how to strengthen your relationship, and maybe help your company in a bigger way.
23. Sean Sheppard, Founding Partner of GrowthX and GrowthX Academy
By being a pro-active thought and action leader. First thought: Begin by working with your clients to understand "why" they chose you. Then work with them (side by side) to gain mutual agreement on their desired outcomes. Once found, map out (together) each step of their journey and optimize their experience to achieve those outcomes in a measurable way. Then action: Document a customer success action plan complete with desired outcomes, roles, responsibilities and a regular meeting cadence to manage and iterate based on their needs at that time.
24. David R. Bradley, Sales, Cardone Training Technologies, Inc.
Obscurity is a business' biggest problem. There are two types of obscurity. One where the buyer doesn't know you is the first and the second is when they forget about you. To stay out of obscurity, companies and salespeople must follow up with real frequency and with an attitude of service. Service is senior to selling.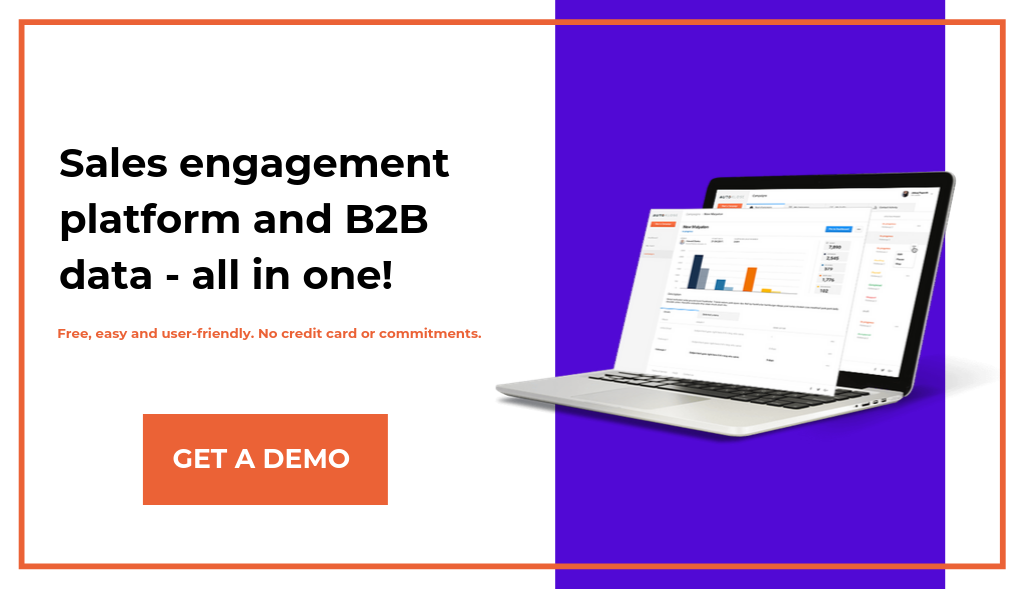 25. Chris Ortolano, Founder of SalesStack.io
The handshake from account executive to account manager is critical for proper onboarding, adoption, and realization of desired customer outcomes. The most efficient revenue teams also deploy sophisticated "Voice of the Customer" surveys to refine their products and services, and stay engaged with customers. Customer loyalty and brand advocacy are a precious type of corporate currency.
26. Jamie Shanks, CEO of Sales For Life
We've set up a process called "White Glove Mondays". Each Monday, we look at our active customers, and each account manager thinks about that one account for a minute, a predicts questions that customer might be asking themselves right now. We then try to proactively answer that question in video or with digital content BEFORE the customer asks. It makes the customer say to themselves "wow, they're always thinking about how to help us!"
27. Adrian Chow, Executive VP, Sales & Marketing, Autoklose
What is the only more important thing than getting the sale? KEEPING the sale. You've put in a monumental amount of work convincing customers to believe in your story and thus, your product or service. But guess what? There's always a better story out there that someone else is telling. There's always a cheaper alternative. There's always a faster widget. Remember, every client you just brought on board is still a potential prospect for your biggest competitor.
Nurture these relationships, now that you have their money in the bank, keep them happy. Satisfied customers are built in salesforce for you because they are the best advocates you can have out there.
At Autoklose, I personally host a Best Practices Webinar every week for any of our existing users that want to hop on and improve their sales campaigns in our platform. By dedicating resources to our customers to continually get better results and more sales, we've created a Community. Funny thing about communities, they grow by word of mouth. This is how you build a brand.