Content still rules big time!
No matter what industry you're in, it's essential to educate, entertain, and compel your prospects as that will get them more attached to your brand and increase your odds of generating high-quality leads and nurturing them into your loyal, paying customers.
But, there's a catch – reading has hit an all-time low.
Surveys say that the average American aged between 20 and 34 spends less than seven minutes a day reading.
We're not here to judge or try to unearth the causes behind such a drop in the interest for this activity, but these underwhelming stats also affect the results of your content marketing efforts.
In other words, this could mean that a very small number of people actually read your blog posts in which you invested a lot of time and energy.
Even when they decide to check out your content, here's what usually happens:
55% of visitors generally spend less than 15 seconds on a web page;
Visitors read only about 20% of the text on a web page;
Approximately 10-20% of visitors read your whole blog post.
But, before you start panicking and start thinking about a career change, here's another stat which will tell you more about your prospects' preferences: that same average American from the beginning of our discussion spends 2 hours and 50 minutes watching TV!
Now, this is the real aha moment which can point you in the right direction.
So, moving pictures, that is videos are the secret ingredient in every effective content marketing strategy, so it would be a good idea to see what types of video you can use to spark the interest of your lazy readers, thus boosting your engagement and conversions.
But, before we get to the point, let's see what makes videos so powerful.
Benefits of Video as a Medium
It's impactful. YouTube is the world's second largest search engine with almost 2 billion monthly users. This speaks volumes about the potential video has when it comes to promoting your company and reaching your potential customers. Similarly, social media video has been booming, and according to Facebook videos get 800 billion views on their platform. Instagram reports an 80% increase for videos on a yearly basis. YouTube automation tools can further enhance your video marketing efforts by streamlining processes and optimizing your content for better reach and engagement.
It's easy to consume. The human brain processes visuals 60,000 times faster than text. In other words, people will be more likely to remember the information presented through videos, images, or infographics than if they read it. That's why video can be very effective when it comes to making a purchasing decision. 59% of B2B decision makers prefer watching a video over reading text, while 70% of B2B consumers watch videos during their customer journey. This quality of being memorable is what makes it perfect for prospecting, and that's the reason why video is indispensable in every stage of the customer journey.
It's personal. Video can help you develop a more personal relationship with your users due to the fact that it's personal – when they read your blog posts or your emails, they don't know who the person behind the screen is, but if you address them by means of a personal video, they'll be able to put a face to name. So, video in a way humanizes your brand and your outreach.
It's accessible. Both big corporations and small businesses can create and publish their videos. This is a shift from the earlier period when only big guys dominated TV advertisement slots, and small businesses couldn't afford to pay for this kind of exposure – even now a single second of a commercial spot aired at Superbowl LIII cost approximately $175,000. Regular video is infinitely more affordable which makes it a perfect marketing vehicle.
Our friends from Vidyard put together an interesting and pretty insightful infographic about the power of video, so check it out and find out why using this format is an absolute must.
So, what types of video can you use to encourage your prospects to learn more about your brand and products, as well as to help them make their purchasing decision?
1. Brand Videos
Improving your brand awareness and visibility is the first step towards sparking your audience's interest in your company and increasing your traffic.
This kind of video is great for the top of the funnel activity as its role is to introduce your company to your prospects and communicate your core values, mission, and personality.
It's an excellent way to differentiate your brand from your competitors and tell a story. And by being memorable and unique, you'll manage to stay on your prospects' radar and prevent your company's name from slipping their mind.
Very similar to this type is culture video, whose purpose is to additionally humanize your brand. Win the sympathies of your audience by showing, for example, a day in the life at your office, birthday parties, pranks, or behind-the-scenes of designing or making your latest product.
This can convey a powerful message that you highly value your employees and your audience, and this will definitely boost your engagement.
Make your brand videos short, fun, and packed with emotions.
2. Explainer Videos
This kind of video is also good for the top of the funnel stage of the customer journey.
As their name suggests, explainer videos are supposed to explain the concept of your product to your audience and show them how it can help them solve a particular problem.
As we've already mentioned, people aren't exactly thrilled when they have to read about a product and its benefits, so if you want to engage them and showcase how your product works, it's best to use a short, interesting animated explainer video.
An attractive explainer video will easily capture your audience's attention and give them important information in a compelling manner thus keeping them focused.
And just like that, you can easily overcome that big obstacle we discussed at the beginning of this post = your audience's potential reluctance to actually engage in reading your promotional texts.


3. How-to Videos
Here we are in the middle of the sales funnel, with your initially interested audience that needs more nurturing to make their final purchasing decision.
How-to videos can do wonders in that department.
Namely, these days whenever people don't know how to, say, install Windows 10 or set up a VPN, they take to the internet and try to find a how-to guide, preferably in the form of a video as that way they will get a visual walkthrough of the procedure.
This is much easier and more engaging than having to read about a complex process.
Here are some tips that will help you make effective how-to videos:
As about 20% of people stop viewing a video leave after the first 10 seconds, it's essential to have a compelling and captivating introduction.
Don't neglect the quality of your videos. This shouldn't be too hard to achieve if we bear in mind that there are feature movies entirely shot on iPhones. With Autoklose's GoVideo feature brought to you by our partnership with Vidyard, you can easily record and edit videos directly from the campaign editor. In other words, you don't need expensive equipment in order to make a personal video, just a regular webcam, and this handy tool.
Optimize for mobile. Don't forget that more than 50% of your visitors read emails you send them on smartphones, so make sure that your videos are optimized for mobile devices.
Keep them short. As we've already said, your visitors are impatient and their schedules are hectic, which means that they don't have enough time to sit through a 20-minute how-to video while trying to solve their pain point. Stats say that more than 50% of all videos published in 2017 were shorter than 2 minutes, so it's a good idea to stick to this limit and test which length performs best when it comes to your audience.
4. Product Review Videos
Stats say that 50,000+ years of product review videos were watched on YouTube over the past two years.
So, it's clear that this type of video is a big deal.
People want to find out more about the product or service they are interested in purchasing. They want to hear first-hand impressions from others who have already used it and see some of the features and benefits displayed.
If you want your product reviews to be perceived as trustworthy, it's important to ask the person who will do the review to disclose if there's compensation involved in your deal.
Again, don't make your product review videos too long, as your audience wants a blurb and not a snoozefest which goes on and on for half an hour.
Apart from doing product reviews of your own products, it's a good idea to show that your audience's wellbeing is important to you – so, make sure to recommend them products that you think they will find useful even if you don't build and sell them.
This is in line with the concept that your primary urge should be to help your audience solve some of their pain points. Although you seemingly don't profit from recommending somebody else's product or service, you'll ultimately build loyalty with your audience and they'll be glad to buy from you.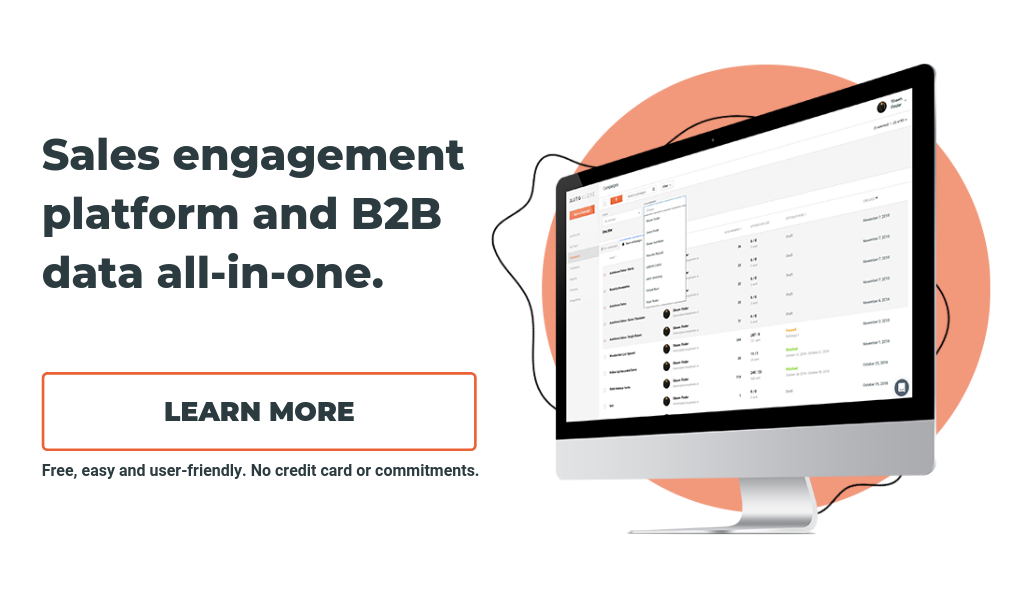 5. Testimonials
This is another video format that works like a charm when it comes to accelerating your sales cycle and pushing your prospects down the funnel.
There's no better way to promote your product or service than having your happy customers share their positive experiences and success stories.
If your offer is valuable, then you probably don't have a problem asking your existing customers to share their opinion about how your product helps them solve some of their issues and improve their business or life.
And instead of having all these testimonials in writing, opt for recording them.
Namely, video captures prosodic features, that is the tone of voice, mimics, and other subtle body language gestures that can't be caught in written texts.
Just make sure that your customer testimonials are absolutely genuine as well as that they aren't scripted by you – let your customers use their own words and impressions.
You can use these videos effectively for shopping cart abandonment emails, to convince your fickle customers that there's no reason to be worried whether your product will live up to their expectations.
6. Webinars
There's no need to stop the nurturing process even after you've managed to convert your prospect into a paying customer.
Your goal should be to turn your one-time customers into loyal, returning ones.
And that's why you have to engage them with interesting content and valuable offers on a regular basis.
Enter webinars!
These video conferences which deal with a particular topic in detail and allow your participants to ask questions and get instant answers are a great tactic for keeping your customers engaged.
Weekly webinars with best practices for using your product or service will ensure that your customers learn more about how to leverage it for their own benefit.
And this is exactly what we at Autoklose do, so if you want to gear up and make the most of our sales automation platform sign up for our weekly webinar to unearth different tips and tricks on how to reach out to your prospects, improve your response and conversion rates, or craft the best email copy and subject lines