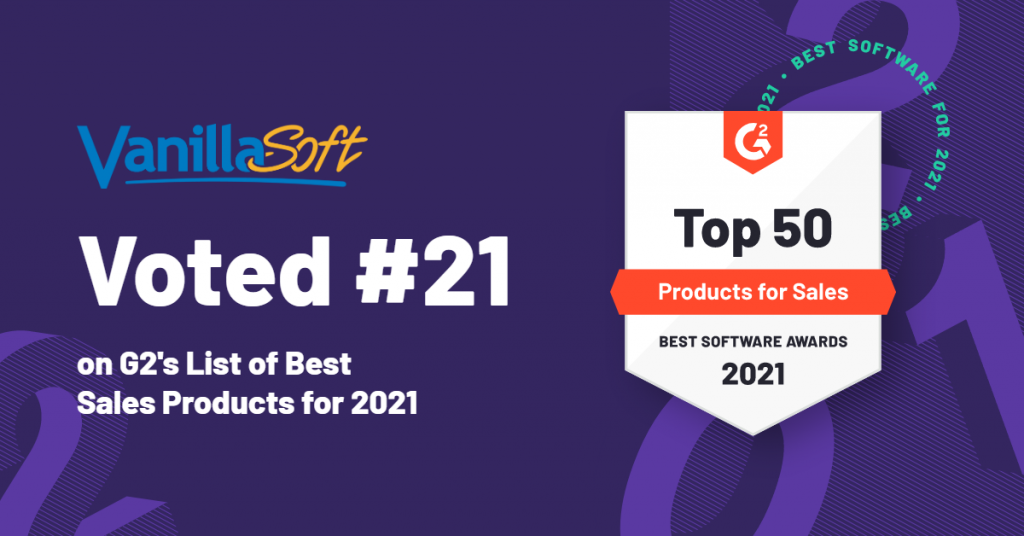 Autoklose, part of the VanillaSoft family, is proud to announce that our parent company was awarded two prestigious accolades! Being on two of G2's Best Software Lists is a big deal for all of us as it shows that VanillaSoft is a true leader in the field of sales software.
Votes and recognition from happy users placed VanillaSoft among the Best Sales Products for 2021 and Highest Satisfaction Products for 2021. Both awards were based on thousands of real-time, authentic user reviews that were vetted by a real person to make sure that they're legit.
The sales engagement platform has been widely praised for:
ease of use with a 9.3 rating
quality of support with a 9.2 rating
ease of set up with an 8.8 rating.
This accomplishment is even more remarkable knowing that 2020 was a difficult year for many companies. In an attempt to support its users through a pandemic-riddled year, VanillaSoft rose to the occasion despite all the unfavorable circumstances. The acquisition of Autoklose was another great achievement that cemented the company's role as a must-have sales engagement solution, as it helped it expand into the realm of email marketing automation.
We'll wrap up with a few words from our CEO, David Hood:
"Once again, our customers have illustrated that our software is critical to their businesses, and have taken the time to share their feedback on G2. Knowing that VanillaSoft's sales engagement software is among the top Sales Products for 2021, and has been included in the top 100 products on G2 for Highest Satisfaction, is truly gratifying. We strive to produce the best sales software for small and medium-sized businesses in real-world industries such as insurance, finance, manufacturing, and fundraising – and this recognition shows that we're hitting the mark with our customers!"