Sales is a challenging and demanding job.
The current crisis has shaken the entire industry to its core and changed the way people sell and purchase.
That's why sales reps need all the help they can get when it comes to finding new ways of nurturing, engaging, and wooing their prospects, especially in these changed circumstances.
Seasoned, been-there-done-that sales leaders are the best source of information and knowledge.
Some of them are willing to share it with others in their podcasts.
Here's the ultimate list of top sales podcasts to listen to in 2020.
Host: Evan McElwain
Episode Length: 30 minutes
As the title suggests, this podcast focuses on the struggles with startup sales.
Although startups with fresh entrepreneurs are their main focus, the advice they provide also helps with similar challenging situations that bigger companies encounter.
So businesses of all sizes can benefit from their suggestions.
This podcast started back in 2014 and thus has a lot of materials in their portfolio.
So far, they have dealt with issues like effective emails that convert, fruitful sales cadence strategies, as well as how to improve your sales script and find the right balance between automation and personalization.
The core team of Bowery Capital consists of multiple talented individuals experienced in diverse categories including investment, equity, supply chain, logistics, human capital, software, and even machine learning!
Host: Anthony Iannarino
Episode Length: 10-50 minutes
This podcast hosted by Anthony Iannarino goes way back to 2008.
He is one of the pioneers in bringing sales advice online, and his experience in B2B sales is vast.
Anthony is also set to train enthusiasts in this area on developing their unique and effective approach to sales.
Anthony uses his knowledge to conduct in-depth conversations about sales on this podcast owned by The Sales Blog.
You'll have a good time browsing over 120 episodes from its archives. The versatile topics include relevant books, in-demand skills, the latest marketing trends, and more.
Depending on the speaker and the subject of discussion, the length of each episode varies quite a lot.
Many global sales and marketing leaders have made appearances in this podcast.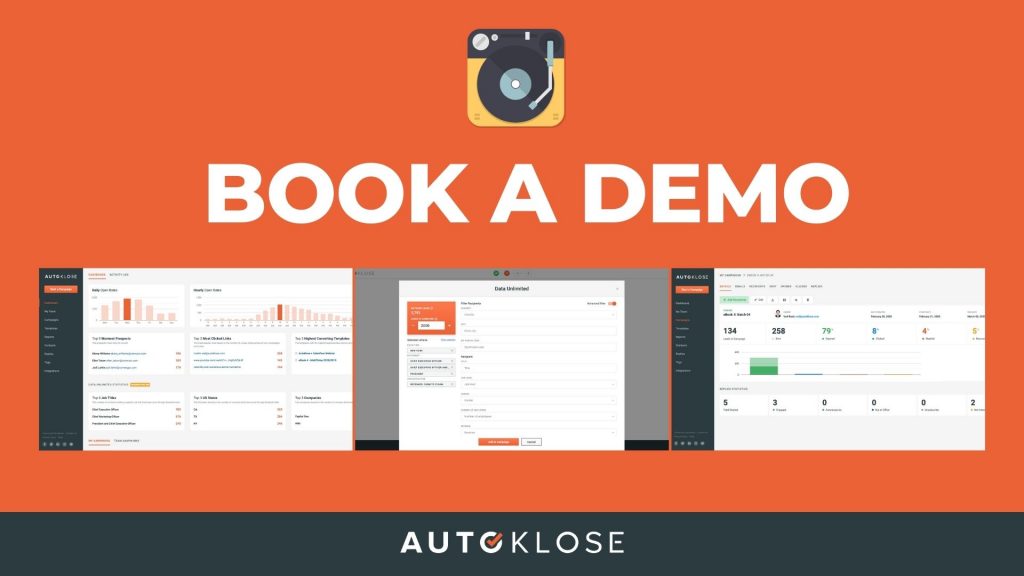 Host: Will Barron
Episode Length: 40 minutes
Salesman is a very popular platform, particularly for young entrepreneurs who need coaching.
Its main target audience are millennial salespeople who are aiming to shatter boundaries with their brand new ideas and visions.
This British podcast is undoubtedly one of the most organized ones.
All its episodes are divided into four main categories – finding opportunities, skills for success, winning the sale, and managing the accounts.
You can either listen or watch the videos by browsing by category or watch them all at once if you have no particular preference.
Often touted as the world's biggest B2B sales show, this podcast has achieved widespread recognition over the course of several years.
It was featured on the "New & Noteworthy" section of iTunes.
Every month its videos are downloaded more than 700,000 times, and each episode manages to reach over 20,000 sales professionals.
Host: James Carbary, Jonathan Green
Episode Length: 15-30 minutes
The B2B Growth Show targets the experienced sales executives who want to maintain and sustain the remarkable growth of their business ventures.
This podcast is hosted by James Carbary (founder of Sweet Fish Media) and Jonathan Green (chief storyteller of Sweet Fish Media).
James specializes in content-based networking, logistics, and marketing strategies. Jonathan, on the other hand, has a comprehensive knowledge of legal matters.
The combination of these two makes for very interesting, practical, and productive discussions with their guests.
The topics mostly focus on strategic partnerships, tools for increasing sales efficiency, business development strategies, the art of negotiation, and successful prospecting.
There are more than 500 episodes in total on their podcast.
So, dive right in and explore the matters of your interest.
You can find the podcast on iTunes, Stitcher, SoundCloud, and their website.
Host: Donald C. Kelly
Episode Length: 10-40 minutes
The charming personality of Donald C. Kelly paired with his extensive knowledge of B2B sales is the X-factor of this podcast.
He used to work as a B2B sales representative for multiple software companies and a marketing coordinator in the medical industry.
All this means that he brings a lot of real-life experiences on board and is capable of proposing practical solutions to sales issues.
Donald covers topics related to multiple sales, marketing, and business scenarios. He also offers practical advice which will make both your career and business more fruitful. Becoming a sales superstar is much more feasible with his podcast.
Some of the most popular episodes deal with rethinking the way you sell and the very art of selling.
Find this podcast on iTunes and Stitcher as well as their website.
Host: Andy Paul
Episode Length: 20-50 minutes
Andy Paul is a very well-known sales expert in the business world.
He has been in this industry for more than 40 years.
His humble beginnings in sales date back to his first job of selling shoes at JC Penney. Then Andy moved on to higher echelons of sales by successfully selling small businesses, intricate communication systems, and even computers.
Being an expert himself, Andy knows all the right questions to ask other sales giants like Jill Konrath, Robert Cialdini, and Jeffrey Gitomer.
He comes on six days every week with interesting interviews with these sales pundits.
You can get valuable insights into actionable strategies, leadership, and marketing tactics from them.
This podcast is targeted at entrepreneurs, sales managers, and owners of small and medium-sized businesses.
It has more than 700 episodes so sit back and enjoy them in your free time.
It's available on their website or iTunes.
Host: Steli Efti
Episode Length: 10-50 minutes
If you are looking for a podcast that inspires you to be more productive and professional as a sales executive, this is the one for you.
It is hosted by Steli Efti, CEO of Close.io.
To read his (and other prominent sales leaders') advice on becoming successful in sales, career, and life, download our e-book 673 Years of Sales Excellence.
He brings guests from different sales domains to share their success stories and the keys to get to the top. These guests belong to various startup teams of Silicon Valley.
This podcast focuses on smart and specific strategies that helped the successful people Steli invites to his podcast overcome their obstacles on the road to sales mastery.
Listen to these entertaining and educational chat sessions on their website, iTunes, SoundCloud, or Listen Notes.

Host: Bryan Neale, Bill Caskey
Episode Length: 10-20 minutes
Bryan Neale has a unique resume of being an NFL referee as well as a sales expert.
He is experienced in sales, management, and training staff in consumer goods skills.
His friend Bill Caskey also has experience in being a sales coach and a leader.
The two of them come on this podcast every week to discuss quick and effective sales techniques.
You can listen to their latest episodes on their website or via their app on iTunes which has bonus content.
Joining their LinkedIn group can be a great way to reach other sales professionals and grow your network.
Host: Jeb Blount
Episode Length: 5-60 minutes
If you have an interest in sales podcasts but can't find out enough time to indulge in them, the Sales Gravy podcast will be a good place to start.
Their episodes vary significantly in length and topics.
This means that you can listen to a quick 5-minute episode on the ride, or start a long episode spanning over an hour in your leisure time.
The host Jeb Blount is one of the global leaders in customer experience enablement and sales acceleration.
He also wrote the breakthrough sales book "People Buy You".
Jeb teaches you how to deal with negative feedback, double the callback rate, and provides a lot of inspirational advice.
Host: Pat Helmers
Episode Length: 15-40 minutes
Pat Helmers has helped many fresh entrepreneurs over the years to reach their goals faster by showing them the true value of their respective businesses.
Besides being a business consultant, Pat is also extensively knowledgeable when it comes to tech startups, B2B sales, and management.
He discusses versatile topics such as prospecting, referrals, pitching startups, selling brand new products, and many more.
The main target audience of this show includes entrepreneurs and owners of small to medium-sized businesses who have a lot of room for improvement.
One of the reasons we like this podcast so much is that Pat explains the complicated concepts of sales in an easily understandable language.
You don't have to be proficient in sales and marketing or know the first thing about the sales jargon to understand what he's talking about.
This podcast is available for both iTunes and Android platforms.
Host: AJ Harbinger
Episode Length: 10-80 minutes
AJ Harbinger is a breath of fresh air in the world of sales and marketing podcasts.
Instead of keeping an eye on the monetary aspect, his podcast focuses on the behavioral and social dynamics of sales.
He has a strong background in biology which helped him to apply the scientific method and find new ways to build a productive relationship with existing and potential customers.
The guests on this podcast are equally well-versed in the power of effective interpersonal interactions in sales.
So far, the thought leaders of different spectrums have appeared on this show including Tony Hawk, Angela Duckworth, Tim Ferriss, and Olivia Fox.
If you have been looking for something different among the sales podcasts, this might be the one for you. It's where psychology, social science, and behavioral economics meet to reveal incredible secrets of the art of charm.
Listen to it on iTunes, SoundCloud, or their app on Google Play.
Host: Tom Ziglar, Kevin Miller
Episode Length: 20-80 minutes
Ziglar Inc. has been serving millions of youth by training them in personal development and enhancing their presentation skills.
Tom Ziglar is the current CEO of this company and also the son of Zig Ziglar, an immensely respected salesman and motivational speaker.
The other host, Kevin Miller was also close to Zig Ziglar.
He considers himself to be a lifetime entrepreneur who has the talent of converting ideas into feasible opportunities.
These two make a power-packed duo who constantly help and promote new faces in sales and marketing through their podcast.
The episodes can vary a lot in duration depending on the topic of discussion.
They mostly focus on motivating and improving the performance of sales enthusiasts who struggle with overcoming trade challenges.
This podcast can be found on iTunes and Stitcher.
Host: Jennifer Gluckow, Jeffrey Gitomer
Episode Length: 5-60 minutes
Similar to the previous podcast, this one also has no restrictions regarding the runtime of episodes.
It can be just 10 minutes one day and over an hour the next day.
So you will have plenty of episodes to choose from depending on how much time you have on your hands.
The most interesting aspect of this podcast is that it combines the synergy of science and art to deliver the most effective selling techniques.
It dives deep into some of the most crucial facets of being a sales professional.
The topics include both relatable and progressive scenarios like handling rejection of, the impact of artificial intelligence in sales, etc.
It's hosted by a well-known author, Jeffrey Gitomer, and a networking expert Jennifer Gluckow.
Listen to their interesting takes on sales subjects and their discussions with leaders from other fields on iTunes and Stitcher.
Host: John Barrows
Episode Length: 25-50 minutes
The focus of this podcast is B2B sales.
For everyone interested in making a career in this field, listening to John Barrows is a must.
You can find great insights from the top salespeople and leaders, and train yourself to be more capable of carrying out sales responsibilities in real life.
It teaches you how to approach the target company, utilize social networking sites to gather information about your competitors, and close each deal on a high note.
Its host – John Barrows – is a master of these techniques.
He has been leading highly successful sales teams across different industries.
John himself admitted that sales could be the best job in the world if done right and the worst when done wrong.
Learn how to do it right from the industry leaders who participate in the podcast discussions.
Remember to catch the Make It Happen podcast live on Facebook every Monday.
Besides, the recorded version will always be available on iTunes and their website.
Host: Matt Heinz
Episode Length: 20-30 minutes
Matt Heinz runs Heinz Marketing which combines the most effective pipeline strategies with marketing execution plans to prepare almost infallible proposals.
So, suffice to say, he knows exactly what he is talking about.
Having real-life experiences in B2B sales every day with a focus on building a packed pipeline makes him the perfect choice for hosting this podcast.
Matt is also a renowned speaker and has won awards for his blogs. He has extensive knowledge of marketing and business development after spending more than 15 years in this industry.
His podcast tries to bring in the brightest minds from this industry who can deliver practical advice to sales newbies.
Matt and his guests discuss various strategies to help you ensure the growth of your sales pipeline and to keep you posted about the latest sales trends.
Other topics they cover are key pipeline metrics, account-based marketing, and demand generation.
Listen to Sales Pipeline Radio on iTunes, Stitcher, or on their own website.
Host: Barbara Giamanco
Episode Length: 35-45 minutes
Over the past few years, the voices of women in sales have become much more important and powerful.
Being a sales and marketing expert herself, Barbara Giamanco talks to other successful women in sales to inspire the next generation of female sales professionals.
Barbara is also a keynote speaker, a best-selling author, and a social media strategist. This podcast focuses on career advancement and social selling.
The topics may also include leadership skills and workplace diversity.
Host: Sam Jacobs
Episode Length: Around 50 minutes
This podcast will navigate you through the competitive world of B2B sales with the help of some of the industry's most renowned leaders.
The author tackles sales skills, strategies, and technologies, and talks about the latest trends with his guests.
Hear the best sales tips&tricks on how to meet your goals and hit your quota.
Besides a regular Tuesday episode, the team added a shorter Friday session in which you'll be able to go over sales fundamentals, hone your sales skills, and grow your sales arsenal.
Find a few minutes every day to get in touch with these podcasts for some new insights of sales, marketing, and everything in between. Investing your time in gaining knowledge is one of the best deals you can ever get.
Host: Kyle Racki
Episode Length: Between 10 and 20 minutes
Every entrepreneur needs a portion of street smarts, and Kyle Racki, co-founder and CEO of Proposify, is the right person to help you hone your street-smart skills.
He generously shares his experience of more than 10 years and his mission is to provide other entrepreneurs with a lifetime value of tips and tricks which will help them build thriving businesses.
Even though this podcast hasn't been updated frequently, check out its archive and find very useful content. Available on iTunes, Soundcloud, and YouTube.
Host: Various
Episode Length: Between 25 and 30 minutes
This podcast packed with useful sales advice relevant to different types of salespeople is supported by Salesforce. It covers various topics including recruiting talent, sales training, and coaching.
Interviews with industry experts offer valuable and thought-provoking content that marketing professionals can find useful too.
If you'd like to learn more about improving your customer experience, optimizing your online presence, or becoming a great salesperson, then this podcast is a must-listen this year.


Host: Scott Ingram
Episode Length: Between 30 and 60 minutes
The name says it all – this podcast is all about talking about different routes to success.
Scott Ingram, a seasoned sales expert, tries to pinpoint the most important factors which contribute to the success in sales.
He and his guests, renowned sales leaders, and top sales performers will talk you through their success stories and try to unearth different recipes that will result in delivering excellence.
What kind of mindset is a must for succeeding in sales?
What are the habits of a sales super achiever?
What tactics and techniques are essential for success in sales?
These are some of the common questions that Scott and his guests try to answer.