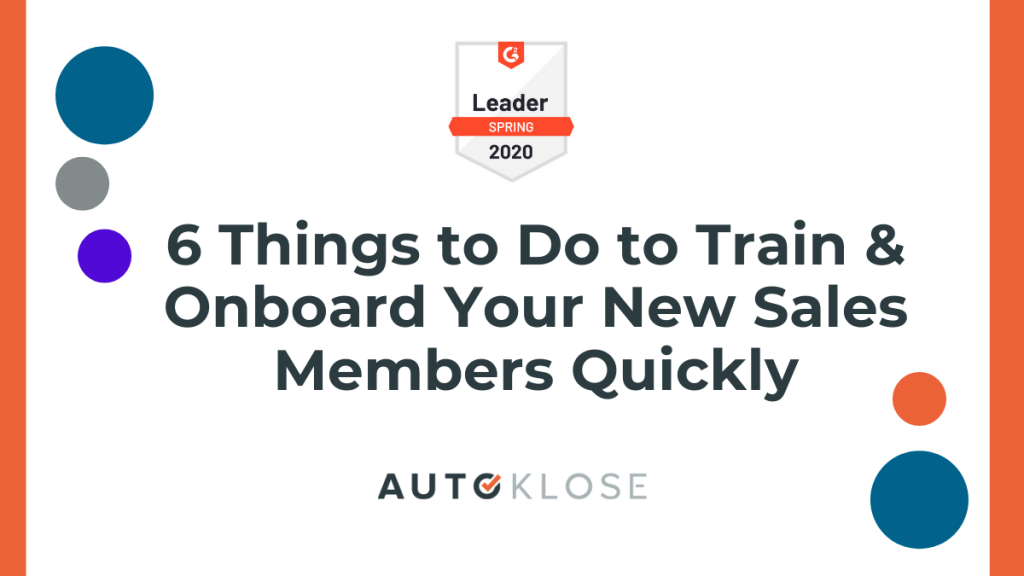 The goal of an effective sales onboarding process is to set up new hires for success and decrease ramp time. A thoughtful training and onboarding program can make all the difference between new team members hitting (or missing) quota – which can have a massive impact on revenue.
There's no one-size-fits-all way to approach training and onboarding. Each business is unique and the amount of time and level of training will vary based on a variety of factors. That being said, there are a few best practices to follow that can help you ensure every new team member will hit the ground running.
How to train and onboard new sales reps
From the time a new hire is in the door, it could be weeks, even months until they're up-to-speed and ready to sell. To draw things out even further, it's likely going to take additional time on top of that to build a pipeline and close deals (depending on the length of your sales cycle, of course). This can be a frustrating reality for companies that are in growth mode and need to start closing business, fast. Although a B2B ecommerce platform can help your organization while ramping up, the time is worth it if you're onboarding and training your sales reps right.
So, how do you combat this? By creating a stellar training and boarding process that is efficient at getting new team members ramped and more importantly, supports them throughout their ongoing learning.
Formalize the onboarding process
Before we get into the nitty-gritty, the most important thing to keep in mind is that an onboarding process should be formal and organized. It's likely that the first day or two on the job will be dedicated solely to filling out paperwork, getting necessary tech equipment, and going over company policy. Account for this time when building out your training process. Once that's over, every day moving forward should be accounted for in terms of carefully-planned training. This includes any form of coursework, scheduled role plays, software onboarding for your tools such as your sales analytics solution, or shadowing of other employees.
There needs to be full transparency into how long each part of the process will take, as well as clearly outlined expectations for performance along the way. How you choose to communicate this to new team members is up to you, but here are a couple of ideas:
Prepare a welcome package for all new hires. This could include company swag, an employee handbook, as well as a thoughtfully put together training manual that outlines everything to expect over the course of the following weeks.
If your sales team relies on sales training and onboarding software, include a training session that walks the employee through all of the tool's features so they know how to use it. Make sure they're provided with a resource that reminds them which online course they need to complete and when, as well as an additional timeline that provides visibility into the remainder of their training duties.
The overall length of your onboarding process will be largely dependent on your businesses' sales cycle. For the period of time that requires completing specific tasks, it could run as few as two weeks or as long as four. You also want to plan for the amount of time it will take to get new sales reps fully ramped while they're selling autonomously. This could be up to several months so be sure to plan for continuous check-ins with the new team members. You don't need a fancy sales training program to do this effectively, but you do need a formalized plan.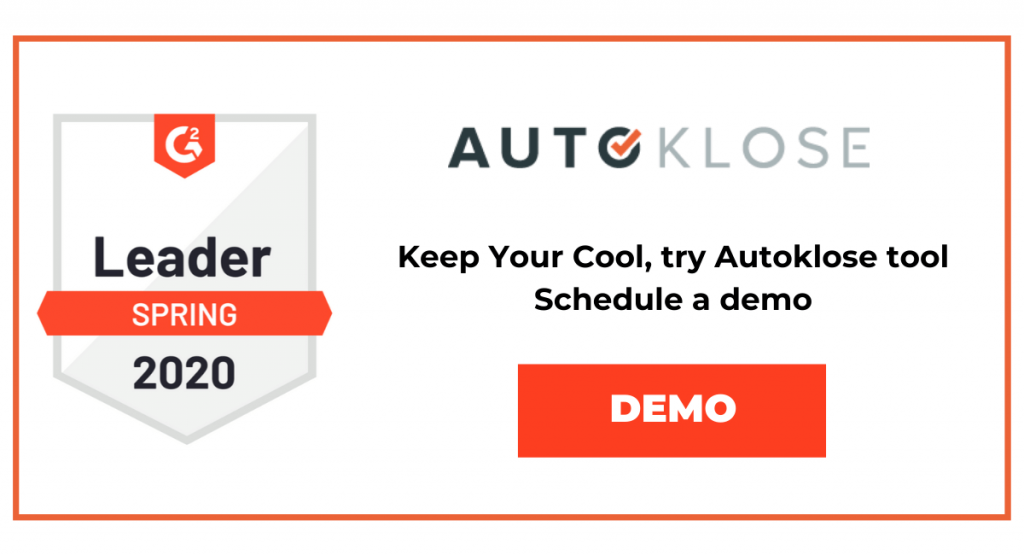 Set personalized and attainable goals
If you want your new sales hires to be successful, then it's imperative that the goals and expectations that are set during the onboarding period are realistic, attainable, and personalized.

A Business Development Representative should have a very different onboarding experience than a senior-level Account Executive. It's true that some aspects will be similar, such as overall company information and product training, but others should be personalized to fit each role. For example, Account Executives should be trained extensively on negotiating techniques since their role requires them to close deals. A BDR, however, only deals with leads at the beginning of the sales process so their training should focus heavily on outbound prospecting and qualifying.

Once the newly-hired team members are ready to start selling on their own, it's important to set attainable goals that will help them ramp up. You don't want to overwhelm people by asking for too much too soon. Expecting a brand new sales rep to hit quota their first month on the job is simply unrealistic. Instead, assign goals that slowly increase over time. Treat each of these goals like a small stepping stone towards getting new reps where they need to be in terms of quota. When assigning metrics, look at previous sales hires: how long did it take for others to start hitting quota? What were the major setbacks that kept the others from hitting quota? Use this information to guide quota-setting during this ramp period.
Offer extensive product training
Strong product knowledge is the foundation of a successful salesperson. Before you can start in-depth training on sales techniques, it's important that new reps are extremely well-trained on the product or service they are selling. Educate them on the product during onboarding but ensure that you have up-to-date product descriptions and training on-demand later on. Make sure that they can brush up on their knowledge whenever they need to. This ensures that they are able to communicate all of the features accurately and address any potential pitfalls when speaking with prospective buyers. By the end of the onboarding period, sales team members should be subject matter experts on your business and offerings.
In addition to extensive product training, it's equally as important to educate new hires on the types of personas that your business sells to. For example, the way you approach selling to a buyer in the financial services industry is much different than selling to a SaaS marketer. Many businesses sell to multiple personas so it's critical that new sales reps know how to adjust their strategies and talk tracks accordingly.
Practice makes perfect
New team members can learn everything there is to know about a product or service and listen to countless sales calls, but the best way to learn is by doing. In sales, that means talking through different scenarios out loud to practice your sales pitch, negotiating techniques, and objection handling. Popular training methods include role-playing with other sales reps or using sales coaching software where employees can record themselves while they practice and receive feedback.
Whether your team is doing this in-person or digitally, it's important to implement this type of practice into an everyday routine as part of the onboarding process. Running mock sales calls is a great way of easing into things before talking to real clients. It's critical to practice different scenarios such as handling a common objection or negotiating pricing for a final contract. By the end of the training, new hires will be prepared to handle anything a prospective customer might throw at them.
Continuous feedback
Giving continuous feedback is key to setting new employees up for success. After all, you can't expect an underperforming employee to improve if they don't know how they are doing in the first place. Feedback, both positive and negative, helps to mold new employees and guide their learning. Everyone has different selling styles, so it's beneficial if new sales reps are able to train with and receive feedback from different people on the team. This method allows new hires to learn from a variety of people and decide what selling style is right for them.
Ongoing training and education
Sales are always evolving, and your training procedures should, too. Just because the new employees on your sales team are fully ramped and have completed the formal onboarding process doesn't mean that they are done learning and growing their skills.
Here are some things you can do to promote ongoing education and training:
Be proactive about sharing product updates in real-time. As your business and its offerings evolve, it's imperative that your sales team is aware of any changes that could impact their efforts. How often you need to do this will vary greatly based on what you sell.
Establish an employee mentorship program that connects new hires with more tenured employees. This is a great way to foster new friendships while providing guidance and mentorship for new team members.
Schedule regular check-ins, especially during the 30-60-90 day milestones to assess performance and provide additional resources when necessary. Even if it's just over video conferencing, it's crucial to have some face-to-face time to chat and support your new reps.
Set your team up for success. Prepare your team with tried and tested email subject lines and templates. Keep them up to date with what's going on in marketing. Make sure that your sales team is connected with all teams they need to reach success.

Additionally, don't be afraid to ask for feedback once the new hires are fully onboarded. Send out an anonymous survey so recipients feel comfortable being honest about their feelings. Ask them "What did you find most beneficial about the training and onboarding process?" If there's anything you could've done differently to help get them acclimated, you should want to know. Success is a two-way street.
Bottom line
An effective training and onboarding process is integral to building a successful sales force as well as improving employee retention and engagement. With these best practices in mind, remember that no two companies are the same and it will take time to iron out a process that's most effective for your business and employees.
"Izabelle is a Content Marketing Specialist at G2, a B2B review marketplace for software and services. She specializes in writing sales and marketing content. After earning a degree in Journalism from the University of Missouri, Izabelle moved back to her hometown of Chicago, where she currently resides."