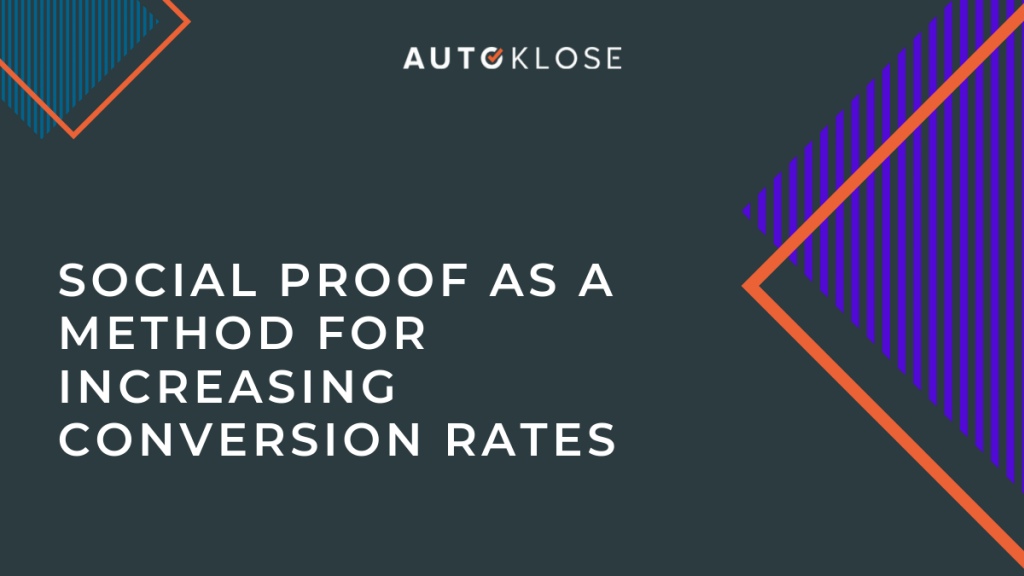 Marketing and sales heavily rely on human psychology.
Good marketers and salespeople also have to be good psychologists.
Sometimes people need a little nudge when it comes to making a purchasing decision. As we're highly social beings, the opinion of others matters to us very much.
Similarly, many people tend to conform and do what others do, mainly because they want to fit in and be accepted.
Psychologists call it herd mentality while marketers use a more elegant term – social proof.
The latest iPhone, every Black Friday, or the Pokemon Go craze are all the examples of herd mentality and jumping on the bandwagon together with your friends and millions of others. So, it's clear how powerful this mechanism is and how it can bring you a huge boost in conversions and the bottom line.
This strategy has become increasingly useful with the growth of social media where people can comment, discuss and express their opinions about various products.
If you want to increase your conversion, make sure that your landing page is packed with various kinds of social proof.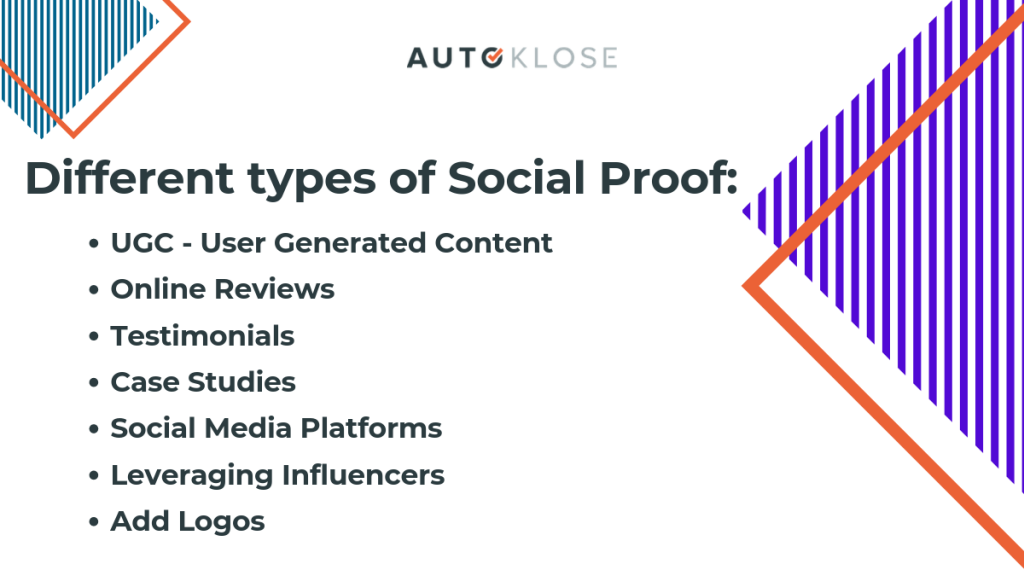 UGC
User-generated content is a breath of fresh air in the world where companies bombard users with tons of commercials, advertisements, sponsored content, and branded messages.
People are tired of being constantly exposed to some kind of sales pitch. It has become extremely difficult for companies to actually build brand awareness when users fail to notice promoted products because they're fed up with polished and over-the-top ads and billboards designed by marketing experts.
This doesn't mean that they don't want to discover new products.
On the contrary, they just don't want pushy forms of marketing.
User-generated content is a subtle technique which offers a new perspective on things. Unlike other forms of advertising where people attached to a brand talk about its features and benefits, this more spontaneous and sincere technique is efficient because stories and experiences of people who are satisfied customers are highly relatable.
UGC works great on your website, and it should be placed strategically across different web pages. Add it to your checkpoint page as it will give an additional push to your customers who decided to make a purchase, as seeing the feedback of other satisfied customers will help you reduce your shopping cart abandonment rates and eliminate potential buyer's remorse.
Online Reviews
Online reviews are essential for increasing your conversion rates, as nowadays most people, 91% of all customers to be more precise, want to see what others think about a product they're eyeing and trust these opinions as much as personal recommendations.
But, don't worry about receiving some bad feedback along the way. First of all, these occasional instances of unhappy customers complaining only show that you're not hiding anything.
Besides that, if you respond to these bad reviews in a timely manner and fix the issue they're complaining about, you'll generate a lot of positive PR.
Finally, just like pain is the body's warning system that something is wrong, negative reviews have the same role for your business – they are red flags that there's something that needs to be improved or fixed when it comes to your products, services, or even customer experience.
Given that most people don't complain about being unhappy with a brand and simply churn instead, embrace negative reviews as something that can help you prevent this and keep your customers.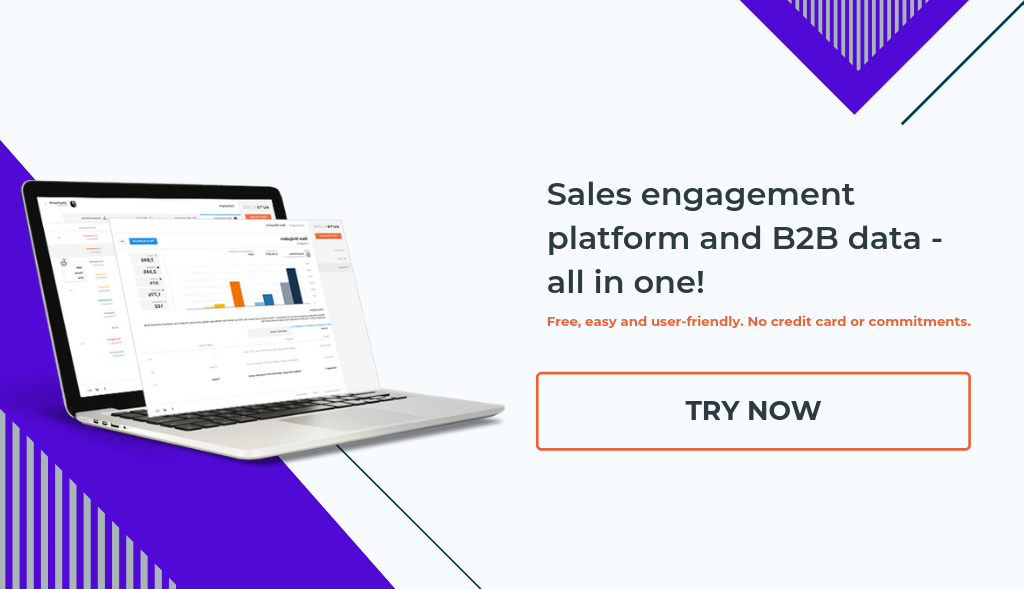 Testimonials
These are short recommendations from your clients.
They explain why a product or service is good and how it solved their problems or improved the quality of their lives.
Testimonials are one of the key elements of every landing page and can be used both for B2B and B2C marketing.
If you want to make them efficient and legitimate, what you need is the name, title, company, and picture of the person whose testimonial you use.
And a word of warning – make sure that your customer testimonials are genuine and authentic because customers can spot the fake ones in a split of a second.
Case Studies
Case studies are detailed analyses of how using your product or service helped your current customer grow their business and overcome obstacles.
This tool is usually used in B2B marketing because customers need to be properly educated as products are usually complex and not particularly intuitive at first sight, not to mention that many customers aren't even aware that they have an issue that needs to be addressed and sorted out.
So, by providing case studies you're capable of corroborating your claims about how your product or service can help your prospects.
The trick is to include the actual data and have different case studies in place which will be suitable for various segments of your audience and your buyer personas. That way, your potential customers will be able to look for the one which solves the challenges which are the most similar to the ones they experience.
Social Media Platforms
Facebook, Twitter, LinkedIn, Quora, and other networks are a perfect vehicle for showcasing your social proof.
These are the most powerful examples of modern word-of-mouth marketing.
If we remember that nowadays people are checking their social media channels all the time, it's easy to conclude how tremendously influential those platforms are.
In addition to that, surveys say that people mainly trust recommendations from family and friends.
A positive comment or review of your product on a social media website is the most credible form of advertising and a great social proof, so why not put the screenshots of several such comments on your landing page?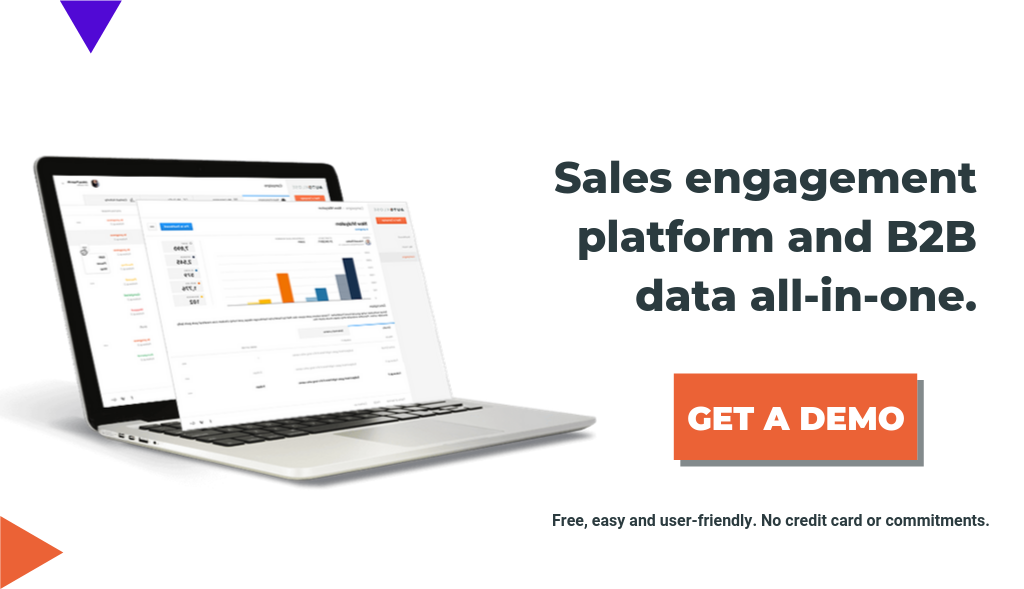 Leveraging Influencers
Influencers are celebrities or simply people with lots of followers on social networks.
People trust them, listen to their recommendations, and they easily relate to them.
Household names are great brand ambassadors because their loyal fans believe every word they say.
Needless to say, having an endorsement deal with an influencer may immensely contribute to the success of your brand.
Naturally, such a promotion can come with a hefty price tag, but instead of chasing some big shots, it's much better, effective, and affordable to strike a deal with a micro-influencer or even a nano-influencer – their followings are smaller but more loyal, responsive, and willing to act upon their suggestions.
You can easily find small influencers on an influencer marketplace. Such platforms make it easy to connect with influencers, negotiate specific terms, and track your campaigns' performance. A good platform should have a database of influencers with filters and tools for finding the ones perfectly suited for your campaign
Add Logos
Using the logos of your happy customers on your website, particularly on your home page, will definitely capture the attention of your visitors and convince them that your company is worth a try.
This method can be particularly effective if some of your clients are well-known in the industry.
Another way of leveraging logos is if your partners are respectable names and authorities in their field. Even if they're not your customers, the very fact that they're collaborating with you will be a signal to your audience that you're credible and trustworthy.

How to Generate Social Proof?
All this sounds easy, but generating social proof from scratch requires a lot of effort.
People frequently ask what they should do if they don't have any testimonials.
The first and most important advice is: don't even think about faking it.
Insincere and staged testimonials can be easily spotted and this gesture could have more negative consequences than not having a single testimonial on your landing page.
Start with offering your product and services for free. That way people will be more likely to give you positive feedback and allow you to use it for testimonials.
Referrals from satisfied customers are very valuable.
In case you don't know how to encourage your customers to recommend you to their contacts, a good starting point would be to create a referral program. Find more about that, as well as another growth hacking tactics that will help you boost your conversion rates, in our blog post on the topic.
For example, certain companies reward their customers if they invite their colleagues and friends to start using their products or services.
When it comes to influencers, you should start using an influencer as an example in your content.
That's how you might get them to notice you.
However, if your website or blog still hasn't become relevant, you could write a guest article for a more popular website and mention the influencer. Additionally, you can let the influencer know via email that you've used them as a good example and provide a link to the article.
In order to make sure that they'll notice your email among tons of other messages they receive every day, learn how to create stellar and irresistible cold outreach.
Sharing the influencer's posts on various social media, comment on their articles (who doesn't like an ego boost?), or even purchase something from them will strengthen your bond with the influencer gradually. If you play your cards right, you might get an endorsement.
The most important thing is to be persistent and never give up.