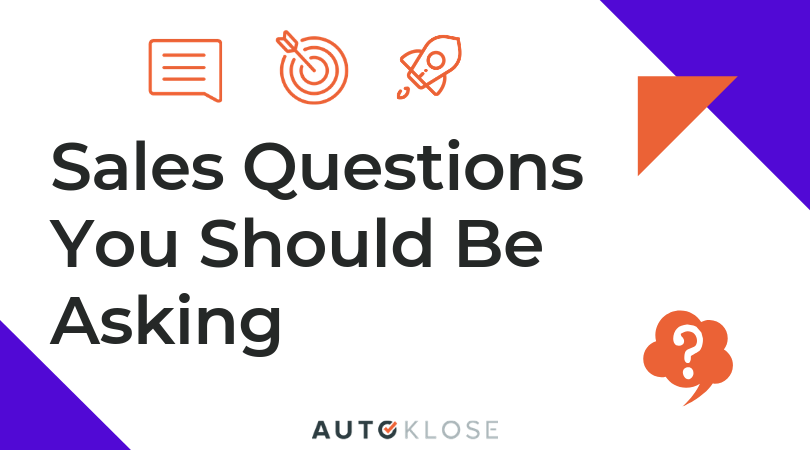 Let us talk a bit about modern buyers. They are well informed and know exactly what they want.
On the other hand, they have very little patience, and highly value experience, meaning and immediate access to products or services they want to purchase.

Just as customers changed over the years thanks to the technology boom, so did sales representatives. You simply cannot compare this job today and 20 years ago.

Some basic strategies are always relevant but tactics keep changing. Phone calls are less frequent as modern sales development moves towards emails, chatbots, and social media.

Communication with prospects is more relevant than ever since they are used to receiving information immediately while resisting long talks and sales pitches. Speaking of the sales pitch, the modern buyer has infinitely less patience and can spot it from a mile away. They simply don't respond to a one-way pitch that is scripted. Instead, they want to be engaged and navigated through the purchase process.

This is why connecting with the customer is harder than ever, especially when you need to establish communication based on value. One of such considerations is how you talk to them and what questions you ask.

Remember, your job is to identify your prospects' needs and find the best way to provide them with solutions. Are you asking the right questions? Let us find out.
How to Start Asking the Right Questions
Before getting in touch with a potential client, you first need to prepare the questions you're going to ask. It is best to group the questions into 3 main categories, with the first one containing friendly, non-threatening questions that you will use at the beginning of the conversation.

These questions can serve as an intro to the pitch, and they should be focused on creating a common language with the lead.

Examples:
How long have you been working for the company?
What kind of changes are you expecting?
What are your long term goals?
What kind of service are you looking for?
What do you think are your company's greatest strengths and weaknesses?
What are the most important projects that you're working on right now?
What is your policy towards changing suppliers?

Once you break the ice, continue with questions that are targeted at the problem this particular prospect is having.

Examples:
Have you been using any solutions to the problem?
Does your current vendor ticks all the boxes?
Why did you choose that vendor?
What are your success criteria and metrics?
What are your current deadlines?
Do you usually struggle with [specific business process]?
How does your company evaluate new opportunities?
Is there a specific problem that is holding you back from success?
Only when you learn about the issues should you move towards an actual pitch. Finally, the third group of question can contain specifics. Ask them about the budget, system requirements, available dates to set a meeting, and similar important details.

Examples:
How soon can we begin?
Are you interested in scheduling a meeting next week?
What will it take for us to do business?
What is your quarterly budget for [specific business investment]?

Formulate the Questions Correctly
When talking to the potential buyer, you are in a discovery process. You need to fight out as much information as possible so formulating the questions correctly can be a turning point in the conversation.

What this means is that you should avoid closed-ended Yes/No questions because you want the prospect to start talking. Once they do, collect all the data and feedback they give you and listen closely. Your goal is to learn and educate yourself on what it is that buyers truly need. Only then will you be able to provide them with actionable tips and a guided sales pitch.

Instead of asking them questions like Do you have any problems with the current vendors? formulate the question to What are the most frequent problems you are having with your current vendors?
Guide the Conversation
During the conversation, you should avoid sticking to the pre-written script. Of course, it is always good to have something written in front of you that can guide you through the process but the questions you are asking must have a logical direction.

Ask questions that go along with the previous one. You want to create a natural conversation where the next question is always guided by the previous one and by the answer you got from the prospect.
Be Patient
Once you finally establish the communication and it starts going in the right direction (they become interested in what you have to say and ask), do not lose focus.

Sure, in that situation you want to seize the opportunity and ask as many questions as possible but be patient. Ask one at a time, do not interrupt or rush the prospect as you might end up missing out on some important information.

Think about it from their perspective. They don't want to be interrogated or hurried but comfortable talking to you.

Also, be prepared to hear numerous sales objections which can potentially jeopardize closing the deal. Check out THIS list of the most common ones together with the tips on how to overcome them.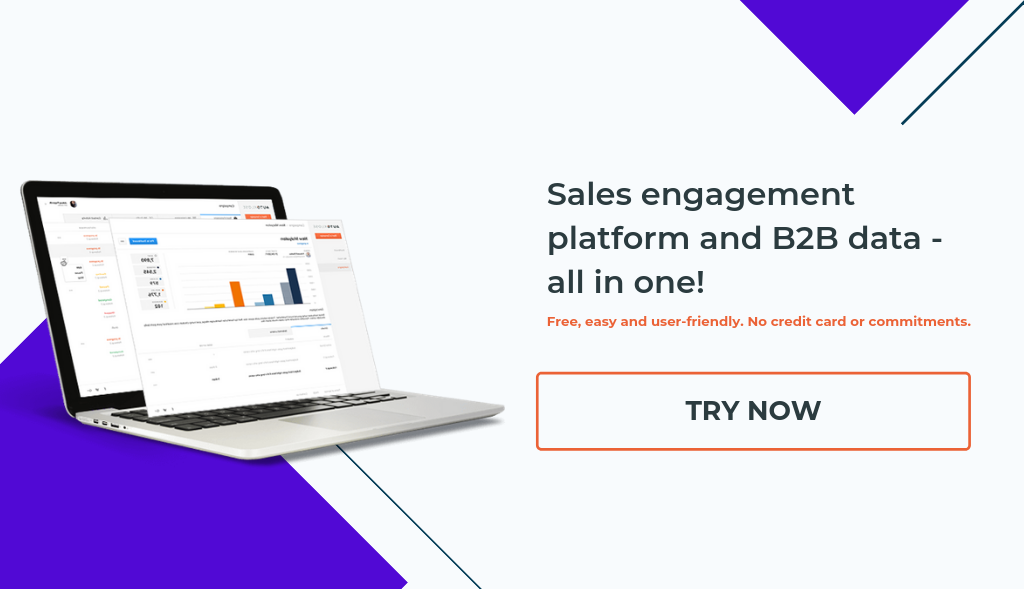 Questions for Closing the Deal
Your lead has come to the end of the sales funnel. You still need to ask some final questions to determine what is the right product or price package for them.

Examples:
Do you have an established budget for this?
What is your main emphasis (price or quality)?
Who else is involved in making a decision?
Do you have any timeline we should stick to?
Will you be interested in a package with more features?
Are you considering any other vendors at the moment?
What kind of support are you interested in?
When is the right time to set up a meeting?
Get Feedback
Besides talking to potential leads, you should talk to your regular customers as well. Without it, the task of creating customer loyalty will be impossible.

Take a minute and think about this statistic:
The cost of acquiring a new customer is 5x to 25x more than retaining existing customers.

Check in with your current buyers and see if they are still happy with your product. When asking them for their feedback, be as precise as possible and don't be afraid to get straight to the point.

Examples:
Are you satisfied with our product?
On a scale of 1 to 5, what is the score you would give to our product?
Can you explain some of the main benefits and weaknesses you found by using our product?
What do you believe can be changed?
Was it easy for the company to start implementing our solution?
Would you recommend our product to their people?
Are you satisfied with our customer service?
Would you be interested in hearing about new product features?
Conclusion
Your main goal when talking to the prospect is to ask the right questions at the right time. Learn as much as you can about them and their wishes, keep them talking and gather all the answers.

The feedback you get can help you make better decisions in the future and increase the success of your sales process.