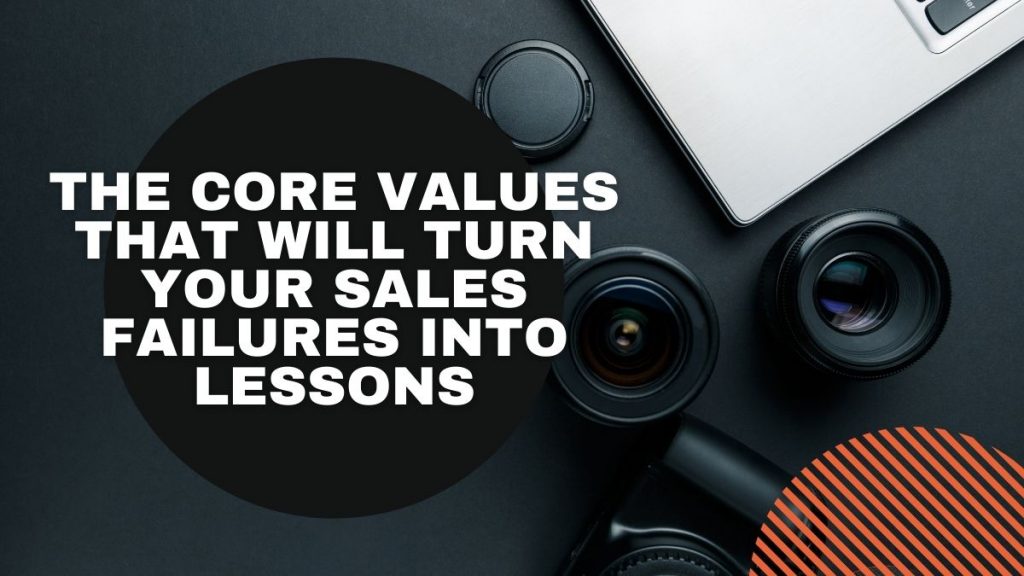 A sales failure is far from the end of your career — it's the beginning!
Brandon Bornancin, a serial entrepreneur and king of seven-figure sales, shares the four core values he lives and sells by.
Brandon teaches fellow entrepreneurs and salespeople how to overcome the odds and push through the moments that make us want to give up.
Aim to improve 1% every day and you'll improve by 30X in a year!
If you're part of a sales team and you're not at the very top, you have to answer to someone. Probably more than one person.
You're being tracked, evaluated, and questioned about your sales quotas and how well you follow the system. There's no option but to align with the way things are done and keep chasing the numbers.
But what if you feel like you can't achieve what you're expected to achieve? What if, no matter how hard you try, it seems like you just won't get there?
You're in need of a little inspiration, and who better to seek advice from than someone who's failed beautifully? Brandon Bornancin of Seamless.AI has bounced back from some monumental sales failures. And because of what he learned, he's had some even more impressive successes.
On an episode of INSIDE Inside Sales, Brandon lets us in on the values that have sustained him through the toughest times.
Rejection isn't about you
Before you can ever attempt to get to the other side of what you consider a failure at work, you have to know how to interpret what's happened.
If you've been shut down, hung up on, written off, or even complained about, it's gonna make you feel like crap. And that's a very human response; we don't like to feel rejected.
But rejection is part of business as much as it's part of life.
The important thing to remember when you're down in the dumps is that a prospect who rejects your offer is not rejecting you.
If you don't believe that, think about when you've gotten upset at someone calling and interrupting your dinner or catching you in a bad moment. Something they said, or maybe their overall approach, was annoying. Maybe you just weren't ready to buy what they were selling. But you probably didn't go so far as to characterize the person on the other end of the line as a jerk. They're just doing their job, right?
And you've gotta keep doing yours, even when you're on the receiving end of that annoyance.
Overcome a perceived sales failure by deciding you will
You could look at being rejected by your prospects, missing your quota, and being reprimanded by your higher-ups as a failure. Or you could look at it as an opportunity.
As clichéd as it sounds, you have to pick yourself up again. There's no magic to it — just a whole lot of determination.
Brandon's story, which you can read in his book "Whatever It Takes," is the ultimate example of turning a big blunder into fuel. He launched several startups at a young age, went bankrupt, and then started from square one again working in sales at IBM. One of the reasons he's been able to reach the heights he has in the sales world is because he got back into the game every time.
To have a chance of ending up at the top like Brandon, make the decision that you won't be overwhelmed by your sales failures and that you'll use them to build resilience instead. It'll get easier once you've decided it will.


Stick to these core values to rebound in sales — and life!
Brandon speaks to a lot of five- and six-figure salespeople looking to take their numbers even higher, but he says his four core values apply to everyone in the business.
Positive mindset
If you jump onto the negative bandwagon — which is easier than ever in our connected world — you'll kill your potential. No matter how you feel when you wake up in the morning, no matter what you're going through, "attack it with positivity," says Brandon.
When you can't find inspiration around you or within you, take it from the greatest salespeople throughout history — people like the founding fathers of the U.S., who changed the trajectory of the New World by convincing people to explore something that no one had ever done before. The stakes for these guys were tremendous, and they endured some of the most intense examples of sales failure you could imagine.
"Nothing happens in this world without salespeople selling something to someone," says Brandon, who urges us to get out of our own heads and small worlds and get excited to be part of something bigger.
The last piece of this core value is to assume full responsibility and never play the victim game. You can find the solution, Brandon says, if you realize that "the person holding you back from success is you."
Thinking about incremental progress can help you be more positive right away. Can you get just 1% better every day? That small amount multiplies, and after 365 days, you'll be 30X better. You can't argue with a figure like that.
Coachability
Mindset is key, but you can't do it alone. The most successful people in the world seek out those who are already killing it and learn from them.
If you don't know how to do something, you don't have any excuses. Someone has written a book, created a course, or is leading a mastermind to teach you how to do that thing. Find the people who are already at the top of their game and allow them to coach you, even if it's indirectly.
"You are your greatest investment," Brandon reminds us. Have the hunger to improve and be willing to get the help you need.
Of course, the best advice in the world won't have an impact if you can't leave your ego behind. Instead of saying "No, I don't think that'll work," take the advice. Show your boss, mentor, or coach that you have a hunger by owning your development. Execute what you've been told without getting defensive or making excuses.
Good ol' hard work
Brandon's third core value is one that we hear a lot, but few actually follow: Work harder than everyone else in the room.
If you can't seem to get motivated by anything else, think about what it'll feel like to outperform everyone's wildest expectations. Some of the most successful people were once highly underestimated. Think of the Oprah Winfreys and Elon Musks of the world. People like them have some raw talent, no doubt, but what sets them apart is their insane drive.
"Hard work beats talent when talent doesn't work hard," says Brandon. Those people who seem to magically succeed in everything will eventually reach their limit — when they aren't willing to work any harder. Stop looking at the guy next to you and move forward… with blinders on.
To find out the fourth core value Brandon swears by, go ask him on Twitter! 
Shoot for more and you'll get more
We don't often allow ourselves to go bigger with our vision. We're told to play it small in many ways, and that wanting anything grand is selfish or outlandish.
Brandon gives us permission to think otherwise! His CV proves just how big he's been willing to go, and there's no reason you can't do the same.
After a sales failure, don't slide down the slippery slope of feeling bad for yourself. Instead, go the other direction: Set goals that are even bigger than your quota and get obsessed with reaching them!