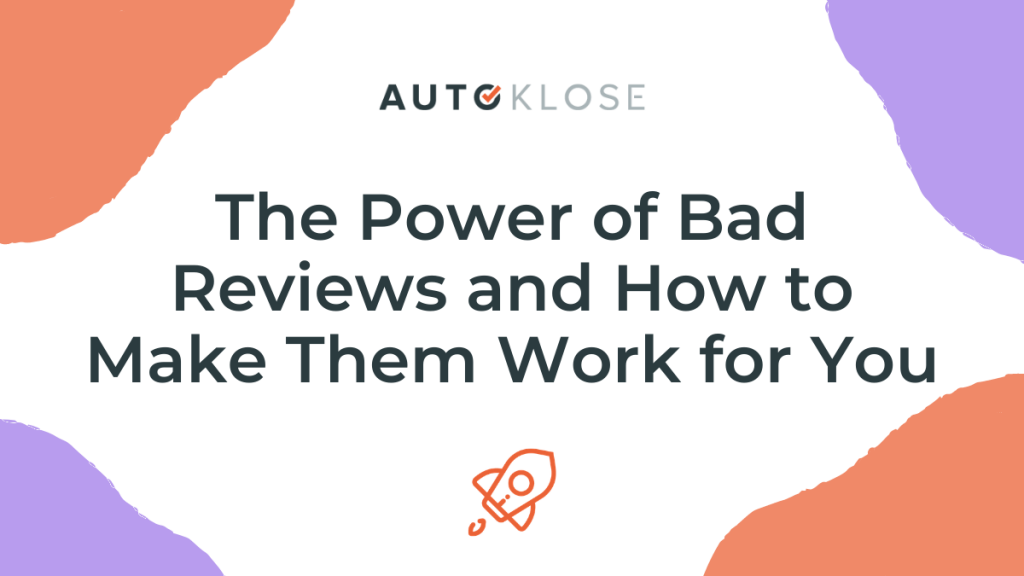 People make mistakes.
Companies do too.
Did you know that even an automotive giant Mercedes Benz had a costly mistake upon entering the Chinese market?
Namely, it was branded under the name Bensi. Sounds cute and very much similar to the original name, right?
Well in Chinese "bensi" means "rush to die," probably no pun intended.
You can only imagine how potential customers reacted and what kind of comments they had.
Of course, all the bad publicity couldn't damage the famous brand.
The same goes for bad reviews. Yes, they're unpleasant, scary, and can be dangerous. But if you play your cards right, you can even benefit from an occasional negative review.
Here are some tips to get you going.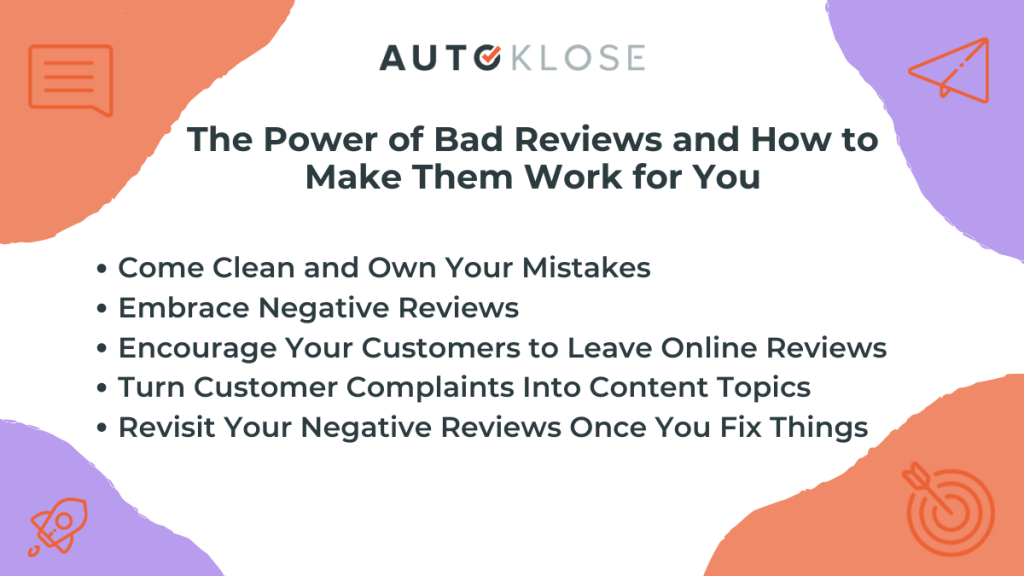 Come Clean and Own Your Mistakes
This is one of the most important factors when it comes to saving your reputation.
Namely, if your customer writes a bad review and you either ignore them whatsoever or try to argue and refuse all the blame, you'll be practically putting out fire with gasoline.
So, make sure that you acknowledge every comment, impression, question, complaint, even a rude one, and promise that you'll look into the matter and do everything you can to fix things.
That's the only way to respond to an angry or disgruntled customer as it will calm them down and show the others that you don't want to sweep issues under the rug.
Such an approach will improve your customer experience, do wonders for your PR, and demonstrate your willingness to make your customers happy and satisfied.
Airbnb was accused of allowing racial discrimination. A research study revealed that people with "distinctively African-American names" were 16% less likely to be accepted as guests compared to those with distinctively White names.
The company issued an immediate apology, promised to improve its terms and conditions, and started championing diversity and inclusion on their platform.

Embrace Negative Reviews
Unhappy customers willing to share their opinions and impressions can save your business, and I mean it.
Counterproductive as this may seem, by finding out and understanding what your audience thinks about your products, services, customer support, and your brand, in general, is essential for addressing potential issues and fixing them promptly.
Given that 96% of dissatisfied customers never complain, but simply leave, it's obvious how you can benefit from these occasional bad reviews and complaints. 
Similarly, poor customer service is the culprit behind many churned customers. Namely, that's the reason companies lost $75 billion in 2018. 
So, if you don't want to become the part of that statistic, you need to keep an eye on what your customers are saying not only on your social media networks but across the internet and make sure to respond in a timely manner.
By taking customer complaints seriously, you can turn these bad experiences into good ones. Being proactive will make your customers give you one more chance – customers whose complaints and issues are resolved during the first interaction are twice as likely to continue doing business with your company.
That's exactly what General Motors did back in 2014, when they had to deal with the recall of 2.6 million vehicles, not to mention 124 deaths caused by its faulty ignition switch in certain models.
Needless to say, angry customers flooded the company's Facebook and Twitter channels with their complaints and legal threats. Instead of keeping a low profile, GM's customer service jumped in and addressed every complaint individually and publicly.
The company also offered to pay for the additional costs, including the shipping of some of the broken cars to the nearest dealers as well as rental cars that their customers used while their cars were being repaired.
All this helped the car industry behemoth to save its face and customers.

Encourage Your Customers to Leave Online Reviews
It would be very bad if the only reviews about your brand would be bad ones.
But you can't rely only on your customers' goodwill when it comes to obtaining positive reviews.
A small nudge or even an incentive is always welcome.
For example, $10 coupons for Amazon or Starbucks won't eat up your marketing budget but can be an excellent way to motivate your happy customers to put in a good word for you. There's nothing wrong with this tactic if these reviews are genuine and sincere.
Positive reviews will partly neutralize the impact of those who throw shade at you.
We've recently had a situation that one of our happy customers, Tim Hagen, President of Progress Coachhing, decided to make a short video testimonial without us even asking him to do that. 
This was a big surprise, but some of the things you can do in order to wow your customers and turn them into your brand ambassadors are:
Fixing bugs and upgrading your product or service regularly 
Keeping the lines of communication with your customers open
Having a stellar customer support 
Always deliver on your promises. 
Turn Customer Complaints Into Content Topics
Now that you've learned what bothers your customers, and figured out some of their most common mistakes to set up and use your product or service, it's a good idea to compile all these reasons and turn them into blog post ideas.
Namely, if you notice that your customers frequently complain about something that's apparently caused by their improper handling of your product or service, it's a sign that you should work on that and help them.
Don't even think about sorting this out by telling them that they're wrong, because, the bottom line is that failure to properly explain and demonstrate product or service features is your mistake.
For example, we noticed that many people aren't exactly familiar with how an effective sales email should look like and what it should consist of. That's why we decided to write a series of helpful blog posts dedicated to educating our prospects (and other interested parties!) to create converting emails, including how to write a compelling subject line, create an effective signature, how to avoid spam, to name only a few. 
Revisit Your Negative Reviews Once You Fix Things
After you fix all the bugs, issues, and reasons for your customers to grumble and complain, it's best to revisit every negative review individually and publicly announce that appropriate actions were taken as well as that the issue was resolved.
It's important to do this as that way all your customers will be able to see that you're proactive when it comes to ironing out any issue along the way.
Take a cue from another car manufacturing behemoth that was involved in a scandal.
Back in 2010, Toyota recalled 8.8 vehicles because of certain safety defects. At first, the company was slow to respond, but later on, it succeeded in getting back on the right track and justifying its, up to that moment, pristine reputation in terms of customer service and product quality. They fixed the issue and offered extended warranties. But the company also focused their marketing strategy at convincing its customers that there was no reason to worry about safety.
As you can see negative reviews and complaints can actually be good if you know how to leverage them for improving your customer service and your products, reducing customer churn, and cementing your PR.