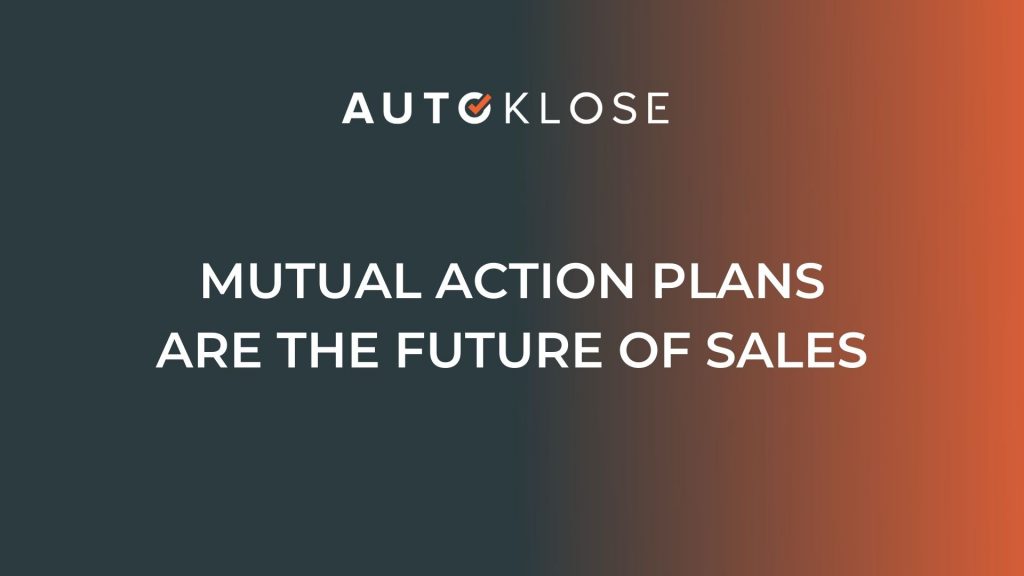 Tom Williams kept noticing the same issue with the sales process: Reps and buyers were usually worlds apart when it came to timeline.
A seasoned sales leader, Tom had worked with teams selling electronics as well as enterprise SaaS. Though the markets were completely different, reps would tell him that a deal was imminent. But when he'd call to check in with the buyer, they didn't seem anywhere close to making a decision.
"My team was hearing, 'Sold,' and the customer was saying, 'That's really cool,'" Tom says.
He started DealPoint to foster better alignment between sellers and buyers. Its software, which enables collaboration through mutual action plans, has become increasingly necessary with the accelerated adoption of remote work.
On 0 to 5 Million, Tom discusses:
Speaking to your ideal customer via podcasts
Tom has been a guest on a number of podcasts and attributes DealPoint 2.0's first customer to podcast marketing.
Here's how it went down: Tom got a call from Paul Biden, VP of Business Development at 4G Clinical, which sells trial randomization and trial supply management solutions to the pharmaceutical industry.
DealPoint happened to be renting offices from 4G Clinical in Portland, Oregon. So Tom thought Paul heard about DealPoint from their office space contact. But it turned out Paul was based out of Boston and hadn't discussed the product with his colleague in Portland. "He had no idea that I had been sitting next to Heidi for a year. So that was the best coincidence," Tom says.
His interest in DealPoint was sparked after hearing Tom "spouting the philosophy of buyer collaboration" on an episode of Make It Happen Mondays – B2B Sales Talk with John Barrows. Paul also downloaded a free mutual action plan template from DealPoint's website.
Sales fail: not listening (and making assumptions)
Looking back on the early days of DealPoint, Tom attributes a lot of mistakes to a lack of listening: "Making assumptions about the customer and what they needed," he says.
His colleagues have even given him the nickname "Professor Tom," which pokes fun at his tendency to theorize about a customer's problem and offer a solution.
"I'm not pig-headed, but I am opinionated," he qualifies.
But as the CEO, there are moments when he needs to lean into those strong opinions. "If I don't do that sometimes, we tread water," Tom says. He has also been in situations where he's left thinking, I should've listened more carefully.
Finding the balance between setting a vision for his company as well as listening to customers (and his team) can be tricky. The consequences can also be costly. Poor listening has led to "building features or going after messaging that was a waste of time and money," he says. "I didn't know that until we'd done it."
One way he's working toward listening more: He tries to limit talking during a sales conversation to 40%. He uses SalesLoft to track how often he talks versus how much he listens and checks it at the end of each call.
"I wish there was something that would tell me in real time where I'm at," he says. "But I'm getting much better at listening."
The next strategic hire
One of DealPoint's biggest challenges is speeding up the sales cycle — moving an organization from the pilot phase to wider adoption.
That's why Tom is planning to hire a Head of Sales. He currently leads sales for DealPoint and works with junior salespeople who support him. But for the company to grow, he has to step aside and allow a better salesperson to take the reins.
Bringing in a salesperson of the caliber he has in mind is "mind-bogglingly expensive" for the bootstrapped company. At the same time, it's necessary. DealPoint will be able to shorten its sales cycle and start acquiring larger customers only if it has an experienced professional devoted to sales strategy.
Tom saw how much a good hire can help after bringing his colleague Jason on as a dedicated product architect a few months ago. Before that, Tom was the "main feature definer." But with Jason on board, the benefits quickly became clear.
"I upgraded myself into a dedicated role by hiring a product architect," he says. "Now I need to do the same thing with sales."
This is based on a conversation from The 0 to 5 Million Podcast, featuring founders, CEOs and revenue leaders from businesses between 0 and 5 million in ARR. Subscribe to future episodes to find out how they did it.