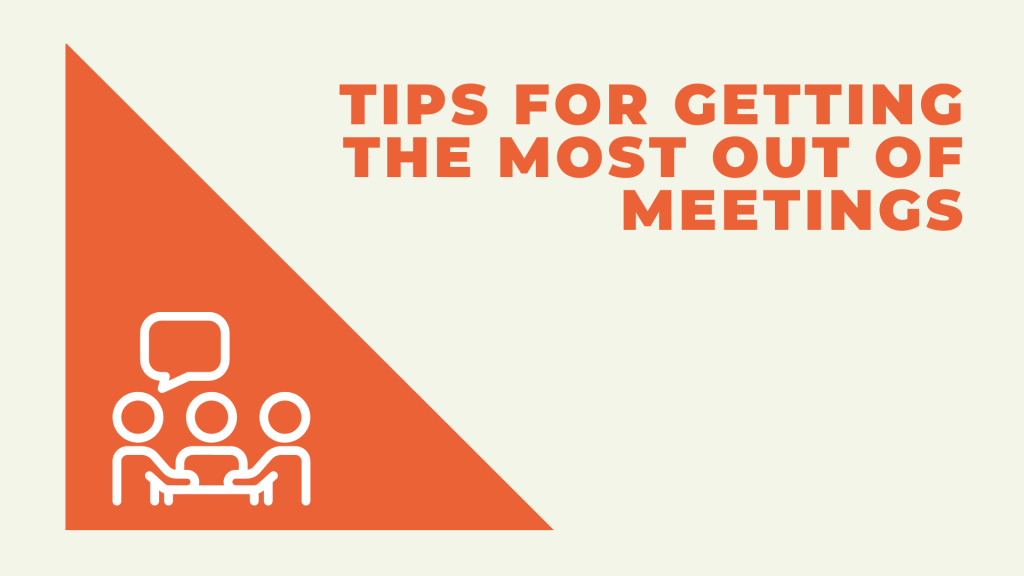 Lack of funding is a major reason behind startup failures, and with up to 90% of startups failing, you can ill-afford to be complacent when it comes to funding. Capital issues are not uncommon for small to medium-sized businesses (SMBs) as they often have to start from scratch.
And this is where investor funding becomes extremely relevant. But you have your competitors vying for the attention of the investors. The competition is hardcore here and everyone wants an investor meeting.
You have to make a great first impression when you score a meeting with your target investors.
Put simply, you have to stand out so that your investor feels inspired and motivated by your business proposition.
The post below outlines the top seven tips for getting the most out of investor meetings.
Warm Networking
You can't inspire investors if you are not able to involve them in your business idea.
As per the experts, the process of attracting investors should start long before you actually fix a meeting to discuss the funding opportunities. The process is dubbed as "warm networking" or "soft selling".
Make a list of potential investors for your business.
You can meet them at various networking events, seminars, industry-related conferences, and so on. You may also find them over professional social networking sites such as LinkedIn.
After you make the shortlist, the next task is to contact, communicate, and set up an investor meeting with them. But, don't bring up the topic of funding during your conversations.
Discuss your business, its unique selling point (USP), and other facts that may inspire someone to know more about your startup. Inform them when your company cracks a good deal or accomplishes an achievement.
Try to build up a rapport.
Your investor will be more likely to invest in a name that he knows beforehand.
Powerful Pitch
A strong value-driven and data-driven pitch is the first key to hook your investor while discussing funding opportunities.
The pitch should discuss your business objectives, vision, mission, and proposed business plan.
Present an idea on how your business will make a difference in the market or in society as a whole. The pitch should clearly state what's in it for the investors. Here are some pointers that make a winning startup pitch presented during investor meetings:
The overall pitch should not exceed 10 minutes. Try to sum up the pitch with 150 words. Remember, investors are incredibly busy and you must value their time.
Highlight the unique selling point of your business
Use simple language and avoid excessive technical jargon
If your business is based on some proprietary technology or patented idea, make sure to mention that
Be laser-specific about every aspect of the business you describe
Offer facts and figures for quantitative aspects like ROI, rate of customer retention, rate of potential leads converting to actual customers, etc.
Be ambitious but realistic about returns
Anticipate Questions
Your investor meeting is not going to be a monologue with just you narrating the slides.
A judicious investor will always prefer to ask several questions to assess the potential of your business. You want to be sure about your investment, so it is understandable that an investor will have a lot of questions when investing in something as big as a business.
Be prepared to face questions and make sure to answer them diligently.
They will want to know about your market traction. So, if you are experiencing a steady growth in customers, publish that data.
Your investor will also ask you about your competitors, your marketing budget, your promotional strategies, your goal over a specific course of time, and so on. And of course, you will be asked your fund allocation strategies.
Your investor is likely to ask about the exit strategy of your business as well. You can ask fellow entrepreneurs who have had investor meetings about potential questions.
Get ready with the answers beforehand so that you can come up with a prompt, well-articulated response.
Anticipating questions really just boils down to preparedness and readiness to pitch whenever and wherever.
Networking is essentially an opportunity for you to pitch softly. Imagine having the opportunity to elevator pitch to the perfect investor, and blowing it because you weren't prepared.

Be Specific with Metrics
Investors generally look for quantified tangible data while assessing a company for investment.
You have to be extremely specific with the metrics so that investors can have a clear picture of opportunities with you.
Don't leave them in doubt.
When you can publish proper clear metrics about your business, it shows you are knowledgeable and confident about your venture.
Investors prefer confident entrepreneurs who are well aware of what they are doing.
There are various metrics your investor will look at while assessing your business.
The first thing they will want to know is the market traction of your business. The other major metrics you will have to state here are profit and loss statements, rate of customer acquisition and retention, cash flow, ROI margins, and roadmaps.
Bind with an Appealing Story
While impressive metrics are significant, an emotional touch is also crucial to inspire your potential investors for funding.
We mostly connect with those who are relatable.
A catchy and motivating story will be a great way to keep your investors glued to your words and thoughts. The format of a story is naturally pulling.
Humans are organically drawn to stories.
So, hone in on your communication skills to create a strong impact with your story. It's after you reel in your investor with your story that you can bring out the hard figures and facts to establish credibility.
Try to liven up the story with images.
Visual content is always more appealing than text-heavy content and it creates a deeper impression in the mind.
Your story should cover the challenges that your business is addressing and the exact solution.
Refrain from using too many bullet points in your presentation.
Maintain a smart, steady, confident, and enthusiastic tone without getting too dramatic. The idea is to pique the interest and curiosity of your investors so that they will want to find out more about your business.
Highlight Your Strong Team
Your investor is not only interested in your deal-cracking business idea.
Any smart investor will also want to know about your team.
Hiring without objectivity is one of the most common errors startup CEOs make, but it's the workforce of a business that makes or breaks a company.
You may have an out-of-the-box solution but you can't materialize it if you don't have the right team.
On the other hand, if you are armed with dedicated experts, your business can wade through and stand tall in any crisis.
So, your investors would like to know about the strength of your team. After all, they are not investing in just your unique idea, but also in the staff who can make your idea a reality.
Make sure to highlight the credentials of your team members.
If they have achieved a specific professional degree or certificate relevant to your business, mention that.
Focus on your core employees and explain how strategically they have handled a crisis in your business if any. If your company is backed by an industry expert, that person should get a special mention.
The bottom line is you have to establish that the investor is dealing with knowledgeable, dedicated, professional, and able people.
Validate Your Business
If you need funding from an investor, you have to earn their confidence.
And your investor's confidence in you depends largely on your own confidence in your company. So, you have to establish validation of your business to leverage its credibility before the investor.
Contemplate the telltale signs of a promising business, such as a growing customer base, strong team, rising sales figures, expansion of the market, etc.
See what works for your particular business. For example, if you have already acquired a decent list of happy customer reviews, present them before the investor.
If your business has recently attained an industry accreditation, mention that before the investor. If you have already got some renowned investors on board, do share the news within investor meetings.
The bottom line is you have to present evidence to leverage your business as a scalable, prospective, and ambitious project.

Final words
Be passionate about your pitch and enthusiastic about your business plan. Your energy should touch the investor. Be presentable – no one likes a sloppy entrepreneur. No crushed shirts and no loafers. Maintain a smart professional attitude right from the time you enter the investor meeting, to when you leave.
Bio
Jurij Radzevic – Growth hacker with experience in digital marketing and SEO. Graduated from The University of Southern Denmark with a master's degree in Marketing, Globalization, and Communication. Currently working as the Head of Digital Marketing at Valuer.ai in Copenhagen, Denmark.