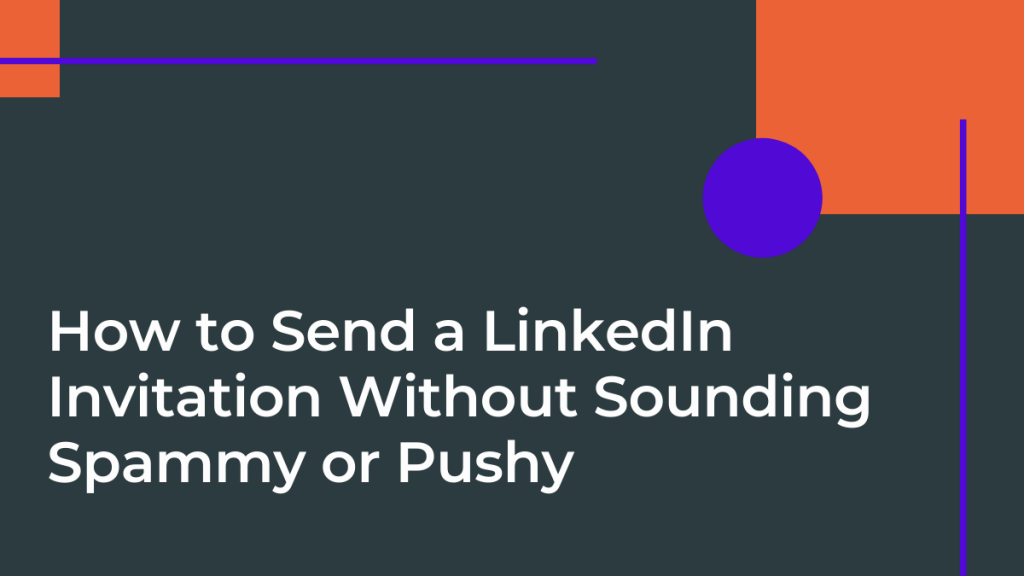 It is said today that people who don't have social media accounts almost don't exist.
A similar analogy can be used to explain the relationship between contemporary business professionals and LinkedIn.
In a nutshell: if you don't have an active LinkedIn profile, you're only a silhouette of a businessperson.
LinkedIn stats are terrifying. We'll use the data available on the Foundation website to illustrate the current power of this business network:
500 million registered users
61 million members working in senior management
45% of the LinkedIn reading audience are C-level managers
Fortune 500 companies prefer LinkedIn for B2B communication
Only 1 million LinkedIn users have published articles on this network
All these stats show one thing: if you want to be taken seriously in the online business realm, start interacting with others on LinkedIn on a daily basis.
The first step on this quest is learning how to formulate a convincing LinkedIn connection request.
A Neat Profile for Smooth Networking
If we think of our online personas as business products, our social media profiles are our packages.
Now, let's make a simple but effective analogy with shopping.
When you go to the supermarket, you probably pay attention to the colors and packages of different brands.
A brand that packs its products in a more attractive package will catch your eye sooner than a bland one.
Our social media profiles are our packages that need to attract other LinkedIn users. If possible, one from that group of 45% of C-level managers.
So, before you even consider sending out your first LinkedIn invitation request, populate your profile with all the essential information about yourself.
In addition to your name, address, and skills include your alma mater, your hometown, and the place where you're living now.
All these details will help you connect with LinkedIn users with similar interests as well as career or life paths.
Now you're ready to start your networking quest on LinkedIn.
Preparing the Ground for Invitations
One of the key features of every LinkedIn connection request is the level of familiarity between the parties in question.
Connecting with your current coworkers is a piece of cake because you know each other well enough.
Similarly, expanding your network with your friends from school doesn't require any special communication.
However, these people will make up to 100 contacts on your list.
For most other potential connections, you need to prepare the ground before you send them a connection request.
If you spot a noteworthy user or opinion-maker in your niche, start liking their posts. When possible, leave comments under those posts and engage in discussions.
Avoid making impolite or pointless comments if you want to leave a positive impression.
That way, they'll become aware of your existence before you send them a connection request.

Follow-Up Invitations After Business Events
The worst thing that you can do on LinkedIn is to look spammy. If you use LinkedIn, you know what kind of people we're talking about here.
Adding hundreds or thousands of connections without any order or common ground is a bad practice.
Instead of that, it's recommended to gradually build your LinkedIn networking empire with familiar people.
For instance, sending follow-up invitations to people you meet at business events is a smart thing to do.
In those cases, you've already generated some leads. Those people will remember you when they receive your invitation.
For instance, you can formulate your message as follows:
Dear Mr. Sobchak,
We talked about the recent trends in the car industry at the Audi stand yesterday. I would like to send you some materials regarding our manufacturing process. Please, add me to your network.
What's important for this invitation is not to wait for too long to send it.
The sooner you send it, the less likely that person is to forget your conversation.
Connections Based on Mutual Interests
Just like we pointed out in the previous paragraph, some LinkedIn users keep adding random contacts from various niches.
This practice is bad for two main reasons.
On the one hand, it might look spammy because such users might seem to be searching for other gullible users. You'll recognize them by invitations without any additional text..
On the other hand, adding too many different people to your network will reduce your visibility to professionals from your niche.
Therefore, we suggest establishing connections with business professionals who you share some mutual interests with.
From the same alma mater and current/previous employers to the industry or niche within it, you need to have something in common.
Let's say that you've come across an interesting entrepreneur living in your area. You can contact him or her with the following message:
Dear XY,
I also work as a self-employed copywriter. I've noticed that we work in the same niche and live in the same area. I think we could establish a professional collaboration.
Instead of sending an empty message, these few sentences will shed a different light on the entire invitation. In other words, you'll look more professional and convincing, and your approach will be personalized which is extremely important when it comes to forging a long-lasting connections.
What's more important, stressing out that you live in the same area is a subtle but effective nudge for the prospect to accept your invitation. Even though LinkedIn is a global network, it can have a strong local effect, as well.

Concise Communication Is a Must
We've already pointed out that messages sent on LinkedIn upon the invitation should highlight the things that connect you and the person you want to connect with.
What's also important is that those messages remain concise and effective. Every message in the LinkedIn connection request is limited to 300 characters.
Instead of writing essays about your skills and experience, you need to focus on your strongest points.
On the other hand, invitation recipients don't have to waste their time reading long messages.
That way, every request you send out to your potential connections has to be concise and to the point.
For starters, you can practice writing such messages by creating short and witty posts on LinkedIn and Twitter. This routine will help you develop your writing style, as well.
So, when a potential connection reads your message and sees your posts, they'll be able to spot your expertise at once.
Finally, it's important to catch the eye of your potential connections by including catchy and compelling subject lines in your InMail messages.
Why (Not) to Pitch in Connection Requests
Although you should use LinkedIn for your social selling efforts, pitching and selling features via LinkedIn connection requests should be avoided.
It's true that some commercial entities do that, but individual businesspeople will have more damage than success if they follow this approach.
The point of every individual LinkedIn network is to increase the number of relevant contacts that can help business professionals get better job opportunities.
However, including a sales pitch in connection requests, before you have a chance to establish a more meaningful relationship with someone, will be perceived as pushy. Besides, this strategy is very short-sighted.
Contrary to that, you need to look as professional and knowledgeable as possible.
After all, what you usually do when you get a salesy connection request on LinkedIn? You probably simply ignore such an invitation.
So, if you want to expand your network and increase your business potentials, don't use LinkedIn connection requests to offer anything that people need to pay for.
Connecting With Someone From Your Line of Work
It's only logical that you want to connect with other professionals from your industry not only because it will mean hearing about new business opportunities but also with the purpose of staying in the loop about the latest trends.
There's no need to be boring and generic when sending a connection request when you can personalize it by mentioning your colleague's recent success, project, or a new job. This way, you'll build a deeper and more meaningful relationship.
Who doesn't want to be praised and acknowledged for their professional skills and triumphs?
Hi Mary,
Although I still haven't had a chance to work with you, I've heard a lot about your sales prowess and expertise. That latest deal you closed is impressive – particularly knowing that the client is famous for being a tough cookie.
It would be great if we could connect and cross paths, as I'd really love to see you in action. It would be an honor to have an opportunity to pick up a few tricks from such an accomplished professional.
Regards,
Connecting With a Former Coworker
Not everybody you work with will remember you once you part ways.
This is very common in big companies, where most employees never have an opportunity to develop a close business relationship. So, unless you want your connection request to be denied, you should craft your invitation so that it explains where and when the two of you worked together.
Dear George,
It was great working with you at XYZ back in 2001-2005. Your sales skills were impressive, and I still remember you as a great closer.
If you are available these days, it would be great to catch up as I'd love to hear more about your new position.
Best,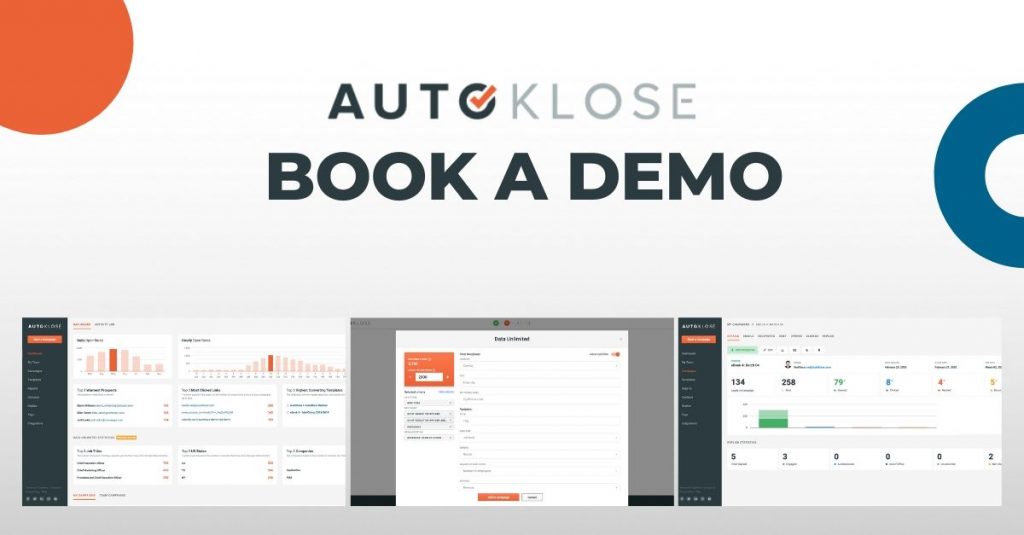 Connecting With a Friend of a Friend
Sending a connection request to someone you know only casually can be tricky.
If that's a person, you met a couple of times over drinks with other people, keep things informal. There's no need to start talking business in your first outreach. However, do mention something about your acquaintance's professional life to push the conversation in the right direction.
Hi Mike,
It's great that Mark introduced us.
As that party wasn't the best place to start talking about business, I'd be glad to hear more about what you do at (Company) when you're free. Sales is not something that I do for a living, but I'd like to learn more about it from an experienced professional.
Looking forward to having a chat,
Connecting With Someone Whose Work You Admire
Reaching out to a perfect stranger, telling them how much you admire their work can be weird. If you're not careful enough, you might come off as a stalker. Besides, such people receive a number of connection requests every day, which is why you need to clearly state what impresses you in particular about their achievements.
In other words, you can't simply say "I'm your number 1 fan." It's best to mention projects, books, or any other specific accomplishment of theirs.
Besides that, including some kind of a question or suggestion is also a good idea – just don't even think about asking for a job in a connection request.
You can offer your help with their latest project (of course, if you have expertise) or even ask them to help you with something such as being your mentor.
Hi Gary,
I'm an SDR working for ABC, a small company building sales tools. Your book and webinars helped me a great deal for polishing my skills and learning how to sell like a pro. What prompted me to reach out was your latest webinar discussing the challenges of selling in a post-COVID world.
It would be an honor if you could spare 15 minutes to tell me more about what you believe are crucial traits and skills a successful salesperson should have.
Thanks in advance,
The Final Words
Building a vast LinkedIn network is something that every member of this social media platform wants.
However, adding crowds of people to your connection list will have an opposite effect: you'll become less visible to business pros in your niche.
What you should do instead is slowly expand your network with relevant professionals from your field of work.
Also, make sure to prepare the ground for every important invitation you're planning to send. Take part in the online activities of these people and let them find out about you before you reach out to them directly.
It's clever to send connection requests immediately after you meet a new lead or colleague. Time is money in every element of business, so LinkedIn is no exception.
Last, but not least, you shouldn't use connection requests on LinkedIn for sales or other commercial actions.
Those business people who implement all or most of these practices in their LinkedIn strategy should have constant growth in the number of connections and business opportunities.