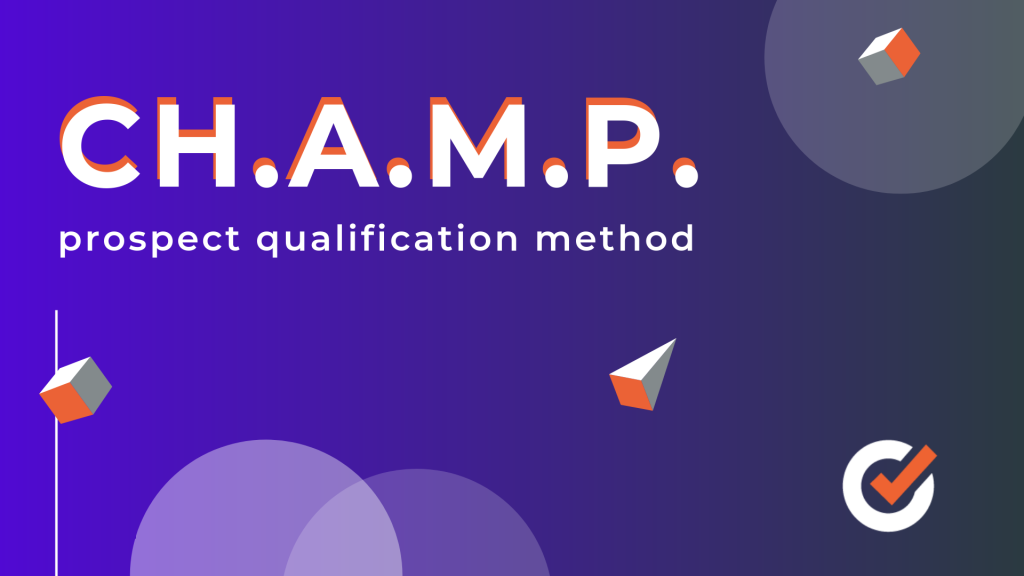 In the pre-internet age, selling and lead qualification methods used to be so much simpler. Buyers didn't have as many sources of information on your product, there were fewer competitors, products themselves were more differentiated, and the deals could be closed over just a couple of mediums.

Even though the landscape has changed significantly since then, and even though the listed changes mean that we are now dealing with a much more buyer-centric market, some sales teams are still hanging onto methodologies conceived and tested in an era long gone by.

Opportunity identification method represented by BANT acronym is one such remnant of the past that a lot of people are still clinging on to, to their own detriment. Here's why we believe it is obsolete, and one of the possible alternatives.

What is BANT?
Introduced in the 1960s by IBM, this prospect qualification method has managed to stick around till today, even though some of the premises it relies on have long since been drastically changed.

Of course, not everyone is still using it to differentiate between prospects that are likely to make a purchase and those who should be discarded before they even reach your Account Executive, but a surprising number of companies are still using this approach.
The individual letters of the acronym stand for:

B – Budget
A – Authority
N – Need
T – Time frame

When qualifying a prospect, your sales rep would ask questions meant to elucidate:
if your potential customer has the necessary means set aside to buy your product;
if the person you are talking to actually has the authority to make the purchasing decision;
whether the company they are representing has an actual need for what you are selling:
what time frame they have in mind, and if that corresponds to how quickly you can provide the solution
It's not too difficult to understand why this method worked quite well when it was created, just by looking at it from the perspective of its creator, IBM.
First of all, the products they were selling came with a rather high price tag. Even though the 60s were a time of extreme prosperity, not everyone could afford these products, so determining their budget from the get-go was an easy way to disqualify a lead from further investigation.

Determining the authority they had was the next logical step in the process, not just because you wanted to know you were talking to someone with enough power to actually make the purchasing decision, but also because those were the people most likely to have reliable information regarding the next two questions, need and timeframe.

Once you knew you were talking to the right person, your next step was determining if the company they were speaking for actually needed your product enough to buy it. Again, the solutions IBM was selling were expensive, as well as rather unique, i.e. they didn't have many competitors. This means that determining need was more about whether the buyer needs THE product, and not whether they need YOUR product specifically.

Finally, deploying these solutions wasn't quite as simple as it is today, so determining the time frame that the customer had in mind was crucial to whether it made any sense for you to even start with the selling process.

In order for a lead to actually be considered interesting, they had to meet at least three of these criteria, at least to some extent. However, even a single hard 'no' meant that, no matter how skilled your salesperson was, there was probably no point in pushing your agenda any further. In other words, if a prospect informed you that their yearly profit amounted roughly to the price of your solution, you probably wouldn't care much about whether they are actually the decision-maker or not, as there was simply no budget to decide over.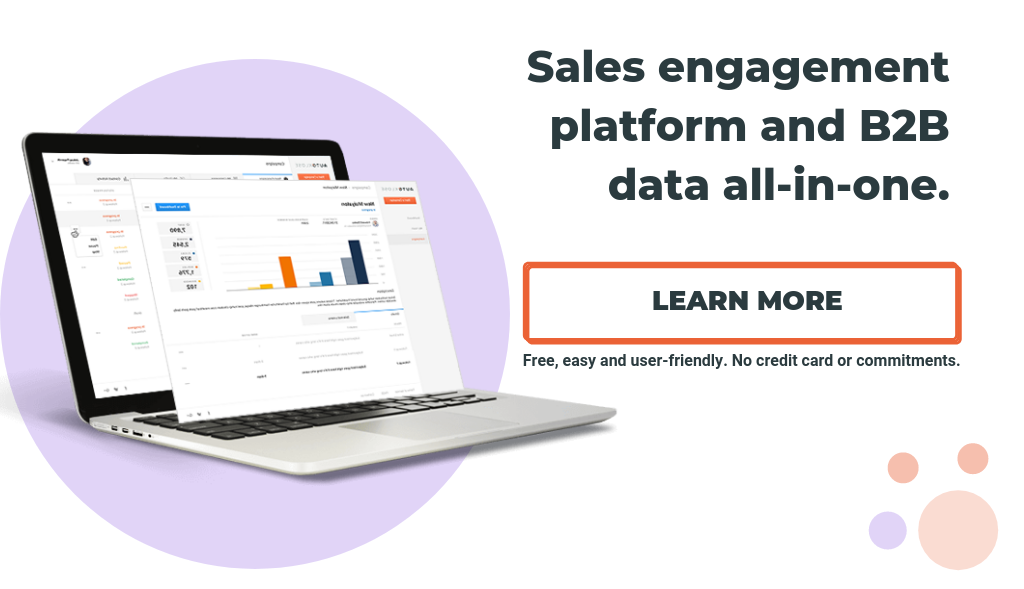 Why It Doesn't Work Anymore
As effective as it once was, BANT fails to address the numerous changes in the market that occurred since it was first conceived.

Sure, in order to sell something to someone they do need to have the money for it. However, purchases of this kind are no longer necessarily budgeted ahead of time. Not only that, but since the price of most modern solutions (SaaSa and different services, not necessarily physical products) is not as astronomical as was the case with the IBM's offers at the time, if a prospect was convinced they need a solution, they could relatively easily be persuaded to create a budget for it. That simply wasn't the case before with some of the higher-end products.

The situation today is also infinitely more complicated when it comes to the Authority. Like we mentioned, the purchasing power was often in the hands of just one person, and if you convinced that one decision-maker, there was usually no one to contest their choice. However, this has not been the case for quite a while now. Regardless of the position your prospect has in the organizational structure of their company, they will not be making the decision on their own, without input from other executives, departments and employees expected to actually use the solution you are offering. In other words, the decision-making process has become so fragmented, that no one prospect could hope to have sufficient authority to actually qualify under this old model.

The question of the Need is also not as simple as it once was.

When IBM was practically the sole manufacturer of computers, determining whether a prospect needed one was enough to make it clear if they were actually of any interest to your sales team. However, in the market saturated with countless variants of each and every product or solution imaginable, deciding (and convincing them) that they need exactly what you are offering is not nearly as simple. This part of the process is much more intertwined with other questions, especially those of time frame and budget than it was. Someone may offer them a very similar solution at a lower price, or they might be able to provide it with much more expediency.

Of course, it's not just that you have more competitors than IBM had at the time; you also have to contend with the fact that your prospects have access to infinitely more information on these competitors. In other words, persuading someone that your solution is exactly what they need was much easier when they had little else to go on than what you told them yourself.

Finally, the issue of time frame, just like the one of budget, has become much more flexible than it used to be. While it is still good to know that your prospect has an urgent need for the solution you are offering, the fact that they are much more informed when it comes to different options they have means that you cannot hope to win them over with expediency alone. Again, not only are there more alternatives your prospects can choose from, but they are also more likely to find out about them in a timely fashion.

Aside from these specific problems, one of the overarching issues with BANT is that it is a heavily seller-centric method, which, when prospects are spoiled for choice is probably not the best way to approach the issue. If you stick too close to it, qualifying a prospect may look unnervingly like an interrogation. Of course, this will depend on the skill of your sales rep, but if your prospect feels like they have to jump through hoops just so they can be afforded the privilege of buying your product, they are much more likely to go with someone who is actually doing their best to cater to the buyer's needs, and not to their own.

Luckily, the deficiencies of BANT have been recognized for a while now, and alternative qualification methods have been proposed and used with some success. Here's a quick breakdown of one of them.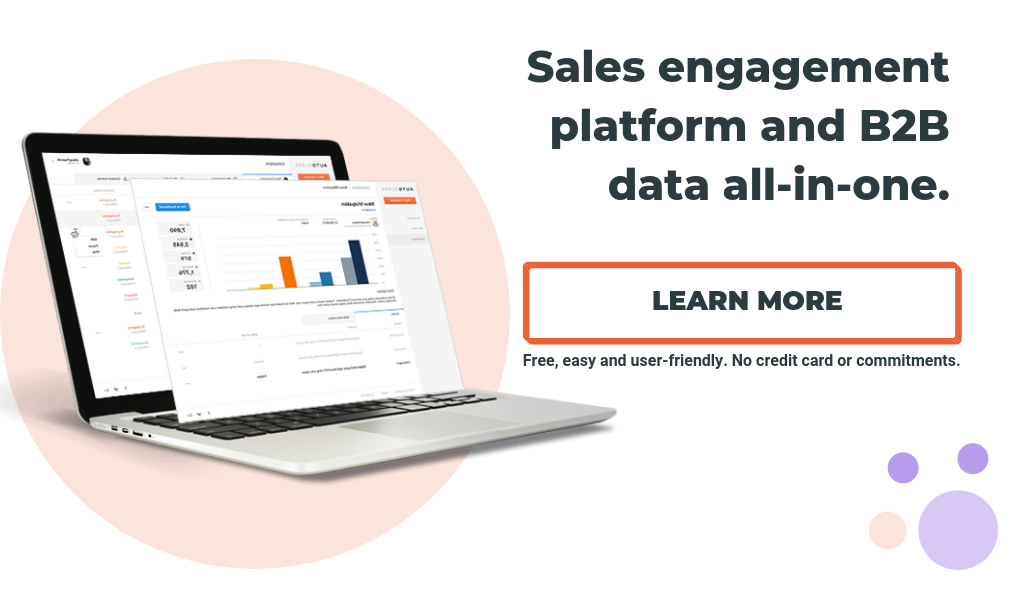 CHAMP
Developed by InsightSquared, this methodology is a spin on BANT that addresses similar concerns, but is more buyer-centric and accounts for some of the changes in the landscape. The acronym is meant to represent:

CH – challenges, not as cut and dry as 'needs' this provides for a more structured way of approaching the issues your prospective customer is facing. In other words, they don't have to actually need your product, as long as they can benefit from having it at the price you have in mind, you have a reason to pursue them.
A – is still for Authority, but this model recognizes that you shouldn't disqualify the prospect you are talking to based on how much of the decision making power they have, but instead use them to find out all you can about the rest of their organization and the ladder you'll have to climb to make the sale.
M – is for money. There's no denying that the prospect's purchasing power will factor into the equation, but this method accentuates the fact that you can't really talk about the budget before you have assessed how much can a prospect benefit from your offer, and before you know you are talking to the right people about how much they are ready to invest
P – or prioritization could be seen as an equivalent to the time frame in BANT, but takes a broader look at the issue. Your sales rep isn't just asking about the deadline for solution deployment, but also trying to find out how high on the list of the prospect's priorities implementing the solution is. This opens up a lot more room for negotiation, and presents you with more opportunities to actually make the sale.
Conclusion
Even though it serves as a rough sketch for some of the modern lead qualification methods, BANT is no longer sufficient on its own, and it is time for us to leave it behind.

Numerous other models have been developed in the meantime, and if you hope to meet the challenges presented by the increasing competition, changing buyer habits, and an increase in information availability, it would serve you well to find a methodology that fits your product and your potential customers the best.