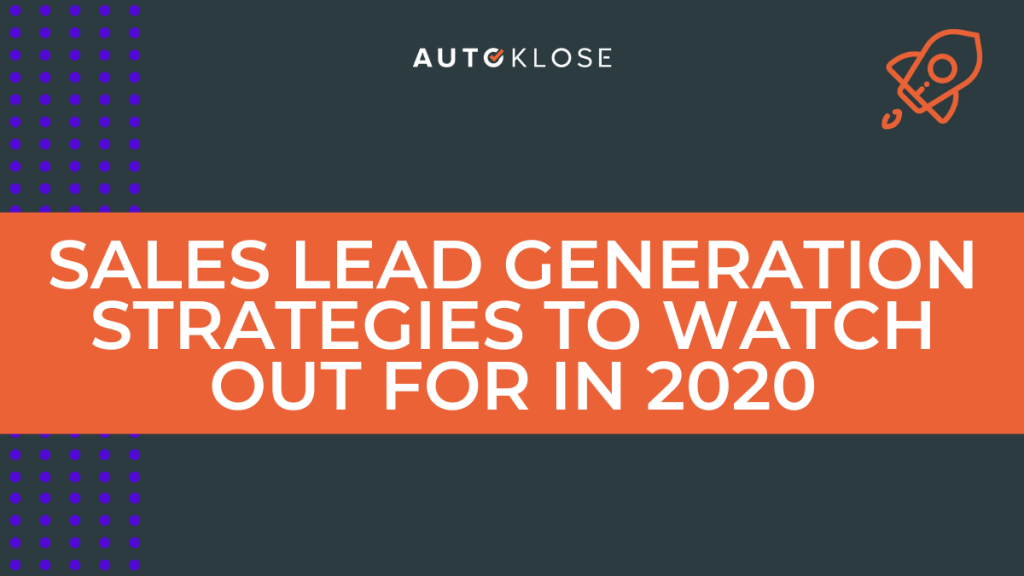 Content updated for 2020
It's that challenging new-year-new-me time again, and we need to summon all our knowledge, courage, and motivation to reinvent our sales process and Klose like never before.
We're lucky to be currently witnessing the emergence of different disruptive technologies which transform the world of sales and help us structure the hyper-tailored outreach, get in the minds of our prospects, and predict their behavior, among other things.
But what about lead generation?
Being a top challenge for 61% of sales reps, this tactic requires all our attention.
And guess what?
Effective strategies paired with the latest tech can be a real game changer, so let's discuss what 2020 has in store for us.
Lead Generation tip #1:
Boost Your Social Media Engagement

Practically everybody (and their mother) is on social media!
Facebook boasts 2.27 billion monthly active users.
326 million people actively share their opinion on Twitter.
More than 562 million business professionals from 200 countries grow their network via LinkedIn.
That puts you in a position to expand your reach and spread the word about your product or service all around the world.
But all the shares, likes, retweets, faving, and other types of audience feedback you monitor on a daily basis are just vanity metrics and the dead capital unless you know how to engage with your target audience and have meaningful conversations with them.
Engagement is everything!
Of course, the different nature of all these social media platforms calls for a totally different approach when it comes to getting in touch and building engagement with your prospects.
So how do you engage?
1.1. Social Media Engagement on LinkedIn using LinkedIn Sales Navigator & LinkedIn Automation Tools
LinkedIn Sales Navigator is the company's own social selling platform which allows you to identify and reach out to the best leads for your business with the help of an array of different search parameters.
You can search for leads (contacts/people) or accounts (companies). You can narrow down your search based on location, industry, company size, and titles.
For the sake of this example we've selected Directors of Inside Sales, based in NYC. The result =172 people because we haven't added other variations of the title such as Inside Sales Directors etc.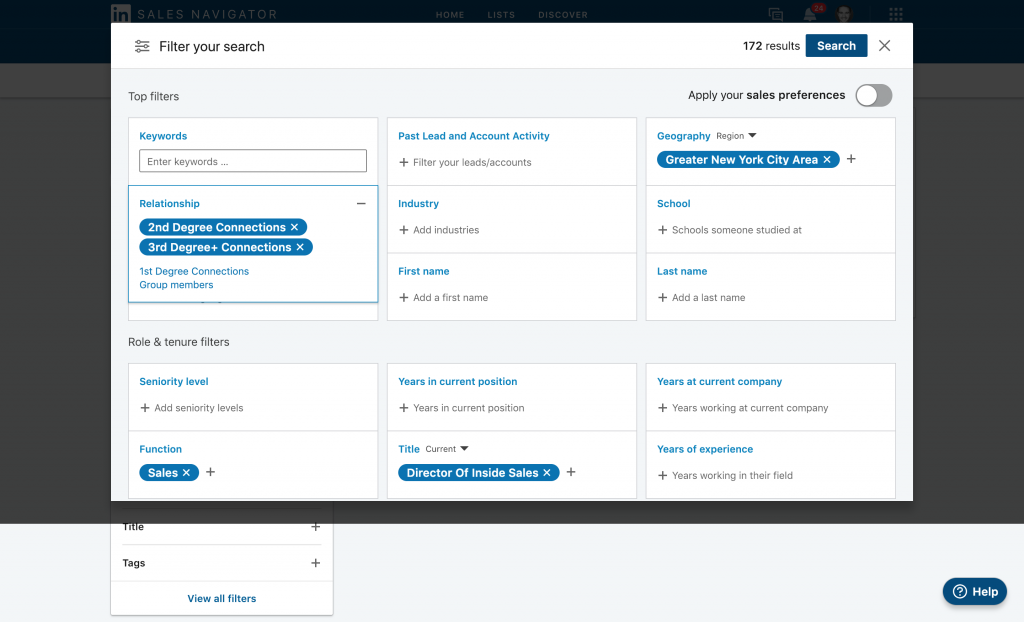 When we click search, we will get a list of profiles (172 in this case).
This tool lets you send InMail messages to LinkedIn members even if you're not connected with them.
But it has limitations based on your package.
Now with LinkedIn, you have the option to lock/unlock your profile for connections other than your 1st-degree network.
So some profiles are open to direct messages even if you are not in the same network while others are closed profiles.
How do I know?
Glad you asked.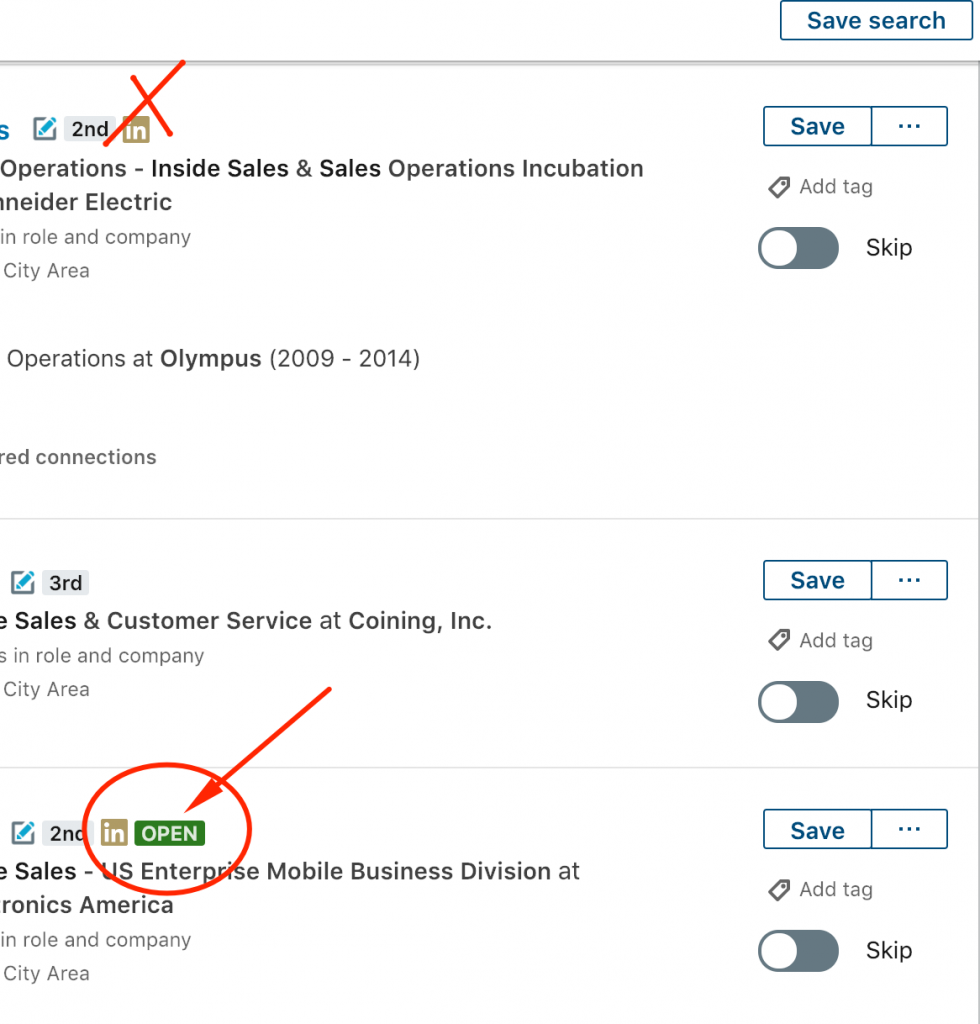 In our list from Sales Navigator, next to the name, degree network and paid/free LinkedIn icon, you will spot OPEN.
Here comes the trick.
Yes, you can segment and then go after these profiles manually, one by one or you can do it automatically.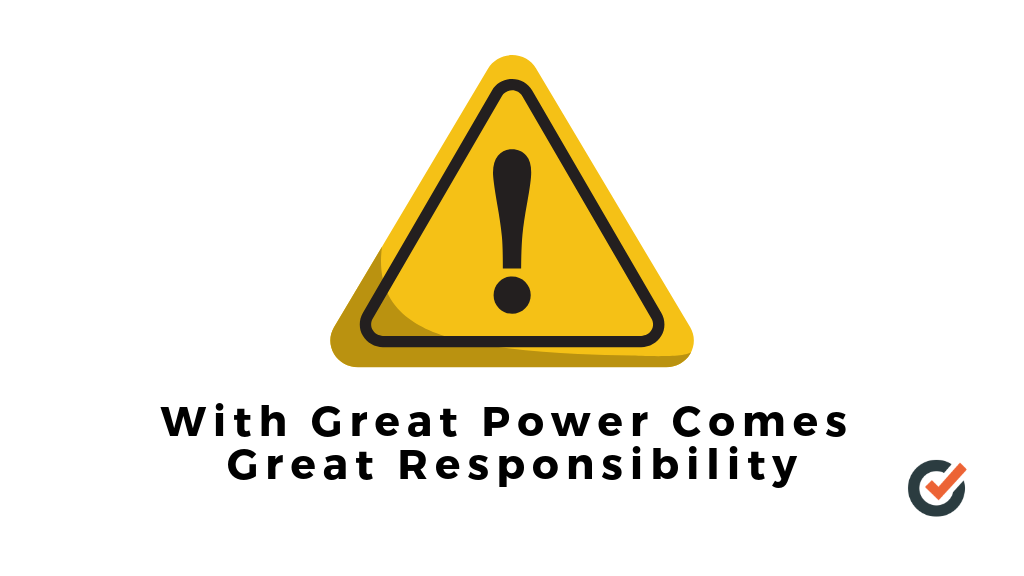 You can use one of these LinkedIn Automation Tools to send long messages to strangers, with fake interest, add connections and bother connections to death, but that will hurt your business and reputation.
Or you can be smart and create a "bar-type" conversation, where the words, questions, and curiosity goes both ways.
This would be a good personalized example that returns a ton of replies:
"Hey Shawn, I saw that you are Director of Sales Dev at Amazing Inc. Do you mind telling me if a) you are managing a specific territory or b) you are leading nationwide? Thanks."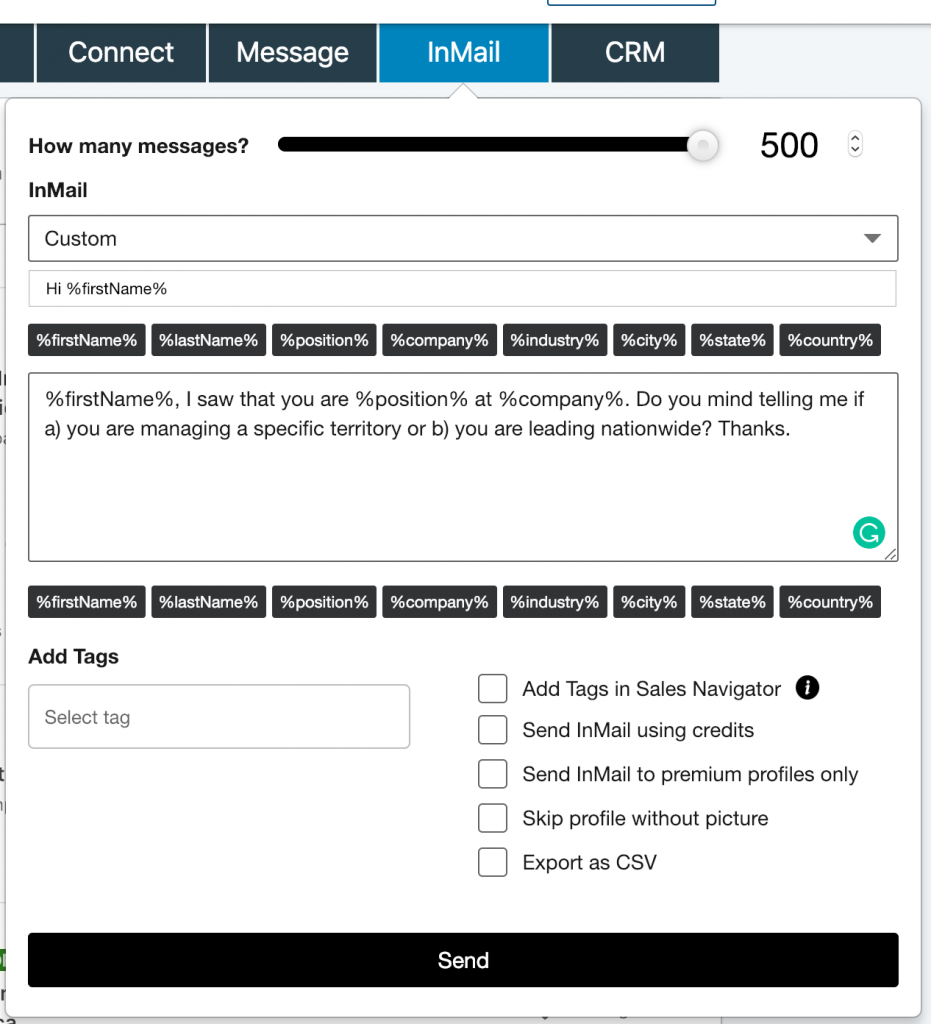 That curiosity placed in a plain and simple English sentence or two will return 33-45% engagement. More than any other long pitch form email and follow-up (tested on thousands of contacts in different niches).
Again, you can message one by one, or use a third-party tool which can take your prospecting and lead-generation efforts to a whole new level (500 messages per day, per one LinkedIn profil).
It saves you a lot of time that you'd otherwise spend sending messages individually and striking up numerous conversations with potential leads.
Other brand awareness, sales engagement, techniques that most LinkedIn Automation Tools can do (but 90% Sales reps don't):
– Add/remove connections automatically so you don't get penalized;
– Send "congratulations" messages on new gigs/events/celebrations;
– Send bulk follow-up messages and make sure you touch-base regularly;
– Upvote connections' skills automatically;
– Scan/visit profiles automatically;
– and more…

This should be done every working day. The first thing you do as a Sales rep when you come to the office. No excuses.
1.2. Social Media Engagement on LinkedIn using LinkedIn Free Tools
Writing comments is essential if you want to distinguish yourself and build connections with others. Besides that, by joining groups relevant to your niche and participating in discussions will also help you get a high profile and establish yourself as a thought leader and expert in your field.
So, make sure to be helpful and share your knowledge with others by posting helpful articles that you can also send to your connections and potential leads with the help of LinkedIn Sales Automation Tools.
This way you're building your personal brand and that's the most important thing when it comes to lead generation because people trust individuals (and brands) who are prominent and visible.
Read more about how to leverage social media for your lead generation efforts in our blog post on the topic.
Post 3-6 times a day different types of post to your LinkedIn. Be the voice of your industry.
Examples:
a. Re-share a trendy post that you would like to discuss: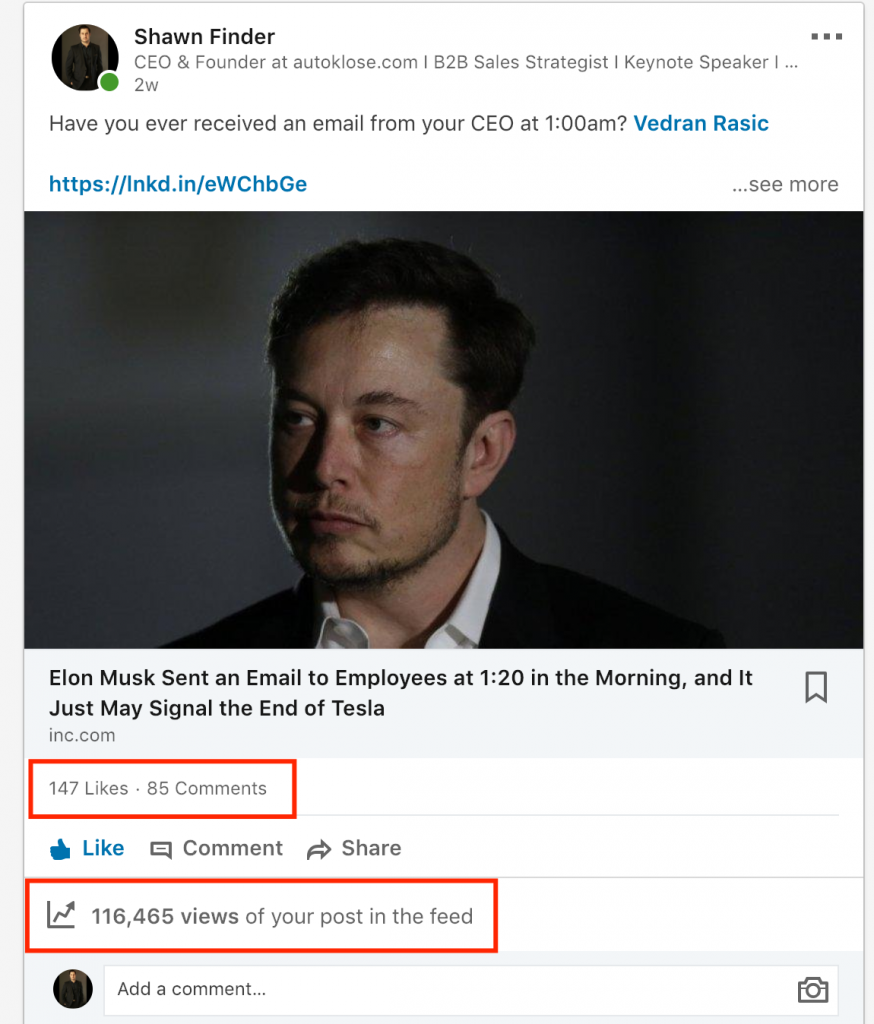 b. Use a trendy post and put it into a context of your business: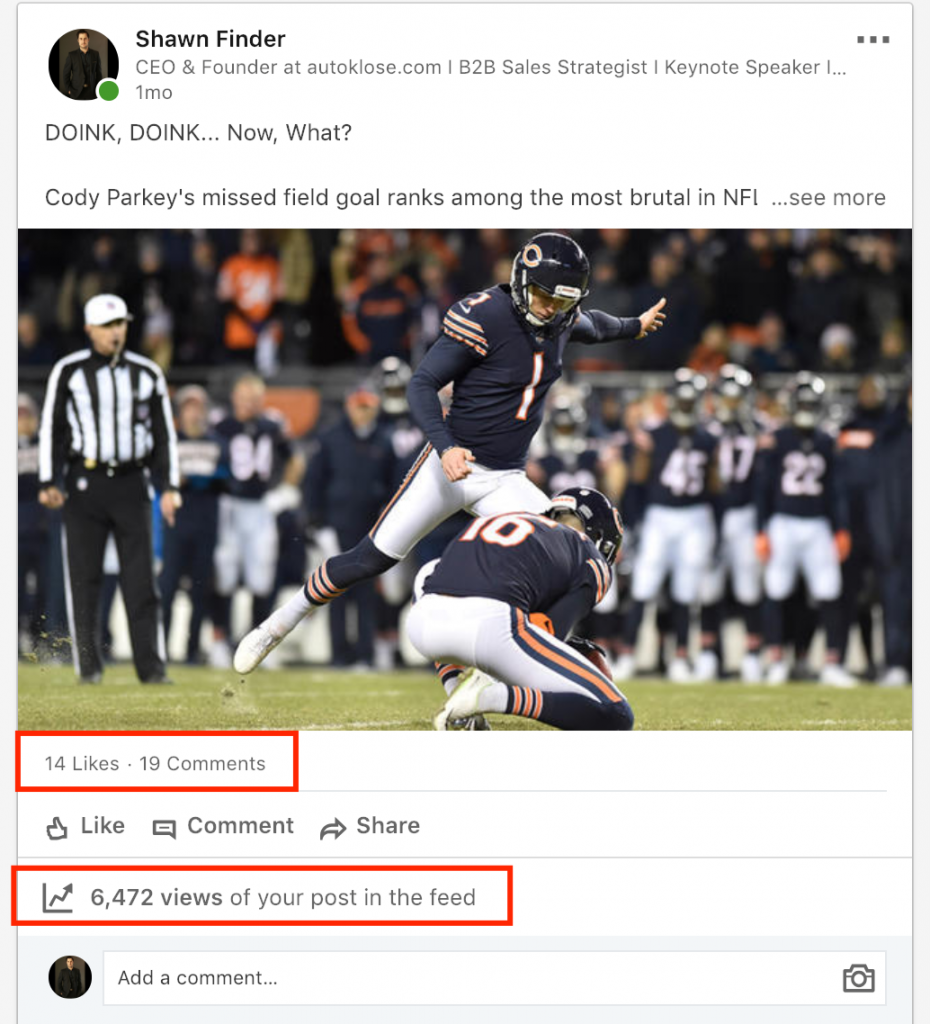 c. Ask for community advice: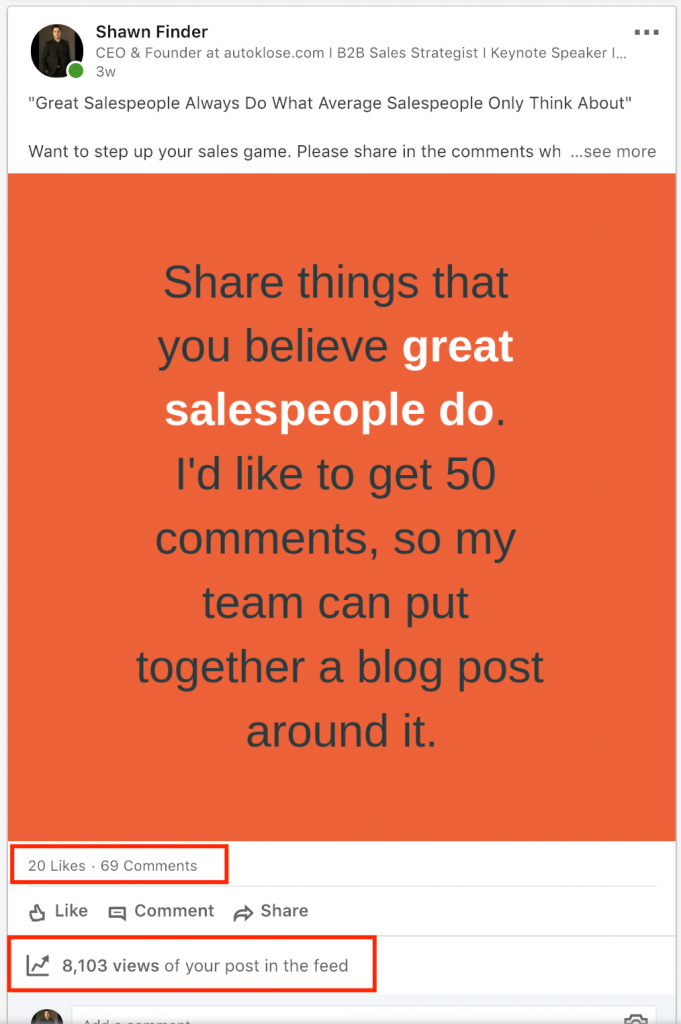 d. Use this massive resource and build a valuable content:
e. Feel free to share your thoughts and feelings why not – this is your brand: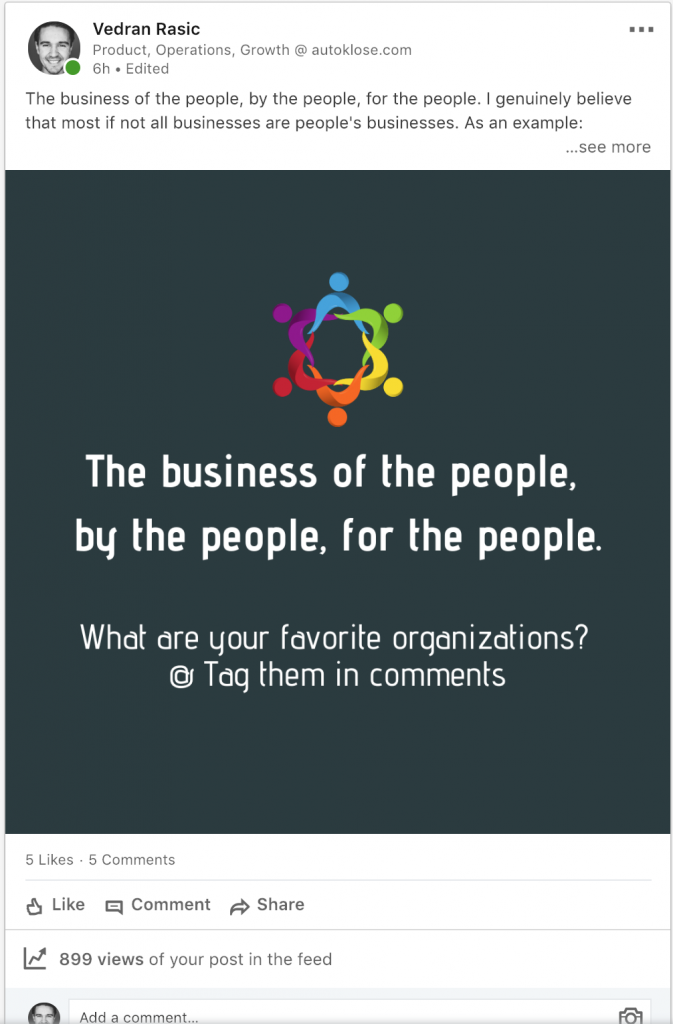 1.3. Social Media Engagement on Facebook
As mentioned earlier, Facebook boasts 2.27 billion monthly active users.
That's huge.
However, not everyone is your market and Facebook is not necesdarily where people go to do business.
But…
Facebook is changing with Facebook Marketplace but more importantly for this topic the good old Facebook Groups.
Our recommendation is not to neglect Facebook Groups but to earn the right to post and promote your business from time to time:
Find Facebook Groups that specialize in your niche;
Whenever you have a question -ask;
Post valuable resources;
Do not hesitate to connect to group owners and members;
Actively engage 1on1;
Answer questions and contribute in comments;
Support members' causes;
and more…
Facebook Groups that we particularly like:
– SaaS Growth Hacks lead by Aaron Krall;
– Badass Marketers & Founders (BAMF) lead by Josh Fechter.
Lead Generation tip #2:
Use Video to Personalize Your Outreach
Your schedule is most probably packed with meetings, tasks, and different activities.
The same applies to your leads.
Sometimes they don't have enough time to squeeze in reading your messages and emails.
But, what they could most certainly do is watch your personalized video message, or even listen to it while they're driving to work.
59% of decision-makers say that they'd rather watch a video than read an article if both are available.
Apart from being much easier to consume, video also makes things more personal.
The very fact that your prospects can see and hear you will help them establish a connection with you. As the tone of your voice and facial expressions are of paramount importance when it comes to establishing rapport, it's clear that a personal video will make them feel as if you were in the same room, chatting.
That's the reason why Autoklose joined forces with Vidyard and implemented GoVideo, a super cool feature which allows you to record your personal video directly from our email editor and easily attach it to your campaigns.
Adding the word "Video" to your subject lines will increase your open and click-through rates, so always use this trick to capture the attention of your recipients.
We've done a blog post on how to drive engagement and conversions by using video in your sales outreach, and we suggest you read it and find tons of actionable tips.
There's another way to utilize video for lead generation purposes.
Namely, by tapping into the power of this format, you can enrich your content and make it more captivating and interesting.
Why not put a twist on your existing content and transforming your blog posts into videos?
How?
It's actually very simple.
Lumen5 is an AI-powered, easy-to-use tool that can help you create attractive videos from your blog posts.
You can add different backgrounds and animations, use various fonts, and pick the music that best fits your topic.
Here's an example:
It's a great way of recapping your lengthy blog posts and emphasizing its main points. Such a video can be a great teaser for your latest blog post, and if you share it on Instagram, Facebook, and other social media, you can intrigue your audience to visit your blog and read the original post.
Finally, don't forget to add a CTA to your videos, as otherwise your audience will watch the video but won't understand what exactly you want them to do.
Lead Generation tip #3:
Talk to Your Audience in Real Time

When it comes to personalization and engagement, you need to take your audience's preferences into consideration.
This applies to the time when they're ready or available to talk to you.
But, the thing is that they're scattered across different time zones and it's virtually impossible to live up to their expectations to have 24/7 customer support.
Enter chatbots.
These smart algorithms have taken the world of marketing and sales by storm with their capacity to engage prospects and customers by providing them with answers they need at any time.
Besides being extremely useful in terms of engagement and conversions, chatbots can also save you a lot of money that you'd otherwise have to spend on hiring additional support reps.
With the advancement of AI, ML, and NLP chatbots have become increasingly powerful in terms of being able to communicate beyond offering predefined answers.
It's expected that in the near future, it would be virtually impossible to tell a smart chatbot from a regular sales or customer support rep.
By 2020, almost 85% of all customer interactions with brands will be performed without a human agent.
There are 3 crucial reasons why should implement a chatbot on your website right away:
People hate forms! Many of them simply bounce when they're presented with a lengthy contact form they have to fill before signing up for a trial. Chatbots can provide targeted messaging based on the information prospects provide them and thus keep them engaged.
Educating B2B sales leads is of vital importance, and chatbots can do that effectively. They can showcase your product or service and answer questions regarding its use. Instead of waiting for available sales or customer support rep, your prospects will be taken care of by the chatbot.
Chatbots can capture and analyze huge amounts of customer data. Chatbots can collect all the information about a prospect and processes them thus providing you with a valuable insight into their interests and pain points. Bots can even memorize data about every individual prospect and use it for personalized and targeted communication with them.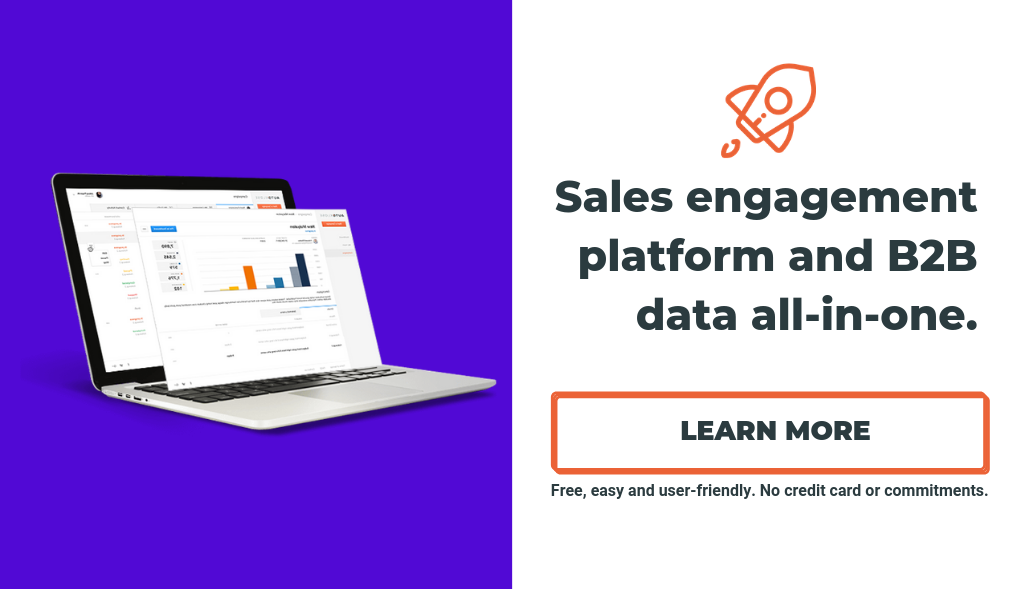 Lead Generation tip #4:
Email Marketing Still Rules Big Time

Email marketing is an excellent lead generation strategy, no matter what some people say.
It just needs to be properly crafted and executed.
The most important thing is maintaining a clean contact list. Scrub it on a regular basis and get rid of hard bounces.
You can generate leads only if your campaigns are segmented, targeted, and automated.
That's where Autoklose comes in to help you do all this and much more.
Our sales automation platform offers advanced segmentation and targeting features so that you can build hyper-personalized campaigns which will resonate with your leads.
Craft the converting copy, schedule your campaign, and automate it. As simple as that. The rest is up to us.
Don't forget that being persistent is the only way to get your leads to respond, which is why follow-ups play an important role in this strategy.
We've introduced the so-called Always Running Campaign feature to make it easy for you to add recipients and follow-ups to your existing and finished campaigns and keep them running indefinitely – or until your prospects don't respond.
It's a thin line between making a decision to open your email or send it to the spam folder and that's a subject line!
Keep it short, sweet, and relevant, and offer a sneak peek that will intrigue your prospects enough to open it. Check out more tips in our blog post.
As for the email copy, there are some guidelines to adhere to:
Be concise and to the point;
Feature just one offer per email in order not to confuse your recipients;
Don't be too stuffy and uptight – be conversational instead;
Your narrative should revolve around your recipient, so don't talk about yourself;
Accentuate benefits instead of features.
However, if you're struggling to come up with decent copy, Autoklose has another solution for you – a number of predefined, easy-to-use email sequence templates for different business situations.
Lead Generation tip #5:
Leverage Sales Intelligence & Clean Data

As we have mentioned, a clean contact list is of critical importance for your marketing efforts.
That's why purchasing lists from the internet is an extremely bad idea which can get you in trouble with your ISP provider.
Namely, such lists are swarming with incorrect, outdated, and defunct contact information. It's self-explanatory why using them is a waste of time and money.
But apart from failing to reach your audience, there's another risk – that your ISP will mark you as a spammer and blacklist you. This means that all your emails will automatically end up in the spam folders of your recipients.
ISPs use inactive and defunct email addresses and set spam traps. If you persistently send your emails to these addresses, a red flag will be raised and boom! Your online reputation is ruined.
We know that it's hard to find relevant and verified customer information, and that's why we offer a huge database packed with millions of relevant, high-quality B2B contacts from different industries.
You can build different lists and create specific, highly-tailored campaigns for each of them. As a result, your delivery, open, and click-through rates will go up substantially and generate you fresh, qualified leads.
Once you generate leads, they will be analyzed by the Autoklose proprietary software and evaluated based on their engagement and the probability of making a purchase.
So, are you ready to beat the odds and overcome the biggest obstacle on your way to Klosing? These 5 strategies can help you attract new prospects and keep your funnel brimming with qualified leads all the time.
Lead Generation Tip #6:
Design and Optimize Your Website for Lead Generation

After you managed to attract your potential customers to your website, don't let them down.
If they land on an unoptimized and hard-to-navigate website, you can be sure that they will bounce off before even giving your product or service the benefit of the doubt.
Here are some of the most common mistakes that you should fix, and capture your prospects' attention as well as their contact information.
1. Lengthy Forms
There's nothing that annoys your prospect more than the sight of a lengthy and complex form.
As a matter of fact, there is – a form with too many required fields.
If you don't want them to roll their eyes, drop the form, and hit the back button, it's crucial to optimize this element.
For example, by simply reducing the number of your fields to somewhere between 3 and 5, you can significantly boost your conversion rate. But don't take all this for granted, and use A/B testing to determine what works for you.
2. Mobile Friendliness
Mobile-first indexing rolled out in July 2018, which means that optimizing for mobile devices isn't optional but mandatory if you want to improve your conversions.
As the smartphone market keeps on growing and bringing us devices with advanced features, it's only logical that an increasing number of people have started using their phones to conduct searches, read, and even shop online.
This means that unless your website is mobile-friendly, your prospects will bounce right off never to come back. In addition to that, 57% of them admit they'll tell others about their poor mobile experiences, and you know that bad news spread like wildfire.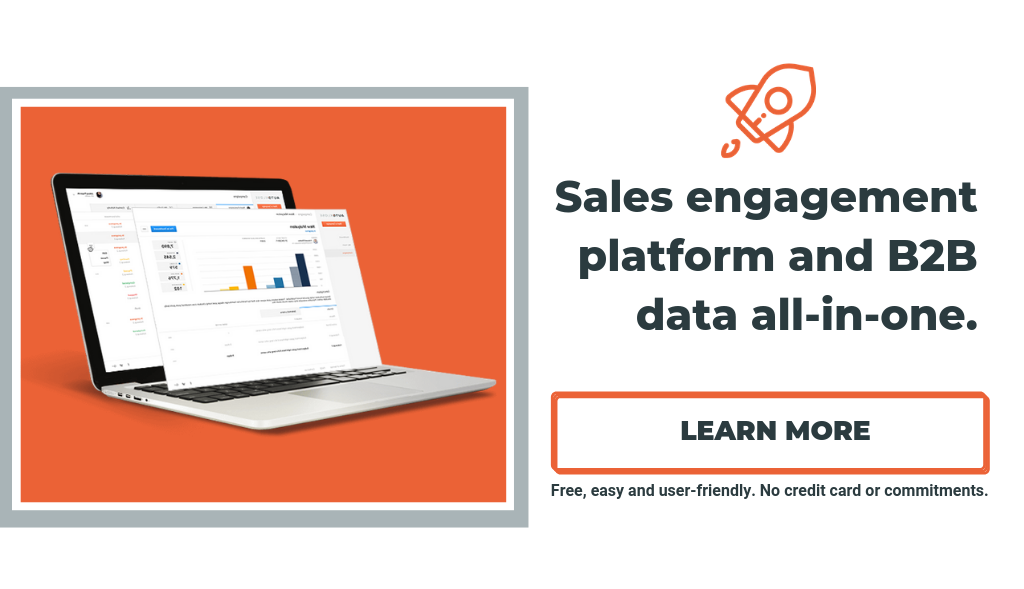 3. Design for Discoverability
Google's crawlers are powerful, but they're not omnipotent.
These smart algorithms use links to discover content, which brings us to an extremely important point – the links to your content need to be working like clockwork.
If your links are broken and your important pages buried ten links deep within your website, then both Google's spiders and your visitors won't be able to find them.
In other words, your rankings will suffer, and your visitors won't be able to find what they're looking for which will result in their abandoning your website without providing their contact information.
This means that you should make sure to create intuitive website architecture by placing your most important content high up and repairing broken links.
It's also worth mentioning that by linking your logo to the homepage you help your visitors to easily go back to the start of their search without having to click back and forth.
4. Speed Up Your Website
People have become increasingly impatient due to their fast-paced lifestyles and busy schedules, and they won't wait 3 or more seconds for your website to load. So, no matter how interested they are to find out more about your product or service, a web page that takes ages to load will definitely make them close the tab and look elsewhere.
Yes, a second or two makes a world of difference, so it's crucial to optimize your website and make sure that it loads as fast as possible.
Let's see what you can do to speed up your load times:
Minimize HTTP requests. It takes a lot of time to load all the elements of your web page – images, scripts, and all kinds of multimedia. Use a tool to discover how many requests your website generates.
Combine and minify files. This is how you can actually reduce the number of HTTP requests your website makes. By minifying files, you're practically removing unnecessary code lines, indentations, line breaks, and other formatting elements. Combining files refers to the practice of combining multiple CSS and JS files into one single file.
Optimize your images. These large files can make your website sluggish, which is why you should optimize them but not at the expense of their quality. Use tools, such as WP Smush or Compressor.io that will compress your images and automatically resize the new ones you upload.
These are only a couple of useful guidelines to set you in the right direction, but there are a number of tricks that can help you make your website faster.