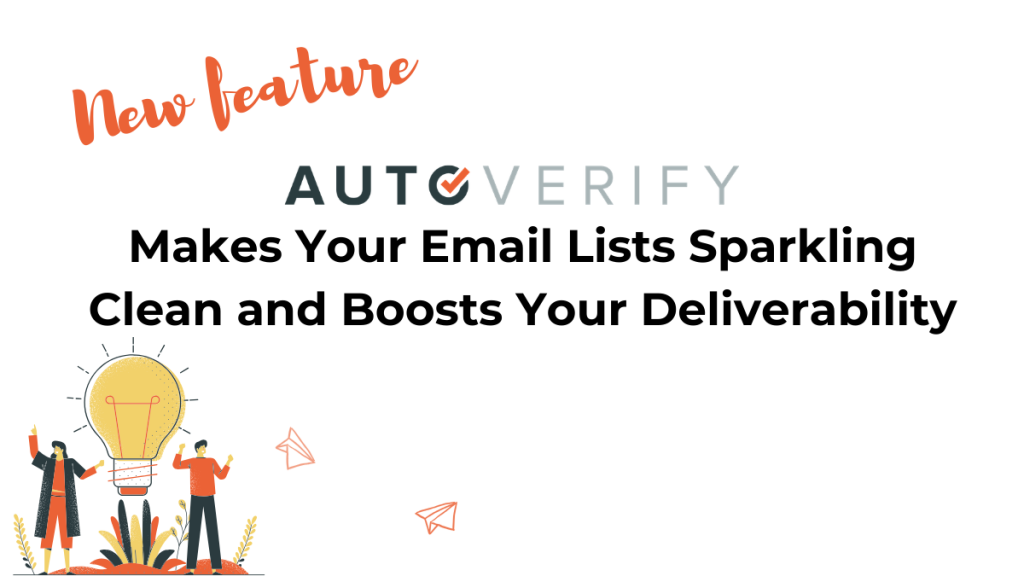 Almost 55% of email traffic was marked as spam in September 2019.
That's right! More than half of all emails qualified as junk email.
However, in reality, not every message that ended up in the spam folder was a bland, pushy, unsolicited attempt to sell something.
What Does That Have to Do With Email Verification?
Even some perfectly innocent, highly personalized emails were labeled as spam either because they contained some words and phrases recognized by merciless spam filters as unsuitable – Autoklose's Template Analyzer eliminates this issue and makes your email messages spam-free.
The other, even more important factor lies in the fact that IP addresses and domains with a poor deliverability rate and sender reputation can be marked as spammy, meaning that every time they send a message, it will end up in the spam folder.
That can seriously hurt the company's marketing efforts.
One of the reasons why your sender reputation can be tarnished is a high bounce rate. In a nutshell, by sending messages to incorrect, defunct, and obsolete email addresses, you risk your reputation and increase the odds that your messages will be qualified as spam.
Or to put it in layman's terms, your data is dirty!
But how can you spot a bad email address in an ocean of contacts you collect and store?
Let Autoklose's latest feature AutoVerify take care of that!
What is AutoVerify?
Now that we established that data hygiene is crucial, we can discuss what AutoVerify is and how it can help you keep your database impeccably clean.
It's a super important feature that allows you to perform the email verification process automatically and tell you whether a certain email address is valid and safe for sending a message to.
By using it and verifying your email list, you'll be sure that every message you send will reach its recipient, thus improving your deliverability and ensuring that your sender reputation is stellar.
All this will result in the success of your email outreach.
Long story short, with it, you'll be able to:
Proactively clean emails before you hit send
Improve your domain authority
Reduce your bounce rate
Improve your email outreach and deliverability.
How Does Our Email Verification Process Work?
We use a combination of validation techniques and proprietary algorithms to make sure that you'll send your email message to valid and existing addresses used by real people only.
Here are the steps of the email verification process and its components:
Spellcheck: Makes sure you haven't mistyped anything
Email Address Syntax Check: Removes improper formatting
Spam Trap Detection: This detects spam seeds, BOTs, honeypots, blacklisted, or bogus email addresses by checking the addresses in the list against the known list of email addresses/domains, used for trapping spammers. These are basically email addresses that have been created with the intention of capturing senders who aren't following proper practices.
Domain Validation/MX Records Check: This service checks the DNS records to make sure that a domain name is correct. If the domain is found to be invalid, or an MX entry is missing, this process marks the corresponding email address as invalid.
Individual Mailbox Validation: The procedure of SMTP verification of each email address. The addresses will be pinged in order to establish whether they exist without sending an actual email to the inbox.

After the validation process has been completed, you will receive the results in an email with detailed information about every contact you verified and learn whether it is safe or not to reach out to any of them.
Find more about these validation statuses here.