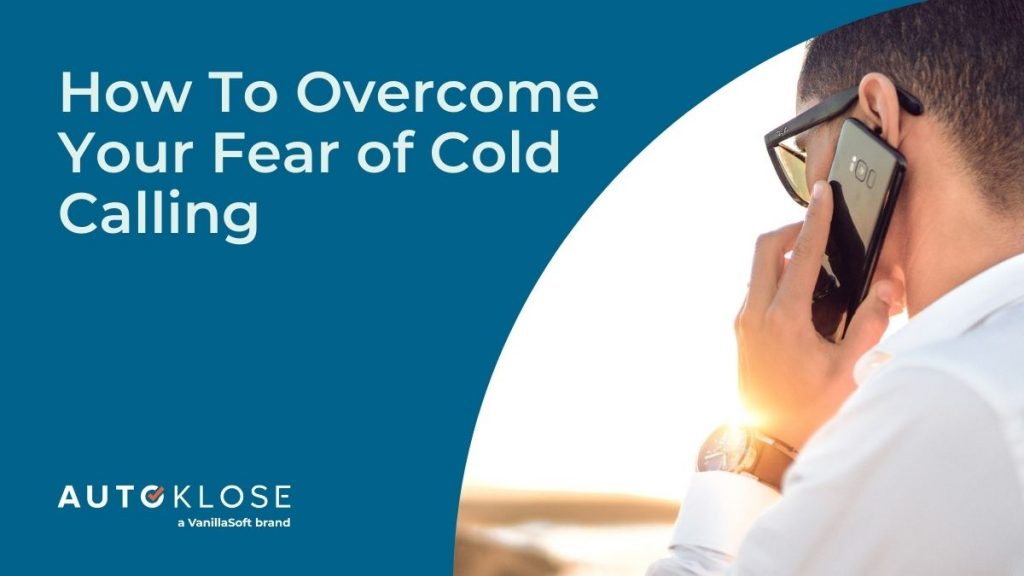 These days, "cold calling" is practically a swear word in some sales circles. But it's far from dead — as long as you do it with intention.
Victor Antonio knows this better than anyone. As a successful sales trainer, keynote speaker, and host of the Sales Influence podcast, he's made a few cold calls over the years.
If you align with his best practices, Victor believes you can make cold calling a powerful tool for closing big clients.
As a guest in Autoklose's "The State of Cold Sales Outreach" webinar and on an episode of 0 to 5 Million, Victor discusses:
Why cold calling can still be an effective strategy, especially for sizeable deals
His process for natural cold calling and leaving voicemails that make prospects call back
A more impactful alternative to making endless scripted calls
Cold calling works — if you're not afraid to try it
In recent years, the sales industry has evolved alongside the rest of the world technologically. The result is that too many reps have pulled away from phone calls and opted for texts, emails, and social messaging instead. And that's a nice comfort zone for a lot of us.
"It's always easier to hide behind an email, a blast, a social post, or a DM," says Victor.
On the phone, you may have to face some deep triggers. Being rejected in real time can be tough, and you may have been programmed early in life to run away from potentially being dismissed.
When someone says they'll call back but doesn't, Victor claims it's easy to unconsciously commit the fundamental attribution error — making an assumption about the other person's thoughts and character. If you label them as a jerk, you might feel you have a reason not to try again.
But the truth about why your calls aren't working comes down to you.
"Maybe the problem is that you truly don't believe in your value," says Victor. "If you don't have conviction about your product or service, you'll always have call reluctance."
Leaving phone calls out of the equation is a mistake. To build rapport with your prospects, you need to let them hear your voice.
When does cold calling NOT make sense? Talking on the phone is just one part of an "omnichannel reach-out" strategy used to develop your persona as seen by a prospect. Because transactional sales don't tend to require this deep relationship building, Victor says cold calls work best for enterprise sales.
A foolproof process for successful cold calling
The cold part of the term "cold calling" is a bit misleading. What makes it cold is the fact that you haven't built trust with the person yet — they're not a warm lead. But that doesn't mean they won't recognize your name.
For about 30 days before he makes a call, Victor is liking, sharing, and commenting on the prospect's LinkedIn posts or other social accounts.
That could seem like a long time to wait, but patience pays off in this case. It gives you a jumping-off point for the inevitable call: an opportunity to lead with "Hi, I've connected with you many times on LinkedIn," followed by a value proposition.
When you front-load with familiarity, the conversation feels natural and the prospect is more likely to stay engaged.
On the podcast, Victor reminded us that even if you're accustomed to using a script created by an automated platform, it's still part of a longer (and hopefully more intuitive) sales cadence. So it shouldn't be implemented as a stand-alone solution. Instead, take the time to personalize at least the opening of your call.
Voicemail is your unused real estate
Adjusting your language to be unique to each prospect doesn't end when a call goes to voicemail. Every message should be tailored to the recipient.
Sure, the market is inundated with templates you could try when leaving a voicemail, but Victor's not a fan. You can follow an effective structure without sounding like you're reading it word-for-word.
A great sales voicemail has three parts:
The personalized reference. Start your voicemail with reference to something going on within the person's life or company. For example, if you're a B2B sales rep targeting a prospect that just launched a new product, mention it in your first line. That way, you'll show that you're keeping up with what's happening for them.
The pain point acknowledgment. Will that launch cause growing pains your solution can help with? Throw in one or two sentences about a struggle they might now encounter because of this exciting growth.
The singular pitch. Don't list every attribute of your product or service as you end the voicemail. Instead, Victor suggests saying something like: "I'd love to talk to you about how you can avoid this common problem. Give me 20 minutes of your time."
Can a phone-centered tech stack help?
If you've been required to use the phone in a sales position, you've probably used an autodialer. That means your prospects might have heard a delay when they picked up. This is a big blunder. Think about what you do when you hear the classic click before a person comes on the line.
While Victor doesn't hate having tech help for cold calling, he says we have to bring human intelligence to the table by making the entire interaction seem innate. Choosing an outbound dialer that doesn't have a delay is one way to stay human.
Using automated solutions can work when you're facing a long list of prospects, but Victor recommends going back to manual phone calls when you're down to a shortlist of 20 or 30 top clients — when the stakes are higher.


The irony of playing the numbers game
In a role that's defined by quotas, it's hard to break away from a quantity-over-quality approach to cold calls. It might seem to make sense to increase the volume of people you're calling if you want to increase your sales. Especially when you're throwing out a lot of lines and not getting any bites, you may panic and think that more is the answer, but Victor vehemently disagrees.
"If you increase the quantity of calls, the probability of closing goes down because you're not focused," he says.
On the other hand, when you know exactly who you're talking to and what you can do to improve their specific situation, you'll do a better job of having real conversations and leaving voicemails that entice.
That's not to say you don't need a pipeline; Victor is always backfilling his. But he knows the quality of his connections will decrease if he's too focused on quantity.
Cold calling is not just a dial-and-pray strategy. When you build it into your larger relationship selling effort, you'll see that there was nothing to be afraid of.
This is based on a conversation from The 0 to 5 Million Podcast, featuring founders, CEOs and revenue leaders from businesses between 0 and 5 million in ARR. Subscribe to future episodes to find out how they did it.