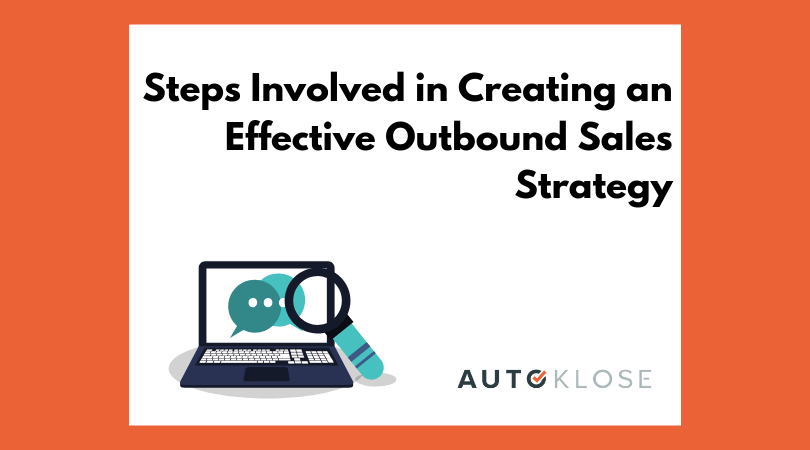 Due to relatively low conversion rates, at least when compared with inbound, outbound sometimes gets treated almost as an afterthought.
That's not to say that people ignore it completely, but that they might be discouraged from making minor tweaks and improvements as their cumulative effect perhaps doesn't seem like it will amount to much.

One of the reasons for this attitude is likely found in the fact that they have tried implementing these changes without an overarching plan; without balancing their demands and maximizing their effectiveness by supporting them with complementary changes in the other parts of the sales process.

While most of the recommendations we will make here would help you get better results from your outbound sales even on their own, if you want to see real improvements, you'll need to address all of the issues we touch upon.

Benchmarking and Measuring Your Effectiveness
The first thing you need to do if you want to improve your performance is to establish what that means exactly. What are your main goals? Do you need faster turn-around, higher conversion rates, simply more revenue?

Once you define your KPIs (Key Performance Indicators) you also need to think about other metrics that you need to track. They don't have to be direct indicators of your performance, but simply need to inform you on why your KPIs are the way they are and how to improve them. For instance, email open rate is not a measure of success on its own, but improving it would improve the metrics that you do care about.

Once you have identified and benchmarked all the pertinent metrics, you don't only have a referential point for your future performance, but also a way to analyze your current strategy and find what you may have been doing wrong.

Define the Ideal Customer Profile
If you want to improve your conversion rates, you need to know how to talk to your prospects. If you want to improve lead generation, you need to know where they hang out online. If you want to accelerate your sales process, you need to have a perfect understanding of their pain points.
In short, you need to know who the likeliest to need what you are selling is, as well as be able to differentiate further than that, that is, to identify which of those leads will come with a higher or lower lifetime value.

When defining the ideal customer profile, you don't have to do it from the traditional lead-based perspective, but can instead focus more on the business they represent. That is to say, since it is old news that you are not likely to make the sale just by convincing one decision-maker, but might need to get a bunch of green lights from a number of people, identifying the companies that would make good customers instead of targeting individual leads might be a better strategy. This approach is at the core of account based marketing, and there's no reason not to combine it with the more conventional methodology focusing on the individual leads.

So, while examining the leads you have had the most success with in the past, in terms of:

Age
Industry
Occupation and job responsibilities
Who they report to
Goals
Interests
Platforms they get industry information from
Preferred modes of communication
You can also keep track of the companies that have turned out to be perfect customers, by observing their:

Industry
Size
Revenue
Location
Tools and solutions they use
Historical back-testing of the profiles of your current customers can help you find out which characteristics did your most lucrative customers have, and how to find other companies likely to be as interesting.

Once you are sure that you are targeting the right organization, knowing something about its internal structure and the lead who'll be your first point of contact helps you seal the deal, which already has a much better chance of going through than if you skipped the first part of the research.

Diversify Your Methods of Approach
We hinted at the importance of this in the previous section, but it bears elaboration. As we said, you need to know not only where your leads are likely to be found online, you also need to know how and when they like to be approached.

By its nature, outbound is a bit more intrusive than inbound, but that doesn't mean that rudeness is tolerated. If you are not sure you are using the lead's preferred means of communication for the kind of conversation that you are trying to initiate, your eagerness to make the sale might easily turn out to be the thing that gets you rejected.

If you notice that your cold emails or calls are not really eliciting a response from a particular segment of leads, you might need to turn to more subtle ways to reaching them. This might involve getting familiar with their preferences when it comes to social networks; taking part in conferences and other industry-related events; or finding other channels to get through to them.

While certain approaches may work better with some people than with others, referrals have been outperforming other methods across the board. This makes creating incentives for your existing customers to refer you to others an obligatory part of any effective outbound strategy, and definitely something you should consider.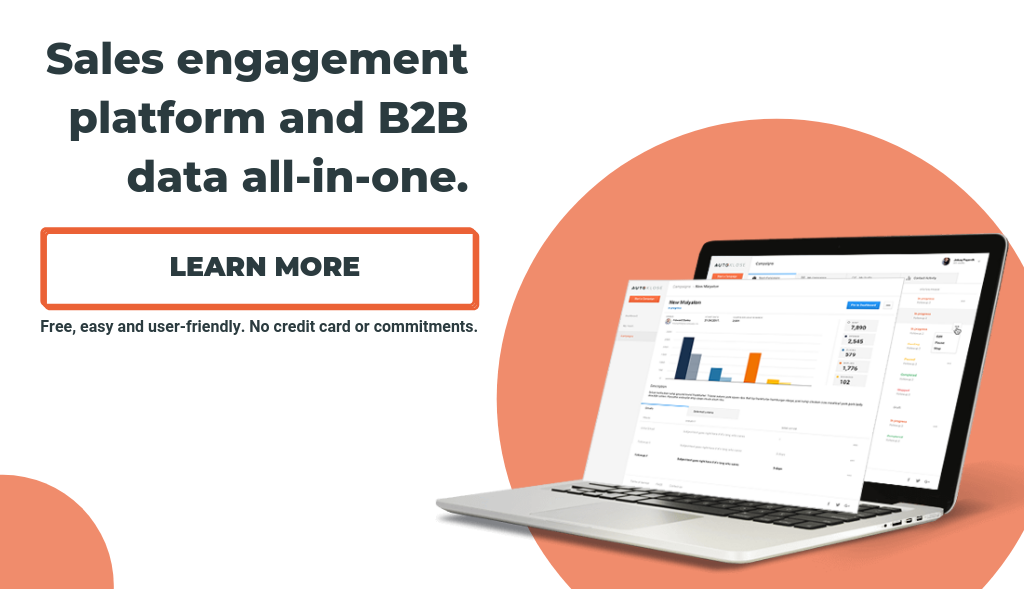 Take Care of Your People
Motivating your sales team is just as essential as figuring out what tasks to give them. You can create a perfect outbound strategy, with all the right targets and methodologies in place, but if the people in charge of executing that strategy are being hampered or pushed beyond what they feel they are obliged to provide, you won't get very far. There are a couple of ways to ensure they are as productive as they can possibly be:

Offer incentives – either in terms of bonuses or by gamifying the process through the introduction of public leaderboards
Set realistic targets – it should go without saying, but setting their targets too high would surely result in a completely demoralized workforce
Provide a script, but don't insist on its use – a script can be of great help if a lead asks a difficult question, but forcing your salespeople to blindly adhere to it not only makes their job infinitely less interesting, but also makes them far less able to close the deal with customers for whom the script is simply not enough
Coordinate between departments – your outbound sales team is not isolated in your organization. Their success can depend on the effectiveness of your marketing department, your lead qualification team and so on. Bear this in mind when evaluating their performance, and take their input on the matter to heart.
Final Advice
If you follow the suggestions listed so far, you should have:

A set of metrics and goals to focus on
A defined ideal customer profile
An appropriate method of approach
A highly skilled and motivated sales team
Since that covers most of the broader strategy, the only thing to do to improve your performance is to optimize individual processes involved in the execution of your plan. Our tool 🚀 Autoklose 🚀 allows you to do just that, by helping you organize your prospects, reach out to them, and track their movements down to the very bottom of your sales funnel.