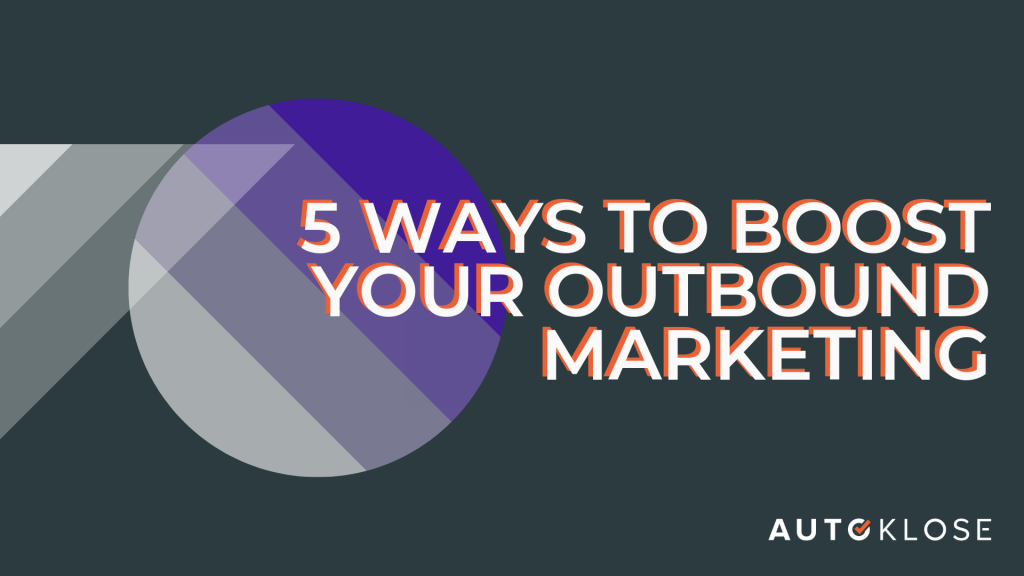 In a world where everyone seems to be talking about inbound marketing, those looking to boost their outbound tactics can feel a fair bit out of place.
In fact, having just googled "how to boost your outbound marketing", I was surprised to see 4 of the top 10 results discussing inbound, rather than outbound strategies.
No matter what the internet would have you believe, outbound marketing is still an excellent way of moving leads through your sales funnel. Yes, inbound is the more popular option, but it comes with a hefty resource tag: someone needs to produce all that content you are trying to market.
In order to convince you outbound is not dead, dying or in fact on a respirator, here is our selection of outbound marketing tactics and channels that are still powerful enough to put inbound marketing's content frolics to shame.
Cold Emails
Believe it or not, cold emails are still the most effective outbound marketing tactic you can choose to engage in.
And while the process may sound very straightforward – after all, how hard can it be, emailing a bunch of people – it takes much more than blind and untargeted masses of generic emails to convert the leads you have spent so much time acquiring.
The best piece of advice we can give you on cold outreach is to make it as human as possible. You want to make your prospect feel human and appreciated. The last thing you want is to treat them like just another name on your endless list.
Here is how to warm up your cold emails:
Craft subject lines that boost engagement: If you don't grab your lead's attention with the very first thing they see, you will end up straight in their trash. Depending on the segment of your prospect list you are emailing and the purpose of the email, make the subject line hilarious, evocative, unpredictable, serious. Make sure to A/B test your subject lines and learn from your mistakes.
Personalize your content: If you want to come off as a caring and genuine salesperson, you can't send the same message to everyone. Turn back to your buyer personas and all the details you have on your prospects, and use them to create new segments. Some of your prospects will fall under several categories, so make sure to prioritize your segments and test again.
Shorten your timeframes by crafting templates: Writing each email from scratch will take up your entire day, and you will only send out a handful of emails. This is why creating a template for each segment and purpose is the way to go. Make them much more personal than Hi [name] – mention their company role, a project they have worked on, a problem you know they are facing that you can solve.
Make sure to follow up: Sending 2-3 follow-up emails can significantly boost your reply rates. The first follow up tends to have a 40% reply rate, which is 30% more than the average reply rate to the initial email.
Don't forget that there will be prospects who rudely demand to be taken off your email list, and most of your emails will not be opened. Don't let that discourage you: outreach remains a numbers game to some extent, but if you follow our advice, you will have significantly improved your odds.
Cold Calling
People will often tell you that cold calling s dead. And in fact, it is.
What is not dead is cool calling with a decent amount of research behind it.
You don't want to call random people off a random list promoting your products. You want to make 10-15 educated calls to prospects you know something about, and who are likely to be interested in what you have to offer.
One of the ways to begin your research is to look at companies similar to the ones you already sell to, gather info about them and their personnel from their website, and prepare a personalized pitch for each of them. Don't read one and the same script with every call you make. The people you are chatting up are busy, and the last thing they need is your unscheduled call.
Offer value, make it about them and not you, and explain how your solutions can help them overcome an issue they are already facing in their business.
Don't make the call about making a sale – offer the lead a chance to get to know you and what you do, and let them have some time to think about the call. Don't ever try to make them say yes right off the bat during the first call.
Try to schedule the next call, and hope for no more than that. That way you have your foot in the door but have not spooked your lead away.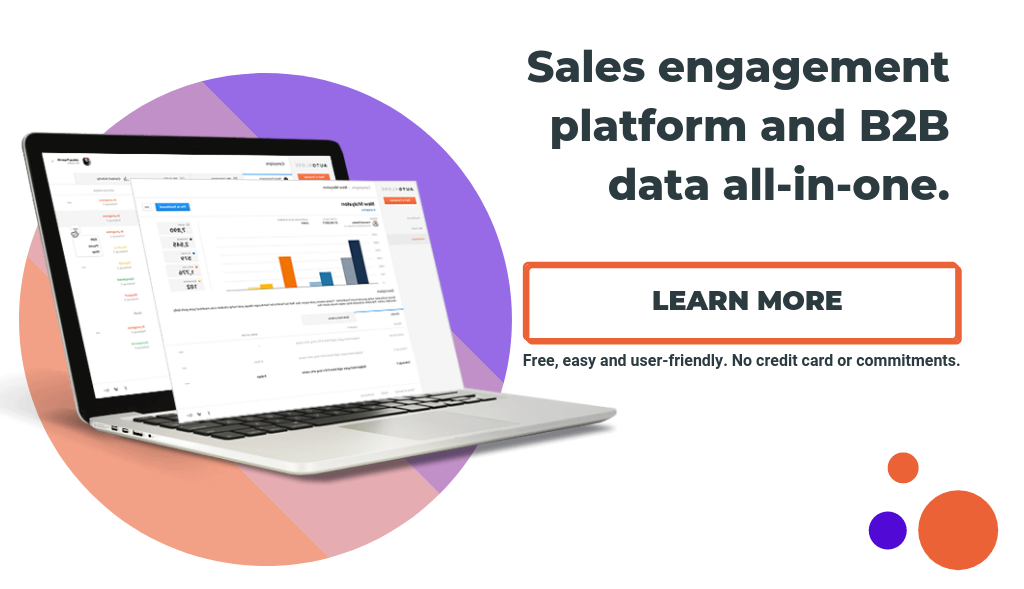 Direct Mail
While cold emails certainly top our list of outbound tactics, there is a lot be said about sending out actual, physical, tangible mail.
Don't make the mistake of thinking direct mail needs to equal your cold email numbers and efforts.
In fact, you should only follow up with leads via snail mail if they have already reached the middle of your funnel – there is no point in spending resources otherwise.
Direct mail is especially efficient if your business also operates offline. People still like to do business without having the web act as an intermediary, never forget that. Surprisingly, direct mail can also have a 4.4% better ROI, so keep that in mind when next you dismiss the idea. However, don't forget to factor in the costs of producing and sending out direct mail, as opposed to the relatively low cost of cold emailing.
You can always move your direct mail leads to your online funnel as well – all you will ever really need is their email address, which is easily obtainable, even through the post. However, make sure to segment your "offline" leads into a category of their own when contacting them online, and approach them with different subject lines. Rather than going for your generic newsletter approach, try referencing the piece of direct mail you've sent them, and establish rapport that way.
Social Media Ads
Yes, you are right, social media advertising technically counts as both an inbound and an outbound tactic. But let's not split hairs too much here.
If you have already created a piece of content (and chances are you have), social media ads are a great way to drive some traffic to them + reach new leads. The main trick with the tactic is boosting your posts, which can get you as much as 22:1 in return on investment.
When it comes to paying for the ads themselves, try testing out different lookalike audiences and tweaking your ad settings to get the maximum bang out of your buck. Don't forget to target your most engaged users, and segment them well enough so as not to show two different ads to the same people, as it might be a turnoff.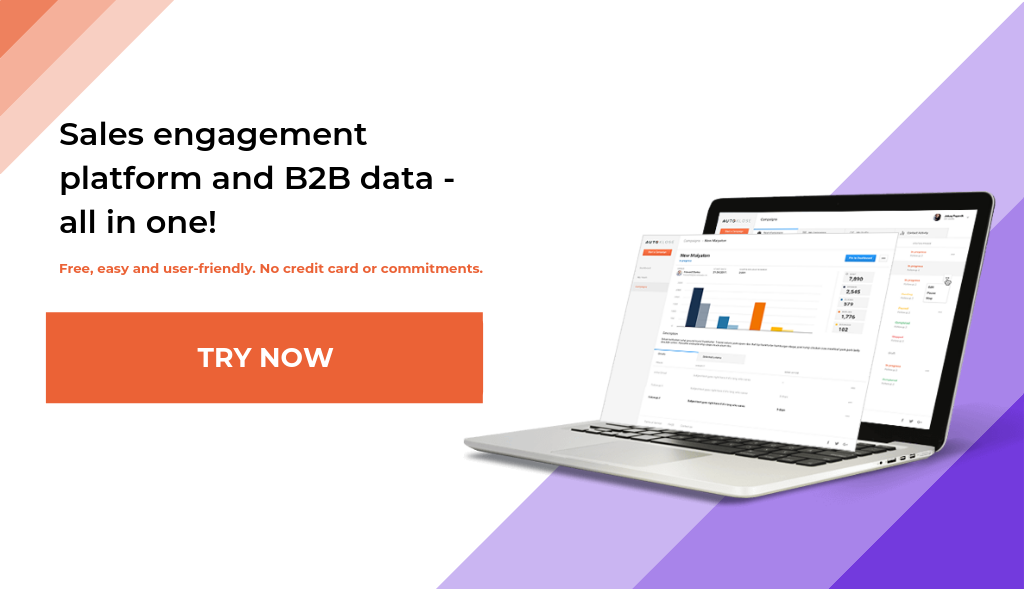 Trade Shows
A blast from the past if there ever was one, I can just about hear you say.
Yet, trade shows are becoming so underrated, that they work for that precise reason. What does it say about your competition that they are not even invested enough to come out and meet their leads in person?
Trade shows remain a great networking tactic, they allow you to speak to your leads in person, answer questions like no chatbot and virtual assistant ever could, and get to know your target audience. There is no buyer persona like it, and no amount of big data will ever be able to replace a human touch.
Come armed with your best sales reps, your top marketing materials, and be prepared to answer even the unlikeliest of questions. Make sure you don't focus on selling on the day alone – and do your homework for pre- and post-event as well. In fact, as most people like to do business after the official hours and in more relaxed atmospheres, you are more likely to get results if you follow up with a lead with a cup of coffee.
Outbound marketing tactics are nothing like inbound tactics – most often. They require you to take your goals into your own hands and do something about them. Courage is demanded, failure is imminent, yet if you do it right, outbound can outperform inbound more often than not. Take the first step and learn every step of the way – nothing more to it than that.