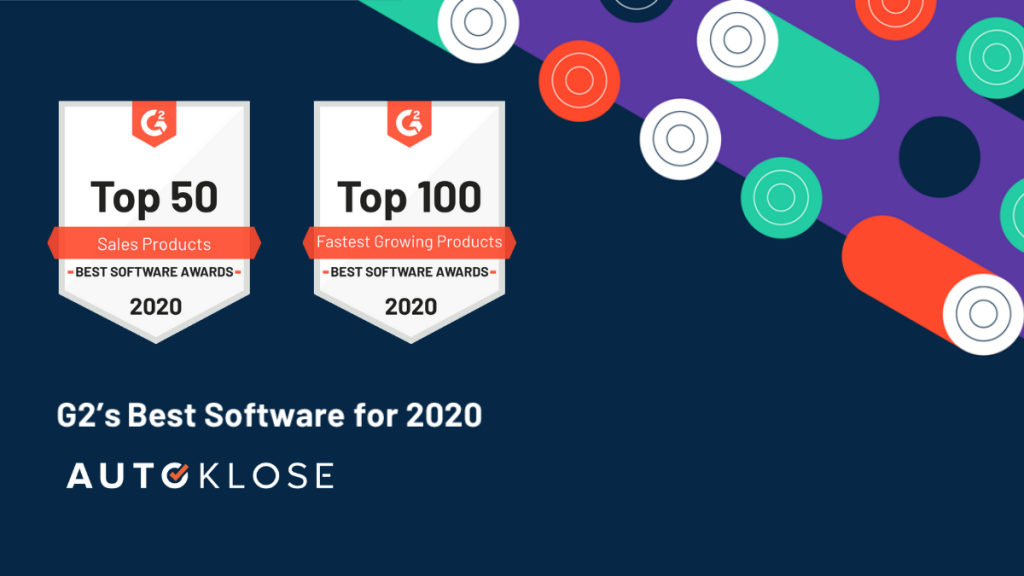 G2, the largest software marketplace and review platform, announced the 2020 winners of its annual Best Software Awards. Autoklose, our sales outreach and engagement platform, placed 43 on the G2's Top 50 Sales Products List as well as 54 on the G2's 100 Fastest-Growing Products List. 
The Award is based on the data from over 1M authentic, verified customer reviews. Each was vetted by a real person to ensure its legitimacy and spanned across 77,381 software products.
This is Autoklose's 1st time on one of G2's Best Software lists.
"This isn't a subjective list based on a few peoples' opinions," explains G2 CEO, Godard Abel. "With the highest traffic and engagement, the largest selection of product and services, and highest quality data, G2 analyzes more than 4 million data points to determine which products and companies make the list."
We made it not only thanks to our team's hard work and dedication but also thanks to our customers' support as their votes put us high on these prestigious lists.