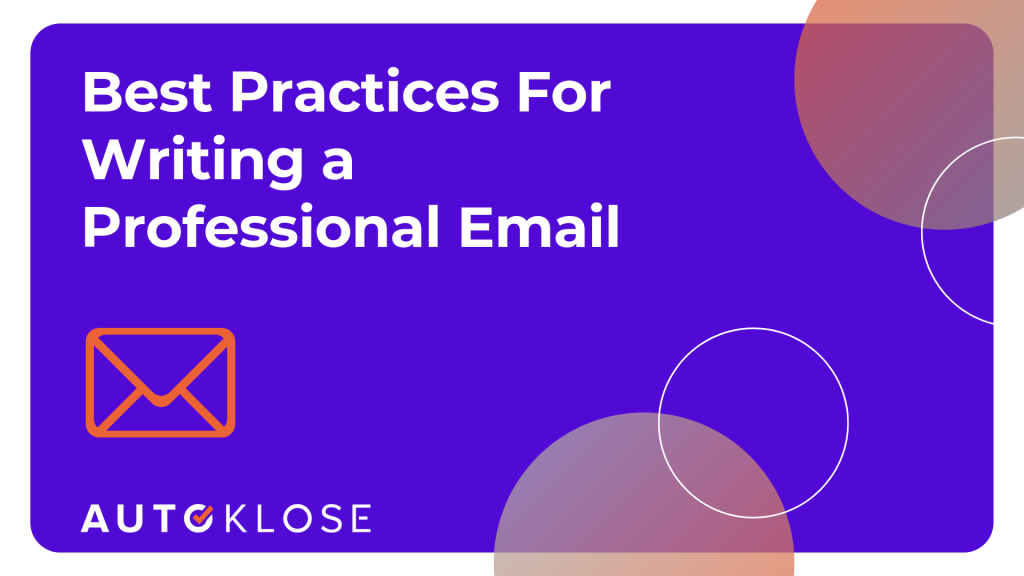 Email as a form of communication is so popular that we send around 269 billion emails per day.
This also goes for receiving emails.
An average professional receives around 121 emails per day meaning a lot of those end up unread or discarded.

When it comes to professional communication, email still proves to be the best channel. Many people are uncertain how a professional email should look like and what the right structure, tone, and language for communicating with other business people is.

This is why we decided to make a guide and help you write the best professional email that will bring you the desired results.

Before we head on and analyze the structure of a professional email, it's best to tackle some basic questions first.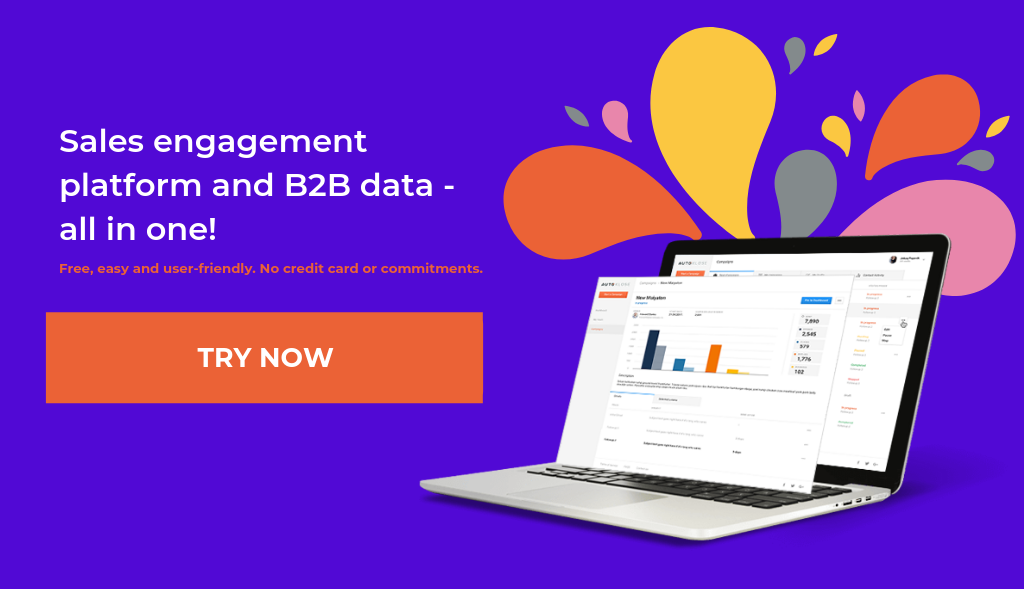 What Is the Purpose of Your Professional Email?
Depending on the purpose of your email, the context of your email should vary.
You might want to apply for a job, write a client report, send a resignation letter or a sales pitch, promote your product or book a meeting, etc. Each of these different scenarios requires a well-thought-out concept and good writing skills.

Furthermore, when you have defined a clear intention behind your email it will save both you and email recipients time wasted in potential miscommunication.
Who's Your Recipient?
Knowing who you are writing to can set the tone of the communication. If it is someone you are reaching out for the first time, set a formal tone. If you have open lines of communication with the recipient, avoid using the same greetings and closing remarks in each email. Also, if a person switches to a more casual language, try to follow their cue as it can be beneficial for forming a long-lasting relationship.

And always make sure you have the right contact information. Check out How to find every email you may ever need so you don't waste time sending emails to wrong recipients.

Email Structure
1. Subject Line
When sending an email, think about the recipient's point of view. The subject line is the first thing they see, so creating an effective one can be the deciding factor between opening your email or sending it to the trash folder.

We wrote an extensive guide on this topic that can be useful for this step: 37 Networking Email Subject Lines for Nearly Every Occasion

However, here are a few main takeaways for crafting professional email subject lines:

Avoid using greetings in the subject line as this is the first part of your email body anyway.
Don't write subject lines that include "Urgent", "Please reply immediately" and similar phrases since you don't want to make the recipient feel rushed.
Another thing to remember is to always write a subject line and not leave it blank. In case you forget, Gmail will remind you before sending an email without the subject line. Similarly, the Autoklose Template Analyzer will give you tips on how to optimize every element of your email, including the subject line.
If you are stuck, think about the purpose of the email. Try to write it as simple and formal as you can so it grabs their attention straight away.
When it comes to the length, business people don't have much time, so keep it brief and up to 5 words.
Be polite.
Good Examples:

Request for Recommendation
Meeting Location Changed
About your work
Let me introduce myself
Referred by [Contact Name]
Let us continue our discussion further

2. Greeting
Every email should start with a greeting. For professional communication, stick with one that is formal yet welcoming. Along with a greeting, add a name or a title of the person you are contacting because personalization makes all the difference these days.

Good Examples:

Dear [Name],
Hello [Name],
Greetings (when you don't know the name of the recipient)

3. Email body
After a greeting, make sure to introduce yourself and explain the purpose of the email.

Good Examples:

I am writing to inquire about the position of [Role]
This email is a response to an invitation I received…
I would like to inform you that [Intent]

Keep sentences and expressions short and concise. If you have any call-to-action, format it well so it's visible and to the point. Another tip would be to place your CTA high so that your recipients don't have to read the entire email before they can take action – sometimes people check out only the first couple of lines and if nothing captures their attention, they simply stop reading.

If you are contacting someone from the same industry and want to establish a connection, find similarities between you and the recipient. Compliment a person on their latest case study, blog post, a new role or simply invite them to share experiences.

In case you have more things to add, use bullets to make a list and structure your email to be visibly appealing and easy on the eyes.

4. Closing remarks
After you state your purpose and it becomes clear for the recipients what you want from them, add a closing remark and inform them what the next steps are.

Good examples:

Thank you for your patience
I look forward to hearing from you
If you have any questions, don't hesitate to contact me
I look forward to meeting you in person

5. Sign-off
The last part of the email should be a short, formal goodbye.

Good examples:

Sincerely,
Yours sincerely,
Kind regards,
Respectfully,
Best wishes,
Thank you,
With appreciation,
With gratitude,
6. Email Signature
Each email signature should include your full name, job title, company name, and contact information.

You can include a professional headshot as well, along with social media links and a call-to-action.

Read our full article on How to Create a Professional Email Signature.

Additional Tips for Writing Professional Emails
Grammar and spelling. Always proofread your email before sending it. Double-check for grammar, punctuation, and formatting.
Schedule emails depending on the time zone of your recipient. Autoklose gives you the option to schedule your email campaigns, manage contacts and use predefined templates.
Make sure to attach the file you mentioned in the email.
Stick to one font. And make sure it's not Comic Sans!
Avoid using emoticons in a professional email.
Follow up. If you failed to receive an answer, don't despair. Wait a few days and try to establish communication again. Follow-up emails are structured in a similar way as the initial email but require more planning.
You need to figure out the frequency of sending emails, as well as plan the right day and time.