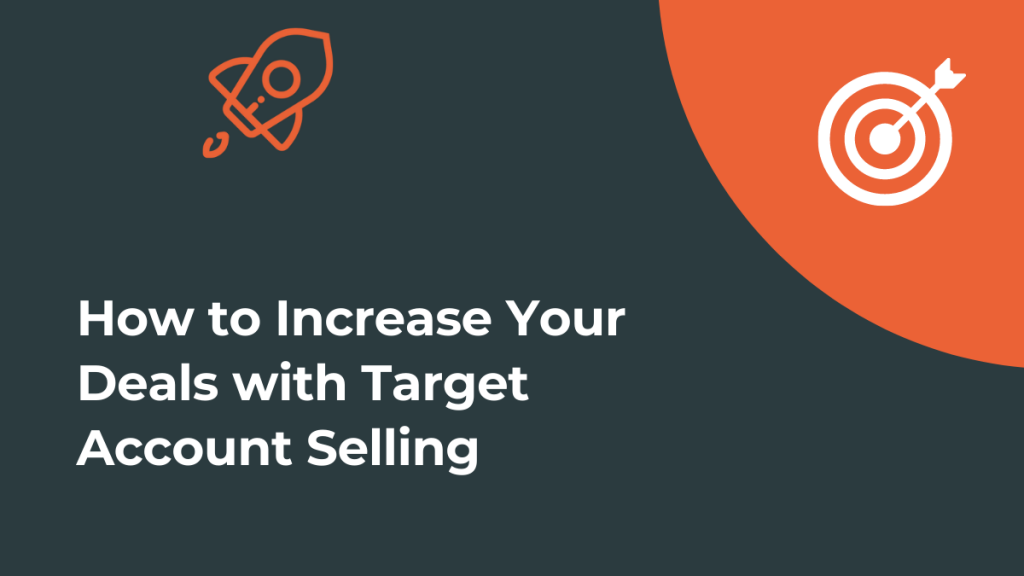 Predictability is a game-changing factor in sales.
Doing your best to sell and hoping for the best won't get you very far in terms of predictable revenue and financial stability of your organization.
Making sales and hitting your quota both seem like reasonable sales goals, but if you really want to make a difference, you need to create a scalable, measurable methodology that will deliver results consistently. 
A core ingredient of such a methodology is laser-targeted, data-driven prospecting powered by personalization.
One of the most popular methodologies that fit this description is target account selling or TAS.
What Is Target Account Selling?
Target account selling is a B2B sales approach whose purpose is to build and develop customer-centric, profound, and meaningful relationships with a set of highly qualified leads.
It's characterized by being focused on the entire decision-making unit within a particular account. In other words, reps get in touch and nurture multiple decision-makers and stakeholders instead of maintaining a single point of contact within the organization.
TAS doesn't insist on the lead quantity, but their quality. That's why it yields fewer deals that are larger in size. Due to the nature of this sales methodology, sales cycles can be a bit more complex, but worthwhile in terms of revenue.
Sales reps don't have to waste their time and resources chasing after a number of opportunities that might not ultimately close. The point is in getting to know and understand their potential clients and their needs in detail, thus being able to deliver personalized experiences and create highly-tailored offers.
Obviously, TAS requires a great deal of research and collecting relevant information about potential clients. The access to all the data about every account will allow sales reps to prepare sales plans tailored to the needs of every lead they approach.
Benefits of TAS
81% of consumers want brands to understand their needs and pain points, as well as to know when to reach not and when not to. 
That's one of the reasons why target account selling is super effective not only when it comes to closing deals but also establishing long-term relationships with customers.
By leveraging this approach, you can see a dramatic increase in your bottom line.
Here's why TAS is something that should be a part of your sales strategy.
It helps you build trust with your leads
People buy from sales reps and companies they trust.
And the entire target account selling process revolves around building meaningful relationships with your leads based on trust through the use of personalized content and custom, ongoing support.
Therefore, decision-makers will be ready to accept your offer once they see that you know how to help them solve their problems and move their business forward.
It accelerates the sales cycle
It's true that TAS requires a bit of a longer research process upfront, but it can actually speed up your sales cycle. This particularly applies to companies selling to enterprise clients and those with complex sales funnels. 
The trick is in not wasting time on unqualified prospects – all your efforts are directed towards selling to accounts that are well-researched and vetted as most likely to purchase.
It increases market penetration
Target account selling allows you to capture a bigger market share. It's one of the most effective lead generation strategies thanks to focusing only on the most qualified leads and presenting them with highly-tailored and valuable solutions.
What's even better is that they're willing to pay more for such customized solutions, especially if they come with top-notch customer experience and service. 
It improves alignment between sales and marketing teams
In traditional sales processes, there can often be a disconnect between the sales and marketing teams.
However, with target account selling, sales and marketing teams are forced to work together to identify and prioritize high-value accounts.
The marketing team can use their expertise to generate targeted content and campaigns that resonate with these accounts, while the sales team can use this information to personalize their outreach and messaging.
This alignment leads to a more efficient and effective sales process because both teams are working towards the same goals and have a shared understanding of the target accounts.
It enables you to prioritize accounts strategically
When it comes to selling products or services, not all accounts are created equal. Some accounts may have a higher potential value or be a better fit for your offerings than others.
Using the target account selling approach, you can strategically prioritize accounts based on a variety of factors, including the size and industry of the account, their current pain points and needs, and their likelihood of purchasing your offerings.
Rather than spreading your sales team too thin by trying to sell to every account, you can focus your efforts on the accounts that are most likely to generate revenue and provide long-term value.
This can help to increase your conversion rates and shorten your sales cycle, as you are targeting the right accounts with the right message at the right time.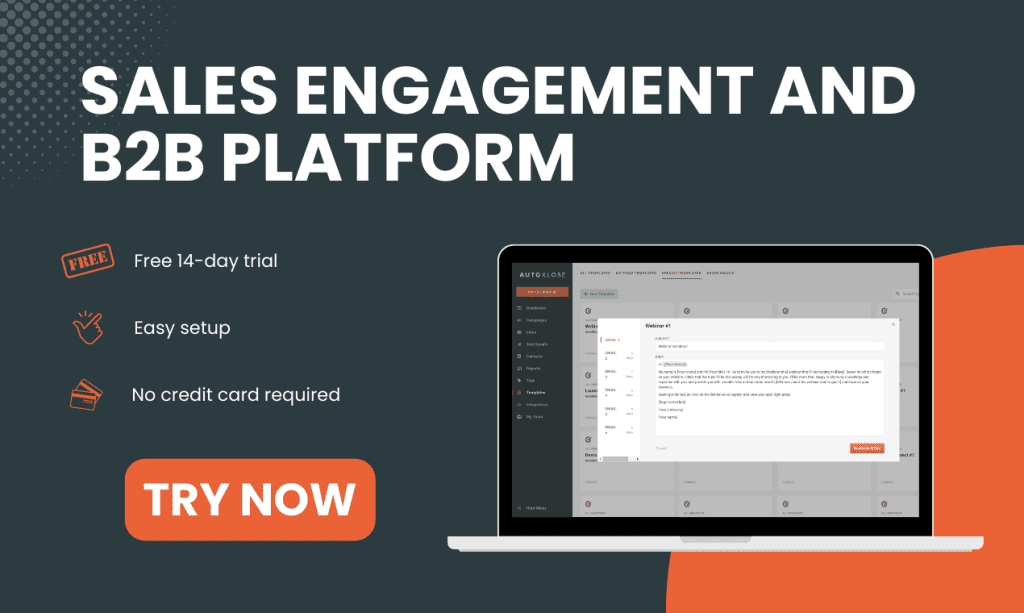 How Does TAS Work?
The TAS methodology can be challenging as it's time-consuming and it requires sales reps to learn as much as possible about their leads so that they can offer them personalized content and support across the buying process.
A joint effort and alignment between the marketing, sales, and customer success teams are essential and all this is realized through a three-step approach.
Building the Ideal Customer Profile
In this first step, sales and marketing get together to create a list of some general characteristics of customers who are the best fit for a product or service.
The key to successful target account selling is reaching out and building relationships only with businesses, that is accounts, that fit the ideal customer profile criteria. 
The ICP is an idealized, hypothetical representation of your ideal customer – that is a business or account that will most benefit from purchasing your product or service.
If you're unsure where to start, think about your top 5 best customers and establish how much they're paying you, how much value they're getting from your solution, what their common attributes are, and finally create an ICP template. This template should contain the following information:
target industry,
company size,
location,
budget,
decision-makers,
pain points,
business objectives, and
some notable attributes.
Creating Buyer Personas
After the sales and marketing teams have built the ICP, the sales team moves on to the next step – creating unique buyer personas for each individual decision-maker.
This is done through detailed research of every qualified account and collecting detailed information.
The buyer persona is much more specific than the ICP, and it, for example, provides information such as their background (job, role in the organization, marital status), demographics (age, income level, location), and identifiers (communication preferences, personal traits).
Bearing all this in mind, sales reps can customize the content and address each persona's specific pain points. As a result, the nurturing process will be much more effective and produce a highly personalized experience.
Developing a Target Account List
Once the ICP and buyer personas are created, the sales team can develop a target account list. This list should be based on the ideal customer profile and should only include accounts that fit the criteria.
Building a specific Target Account List (TAL) is an indispensable part of the process. With the help of the TAL, sales reps will be able to create high-value sales messaging and marketing campaigns tailored to the needs of each individual account.
What Is a Target Account List?
A Target Account List is basically a list of the accounts that you'll be targeting with your marketing and sales efforts. After you collect all the information and details that we discussed in the previous section, it will be easier for you to figure out the ones that are most likely to purchase from you.
With this list, your sales reps can put together a successful sales strategy.
But, it's worth mentioning that there are some challenges you'll face when you're creating your TAL.
It's time-consuming
Creating a TAL is no walk in the park and you can't just slack it off.
It's a complex process that consists of conducting thorough research, finding accurate contact details, and preparing personalized content for your campaigns. If you're too slow, then you risk losing your accounts to your competitors who moved more quickly.
On the other hand, if you're rushing things, then you might end up with a list that's subpar.
It's time-sensitive
What happens if, for example, your target account undergoes a company structure before you make your move? Or if it's acquired?
That's why you shouldn't waste your time – the moment you come up with a TAL, you should act quickly.
Otherwise, you risk the company no longer being in the market or no longer needing your solution. If you launch a campaign at such a moment, you can come off as incompetent, opportunistic, and pushy.
And that's the exact opposite of what target account selling is.
How to Source Data for Your ICP and TAL?
It's important to collect relevant, up-to-date, and accurate data when creating your ICP and TAL. That's what will ensure that your efforts will be successful and that you won't pitch and try to nurture accounts that aren't a good fit for your solution. 
Here are some ideas to help you when it comes to sourcing data:
LinkedIn. The odds are that all your leads are on the world's biggest social media network for professionals. This channel is a gold mine of information, as most companies regularly post updates and news that can come in handy. You can also find all the details about their decision-making structure, employees, and latest ventures.
Competitor intelligence. Spying on your competition and keeping an eye on their marketing and sales initiatives can tell you a lot about what works and what doesn't. This way, you can identify their strengths and weaknesses and find a way to outperform them. For example, you can use social listening tools to check what their customers talk about them, analyze the content on their website, evaluate their email marketing, check their pricing, and perform competitive SEO analysis.
Industry reports. Apart from learning more about what your competitors are up to, it's also crucial to understand the latest industry trends, the overall economy, and everything that might affect both your business and your potential customers.
Sales intelligence. Autoklose comes with a huge database packed with millions of clean and verified B2B contacts you can filter out and use for your TAS approach. It's possible to select relevant leads based on different criteria including industry, location, company size, role, seniority level, experience, and many more. This will allow you to target the best leads with laser-like precision.
Over to You
In the dynamic world of B2B sales, where personalized interactions and building strong relationships are paramount, adopting the target account selling approach can be the game-changer you need to take your business to the next level.
By prioritizing and nurturing the accounts that are most likely to generate revenue and provide long-term value, you can gain a competitive edge and drive significant growth for your business.