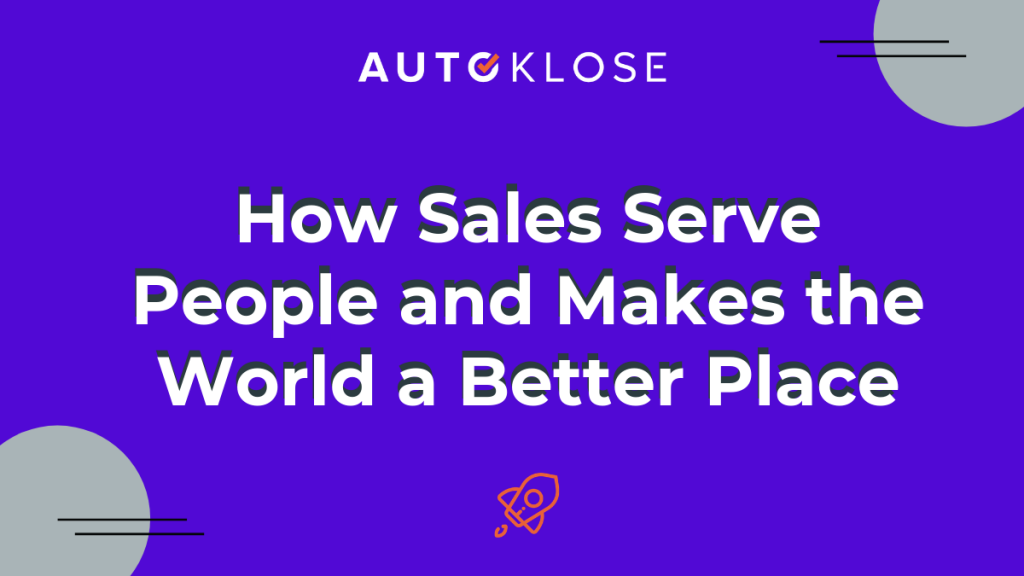 Gone are the days when products and services were scarce, hard to obtain, and thus in high demand, and when consumers were delighted just to find out that a solution for their problem actually existed, even if it didn't fit their needs very well.
Today, we live in an age of abundance.
With everything one can imagine available on the global digital market nowadays and just a few clicks away from our customers' fingertips, for us, who are making our living out of selling products or services, the only way to stand out from all the others is to make a difference in the way we treat our customers.
This difference can easily be summed up in just one single word, and that word is care. And by that, I mean that we should constantly show that we genuinely care about them.
70% of customers tend to form their buyers'experience on how they feel they are being treated, McKinsey research shows.
A piece of good advice or a proposal fit to customers' needs can make a real difference in how long their journey will last.
Other statistics say that 56% of customers would share their personal information so that they could get better, more personalized service.
This means they'll also be ready to put their trust and their money in someone who cares and who doesn't treat them as ATM machines
Take Care of Your Customers
Customer care starts with recognizing the challenges our customers face and using these insights to help us tailor the service or product we are providing.
Caring makes us search for the best ways to present our customers with all the values of our tailored solution, and how it can improve their lives.
This means we have to be helpful and supportive throughout the entire sales process – from the moment we connect with our prospects and all the way to the post-purchase period.
This also means that we should be there for our prospects even if they aren't ready to commit at the moment. Try to help them whenever they reach out, and the chances are that they'll make up their mind and you'll seal the deal after a couple of months or even after a year.
Caring for the customer completely shifts your mindset and transforms the very act of selling into an act of best serving your customers.
I recently asked my LinkedIn community about what distinguishes great salespeople from the average ones, and one of the most frequent answers was empathy.
So, if you want to really make the world a better place and make a difference to your customers, don't focus on closing a deal but on understanding others, empathizing with them, and helping them get what they need to solve their problems. That's what sales is all about, or at least what it should be.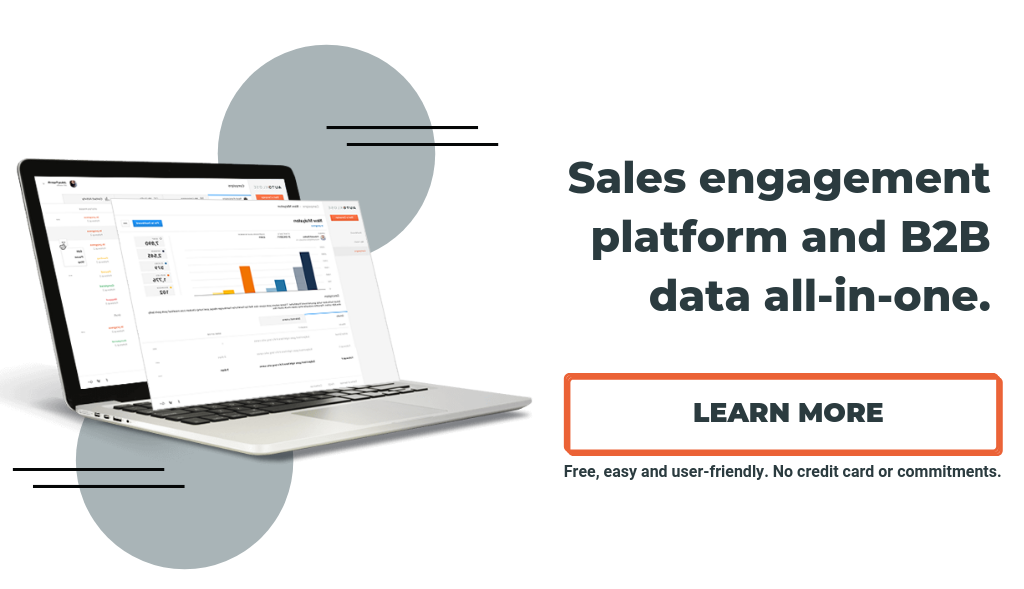 Identify the Unique Value of Your Product
When we started building Autoklose, we had a general idea about what it should do – help salespeople close more deals faster by automating certain repetitive tasks, as well as providing them with clean and verified leads.
But, this idea evolved over time, and we were (and are) constantly in touch with our users to hear whether Autoklose fit the bill and helped them with their daily obstacles.
And all these insights, suggestions, and comments allowed us to add different unique features that our audience needs and finds useful.
So, we're basically tweaking our product all the time and try to make it as valuable as possible to our customers.
If you check out our timeline of upgrades and new features, you'll see that we consistently add functionalities such as Tagging, the Autoklose Template Analyzer, Always Running Campaings, or integrations with Calendly and Vidyard. These aren't just randomly picked and implemented to make Autoklose more feature-rich. No, everything we develop is based on our customers' demand or is the result of a well-thought-out strategy to offer the most effective features which will help our customers overcome their pressing challenges and grow their business.
If you're running your own business, try to find out what it is that your target audience needs and none of your competitors offers.
No matter how good your product is, if there are a lot of others offering the exact same solution to your prospects' pain points, you won't be able to stand out from the crowd, but more importantly, you won't be offering anything that adds value to your prospects.
Understand Your Prospects
But, before going any further, you need to paint a picture of those who would be happy to use and pay for your products or services, and tailor your features and offers to them.
You need to find out who those individuals are and determine how your product or service would make their life better, and see if the feedback you get from them can help you somehow improve your offer. You need to be the one who asks questions and listens carefully and actively, to learn the important things about them.
You can use different approaches for this, including surveys, polls, social media channels, your customer support, or even check out what your competitors' audience says about them in reviews or on social media.
Autoklose, for example, has excellent customer support – and this is something that we frequently get from our customers. People who work there go out of their way to help our customers solve potential issues and make the most of Autoklose.
We use the information they provide about the frequently asked questions and issues both to tweak our product as well as to create an effective onboarding process to introduce your features to new users.
Become a Reliable Partner
In order to move further with your prospects, you need to advance from being barely recognizable, to becoming their reliable partner. A great service provider aka salesperson is ready to give their customers relevant information and knowledge, help them solve their problems and provide for them if they need support.
So, to master your service, you need to become someone they can trust, and providing them with some kind of social proof, such as referrals and testimonials coming from persons just like themselves, will help with establishing trust.
Deloitte research finds that client-centric companies are 60% more profitable compared to those which are not, so make each of your touching points with your customers a reflection of your genuine care for them and your authentic intention to best serve them with your solution. Use the data you gather from your customers to make your relationship more meaningful by further personalizing your offer, as well as your customer support.
You'll guarantee you're a reliable and trustworthy partner from the very first cold email you send to your prospects. The tone and the structure of your email, the straightforwardness of your subject line play an important role, but what will definitely set you apart are the promises you keep.
Another critical factor is your willingness to respond no matter which channel your customers contacted you through, and do it in a timely manner.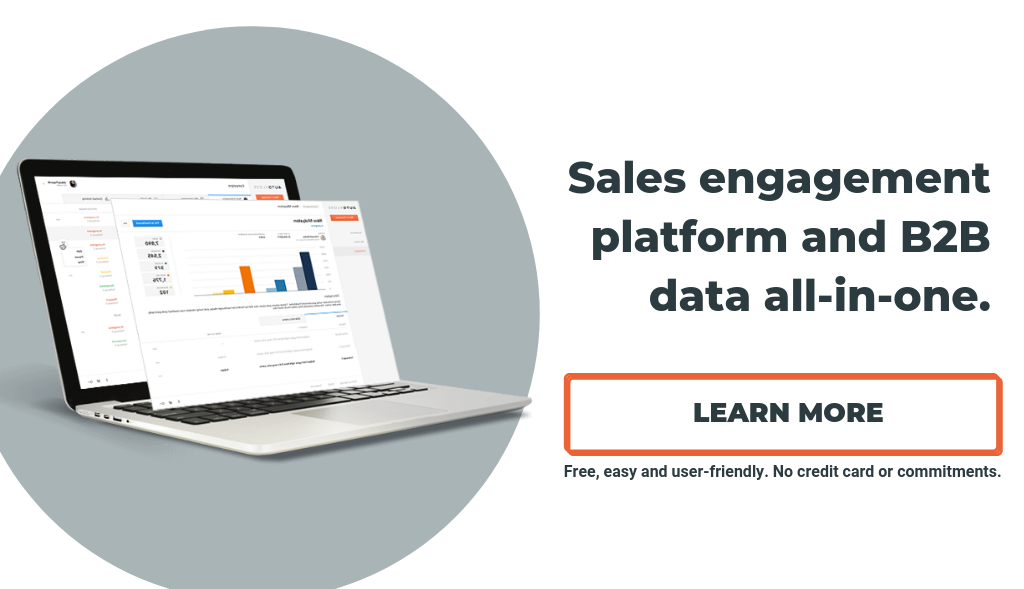 Focus on Emotions
Emotions are behind every purchasing decision, scientists claim, and if you want your customers to remember you, you have to establish a meaningful relationship with them and keep them engaged.
To be able to focus on emotions and bring them into the game, you'll need to build a brand out of your business, to make yourself easy-to-distinguish from all the others by your core values and corporate culture you practice.
These values you share with your target audience and the emotions you invest in your relationships with them will be a key element which will encourage them to decide in favor of picking your product. 
"The head is attached to the price, the heart is attached to the wallet. If you jerk on the heartstrings, the wallet comes popping out of the back pocket," claims Jeffrey Gitomer, sales expert.
If you want to get your prospects engaged and get them to form an emotional connection with your brand, you need to show your brand's personality and emotions too, ask your prospects the right questions and not be afraid to show how passionate you are about what you do.
Monitor Your Progress
To be able to determine whether you're making any progress in providing the best service to your customers, and how efficiently you're running your business, you need to follow the right metrics.
Your churn rate will show you how successful you are in retaining your customers. If it is high, you are doing something wrong. Looking into the reasons why people leave can help you improve your service and increase your retention rate.
It will also increase your business efficiency, as you won't have to invest so much on acquiring new customers, as this costs 5x more than keeping the existing ones.
You will also learn more after analyzing your customer lifetime value, and how much profit you make from each one of your customers, during their retention phase. This data will point you in the right direction.
To be a good service provider or a great salesperson, it's time to really put your customers' needs first and do your best to improve their life. It wouldn't be far-fetched if we concluded that the point of sales is making people happier and the world a better place.