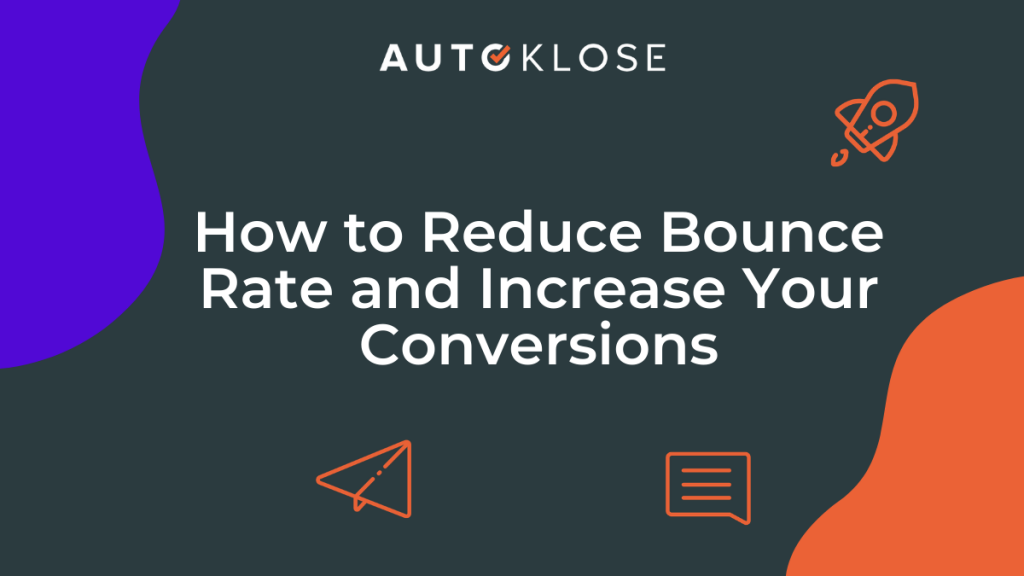 So, your email marketing efforts paid off and brought you a lot of qualified traffic, but your conversion rates leave much to be desired?
Where did you go wrong?
The bounce rate is the percentage of single-page visits, that is, the visits in which visitors bounce right off your website directly from the entrance page.
A high bounce rate signals to Google that your website isn't relevant and useful, which, in turn, hurts your rankings, and in turn conversions.
The more such visits, the fewer conversions you'll have and the less profit you'll generate.
So, you'd better take care of this important metric before it hinders the growth of your business.
Here are a couple of helpful tips.
Reduce Bounce Rate and Increase Your Conversions
1. Improve Your Site's Speed
Web pages that load within two seconds boast an average bounce rate of 9%, while the ones that take five seconds and more to load clearly have a problem to keep their first-time visitors – 38% of them leave.
Improving your website speed is a no-brainer, and yet many websites struggle to deliver acceptable load times.
The first step towards moving things into a higher gear is picking a faster hosting provider.
Apart from that, enabling compression, that is, reducing the size of your files can significantly accelerate your website. Gzipping, which can be done automatically by your server if you configure it properly, can reduce download time by 70%.
Other helpful methods include reducing the number of HTTP requests by minifying and combining your HTML, CSS, and JS files, reducing the size of your images, and using a Content Delivery Network.
2. Optimize Your CTA
We've already discussed calls to action in the context of emails, but what you should know is that this is a very similar situation.
After you've convinced your first-time visitors to stick around and explore your website, it's time to capture their attention right away and engage them.
Your main offer has to be visible the moment they lay their eyes on your entrance page, and it has to be stated in a clear, compelling, and actionable manner.
So, your call-to-action should tell your prospects what exactly you want them to do, and it has to stand out from the rest of the page and be its most prominent element.
Here are a couple of tips for a killer CTA:
Use an imperative verb, such as buy, start, download, subscribe, sign up, or find out.
Spark your users' enthusiasm by telling them what will happen if they accept your offer – sign up and reduce your bounce rate or buy now and get 50% off are great examples of this.
Use the right, contrasting color which will set your CTA apart from your website's overall color scheme.
The copy needs to be large and legible.
Place your CTA above the fold, so that your visitors don't have to scroll down in order to take action.

3. Be Mobile Friendly
Mobile-friendliness is one of the most important things that you need to have in mind when building or improving your website.
Nowadays, more than 50% of people browse the internet on their mobile devices which means that displaying your website properly across different devices is a must.
Given that so many searchers use their smartphones to find the information they need, it's nothing strange that 57% of them won't recommend a business with a poorly designed website.
Besides that, Google switched to its mobile-first indexing in July 2018, and not having a mobile-optimized website can make your rankings plunge.
4. Provide Superb Content
People come to your website looking for a solution to their pain point.
This means that your content should be customer-oriented and valuable in terms of offering useful, relevant, and entertaining information that your prospects can implement and solve their problems.
So, detailed blog posts in which you address some of the most common pain points your target audience encounters, how-to guides, e-books, and industry reports can do wonders for your conversions.
But, don't forget that your potential customers have very busy and fast-paced lifestyles, which means that they usually consume content on the go, while they're commuting to work or on their lunch break.
So, make your content more digestible and scannable by including infographics and videos that allow your prospects to easily grasp the point, identify key takeaways, and find the information they need.
5. Offer Social Proof
People are susceptible to social proof.
92% of consumers are more likely to trust other people, even if they don't personally know them, than branded content.
User reviews and testimonials are an excellent way to build trust and credibility with your prospects, so make sure that snippets of what your happy customers told about your brand are displayed throughout your home and product pages.
However, in order for your social proof to work, it has to be absolutely authentic and genuine. In other words, don't try to come up with some fake reviews and referrals, because your visitors will easily spot it and catch you red-handed. Needless to say, this can ruin your online reputation and hurt your business.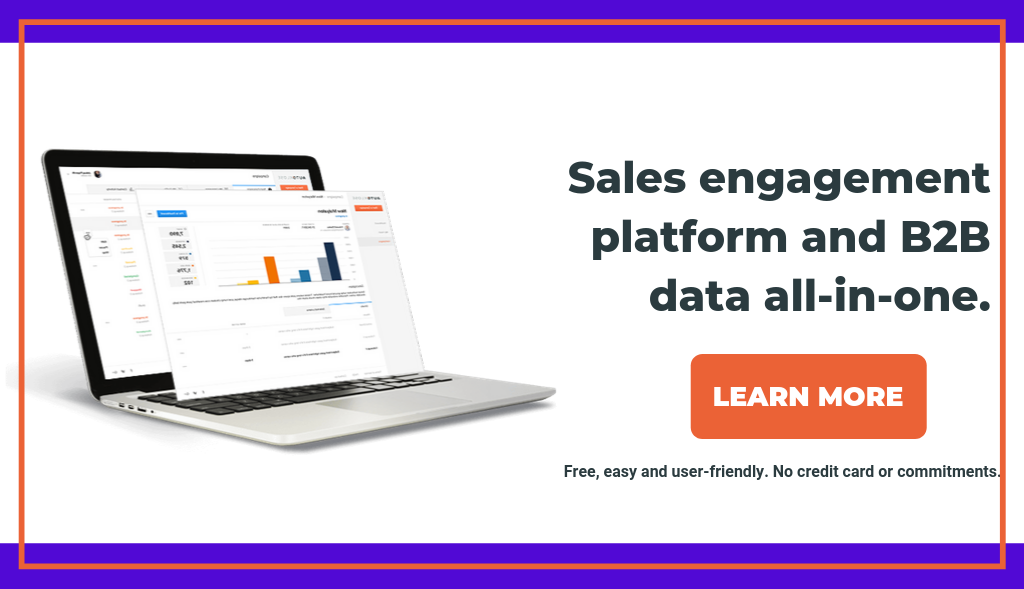 6. Improve the Readability of Your Content
No matter how interesting and useful your content is, your visitors won't consume it if it's unreadable, illegible, and hard on the eyes.
Readability refers to the way you arrange your words and sentences on a given web page. White space between letters, lines, and images plays an important role in this regard.
Legibility, on the other hand, refers to the design of a font and its size. Comfortable fonts are inconspicuous and don't draw attention to themselves. They allow readers to focus on the text instead. Verdana and Tahoma make a good choice, as they are easy on the eyes. When it comes to the size, 14 does just fine.
For example, large chunks of text will definitely make your visitors leave and look for the information they need elsewhere.
Instead of shocking them with long and improperly formatted paragraphs, slice your website copy and blog posts into shorter and scannable sections.
It's a good idea to use numbers, subheadings, and bullet points to break up your content into meaningful units that can be digested more easily. Help your visitors find exactly what they need without having to read something that they're not interested in.
These simple tactics can slash your bounce rate and skyrocket your conversions, and what's even more important, they don't require too much time and money. Generally speaking, it's a good idea to check out the websites you like and analyze what is it that makes them so attractive and functional and try to use your findings to improve your website. Of course, this works only if you keep track of your KPIs and numbers and A/B test all the elements. Such a meticulous and planned approach will help you turn your website into a lead generation and conversion machine.